Friendly reminder: This trip to Fresno was paid for by the lovely people at POM Wonderful
Hey everyone! Hope your day is going well and I'm so glad you enjoyed Gena's super informative guest post. Girl's a genius, what can I say??
Don't you fret, while you were reading about Raw Fitness Fueling, I was getting into some (POM Wonderful) shenanigans…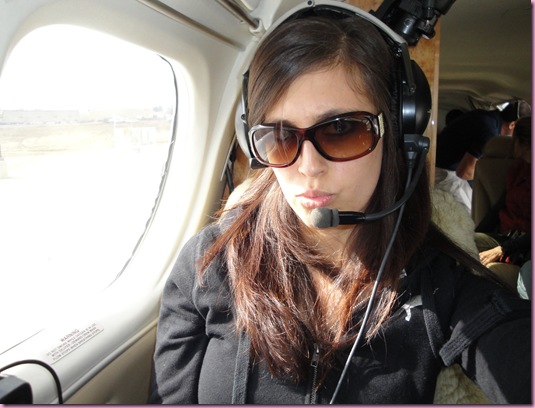 Who put me up there with the pilot?!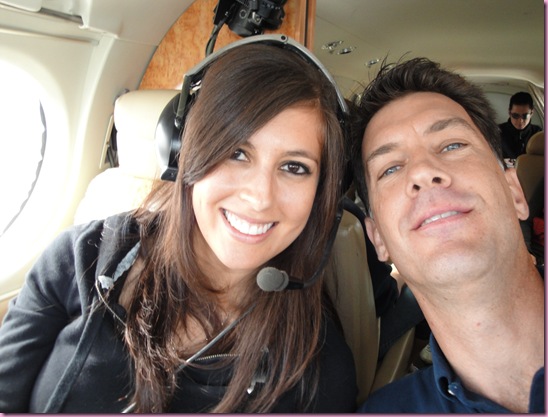 I did! Buahaha.
(Guess I have to surround myself with pilots one way or another, right??)
We had an AWESOME tour and flyover of the POM orchards today, but before I get into all of that I'm going to rewind to last night: dinner at BJ's which is one of my faves. Only because they dish our ginormous salads and serve PIZOOKIES!!!
I ordered the standard garden medley salad with no cheese, balsamic on the side and blackened salmon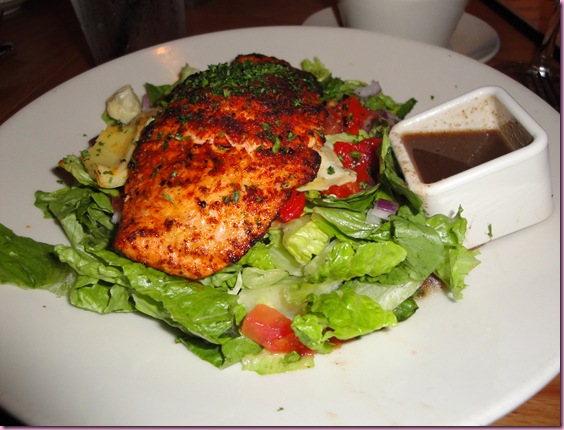 Side of steamed veggies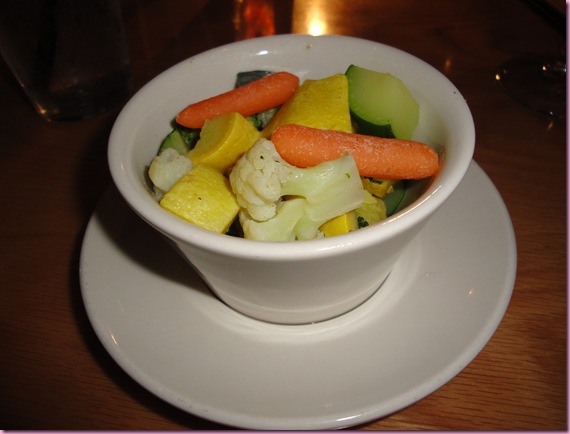 And my precious Shiraz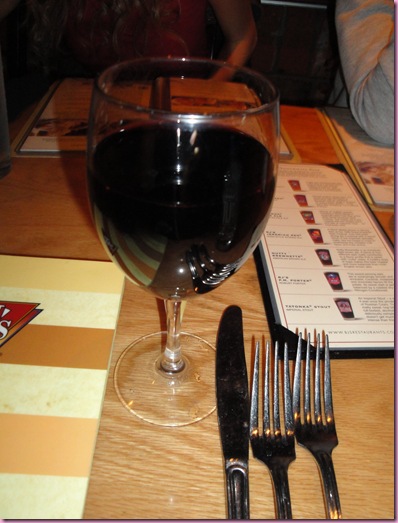 I'm gonna throw it out there that I worked out before dinner (30 minutes of cardio, 30 minutes of triceps, chest, shoulders and abs) and pair that with not eating as much veggies and substance as usual and that vino went straight to my brain. I had to take it slooooowly before I could feast out on my salad and veggies and then felt so much better.
Sat next to these lovely ladies: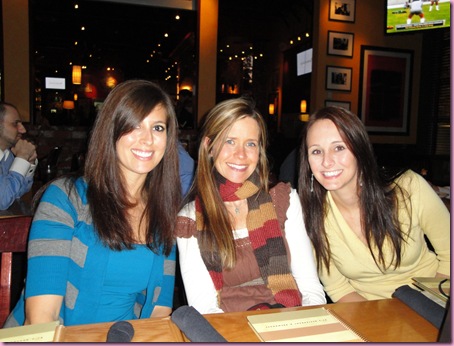 And across from these wonderful bloggy girls: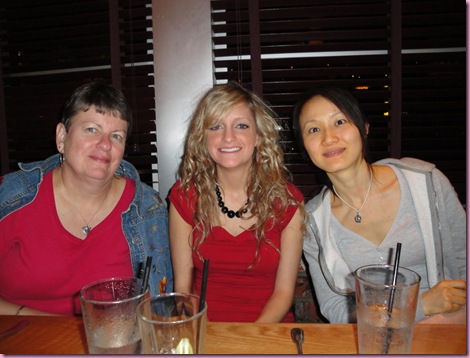 I was even happier when they brought this out….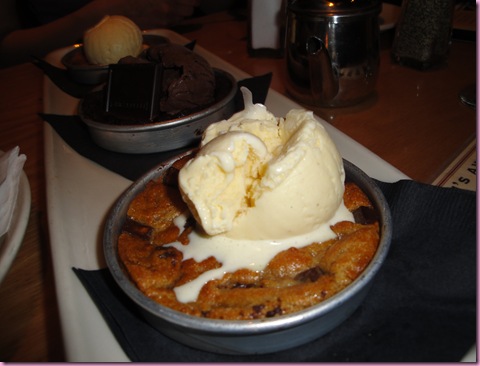 Pizookie! Pizookie! PIZOOOOOOOOOOOOOKIE!
I had a bite of each 😀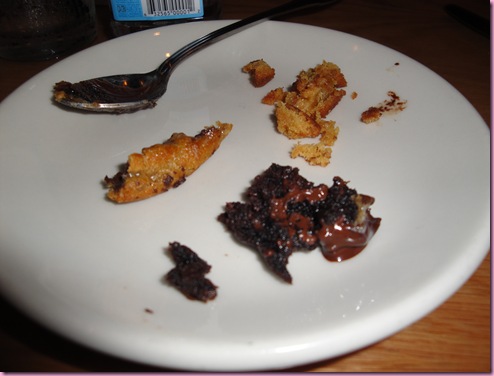 We came back to the hotel, all of us exhausted and full of delicious food, and crashed out.
When I woke up this morning, I crawled onto my hotel-made yoga mat (aka bath towel)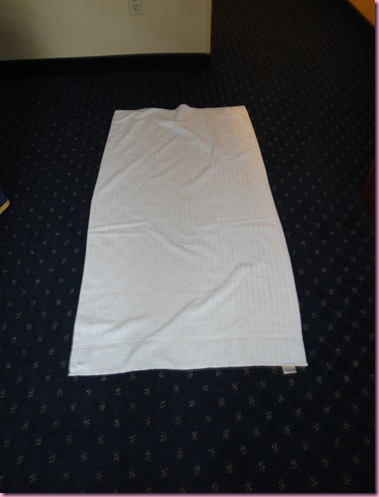 And did a 30 minute Power Yoga #4 podcast from YogaDownload. It was the perfect way to wake up, and I then met the rest of the bloggers downstairs for bfast (I had oatmeal and fruit) and then we got on the road to the POM orchards.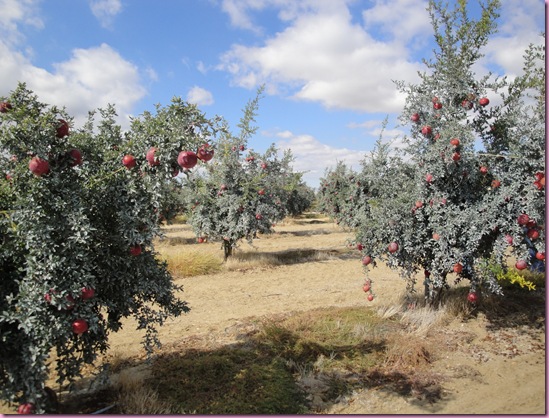 Before we started picking and learning about pomegranates, we did a fly-over of the orchards to get a real perspective on how vast they are.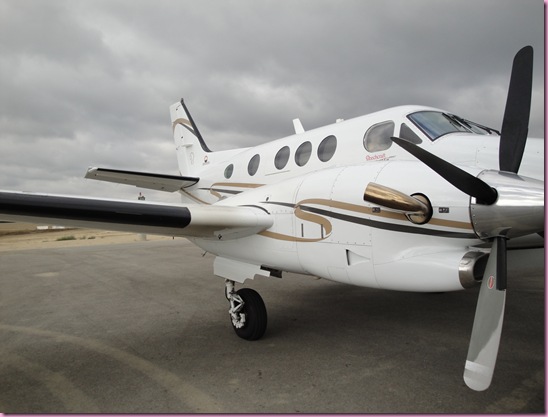 It's not an A-10, but it'll do I guess 😉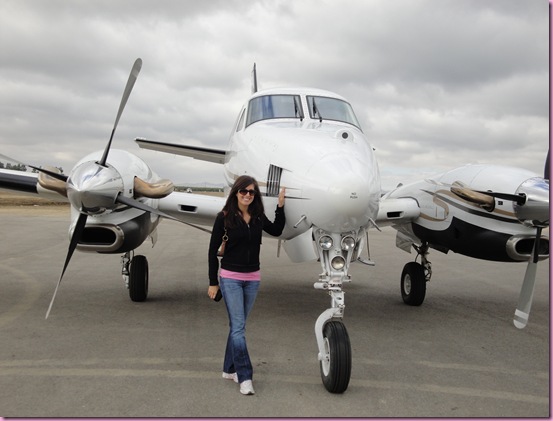 Two small planes flew over the orchards, full of bloggers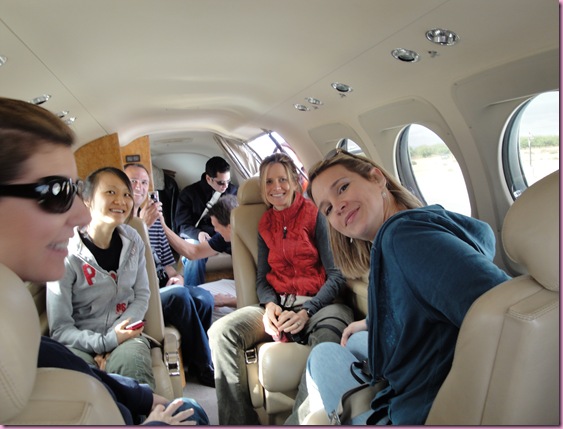 And I kept the pilot company up in front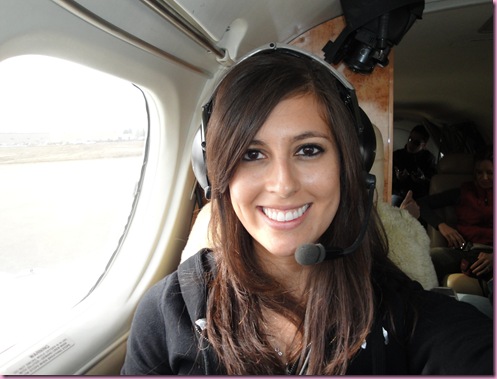 It was seriously amazing to see all of the POM orchards, almond trees, pistachio trees and grapes from above.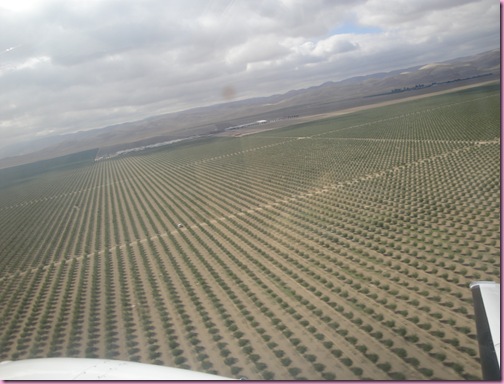 When we landed, we got to pick pomegranates 😀
(Hi Heaby!)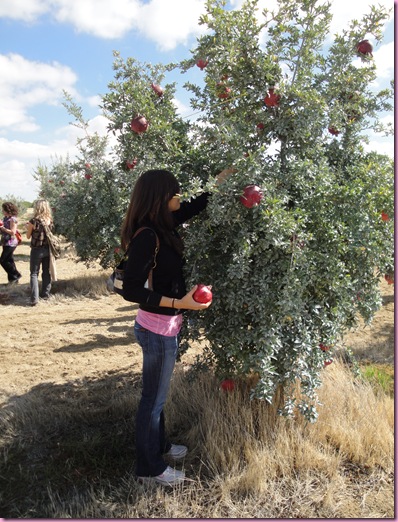 And eat some of them!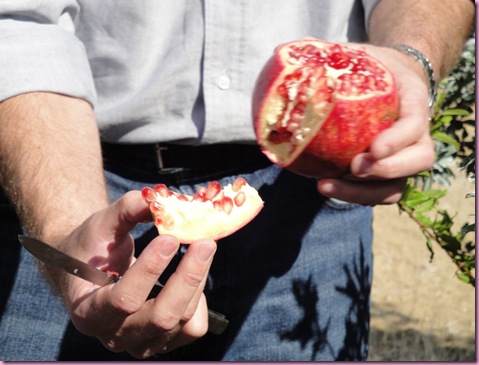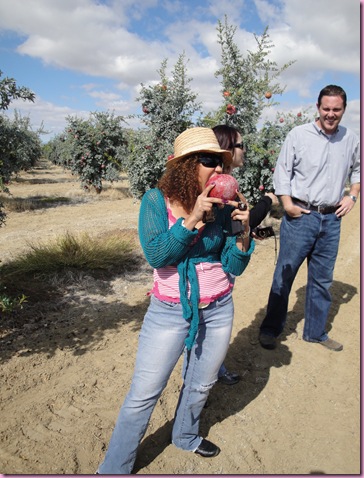 (That's Bren– she's awesome)
The POM team 😀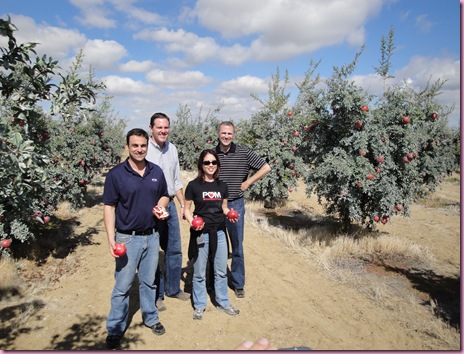 We also stopped and had lunch… I had the veggie sandwich on wheat (avocado, lettuce, tomato and neon red fakin' bacon that I removed) and skipped out on the cookie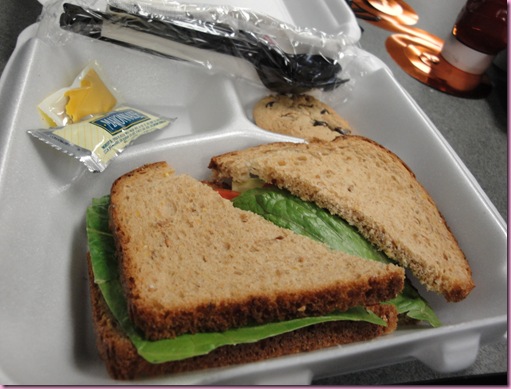 And a Larabar a little later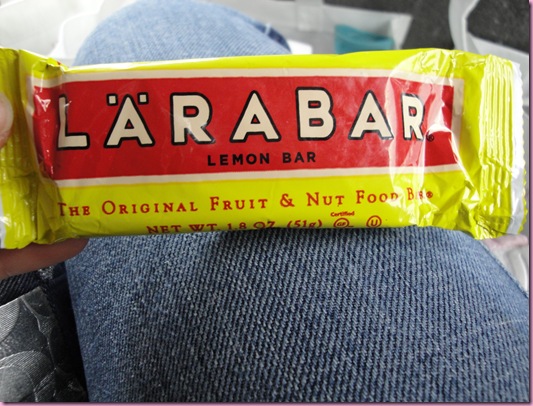 And my weight in POM pistachios (did you know they made pistachios?!? They're pretty much amazing)
Visiting the orchards was such an amazing experience and I have a newfound appreciation for pomegranates. I already have some raw recipes brewing in my head 😉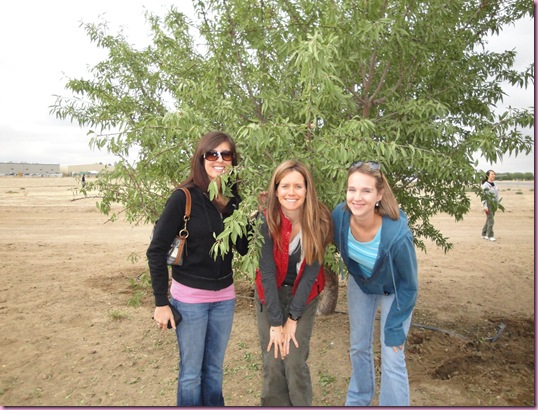 We just checked into the new hotel, and I'm debating between nap and cardio. We'll see who wins 😉
Later tonight: a nutritional talk from Janel and a swanky wanky dinner featuring pomegranates and other foodgasmic delights.
See ya soon!
xoxo,
G
Something to talk about: What's your favorite use for pomegranates? Any crazy ideas out there? To be honest, I've really only had them in juice and POMtini form so I'm very excited to explore different pom-sibilities (terrible! haha) when I get back  😀