I have to tell ya'll about the Moji Knee that was sent to me.. because it is awesome. I seriously could have cried tears of happiness when a rep saw that my knee was bugging me and offered to send me one. It looked like heaven, exactly what I needed, and it totally was.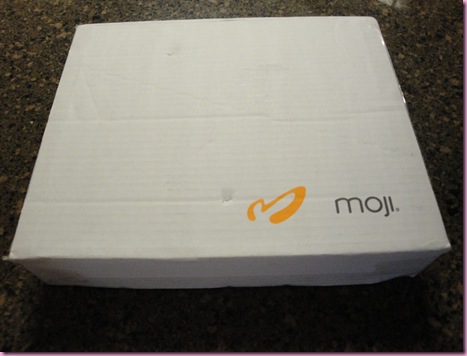 What it is, is a cold cell pack that you freeze and it molds to your knee: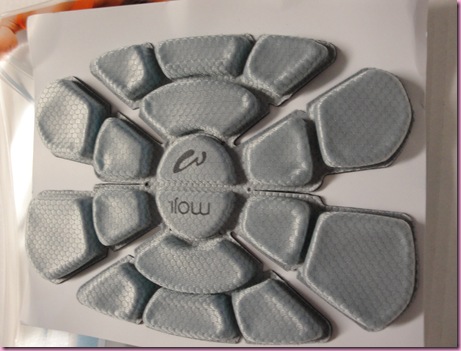 And a compression wrap that holds it all in place: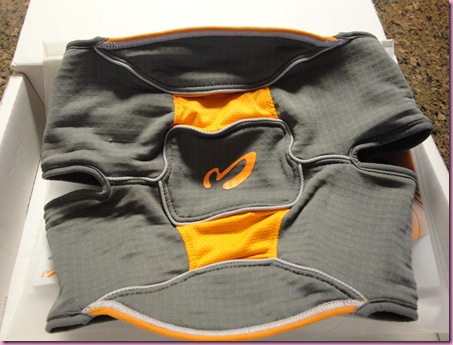 You just attach the cold cell pack to the wrap (via velcro)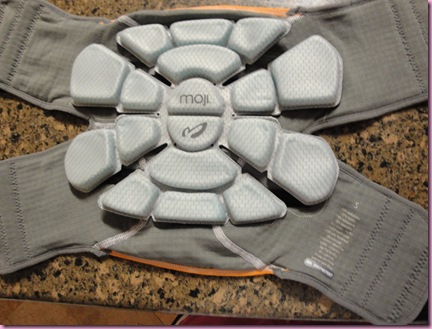 and you're good to go.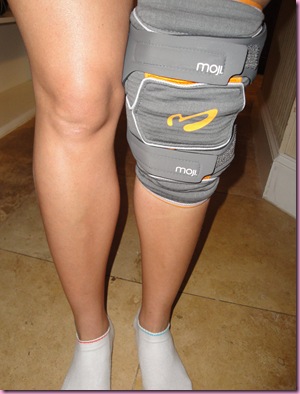 It does compression and icing at the same time, which is awesome for reducing inflammation, injury recovery and prevention.
The most amazing thing about the Moji Knee is that you can actually walk around while you're icing your knee- you aren't restricted to laying around. I wear it while I'm making dinner at night or cleaning up the casa in the morning.
The only bummer about the Moji Knee is the cost. It's a little pricey, but considering how well it works, I think it's totally worth it.