SSU 2013 Week 4 Workout and Meal Ideas
Are we really going into Week 4?! This is the fastest Summer Shape Up ever. I think a lot of it has to do with your amazing hard work and dedication! The weeks have flown by, and I hope you've seen some fantastic results from your efforts. Let's finish strong and make the last week the best one yet! The theme of this week is "commitment." Commitment to continue whatever changes you've set into motion, long after the Shape Up is over. Commit to making this last week your strongest!
Here's what the week 4 workout looks like:
(as always, check with a doc before making any fitness or nutrition changes. Honor your body and modify as needed.)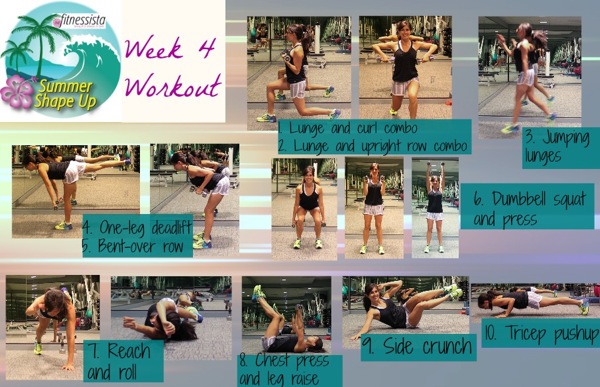 2 sets alternating between:
Lunge and bicep curl combo (first lunge and bicep curl at the same time for 12 reps, hold the lunge and bicep curl 12 reps, hold the bicep curl and pulse lunge 12 reps)
Lunge and upright row combo  (first lunge and upright row at the same time for 12 reps, hold the lunge and upright row for 12 reps, hold the upright row and pulse lunge for 12 reps)
*Jumping lunges- 1 minute. Beginners can try walking lunges instead.
3 sets:
1 leg deadlift (right side, 12 reps). Try to keep your hips level and really emphasize using your glutes for the exercise.
Bent-over row (12 HEAVY). Make sure to keep your back flat, core tight, and to squeeze your shoulder blades together as you row.
1 leg deadlight (left side, 12 reps)
*Dumbbell squat and press- 1 minute. Move quickly for this one and really power through your legs.
3 sets:
Reach and roll (10). For this one, you'll come into a plank position. Reach one arm out in front of you, and the opposite leg out behind you. Take a breath, and then roll over to pop up into plank and repeat on the other side.
Chest press and leg raise (12). As you perform your chest press, use your core to lift your legs off the ground.
Side crunch- 20 on each side
*Tricep push-ups- 1 minute. This can be done on your knees, too.
*= The starred exercises you only do ONE time before moving onto the next small set or circuit. These moves do not repeat.. unless you really want to 😉
Follow with cardio as indicated in the workout calendar.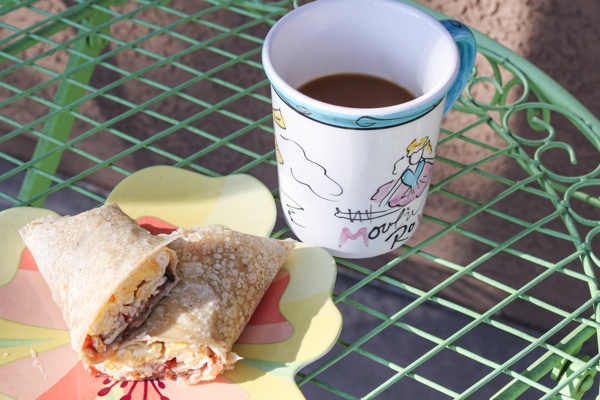 Breakfast:
Smoothie from a smoothie pack
 Frittata (make ahead and enjoy all week!)
Whole grain bagel with cream cheese (or an egg) and veggies
Oats with raspberries and almonds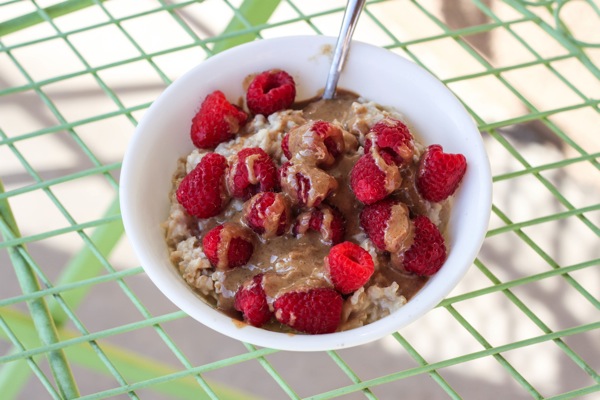 Lunch/dinner:
Salmon kebabs with brown rice, baked potato or quinoa (making these this weekend!)
Turkey burger wrapped in lettuce, sweet potato fries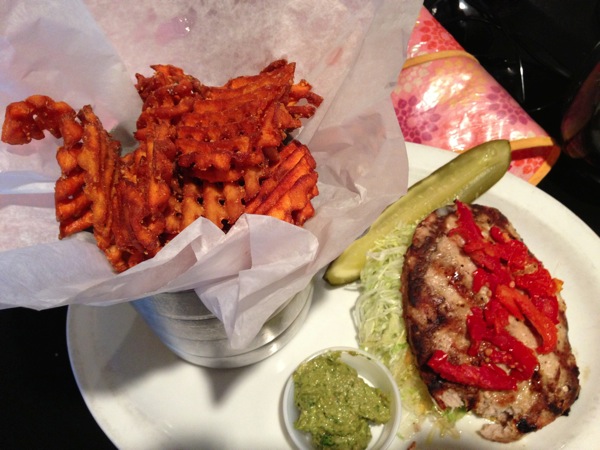 Snacks:
Protein muffin with a little pure maple syrup on top
Nori wraps with cashew "cheese" and veggies
Cucumbers dipped into kale artichoke spread
Small protein smoothie
Egg on toast
Chopped veggies and hummus (or nut butter)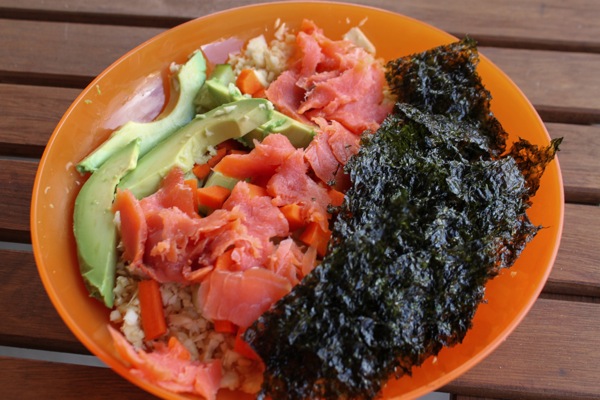 Dessert:
Grain-free chocolate chip cookies
Glass of wine or small cocktail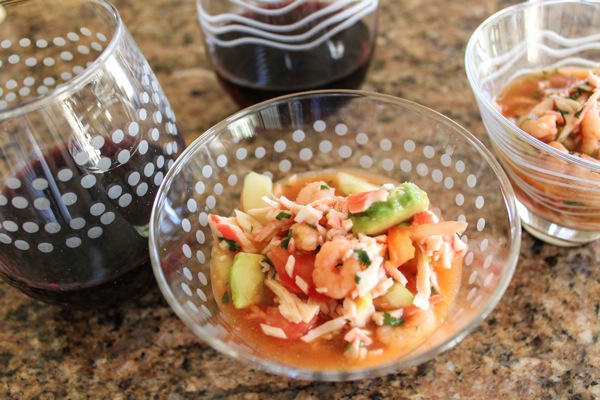 So tell me, friends: how are you going to make this the best week? Set your goal now, and start to plan for success. I'd love to hear what you have on the menu, too!