Hi friends! Happy Tuesday! I hope you had a wonderful weekend. I'm sorry I was MIA yesterday. I rarely miss a Monday around here, but with filming all weekend, I was 100% in barre mode and didn't have any time to write.
This post is going to be a bit all over the place, kind of like the blog days of yore. I'd love to hear what's going on for you and anything you're thinking today!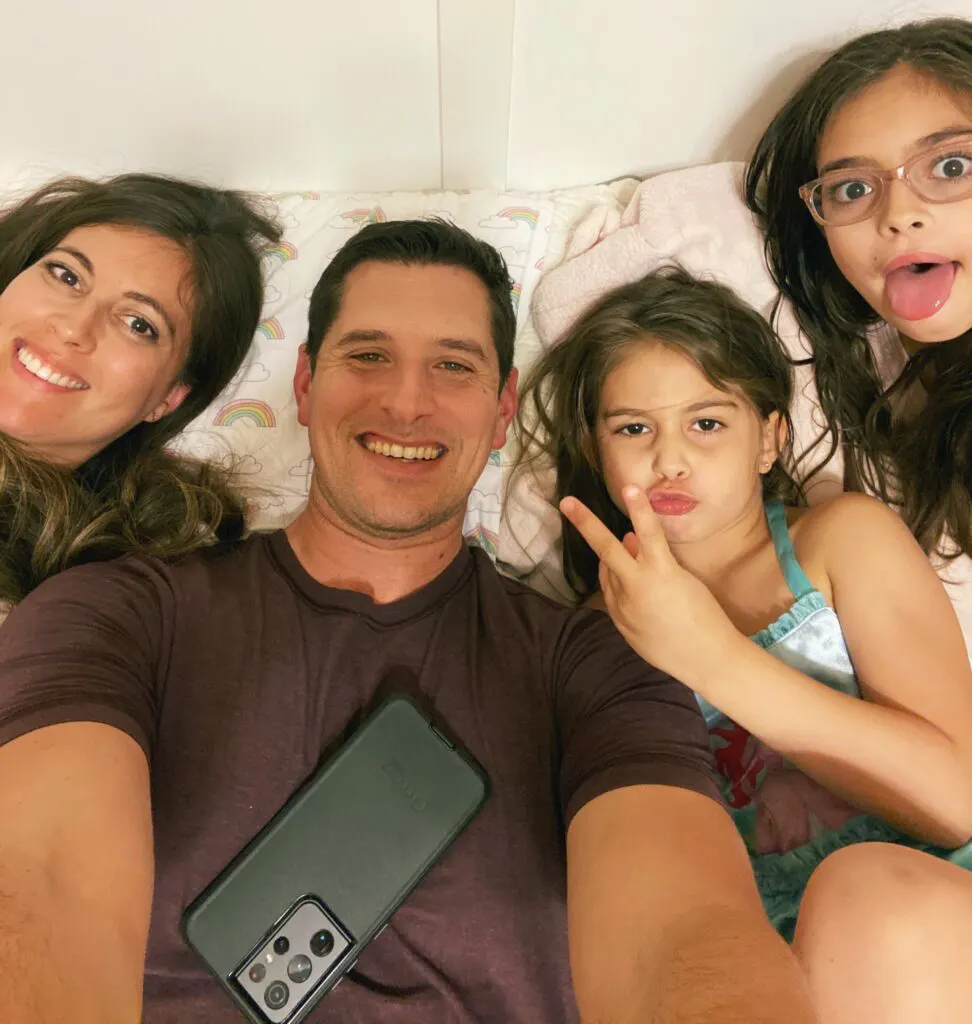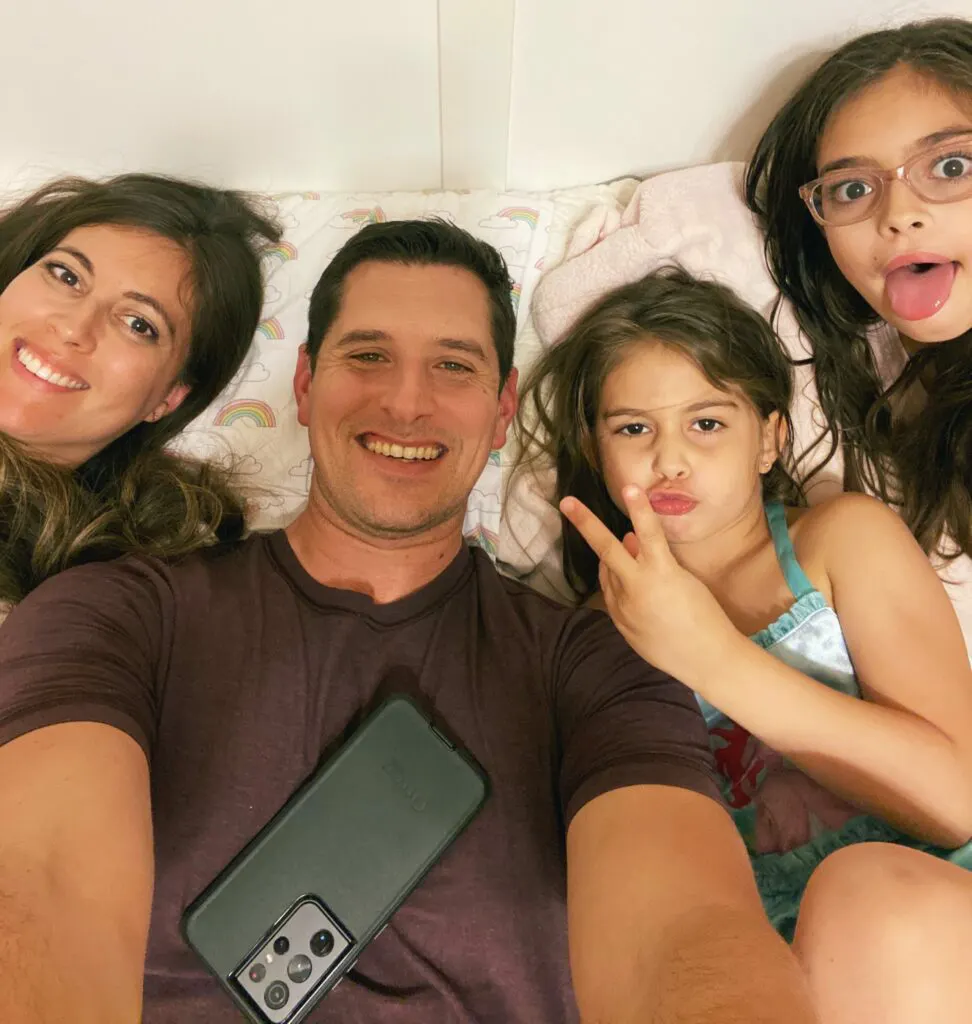 – Barre Bootcamp 2.0 is DONE. Workouts have all been filmed and everything is off to the graphic designer this am. You guys, I'm so so so so so SO excited for you to have these workouts. They're spicy, fun, different, and such an awesome blend of exercises. I initially wanted to film these last spring, but with everything going on, let's just say I've had a lot of extra time to design, plan , and tweak the workouts. I wanted them to be more challenging than the original barre bootcamp series and included some twists on my favorite classic barre exercises, plus new ones I've discovered over the past year. Katie also leads a Pilates Core Fusion that's a dream come true. It felt SO good to move like that this past weekend and I'm so pumped to share these with you.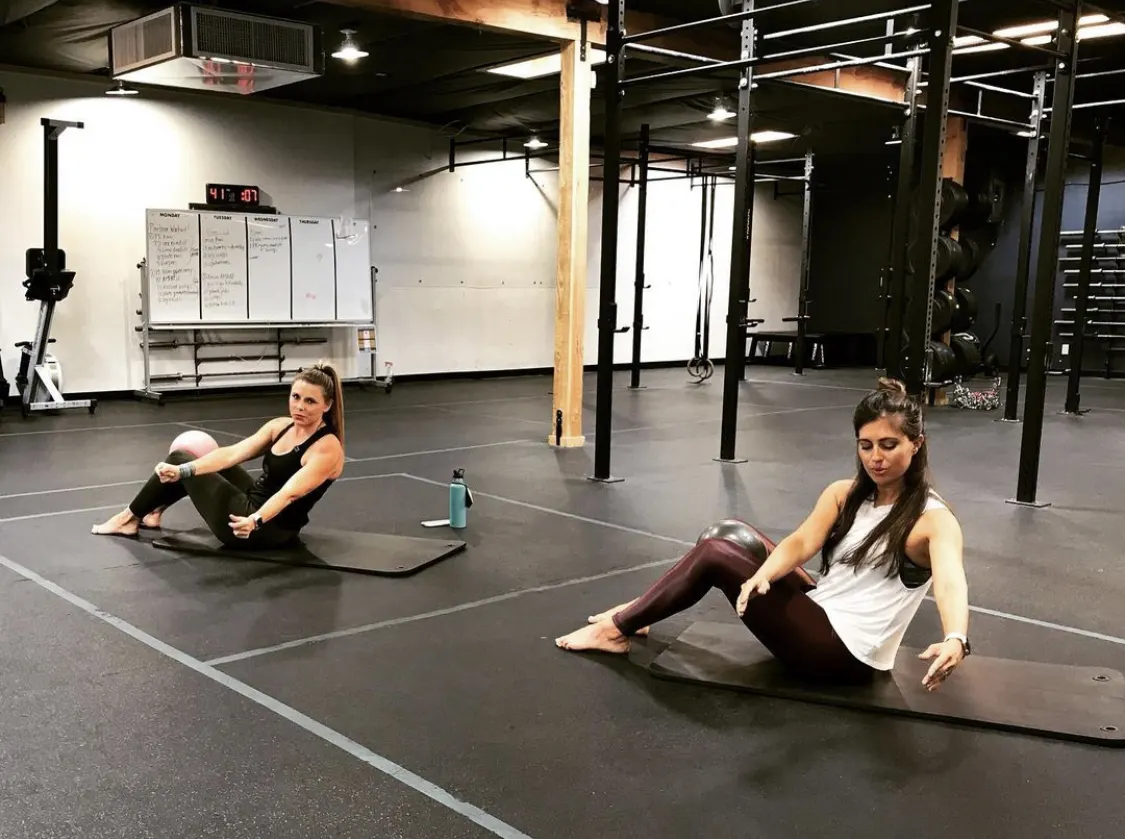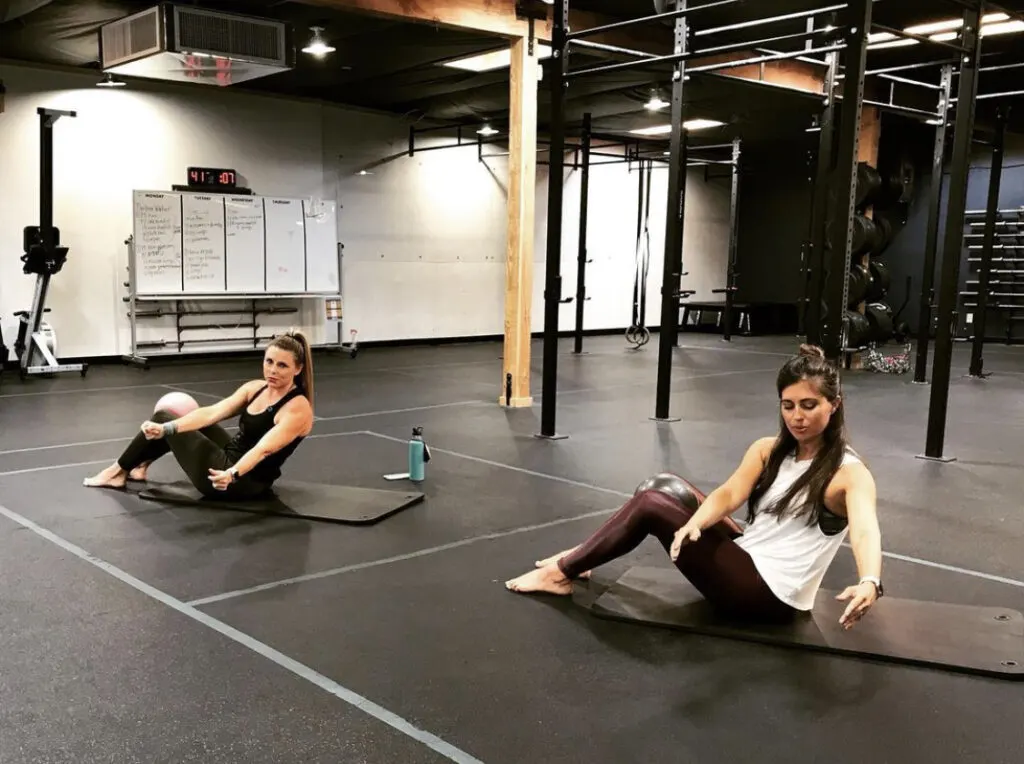 (Tomorrow, I'll be sharing the details for a free 5-day course leading up to Barre Bootcamp presales. Stay tuned for all of the details!)
– It SNOWED THIS WEEKEND. The girls came into our room and said, "Mom, it's snowing!" and sure enough, our entire backyard was covered with this desert anomaly. You should have seen me outside in my pajamas and rain boots, trying to scoop snow out of the veggie gardens. I dragged as many potted plants as I could into the garage, and covered the veggie beds after removing as much snow as possible. By some miracle, nothing died!!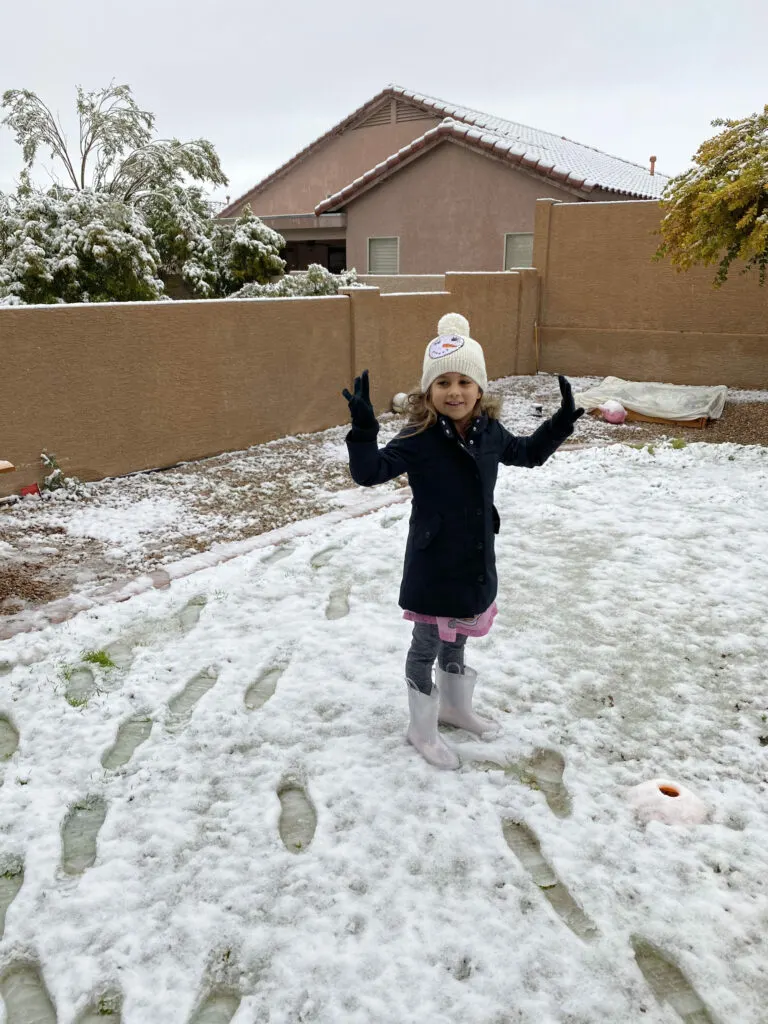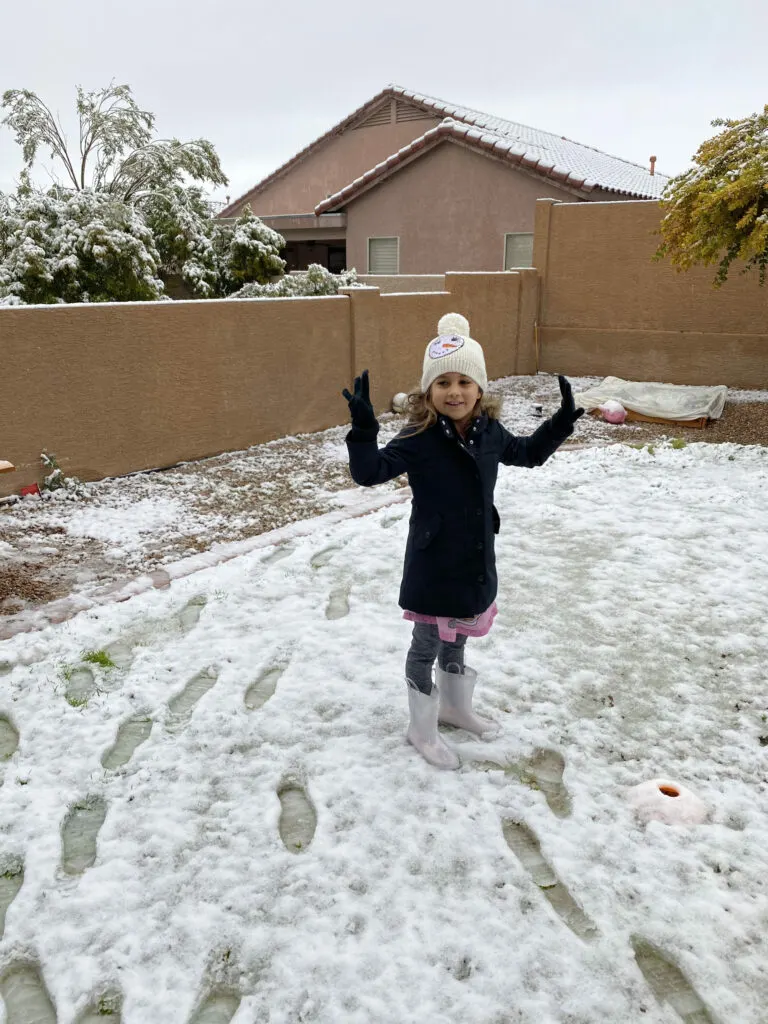 (Liv chose to stay inside snuggled in a blanket, while P ran around outside throwing snowballs at the Pilot.)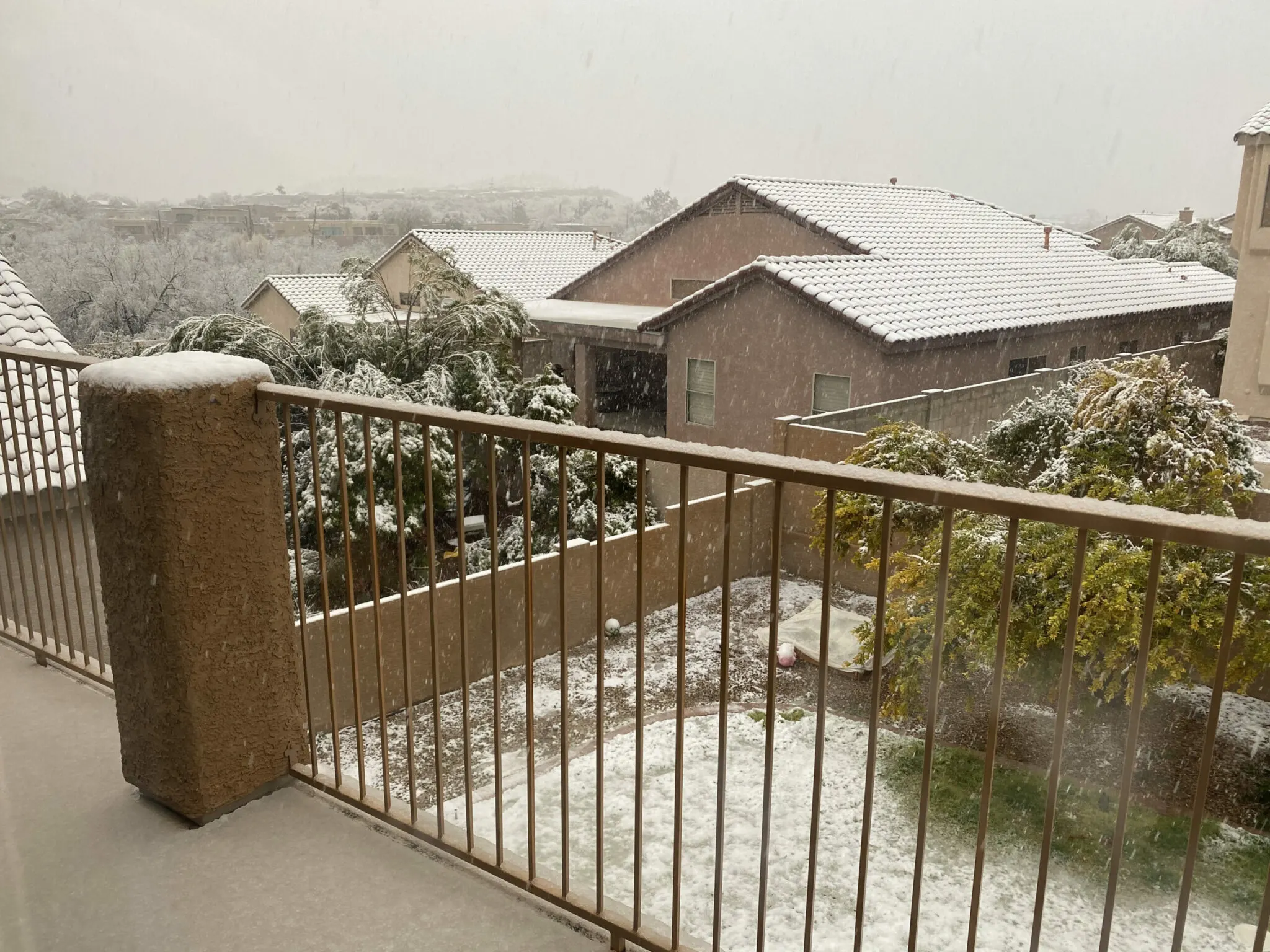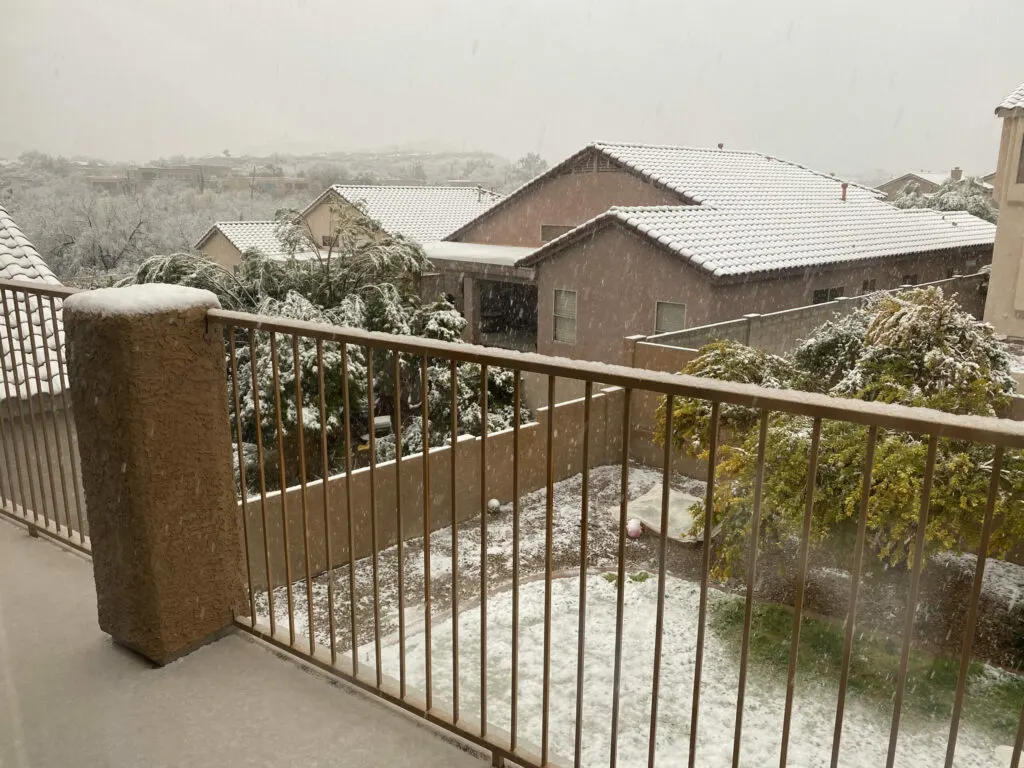 The snow was so random and it had been like 70 degrees the day before. Stay weird, Tucson.
– Over the past couple of months, things have felt a bit on the cloud of loneliness side. It's kicked in how much I've missed people over the past year. I'm so incredibly thankful that we've been able to see family on my mom and dad's side, but we've missed an entire year of EJ and August's lives and also haven't seen Tom's side of the family. (We're really hoping we can meet up with them this fall!)
I've also started to become acutely aware of the small interactions that I miss, like saying hi to familiar faces at the barre studio or chatting with the other parents during school pick-up and drop-off. I feel weird complaining about loneliness, because I know SO many of you feel the exact same way. I guess it's just to show that we're all in the same boat. Thank goodness these two silly gooses keep me too busy to feel sad, and thank goodness we got to catch up with Betsy and Jeremy a while ago. It gave my mental health a much-needed boost.
Filming with Grant and Katie, goofing off, and shooting workouts this past weekend also felt amazing. We all agreed that we needed it! How have you been able to maintain a community feel during all of this? I have to tell ya that this blog and all of your awesome comments have been so wonderful, especially lately when I feel like so many of us have hit a wall.
– I'm just going to take a moment of silence here for the awesome Sakara meals last week. (My code XOGINAH gets you 20% off meals and clean boutique items!!) The Pilot was gone and I thought it would be an awesome treat leading up to Barre Bootcamp. One breakfast was this lovely chocolate love muffin with caramel almond butter. I'm going to recreate it asap and share on the blog!!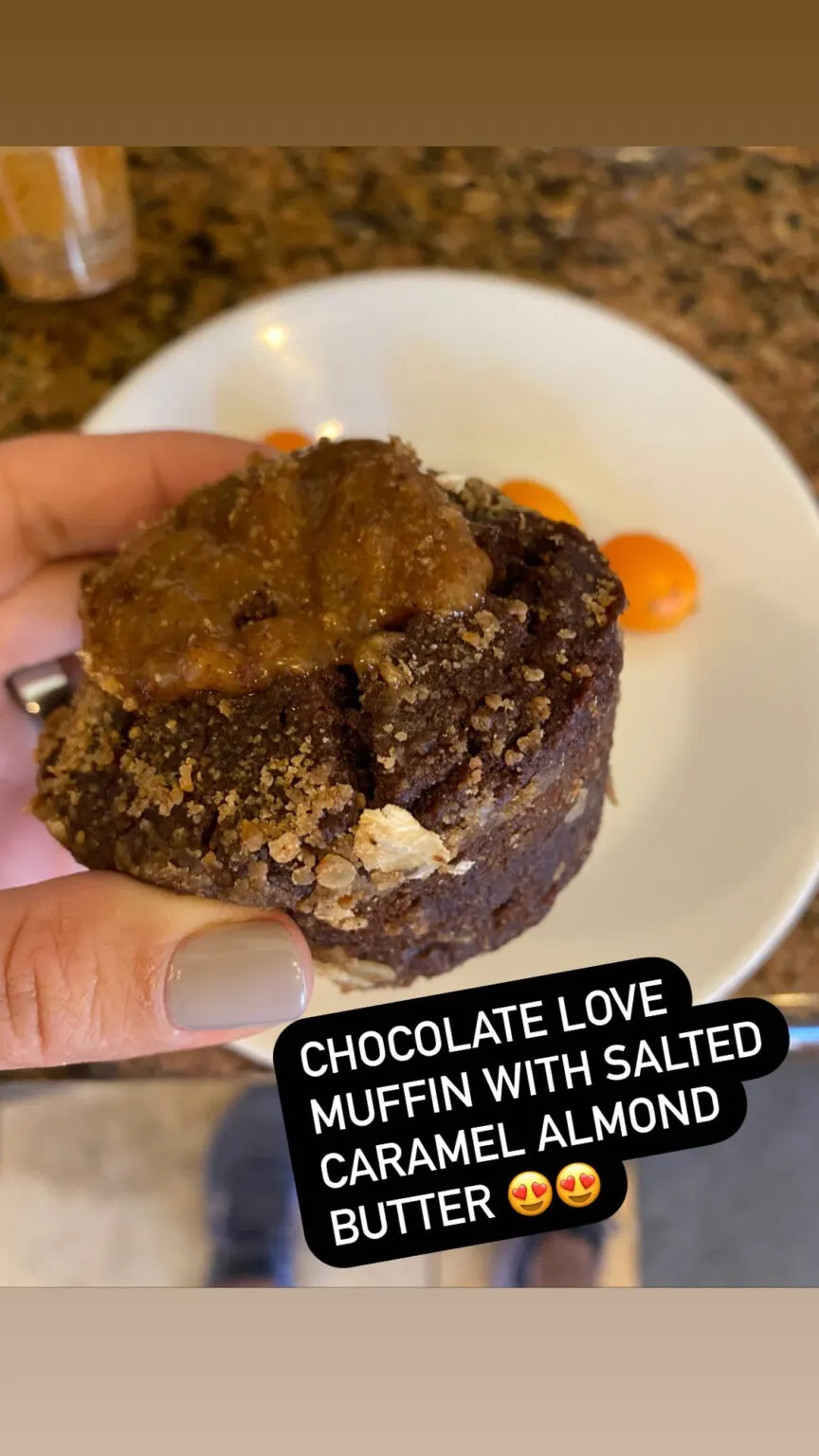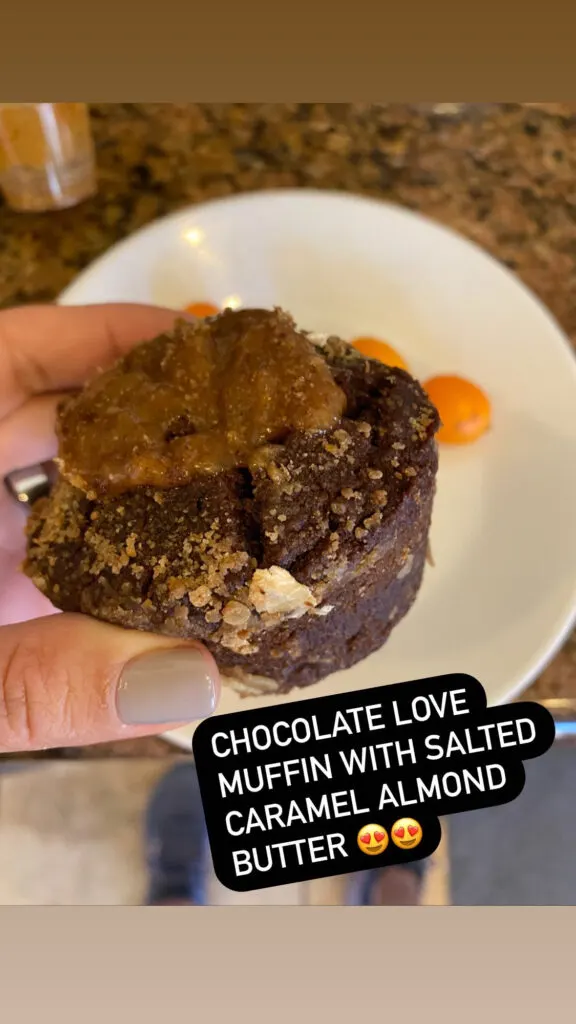 – Do you guys do anything for St. Patrick's day? I think they're going to livestream the parade here so I'm looking forward to catching it with the girls. We'll also make the classic corned beef, cabbage, potatoes, and soda bread for dinner (my faaaave). The girls have talked about building a leprechaun trap, too. 😉
Have a wonderful day! Thanks so much for stopping by the blog today and I'll see ya in the morning.
xo
Gina