This post is sponsored through my partnership with Bitsy's Brainfood.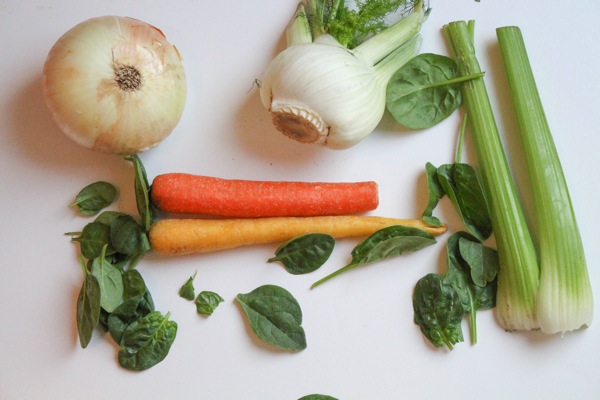 We've always been thankful that for the most part, Liv is an adventurous eater. She loves things that I didn't enjoy until my 20s (like quinoa, artichokes, pho, chia pudding, and green juices to name a few), and I'm glad that she'll at least try anything, even if she decides she's not a fan. Don't get me wrong, as we definitely have our picky days over here, but I think as far of the grand scheme of things go, she's a very good little eater.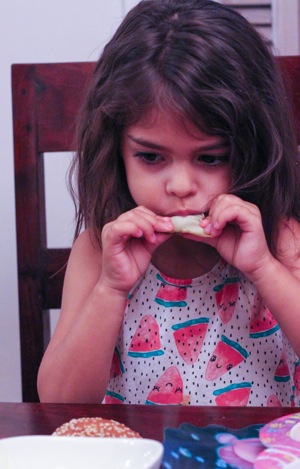 (Scraping an artichoke leaf like a boss)
Occasionally, my friends will ask me how I get her to eat vegetables. The thing is, I don't really "get" her to do anything. I try to make the food delicious, and something I'd want to eat, and usually if that's the case, she wants to eat it, too. Another way to get a preschooler to eat something: make it for yourself. They instantly want it haha.
Here are some of the things that I think have helped: