This post is sponsored through my partnership with Bitsy's Brainfood.
We have our beach routine down to a science (for now, haha). We all splash and play in the waves, the Pilot will take Liv out into the water to swim (I usually won't get in past my knees unless the water is warm. I'm a giant chicken), and Liv and I will build sand castles and relax while the Pilot goes boogie boarding.
We'll usually chill in our beach tent to relax and enjoy a snack together, which will likely involve fresh fruit, chips and salsa, almonds, pouches and these awesome Bitsy's cookies.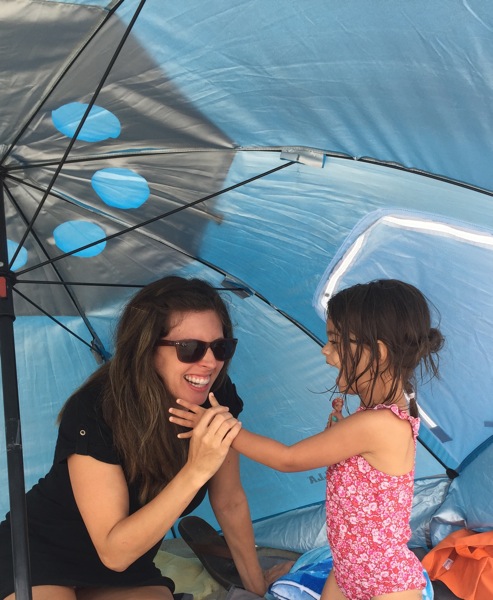 While we were eating the Bitsy's cookies this past weekend in our tent, we played our usual game of discovering letters and sounds. While we were playing, I couldn't help but think the cookies would make an awesome crumble topping. They're so well-spiced -you can taste the cinnamon and ginger- and I had a feeling it would be one of those crazy simple recipes where you just combine and bake.
That's exactly what happened.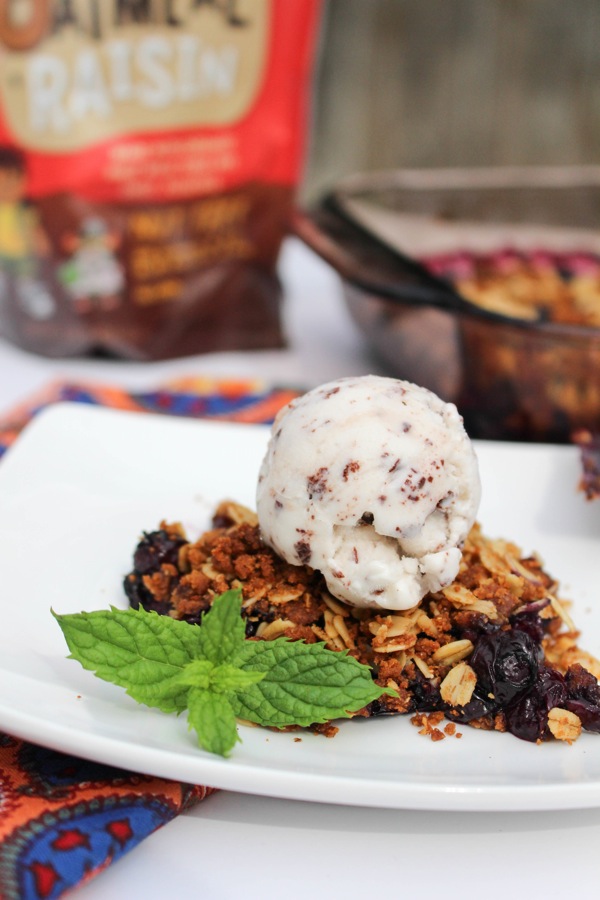 This crumble is the quintessential summer dessert: bursting with warm blueberries, a cookie crumble exterior, and topped ice cream (which soon begins to melt into the cookies and berries). It would be perfect for any 4th of July festivities this weekend, too!