This post is sponsored by my friends at Canada Pure Maple Syrup.
Liv's school holiday show was last night! It was probably one of the cutest things I've ever seen. As we watched her shake her maracas and sing "Feliz Navidad" on stage, I'm pretty sure I could feel my heart beaming outside my body. It was absolutely adorable. We're really fortunate to have found an awesome school for her in San Diego -she goes for two half days each week- with awesome teachers and wonderful families. When we were first getting settled here, it was the first sense of community that I felt; they host a lot of fun events for the kids and families. For the show last night, each class performed Christmas songs, and then we had dinner, hung out with the teachers and other families, and the kids had a special visit from (a very realistic and sweet) Santa.
Last night's show was potluck style, so the parents signed up to bring main dishes, appetizers and desserts. I signed up for appetizers and decided to bring a hearty salad to go with the pizza (pizza + salad = the best), and some of my favorite artichoke dip (from Eat, Drink and Be Vegan) and toasty bread. I was kind of worried about bringing something "healthy" that would undoubtedly be in a sea of glorious brownies and Christmas cookies, but was pretty stoked to see that it disappeared by the time the night was over.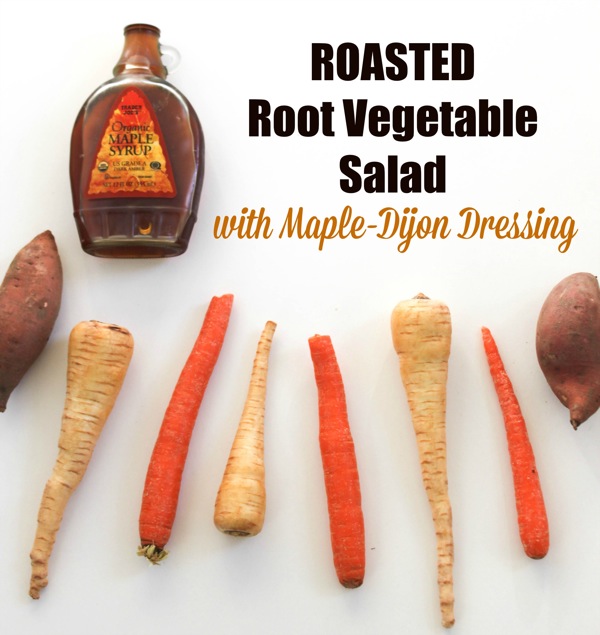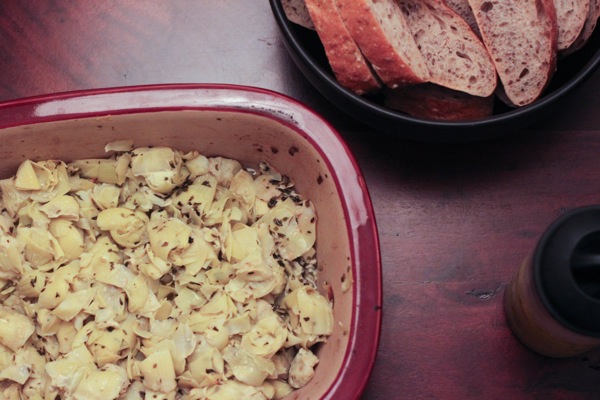 This salad has everything you ever need: savory roasted vegetables, fresh greens, goat cheese, and a lightly sweet dressing.
If you have a Trader Joe's near you, I highly recommend this goat cheese.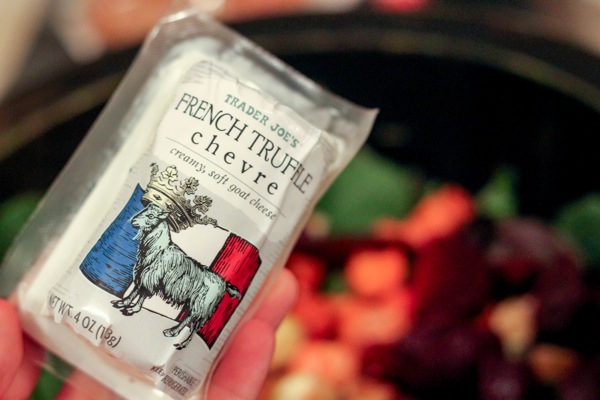 I already regret that I didn't buy two logs.