2014 Holiday Gift Guide: the toddler edition
Hi guys! How's the day going? Keep those giveaway entries coming! You still have time to enter the Fivesse, Count Me Healthy and barre3 giveaways. New ones on the way tomorrow, Friday, Saturday and all next week, too!
Holiday gift guide fun continues. Here are some ideas for the little guy or lady on your list!!
Is it just me, but are toddlers kind of hard to shop for? I feel like they love everything, but at the same time, you want to get them items that will last a while before being buried in the toy box. At such a young age, Liv seems to have discerning taste. This can be a good thing, because we'll walk through Target and she won't ask for anything, but for this special occasion, I would feel stumped for what to get her. Thankfully, she has her eye on one thing, which she is very verbal about (haha) and is going to make shopping pretty easy. When Liv was a newborn, I heard this philosophy for kiddo shopping: get them something they want, something they need, something to wear and something to read. In our own house, these are the boxes that I check. It keeps it from getting too crazy, and she receives gifts she's excited about (books and dress-up) as well as practical things she needs. Here are some ideas for each component of that saying, if you're shopping for a toddler this holiday season.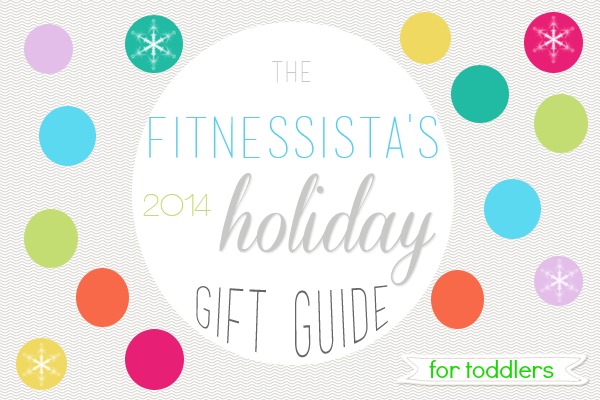 Disclaimer: I am not affiliated with any of the companies below, and these gift guides are not sponsored in any way. They're all things I picked in hopes that they'd make holiday shopping a little easier. Affiliate links are included, which have no impact on purchase price, and I am thankful for your support. <3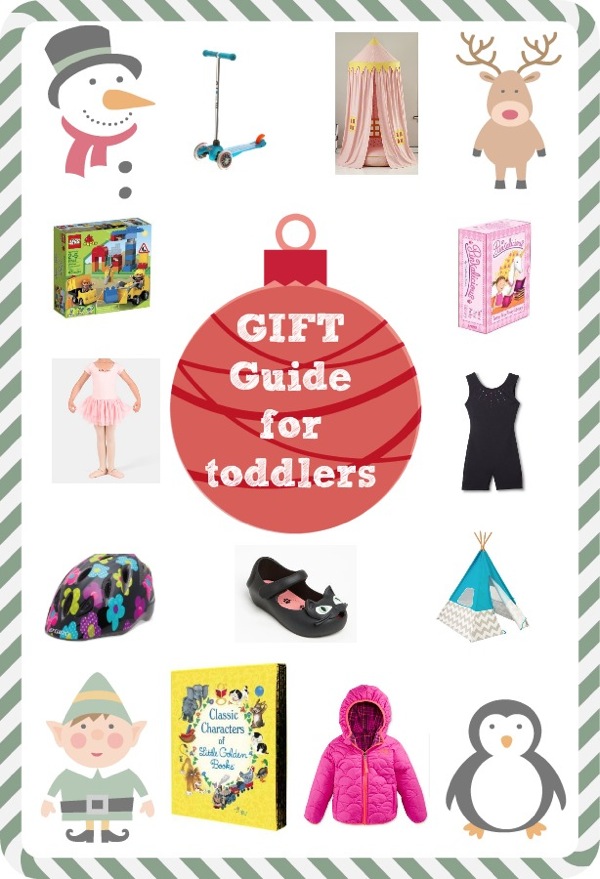 Puzzles. Puzzles are awesome. They have beginner to advanced toddler puzzles, depending on the kiddo's experience with them.
Books. Some of Liv's current faves: the Pinkalicious series, any of the little Golden books (especially the ones from my mom's house; madre has boxes of them!), anything Eric Carle, Shel Silverstein, and Spanish/English books.
Blocks or Legos. I'm happy that Liv loves blocks and Legos so much, because I love playing them with her. 🙂
Scooter or balance bike. They have beginner scooter options, and the strider bikes are cool (even for younger kids) because it helps to teach them how to balance before worrying about pedaling. Liv has this scooter (a gift last year, and still loves it.) Here are some toddler helmets, too.
Play kitchen. Liv got this for Christmas last year, and it is definitely something she has used a ton and well-loved. This toy and the following few gift ideas foster imaginative play:
Dress up gear. Some fun ideas: doctor sets, princess dress-up, ballerina tutus, plastic costume jewelry, feather boas, hats, funny sunglasses.
Doll house. Liv is at the age where she's really getting into playing with her dolls in her doll house. They have so many unique and beautiful options out there, too.
Baby dolls or Disney Princesses. The classic never dies.
Gear for their favorite activities: ballet uniforms, gymnastics leotards, swimsuits, etc.
Teepee or reading nook. If we had more room in her bedroom, I would love to install something like this Land of Nod nook.
Wintery pajamas and slippers. You can never have too many pajamas. Costco and Target have great prices on sleep sets, and I can usually get sales at Old Navy and baby gap, too.
New kicks. It can be kind of tricky to meet fun with function, but there are SO many cute toddler shoes out there. Liv especially loves her kitty cat shoes, converse and furry boots.
Board games. We haven't gotten quite into these yet, but some of our friends and their kiddos love playing board games like Candyland and Hi Ho Cherry-O.
A good warm coat or cold weather accessories.
Stocking stuffer ideas:
Bubbles
Crayons
Sticker books
Small coloring books
Hair bows or hair ties
Small dolls or figurines
Annie's fruity gummies
Also, here's a great list of mindful gifts for children.
Are you shopping for a toddler this holiday season? Any great ideas to share?
xoxo
Gina