Favorite things giveaway: barre3
Today's giveaway is extra special because EVERYONE is already getting a sweet gift from barre3: 15 days of free unlimited online classes!! To redeem yours, click this link and enter the code "barre3fitnessista"
As you guys know, I'm a huge fan of barre workouts. I love all of the various types, teach weekly barre classes, and also seek out new and beloved studios when I travel. My good friend Kate owns the Tucson barre3 studio (go say hello! She is the sweetest ever, and then she'll make your legs cry) and I love take classes when I get the opportunity. Barre3 is unlike traditional barre classes. Many of the exercises are similar, but there is a mind-body element to Barre3 (a yoga, Pilates and barre lovechild), and they have a holistic approach to health and wellness. barre3 doesn't end when you walk out the door; I feel that they truly support and encourage their clients with overall health, balance and wellbeing. In addition to the classes, they provide support for mamas with their Play Lounge (Liv loves it!), and also offer healthy recipes, tips and advice through their website.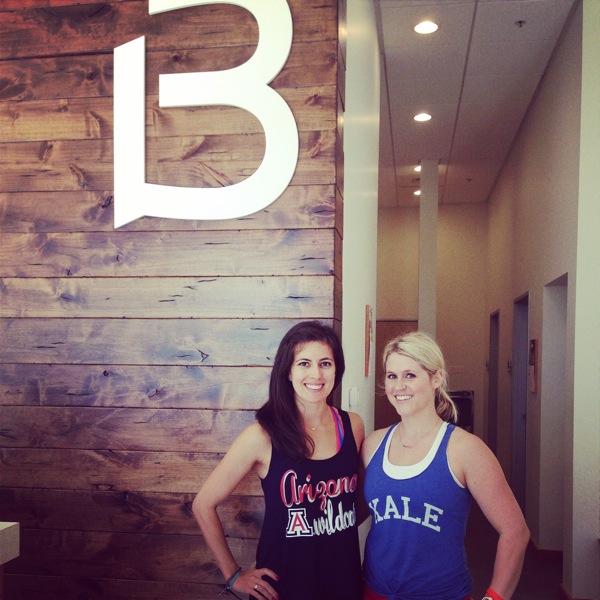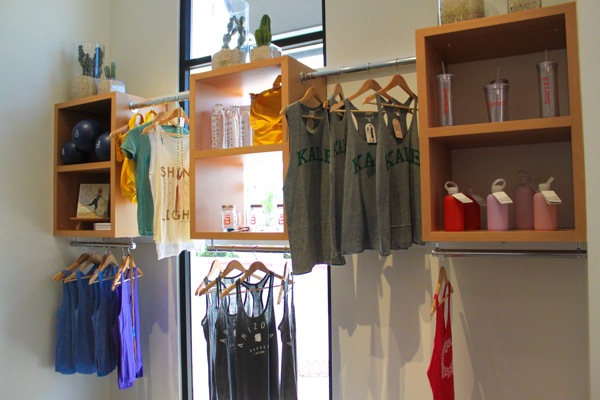 They haven't officially announced it yet, so this is a special sneak peek for Fitnessista readers: their next Challenge is on the way.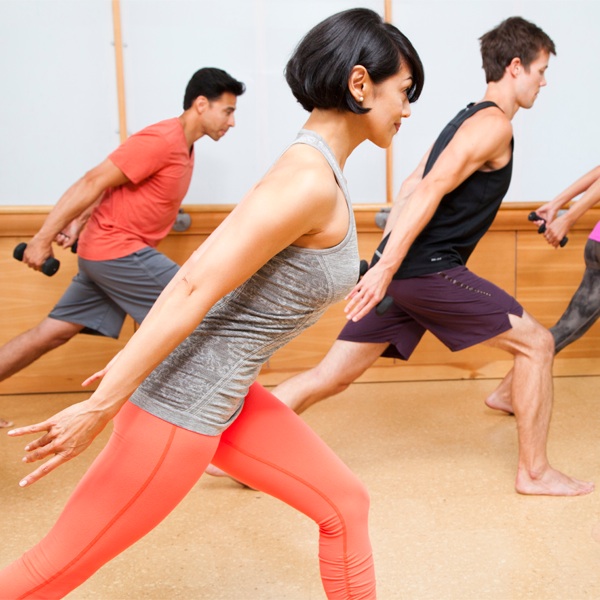 The Challenge plan is simple.
Every week:
-Do four 60-minute workouts (online or in studio)
-Do one 10-minute workout
-Try one healthy barre3 recipe
When you join the Challenge, you get a kit to help you stay on track and maximize your results.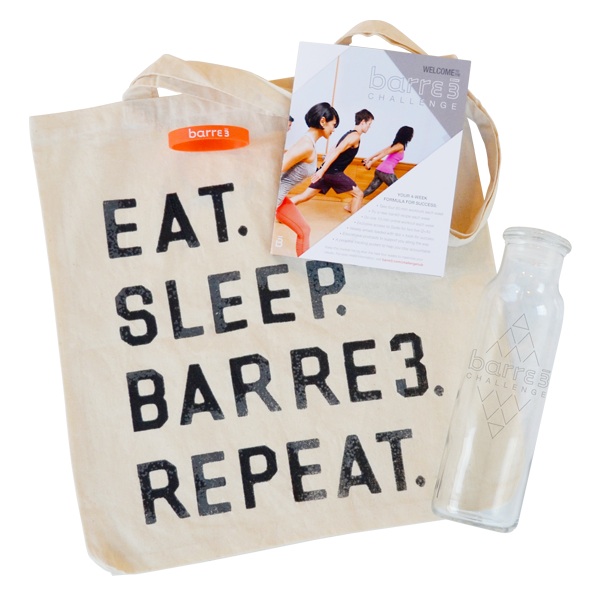 The kit includes: 
-Personal tracking system
-barre3 Challenge glass water bottle
-barre3 Challenge tote
-Weekly Challenge emails-Live Q+A sessions with barre3 Founder Sadie Lincoln
-Weekly 10-minute online workouts
-Weekly seasonal recipes
My friends at barre3 kindly offered Challenge kits with the above goodies for 3 lucky readers. A bonus: the winners will also get one month of free unlimited online workouts!
Here's how to enter:
-Leave a comment below with something that helps you stay balanced during the busy holiday season
-Activate your 15-day free trial here (use the code "barre3fitnessista") and leave an extra comment to let me know what workout you'll be trying first!
-Follow me on Instagram, and leave an extra comment to let me know 🙂
Ready, set, go!
xo
Gina