2015 Holiday Gift Guide: for him
Hi friends! Hope you're having a wonderful day. 🙂 I'm so glad you're excited about the Favorite Things giveaways. We have another one coming tomorrow!
This afternoon, I thought we could get into the annual holiday gift guides. I always love getting ideas and inspiration from guides floating around the blogisphere, and each year, it's fun to share some ideas here on the blog. This year, we'll have gift guides for your fitness friends, BFFs, kiddos, and under $30.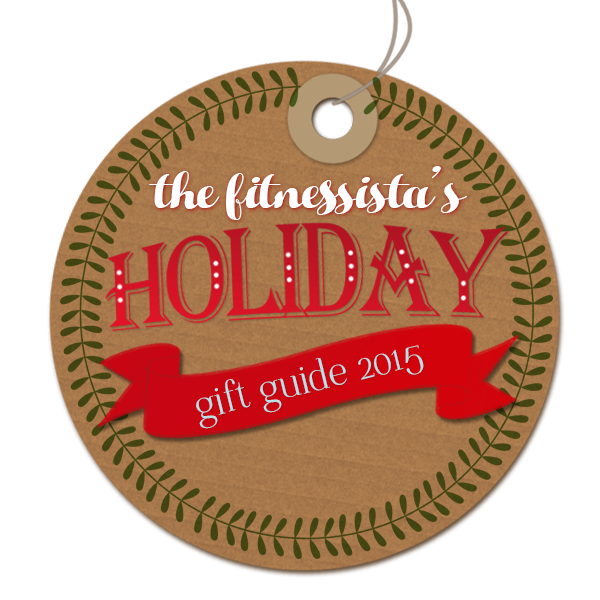 I thought I'd start the party with some of the notoriously difficult people the shop for: the guys! I always have a hard time finding things for the Pilot and my dad. (My brothers make it a breeze and text me links to what they'd like haha.) Here are some of the things that caught my eye, and some ideas for the any men you'll be shopping for this holiday season.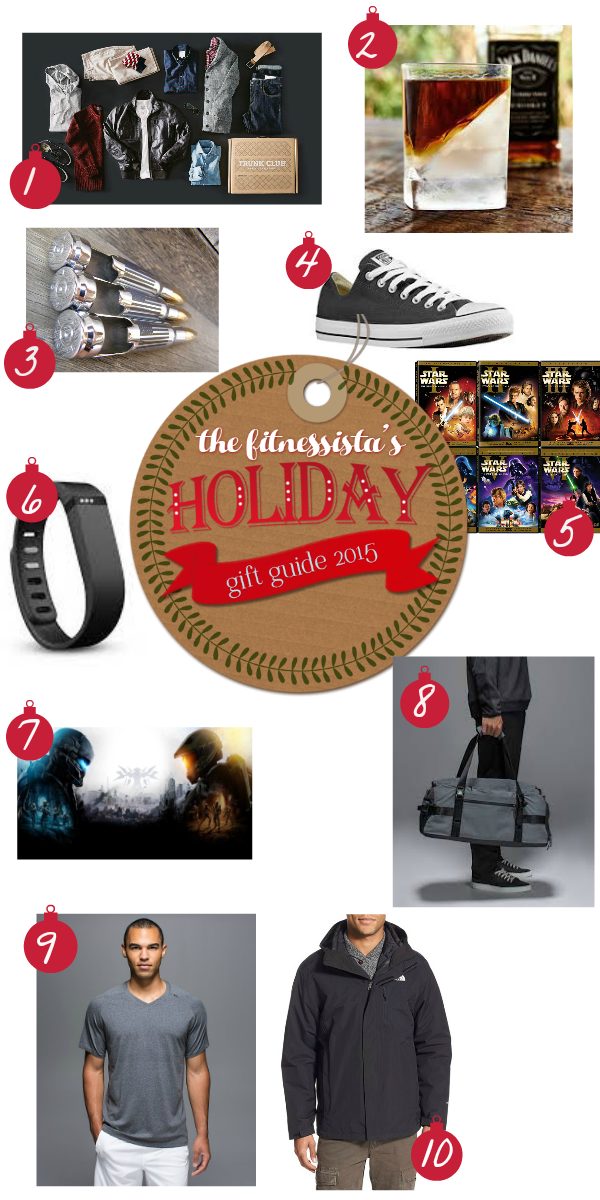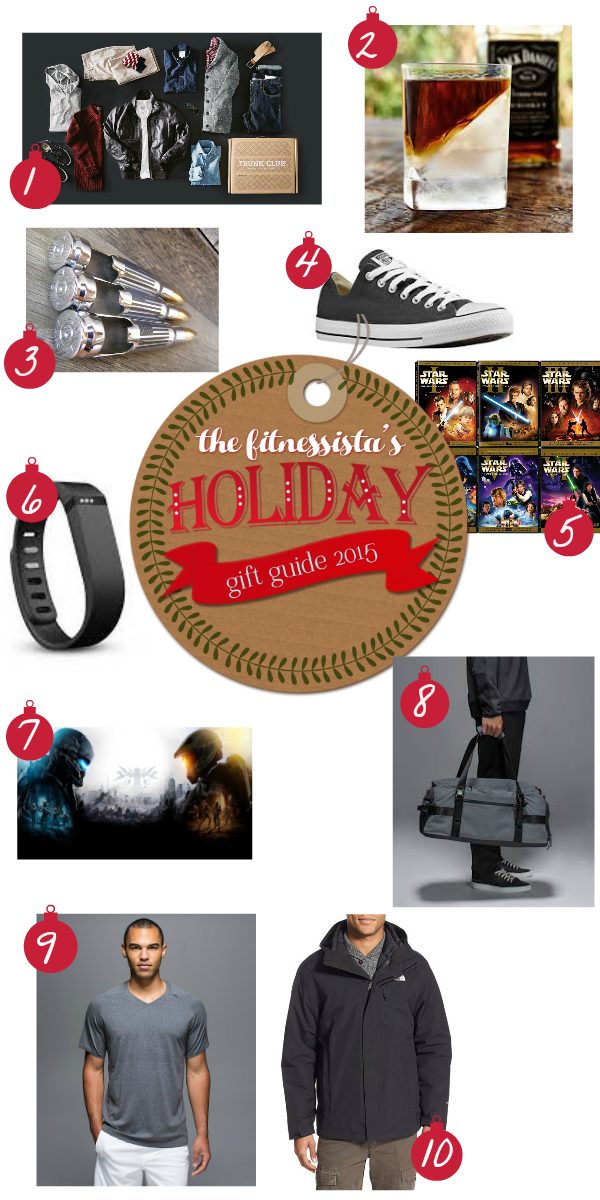 1) Trunk club: this is basically like Stitch Fix for men! He can have the opportunity to try out new clothes picked out just for him by a personal stylist, keep what he likes and send back the rest.
2) Whiskey Wedge
: a unique way to chill whiskey without watering it down.
3) Bottle breacher: these were seen on Shark Tank and are beer bottle openers crafted from 50 caliber bullets. The company was founded by a military veteran and they're all handmade by Active Duty and veterans. They make awesome groomsmen gifts, too.
4) Converse: the classic never dies.
5) Star Wars: The Complete Saga
: with all of the Star Wars mania going on, you can get him the complete set and enjoy a movie marathon together. Can you believe I've never seen Star Wars? *monkey covering eyes emoji*
6) A watch or Fitbit Flex: the Pilot has a Fitbit and loves it, and it's also a fun way to get a little friendly competition going with steps.
7) Halo 5 or Fallout 4 for Xbox One. Perfect for any video game fanatic.
8) lululemon gym bag: the gym bags at lululemon are functional and stylish without being over the top.
9) Workout attire: the Pilot's faves are these shirts and these shorts.
More ideas:
Omaha steaks or Blue Apron. These are great ideas for those who like to cook and might enjoy trying something new. Omaha Steaks has become a go-to gift for the men in our family.
A BBQ spatula with his favorite sports team
Headphones! The Pilot and I each have a pair of these
. <— $50 off!
Do you have a hard time shopping for guys? What are you gifting your dad or hubby this year?
xoxo
Gina
Holiday gift guides are curated by yours truly and companies may not sponsor inclusion in these guides. I enjoy putting them together to share ideas for the holidays. Some affiliate links are included, which do not impact purchase price, and enable me to earn a small kickback. Thank you for your support. <3