6/7: Friday Faves and Stitch Fix winners
Congratulations to those of you who are finishing week 1 of the Summer Shape Up! Hope you're already noticing a difference in how you feel and have enjoyed the workouts so far. If you are signed up to my newsletter, you should have received the week 2 info and password early this morning. Thank goodness for Mail Chimp's scheduled delivery.. I was in snooze city when it went out 😉
Usually on Fridays, I can't wait to check my camera and phone for fave pics from this week. This week was such a blur, I hardly have any. The most notable fun new products: dairy products of the almond and goat variety.
Almond: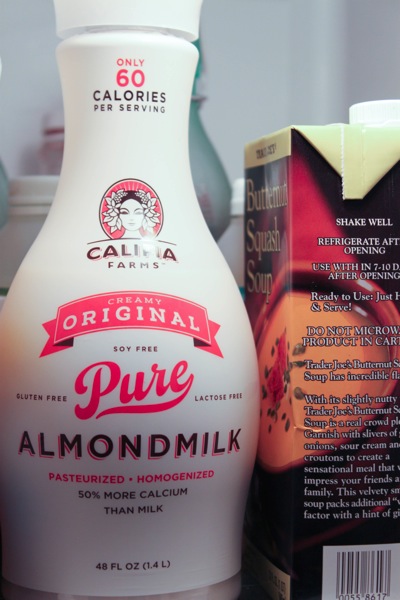 (I totally fell for the cute packaging)
and goat: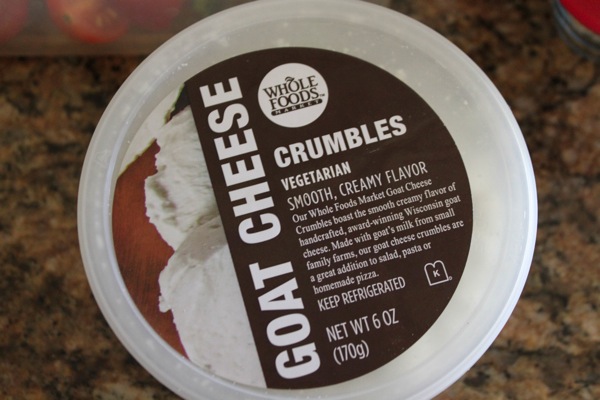 Those goat cheese crumbles were fantastic in the chopped Greek salad I took to work, along with two turkey muffins and cucumber mint-infused water.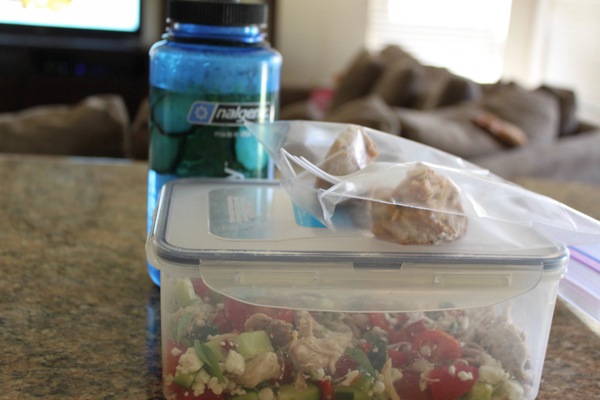 Also, a hilarious video of Liv ditching her nap. She slept a grand total of 15 minutes (fell asleep in the car and when I put her in the crib, she woke up) before it turned into this:
I was cracking up… what a nut.
How about some of your incredible pics from this past week? Thank you so much for being so diligent about Summer Shape Up check-ins. Keep the steam going throughout the rest of the challenge! I'm loving your comments, tweets and Instagram pics.
Here are a few:
My friend Chelsea after dominating workout 1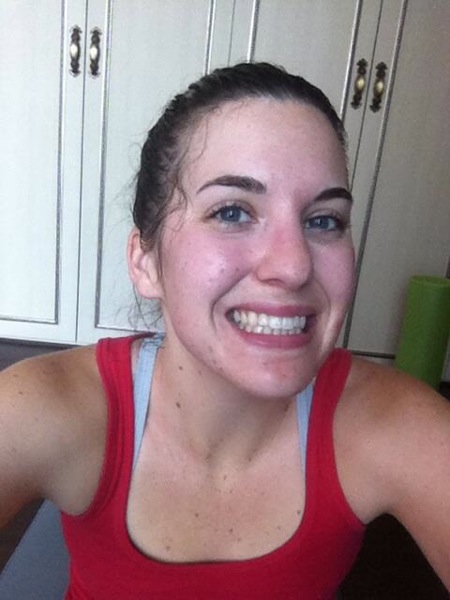 (Fun fact: Chelsea and I were in Valdosta together while our hubs were stationed there)
Ashley's triumphant face: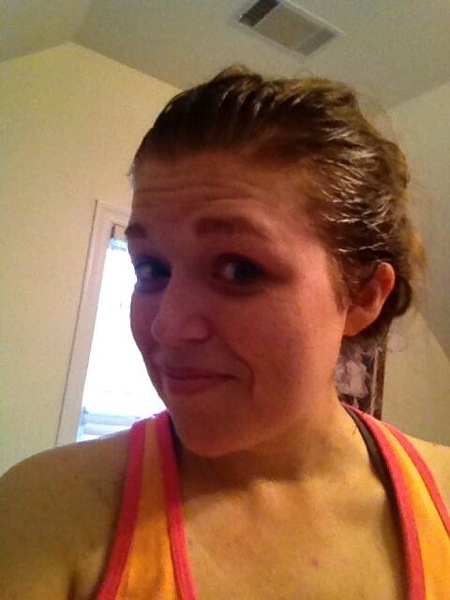 Emily's first breakfast cookie!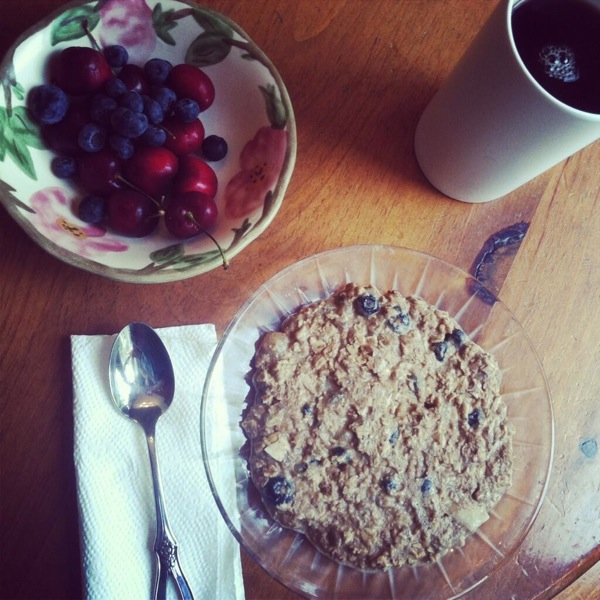 Kim's workout 1 stats, after completing a 3 mile run as her HIIT: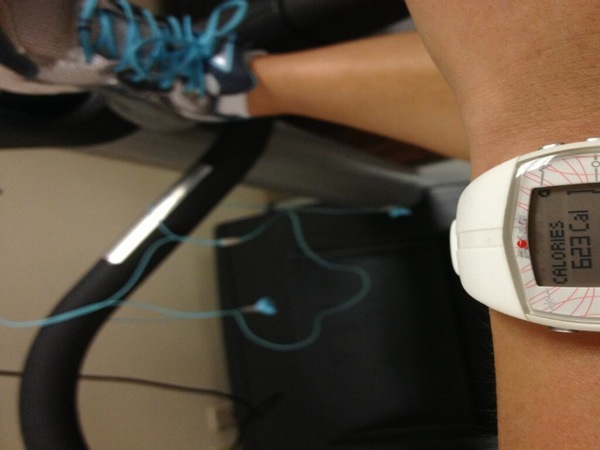 Jessica, after workout 1: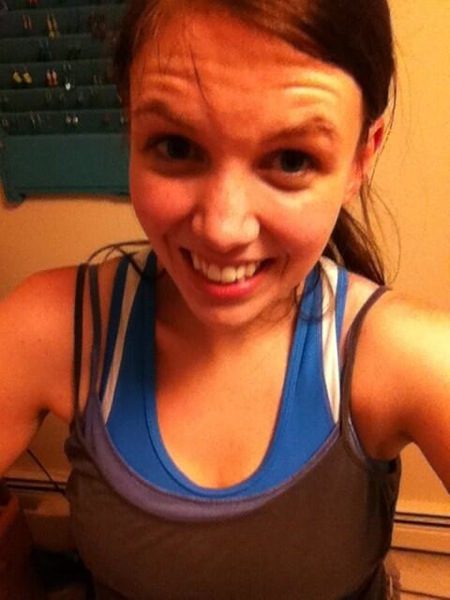 Angela: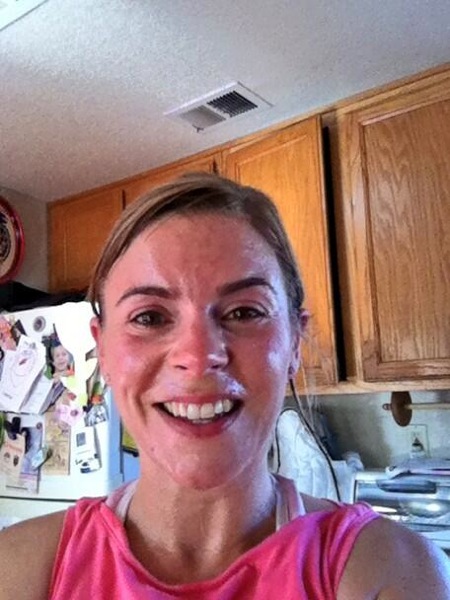 and @PluvK's blog dog 😉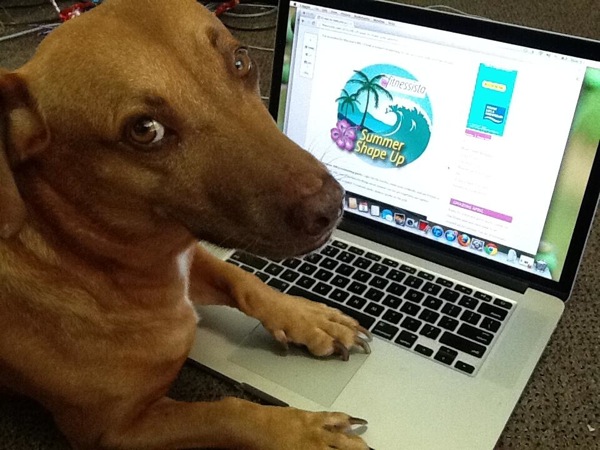 (Those eyes!)
I'm really excited to announce the winners for this week's Stitch Fix giveaway. There were so many incredible entries– I had so much fun reading all of the comments and watching the videos.
Here are the winners: (keep an eye open for an email from Stitch Fix and myself)
Pinner winner: Chelsea B.
Commenter: Kelly D.
YouTube subscriber: Erin
Video winners: There were so many good ones, I ended up picking 5 instead of 4….
It was comforting to hear I'm not alone in feeling totally awkward while making videos 😉 It always makes me so happy to see pics of all of you, because I feel like we're friends in real life. It's fun to be able to put faces (and voices!) to names, so thank you again so much to all of you for keeping me in the loop with what you're up to. You all make this space as fun and amazing as it is, and I'm so grateful for your positive energy <3
If you didn't win this particular giveaway, stay tuned for more coming next week!
Enjoy the weekend!
xo
Gina