Adventures in babyproofing
Houston, we have a climber.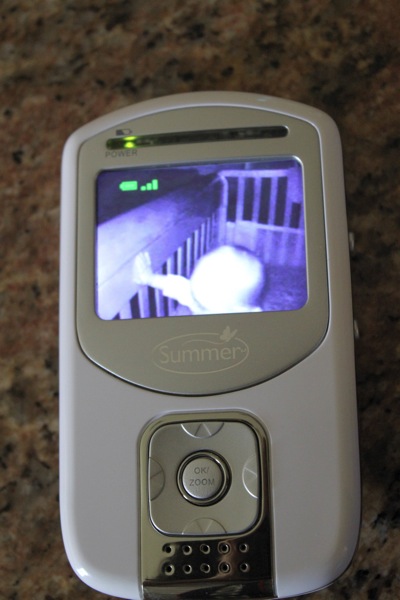 That's Liv, practicing her latest tricks before settling in for a nap. It's like the transition from sitting up, scooting/crawling, to pulling up and standing happened so quickly, and makes me very glad we decided to get babyproofing finished early.
Babyproofing is something I thought about a lot while pregnant (thank you for all of your awesome tips!) and while it would have been nice to do it before she was born, there's really a good amount of time to take care of it. Our main concern was the entryway and formal living room- it's basically glass and pointy corner central.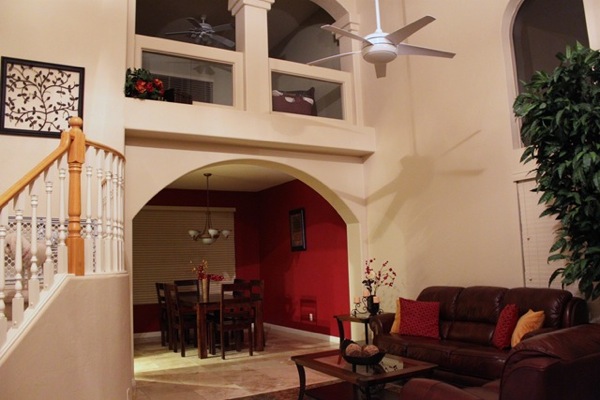 So, we decided to block off that area, so that when Liv was more mobile (like now!) she would only have access to the den and kitchen area. I didn't want to redecorate our entire house for baby protection purposes and decided to wait until she understands not to touch certain things, and is more stable on her feet when she walks. If she fell and hit her head on one of the glass tables, it would be awful. We were also worried about the staircase… out of sight, out of mind, so by blocking this area we hoped that she wouldn't want to be climbing up and down all day.
When we started to research baby gates, we wanted something study and did the job, without being an eyesore.
We found these decorative Summer gates- exactly what we were looking for.
One for next to the fridge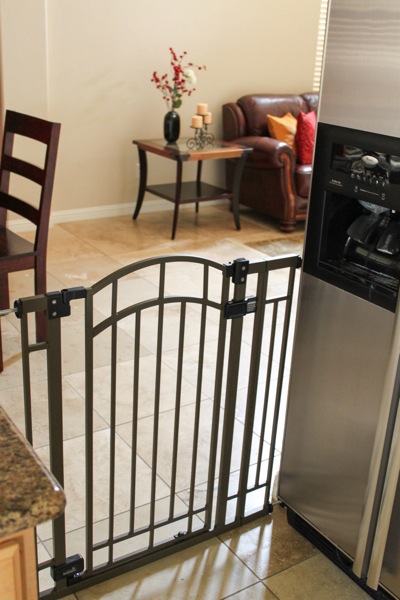 and the other (a much longer one) for the main entry into the den area.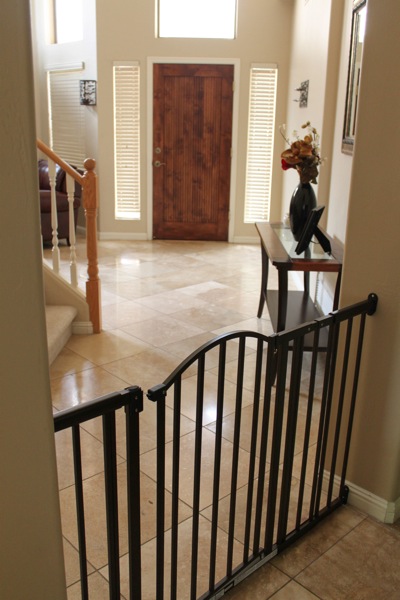 Here's what it looks like when you walk in from the front door: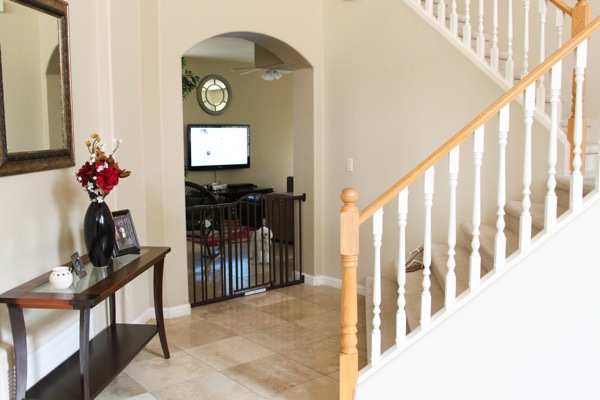 An obvious baby gate, but doesn't look so bad. The metal matches nicely with our decor and feels more study than the plastic varieties.
In the den, cord-stravaganza was our concern. Behind our TV was a plethora of dangerous cords, without any rhyme or reason to them.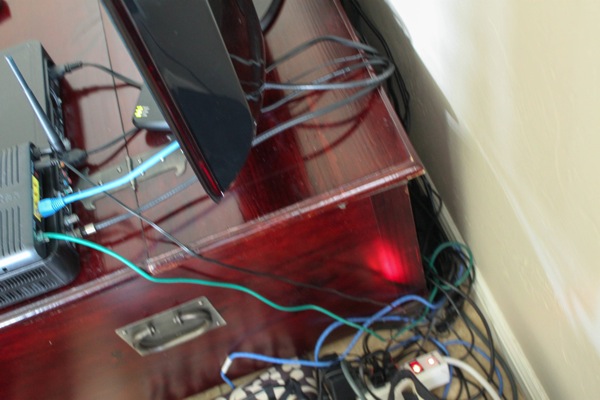 Tom got rid of the things we didn't need, mounted the TV to the wall, and at first we though he'd put a hole with all the cords through the wall. Apparently that's an extremely bad move for safety and a code violation, so he just picked up a cord-hider-thing (scientific terms) and painted it to match the wall.
He did an AMAZING job- one cord sticking out from the side of the TV stand,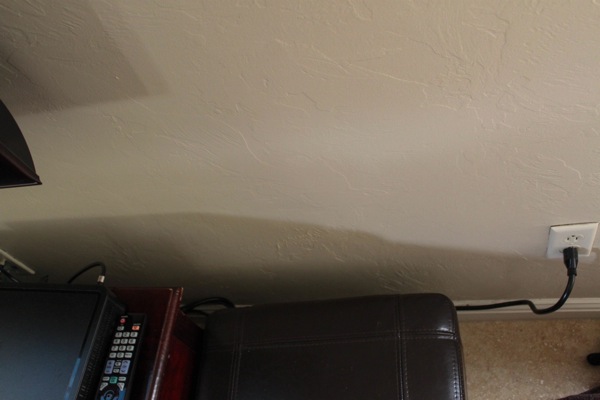 and a TV mounted beautifully.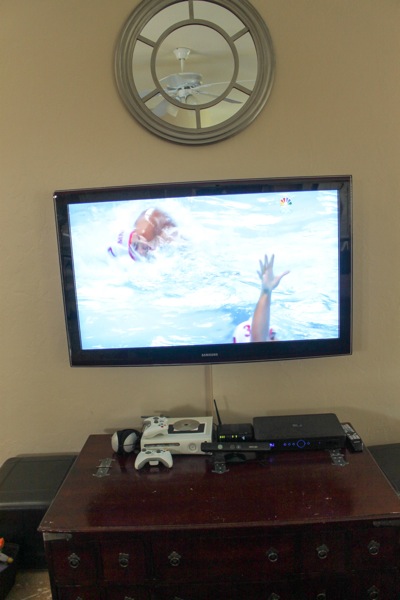 He liked the way it looked so much that he did the same thing to the flat screen in one of the guest rooms- it looks fantastic.
The previous owners of our house had kids (4 kids!), so we lucked out with the fact that they installed outlet protectors on all of the outlets. You have to slide it (using an actual plug) for it to move: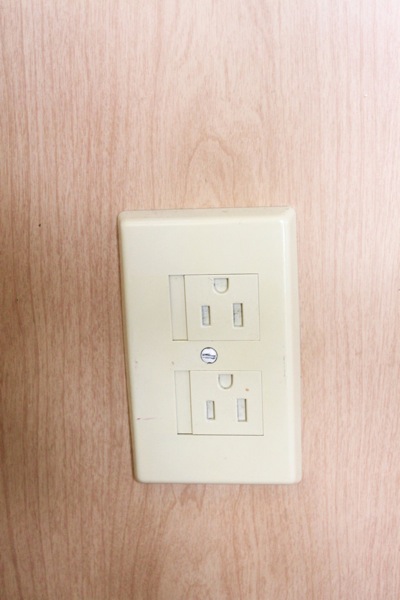 Tom also put locks on all of the cabinets so no chemicals can be accessed and no little fingers can be pinched: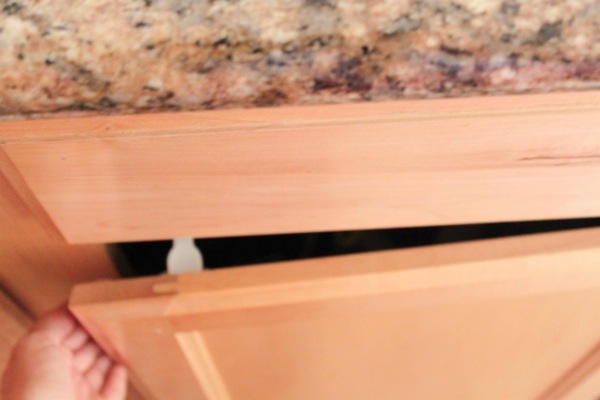 It makes me really happy to have an area that Liv can explore freely without hurting herself. We watch her all the time, but I don't want to constantly be following her around, trying to tell her "uh-uh, let's not touch that" or worried that she'll hit her head or knock down something.
We keep these areas pretty free of clutter, which is important to us for aesthetic and safety reasons. While it's definitely ok to see that a baby lives in this house, too, we don't want the stuff to take over, and just pick up all of the books and toys when we're done playing with them for the day. With less things around, it's easier for me to keep everything sanitized since she's moving around so much. The Shark steam mop is my friend 😉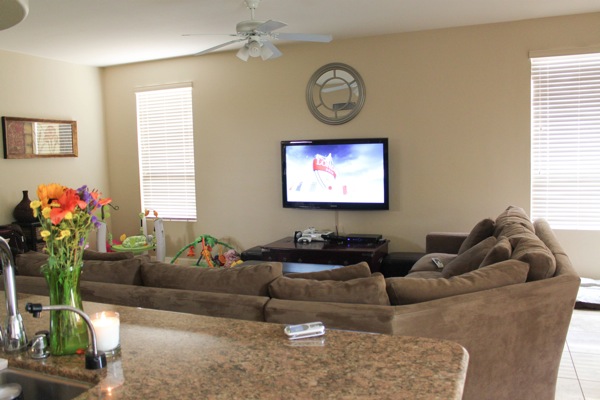 The kitchen is pretty empty, too, but I think I'll need to install a shield from the stove knobs when she can walk.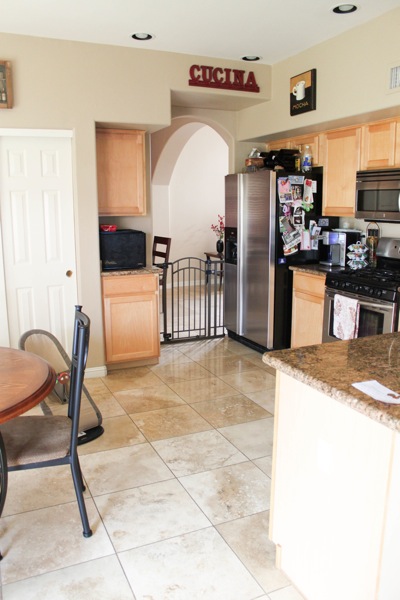 I hope this post was helpful for those of you who might be babyproofing in the near future! Just some little things that helped us, and I definitely recommend consulting with a professional in your area who will come into your home and let you know which hazards exist and the steps to take.
Or, you can do what we did: our 2-year-old cousin stayed with us for 12 days.. she let us know if we were missing anything 😉
xoxo
G