April 20: Brownie husband
Today I had to take a drug test for work. While the place was beyond sketchy, it actually wasn't too bad because my bro was waiting in the lobby to be my breakfast date afterwards. After the tech took my sample, I had to wonder if the results would come back along with a flashing neon pregnancy sign. How awesome would that be?? If my boss called and said that they got my drug test back and everything was fine—but congratulations, you're pregnant? Amazeballs. A girl can daydream.
Some of my friends (not BFFs, but friends) ask how long the Pilot and I have been trying. There really isn't a number. The bummer thing is that with his deployments and TDYs, we've only been able to try for about 3 cycles during the past year. Every time I hear someone say "We got pregnant on the first try! Just call me Fertile Myrtle", I want to punch them in the face. 90% of the time, my husband isn't even around… and for the past 7+ months, we haven't been able to try at all.
We first decided to start trying for a family last summer. The Pilot has been begging for babies pretty much since the day I met him and when I told him I was FINALLY ready, well… I've never seen him so excited. [He's been teasing me about "planting the dark seed" for the past 3 years. What a creeper, haha.] The bummer was that we only had two cycles to try before he'd be leaving again.
I have a good feeling that the reason why it didn't work out last summer was because the Pilot was about to leave, I had no idea where we were going to be stationed, and we had to pack up our stuff into the POD and move me to Orlando. It was an incredibly stressful time, full of unknown and "what if's"- not really the best environment to bring a baby into. So chances are, my body kept me from getting pregnant until I was in a more stable place.
Since we weren't able to try consecutively, it worried me that something may be wrong when we finally did get the chance to be together and try more than once in a row. Just in case, I started seeing a homeopathic doctor that my good friend recommended, who discovered I had hormone imbalances and hooked me up with a boatload of disgusting supplements to take (I'll be doing a full post on that later). I've been taking my pills and potions, and have actually seen a dramatic change in my body and my cycles in the past 6 months. Hopefully it prepped the bun oven pretty well 🙂
This afternoon, to fill the void and keep myself from reading more baby blogs, I baked some gluten-free brownies. I took about an hour to make them, since baking is so therapeutic, and saved myself a little batter in the bowl.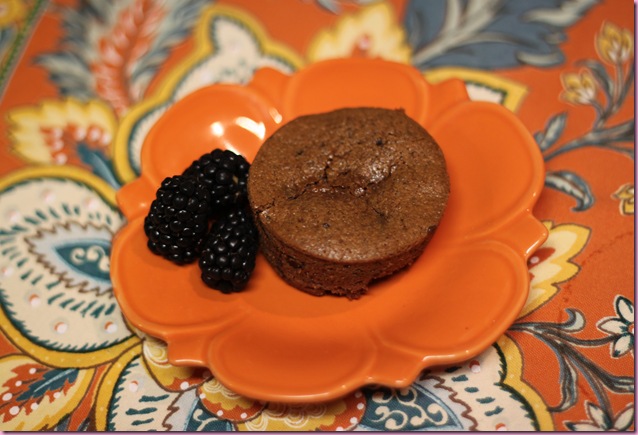 When I was small, my mom used to bake with me all the time. I'm pretty sure she liked the batter as much as I did –we'd each lick a beater when we were done- but it was some of the best early memories I have as a child.
I hope I have a baking buddy in there 🙂