April 19: Maybe this time
Today, I started talking to my stomach. I honestly have no idea if there's anything in there, besides the giant food baby that was my lunch, but it's more of a wishing and hoping than anything. Praying that this time might be real, and just in case it is, that the little monkey can start to feel how much I love and want him or her.
The Pilot was actually home the last time I ovulated, so for the first time in months, it's actually a possibility. I *think* I ovulated during this time because my temp definitely increased, but even though I have been practicing the Fertility Awareness Method for a year and a half, I still don't really get it. Lately, I've just been plugging my basal temp into an iPhone app and rolling from there.
Since it was his first month home, we didn't really have to think about trying to make a baby. My homeopath told us to do the mattress mambo thang "every other day" during my cycle, so that the tails on his swimmers would be more Michael Phelps-like. Every other day? The Pilot just got back from deployment… needless to say, that didn't work out very well. It was difficult enough for us to keep from going at it multiple times a day (TMI? Sorry, haha).
Bella's been snuggling with me more than usual, so maybe she knows before I do? Or maybe she's just lonely and missing the Pilot, too.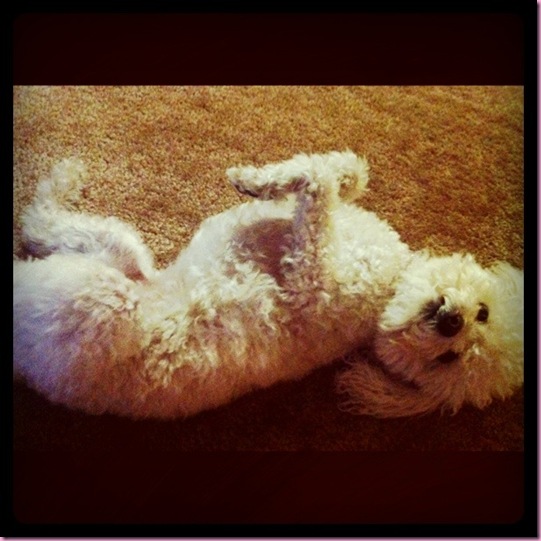 During the second part of my cycle, I always take it easier on the exercise just in case. You can find me walking instead of sprinting, yoga-ing instead of BodyRocking and drowning myself in all of the nutrients I *should* be having. I've eaten my weight in pineapple, which I'm not a huge fan of but it's supposed to help with implantation, lots of selenium from sunflower seeds and cups of tea all the livelong day.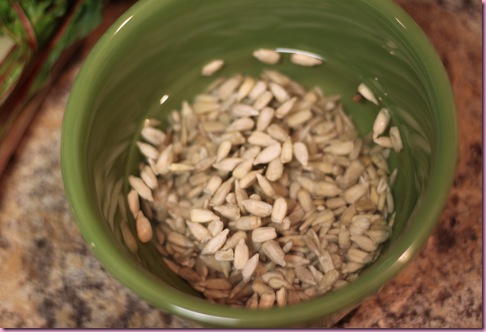 I've been Googling everything under the sun, just to see if there's anything else I could be doing, while at the same time trying to "relax" like everyone says you should.
I won't know for a couple of weeks, but for now I'm going to lay down for a while and say a little prayer… just in case 😀