August 2012 Workout Calendar
Here it is!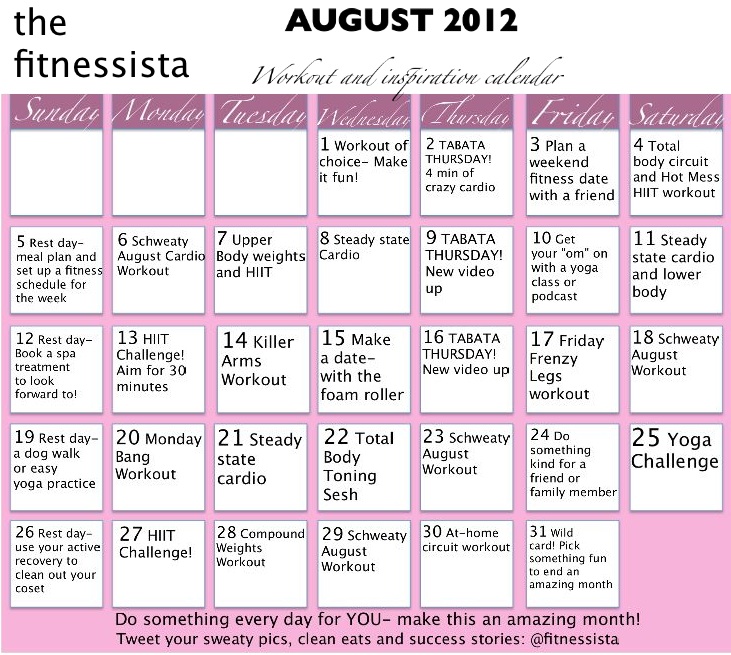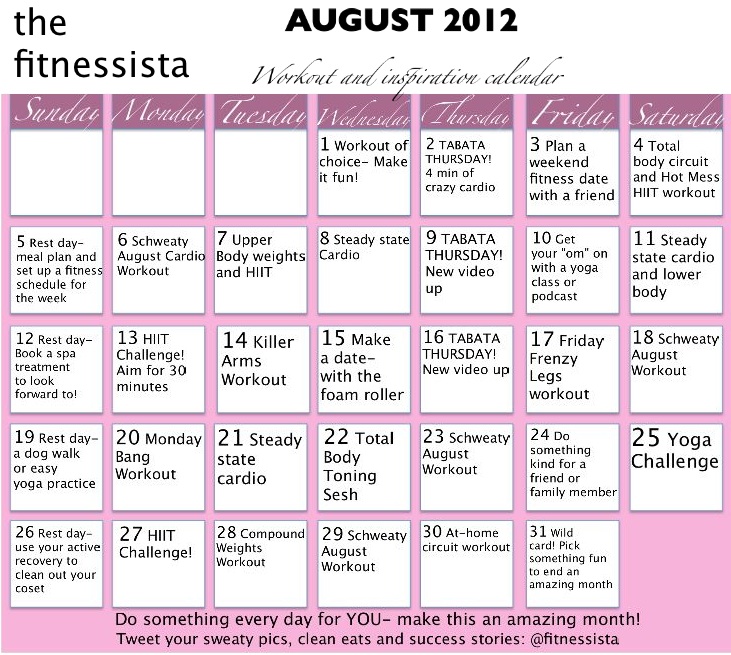 If you're joining in the fun, print out the calendar to keep in a visible place, Pin it, or seek out friends for support along the way! You know I'm always cheering you on, too 🙂
As always, check with a doc before making any fitness or nutrition changes and adjust workouts or days to accommodate your personal needs.
Please send me sweaty pics and your clean eats to @fitnessista (on Instagram or twitter)- I can't wait to see them!
Dedicate this month to goal-setting, focus and achievement. It's going to be an amazing one <3
For more ideas on making August amazing, check out this post.