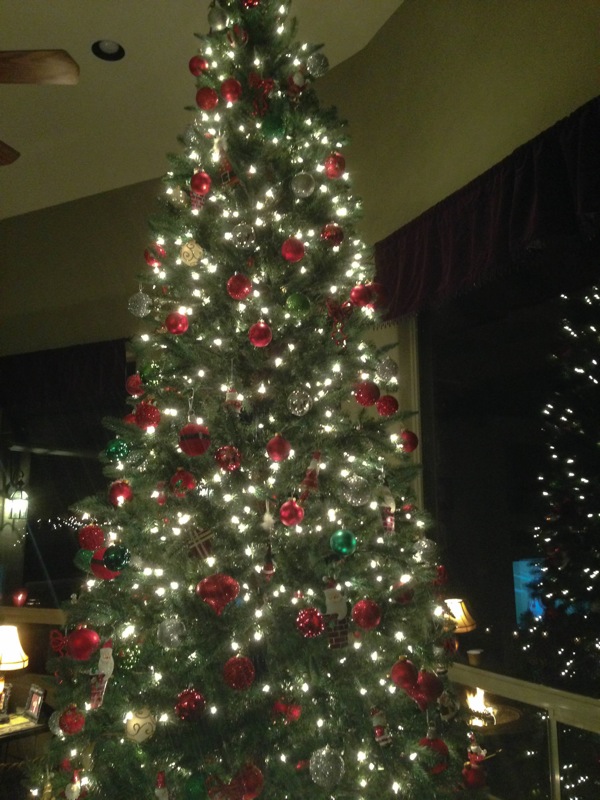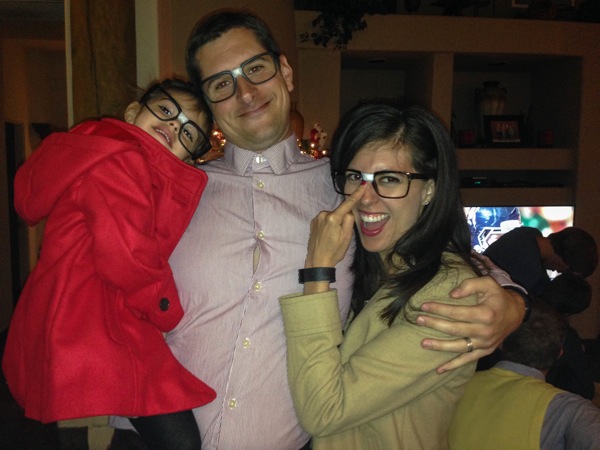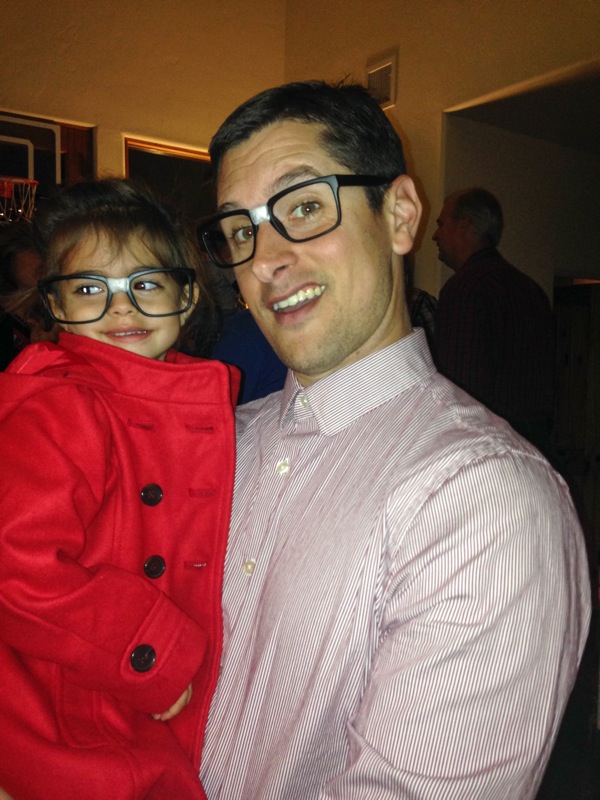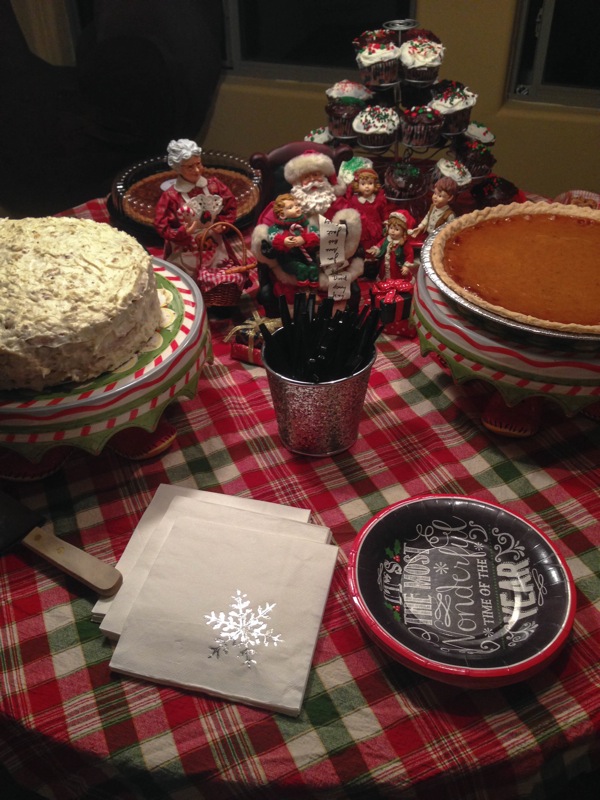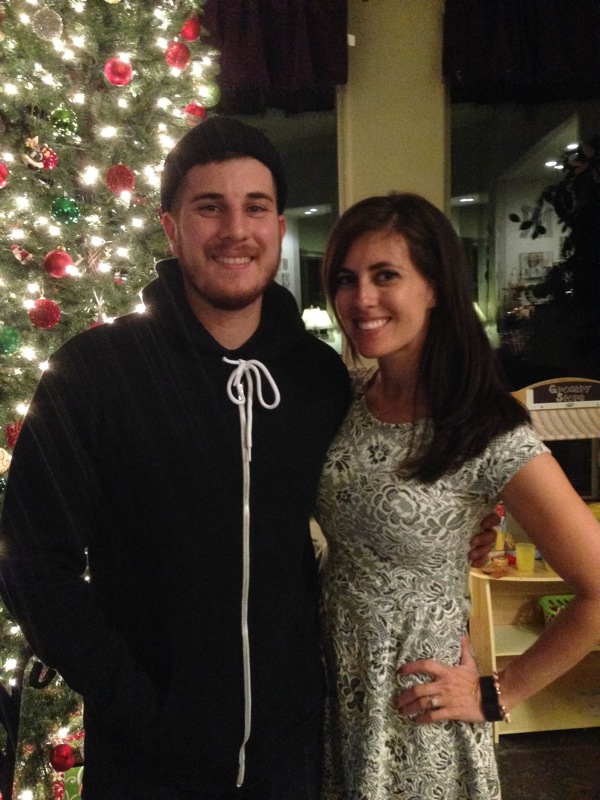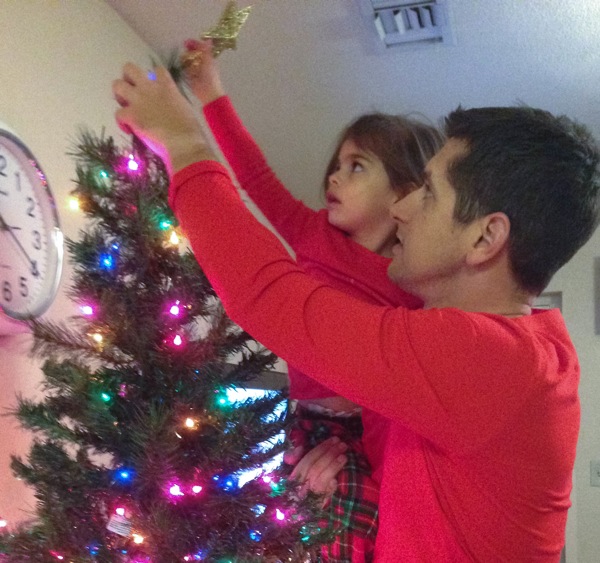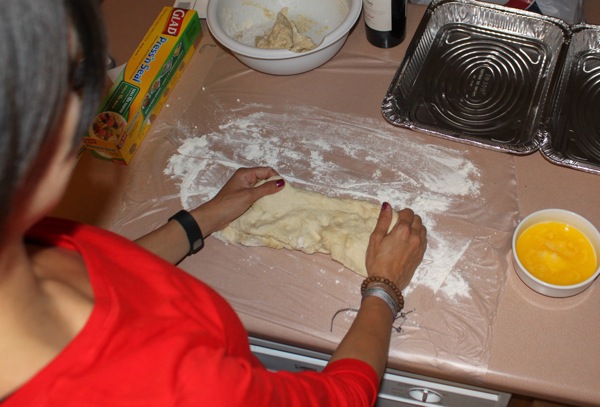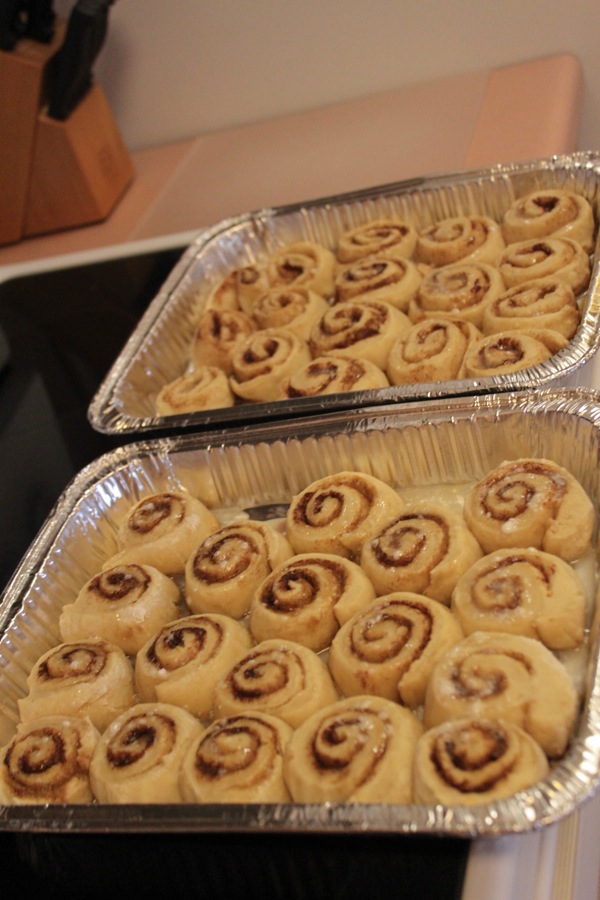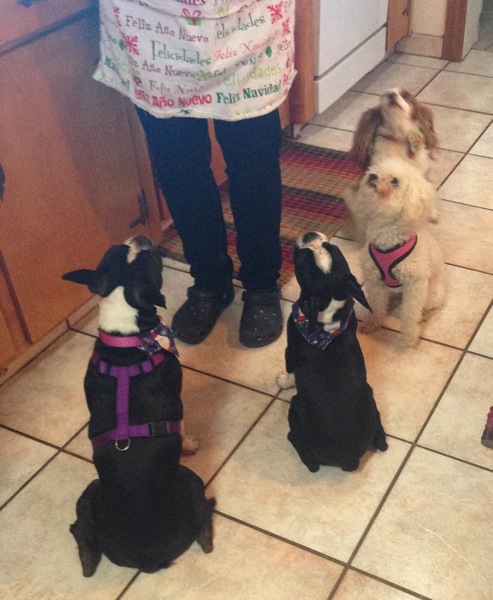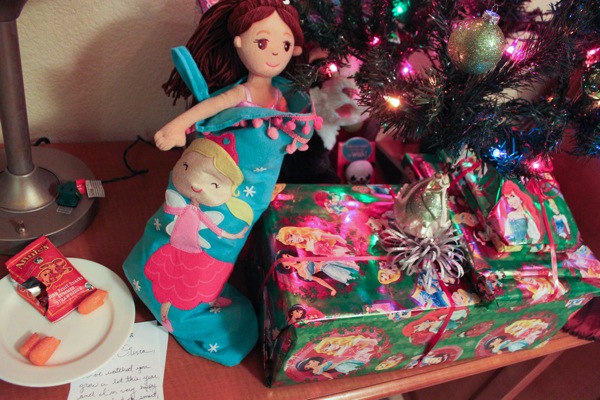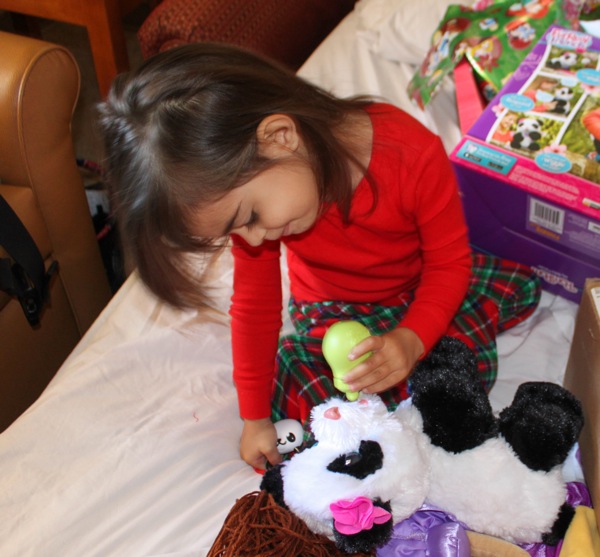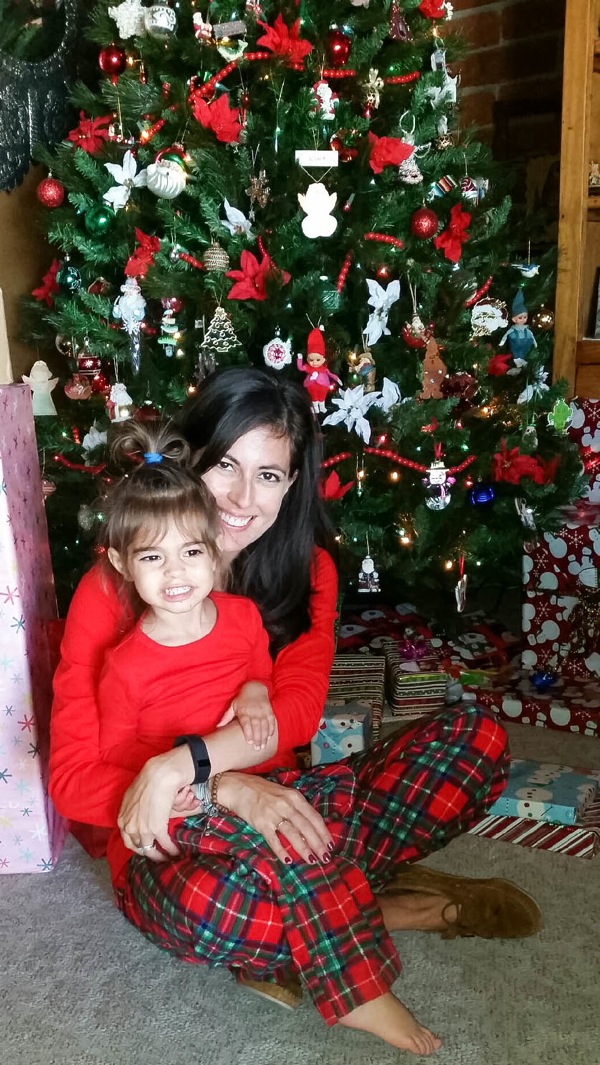 Hi! Hope you had a wonderful day yesterday. We had a beautiful Christmas here in the Tucson with the fam; it's been amazing to see everyone, eat a thousand tamales and Christmas cookies, enjoy warm hugs, listen to a combo of Livi's giggles intermixed with the Michael Buble Christmas soundtrack, and watch the puppies running around. Watching Liv open presents has been so much fun. She really seems to understand the magic of the season this year, and in addition to the Santa excitement, she's torn open her packages slowly and thoughtfully. For every one, she's gasped and said some variation of, "Oh my gosh, it's just what I ALWAYS WANTED!" "This is AMAZING!" or "These are my favorite things ever." 
If you're wondering what the glasses are about in the pics above, the cousins always have a theme for Christmas dinner. We'll show up to my dad's house in some sort of coordinated attire, and in the past, we've done things like mustaches, bibs before dinner, rocking tuxedo shirts, and Snuggies. This year, our theme was nerds. As a last-minute contribution, I picked up the glasses at the BX, popped the lenses out and added tape to the middle. Boom. Instant nerd power.
Christmas Eve, we enjoyed dinner at my dad's house with everyone, and I made the usual midnight cinnamon rolls while the Pilot and I wrapped gifts and watched A Christmas Story. Christmas morning was spent at the madre's for brunch and then back later for dinner. Being back here for Christmas certainly feels different this year (I can't help but miss our Tucson house, especially since Christmas morning was celebrated at our place), but I'm so thankful we were able to make the trip to see everyone. 
I'm off to take a barre class this morning, but wanted to stop by and say hello!
Some faves from around the web:
 20 food blog trends that need to die in 2015 (Not to be taken super seriously, and I'm guilty of a couple of these)
Most controversial fitness stories of 2014
How to stop caring about what other people think of your body
5 emotional stages of Pure Barre explained through GIFs
The most powerful way to respond to negative people
A surprisingly transformative New Years resolution
Hope you have a very happy Friday! See ya later today.
xoxo
Gina