Perfect way to spend a Sunday morning <3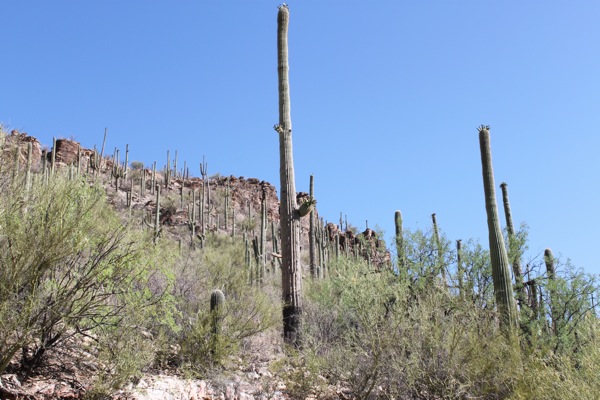 I woke up a little groggy and super sore from teaching yesterday, so the Pilot suggested Sabino Canyon, for the first time in my life, I felt kind of "meh" about it.
I quickly changed my mind.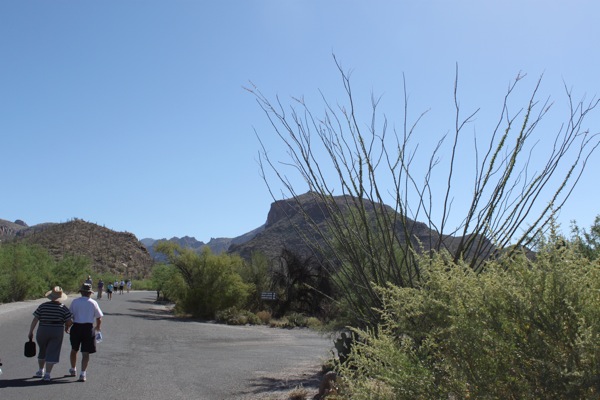 The weather was absolutely gorgeous and we ending up walking for about an hour. It felt good to shake my legs out, chat with the Pilot and listen to Livi making up a song in the stroller.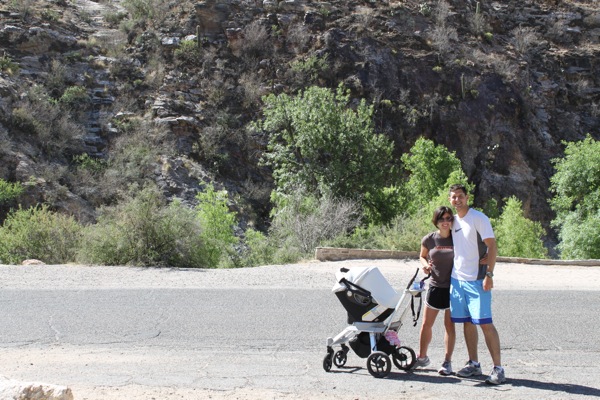 Even saw a little prairie dog, happily munching some nacho Doritos.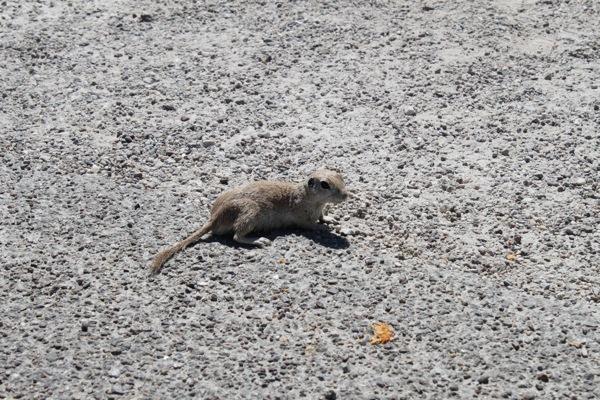 It might be a pancake morning, and then I'm going to make a boatload of sangria and some fruit tarts to take to a BBQ this afternoon.
Some of yesterday's pics and adventures:
Transferring my stuff from Pinkie to the Mac (which needs a name!)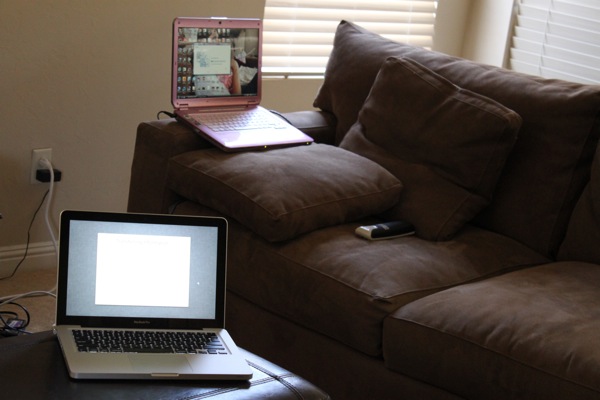 iCloud is brilliant. It's going to be magical to download a song on my phone and see it on the computer.
A few of you have asked how I like it so far after being a PC girl for my entire life. I needed something that wasn't on life support to upload my blog posts and Pinkie was permanently attached to the ethernet cord and had no memory left. Pinkie had a long life -3 years!- but it was time to move on. I was scared because with the phone debate, everyone said to get an iPhone instead of a new Blackberry -I've always been a Bberry fan- and I bit the bullet and still miss my Blackberry. Yes, the iPhone apps are cool, but I hate typing on it, I hate Autocorrect and I miss how easily I could respond to emails on the Bberry. As far as the computer goes, I love it. I thought there would be a huge learning curve, but it's surprisingly intuitive so far, and MarsEdit is very similar to Live Writer for blogging. For now, I really like it and I'm excited to see how I can edit workout videos and files with the different software.
#smoothieaday from Jamba Juice: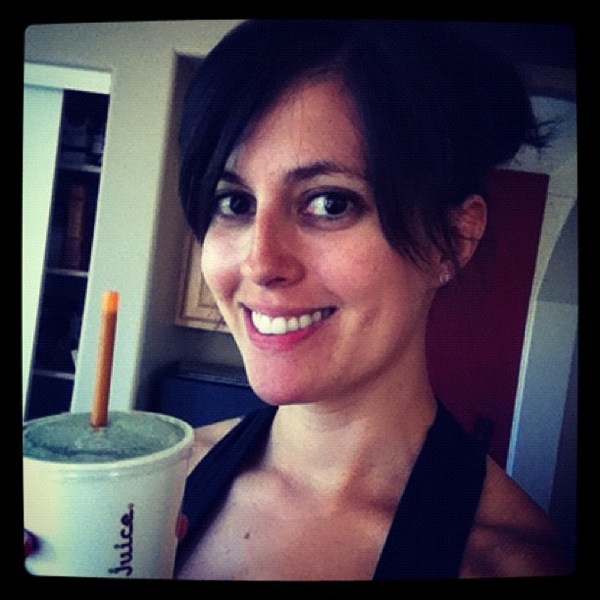 Meg brought it over when I got off work yesterday: apples n' greens.
It was even better than the carrot one I tried a couple of weeks ago! Not too sweet and I love that they add spirulina to it. The Pilot busted me yesterday and said, "whatever happened to smoothie a day??"
"I've been drinking a smoothie a day! Want me to make you one?"
"You haven't posted smoothies at all lately."
Oops. Hi, slacker.
I made some guacamole to go with Mary's Crackers when Kyle and Meg came over last night to watch the Celtics game: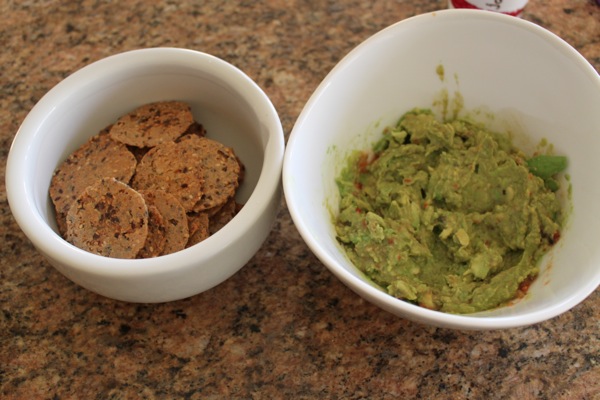 They ordered pizza, salad and wings,
and the Pilot stayed here with them to watch the game while I put Liv to bed and met up with the girls at Guadalajara Grill.
Hope everyone is enjoying their weekend so far!
xoxo,
Gina
Something to talk about: Do you have a designated "rest day" each week, or does it change? Sunday is pretty much always a rest day over here, or I'll just take a yoga class or go for a walk. Speaking of, we have a little Bell over here who needs to get the crazies out. Even though she chases lizards every day, she's happier when she gets a walk through the neighborhood.