Hi friends! How's the day going? I hope you're having a great one so far. I'm off to take Livi to her first orthodontist appointment (what?) and meeting with a business partner later today. I'm hoping to catch an Orangetheory class in between editing the podcast episode for tomorrrow. I'd love to hear what you're up to!
Today, I thought I'd share some pics and adventures from lately because it's been a non-stop party over here.
This weekend was Kyle's birthday! We went over to Kyle and Meg's house for bean burritos and Mexican donuts. They set up a jumping castle for the kiddos, so the cousins and friends ran around and had the best time, while the adults all hung out and chatted. It's funny because I feel like as we get older, birthday parties become so much more wonderful and low-key. Family time and good food is all ya really need.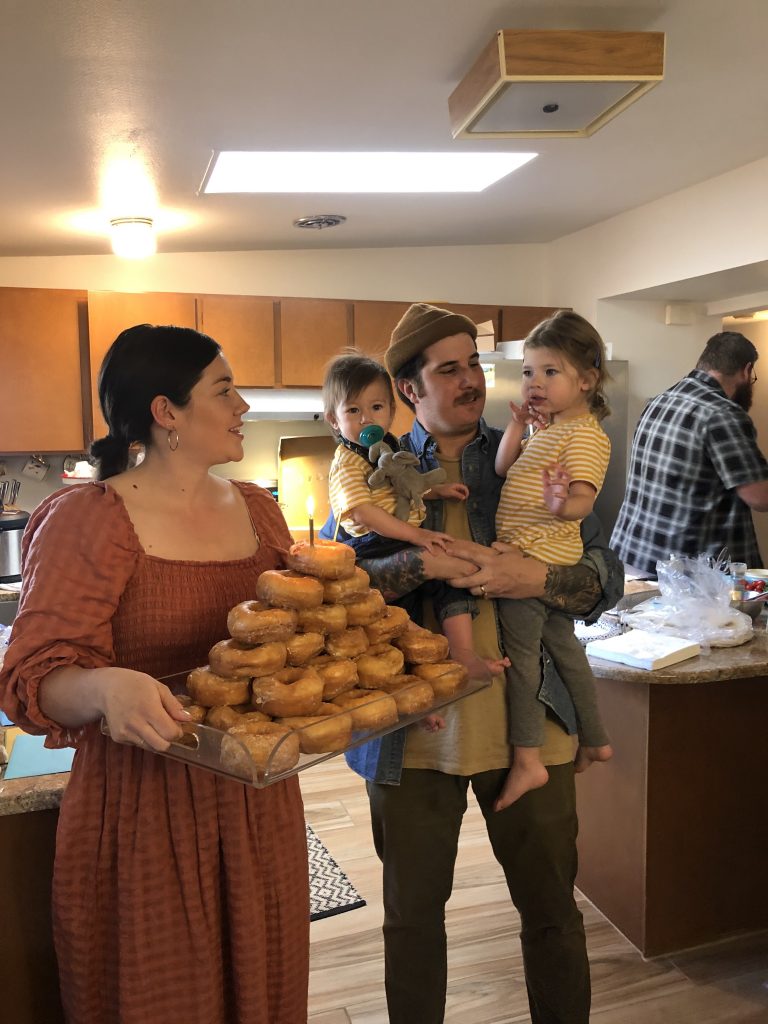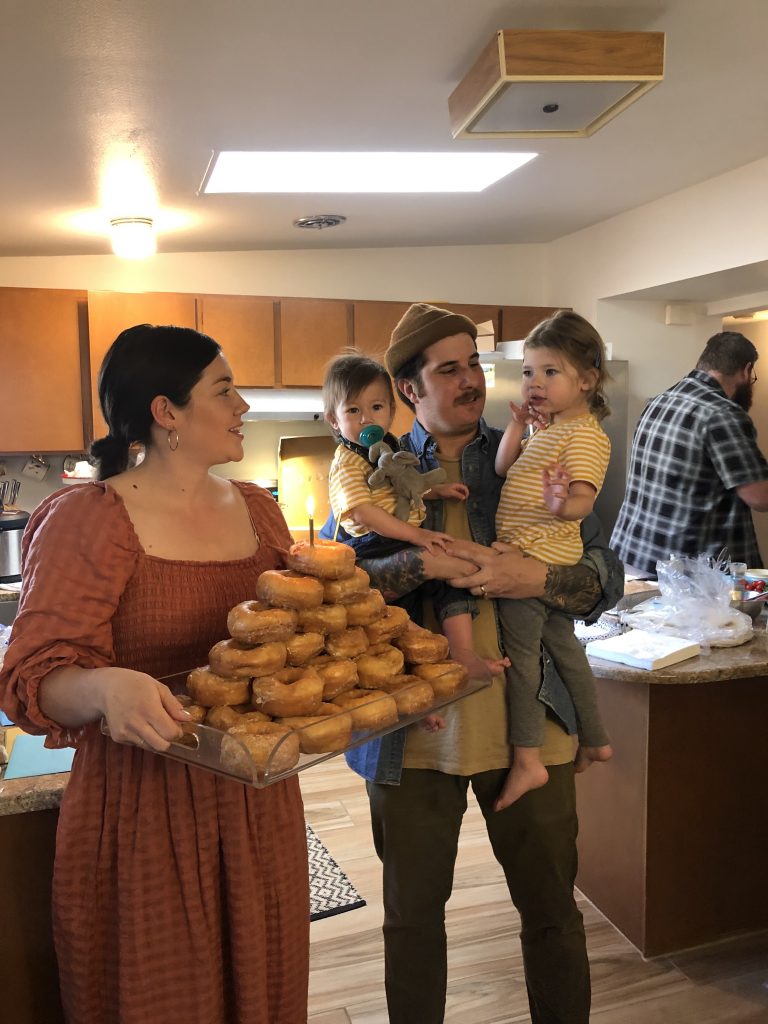 After Kyle's party, we met our babysitter at home and the Pilot and I took off to see La Bohéme at Arizona opera.
First time wearing this Everlane dress (on sale right now):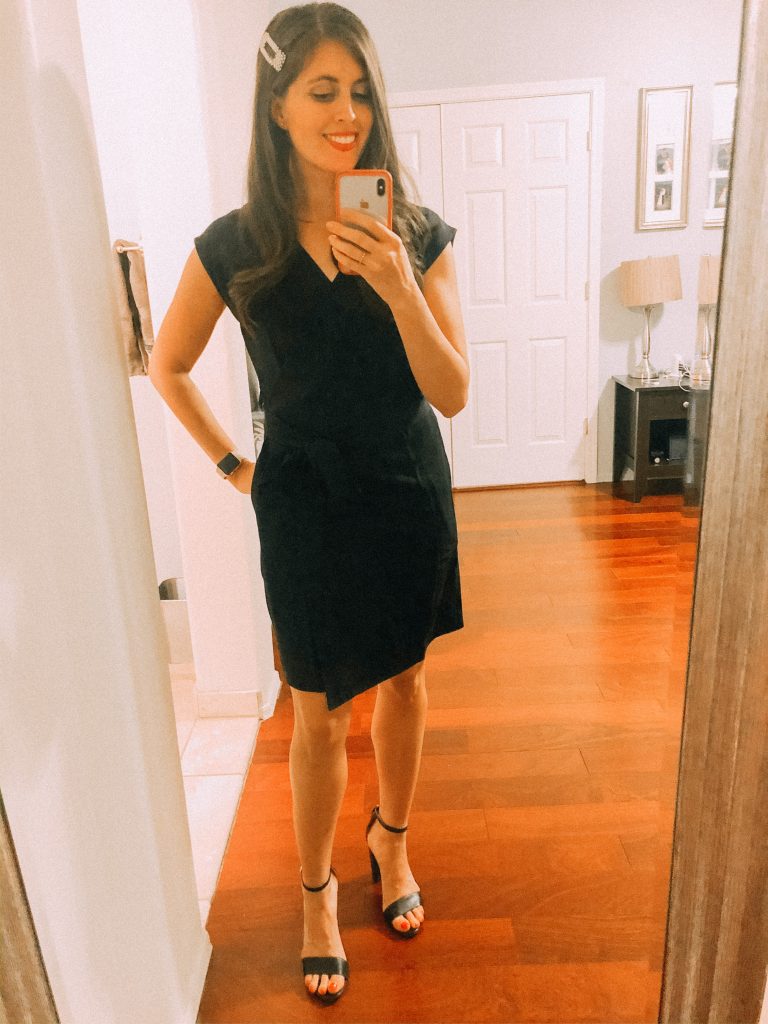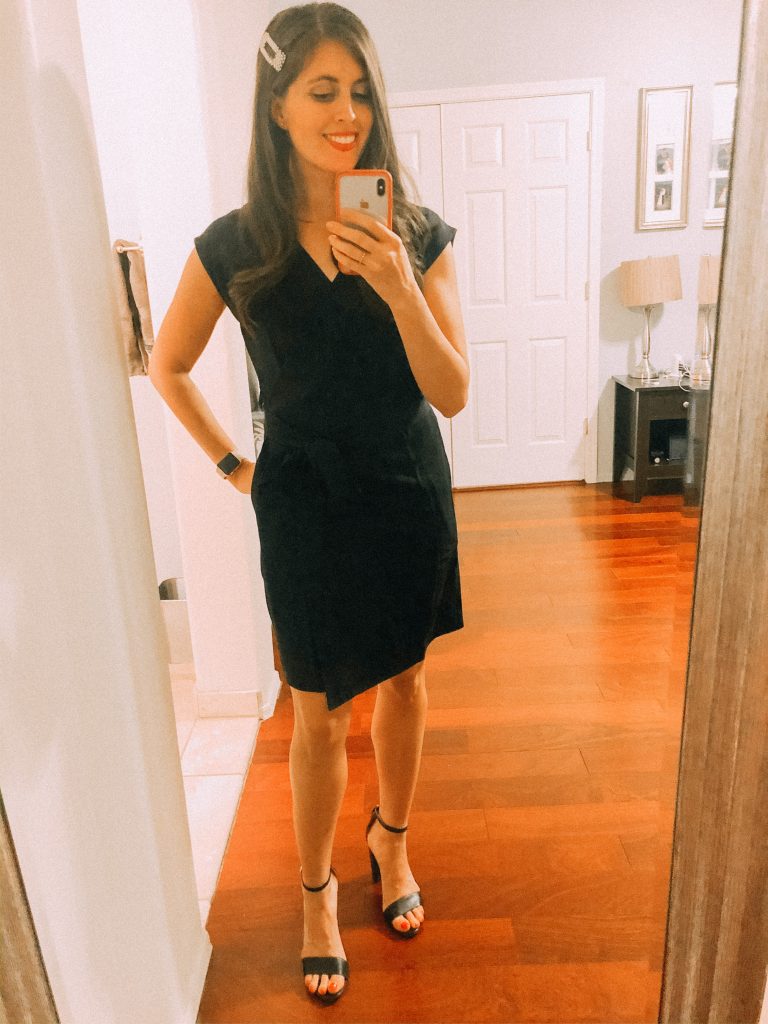 (the fabric is a dream come true. Shoes are here!)
I was familiar with a couple of songs from La Bohéme but had never seen it live.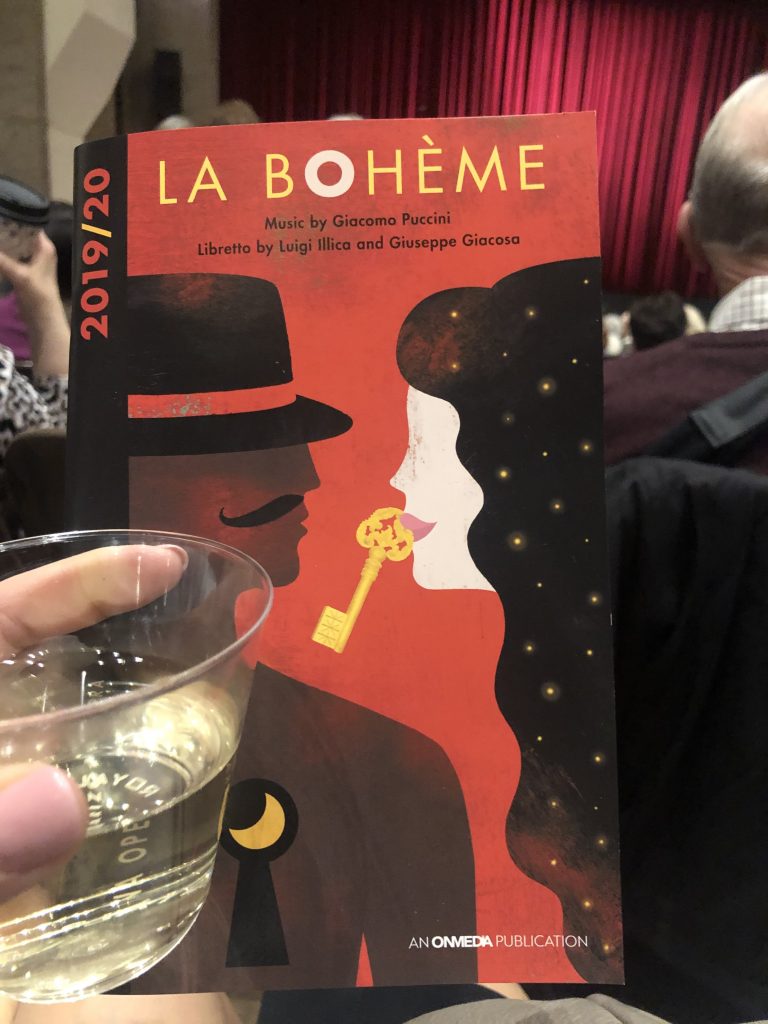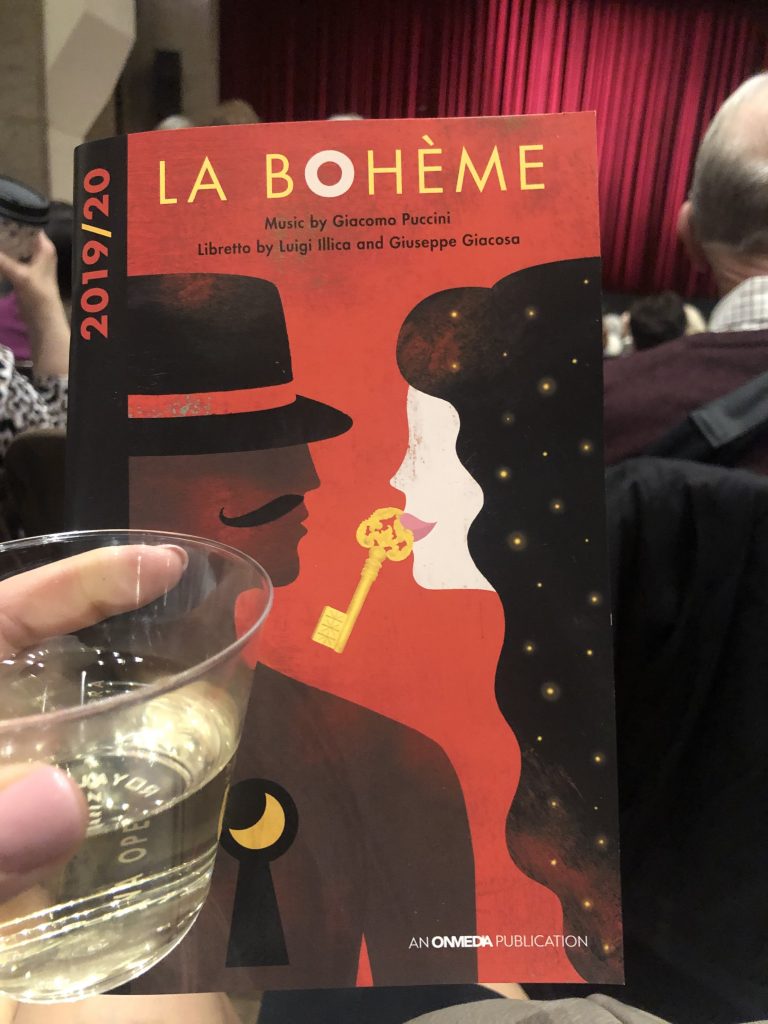 It's funny because after about 10 minutes, when Mimi comes over for Rodolfo to light her candle and loses her key, I was like "WAIT. This is so much like Rent!" Turns out that Rent was crafted to be a more modern day La Bohéme. I'm a giant nerd and had no clue. Anyway, it was breathtaking. The performances were incredible and we had a great time.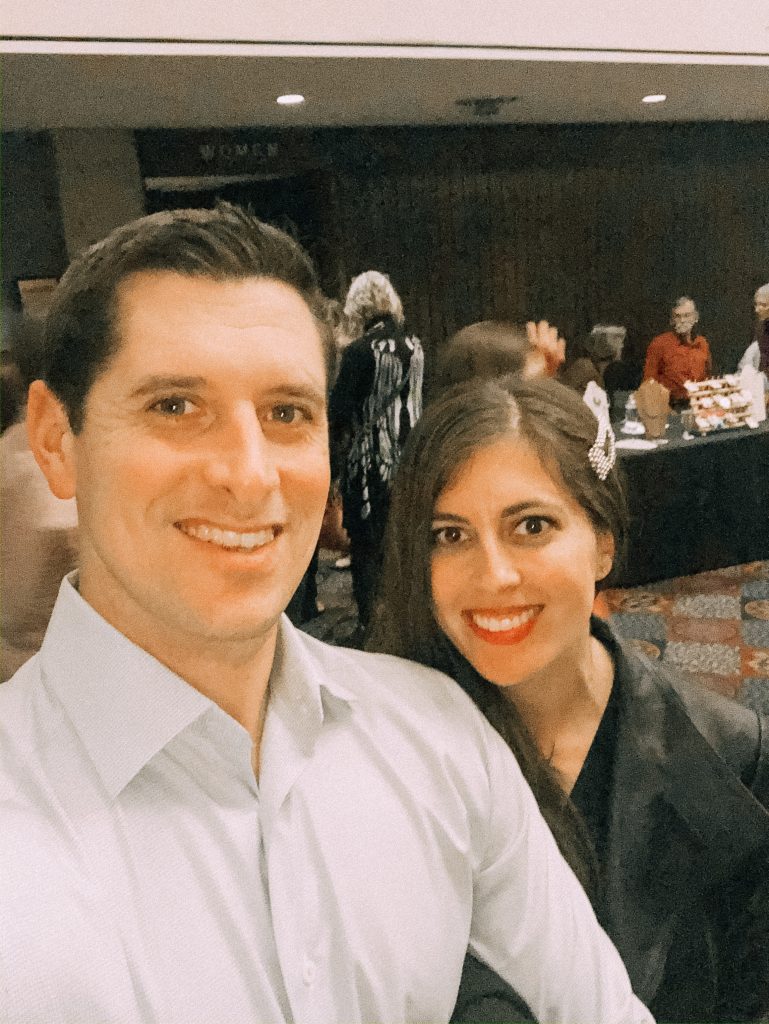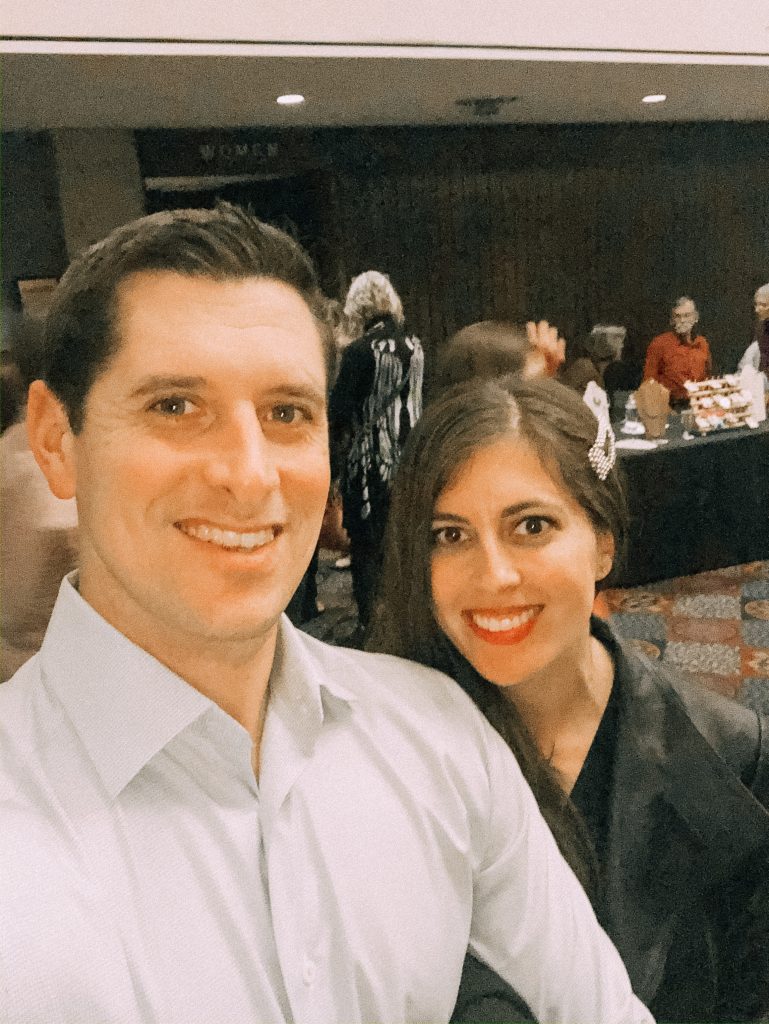 I like date nights with this guy 🙂
Sunday morning, I took the sweatiest hot yoga class and later that afternoon, the fam came over for Super Bowl fun. We made Frito chili pies, which is kind of an inside joke.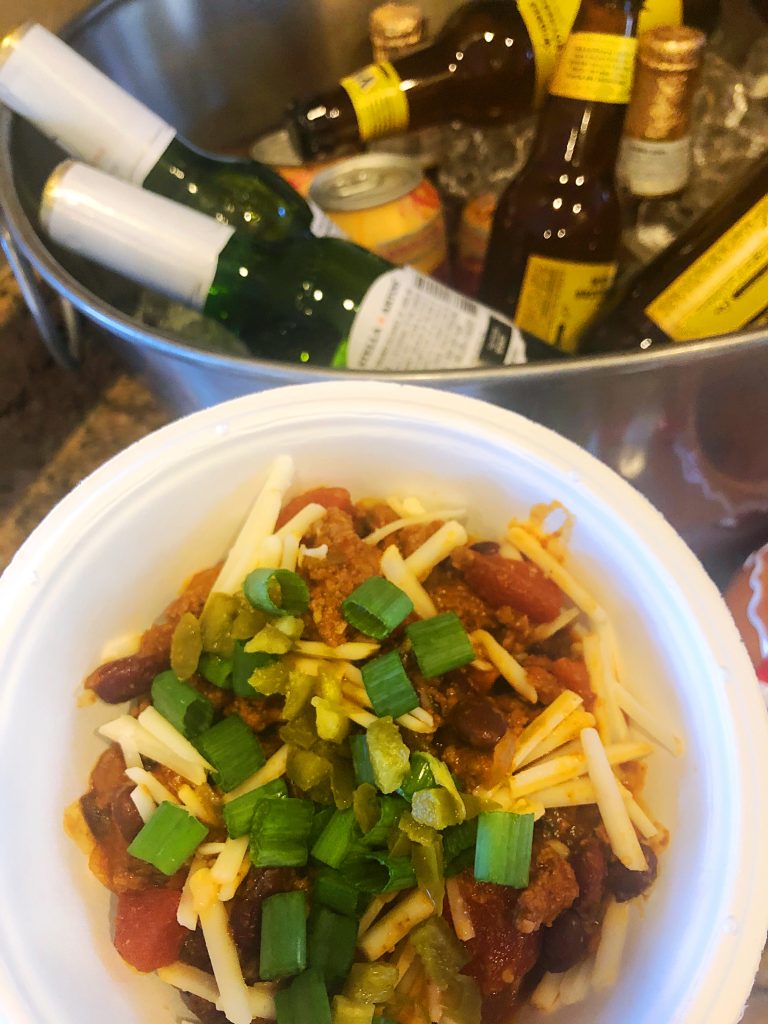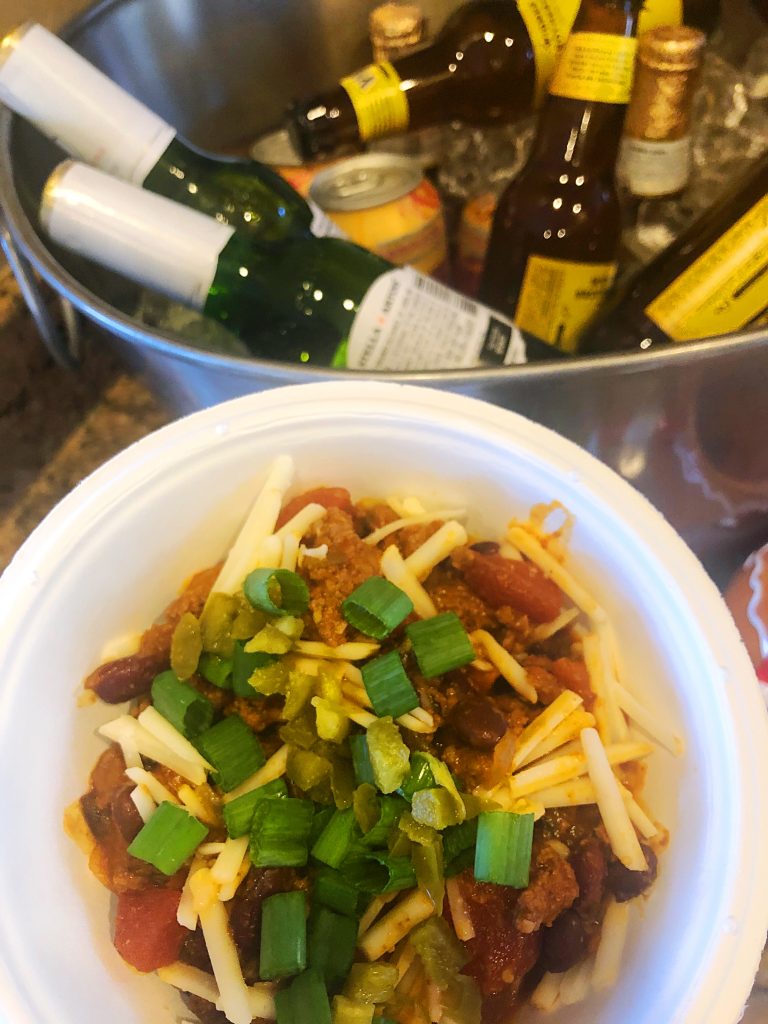 (I'd try to explain why it's hilarious, but inside jokes are never funny when you spell them out.)
Basically it's Fritos with chili on top, and then toppings like cheese, green onion, sour cream, avocado, whatever you like. In high school, we'd call these Traveling Tacos. You'd get a bag of Fritos, they'd pour chili and nacho cheese on top, and hand you a fork.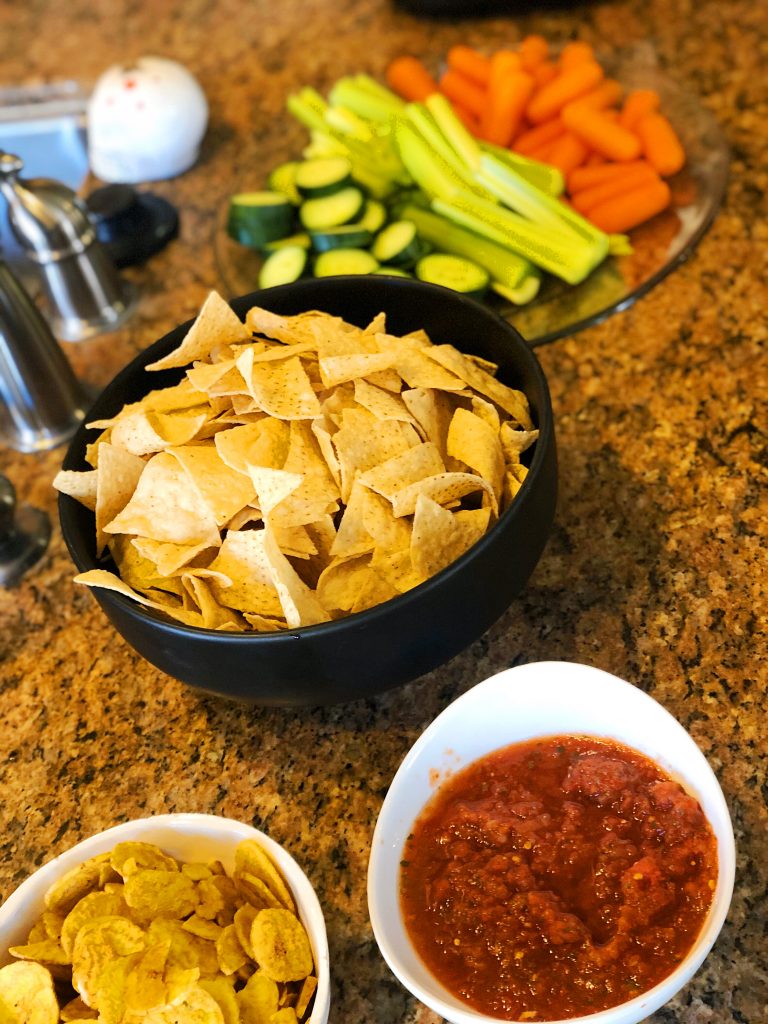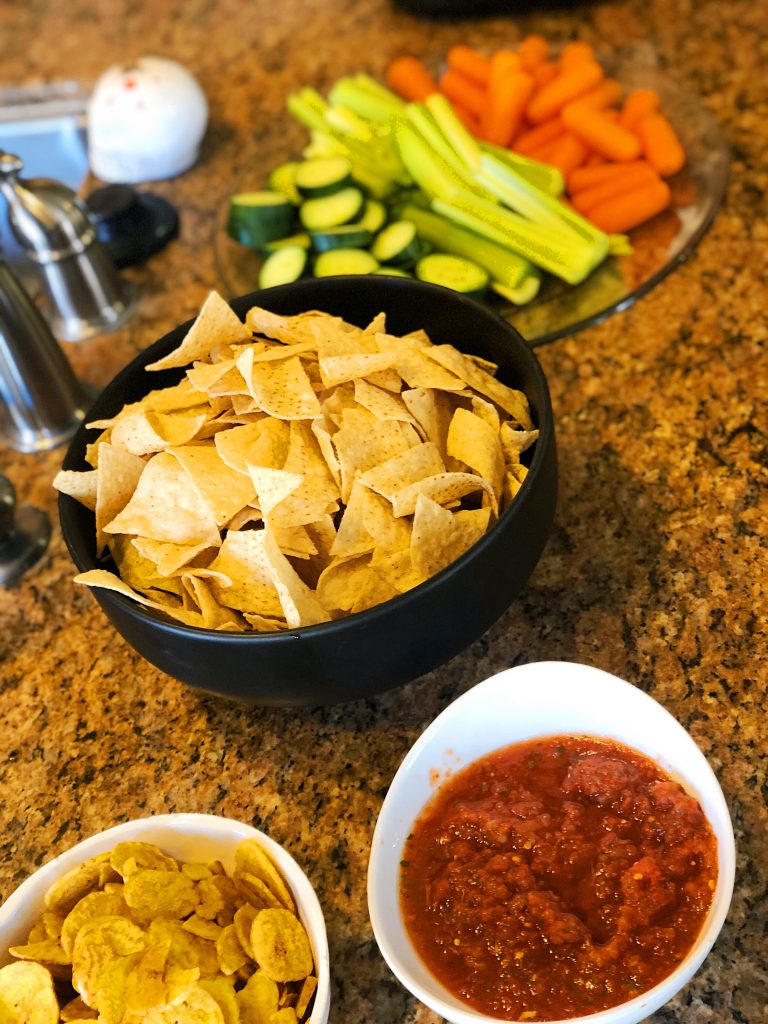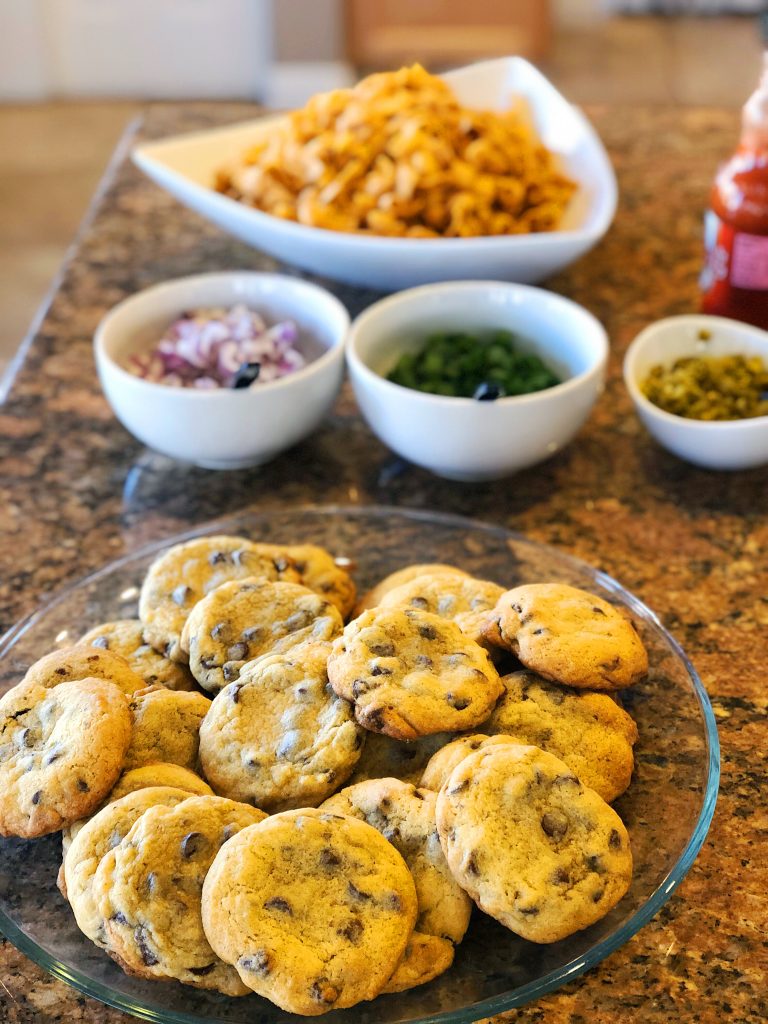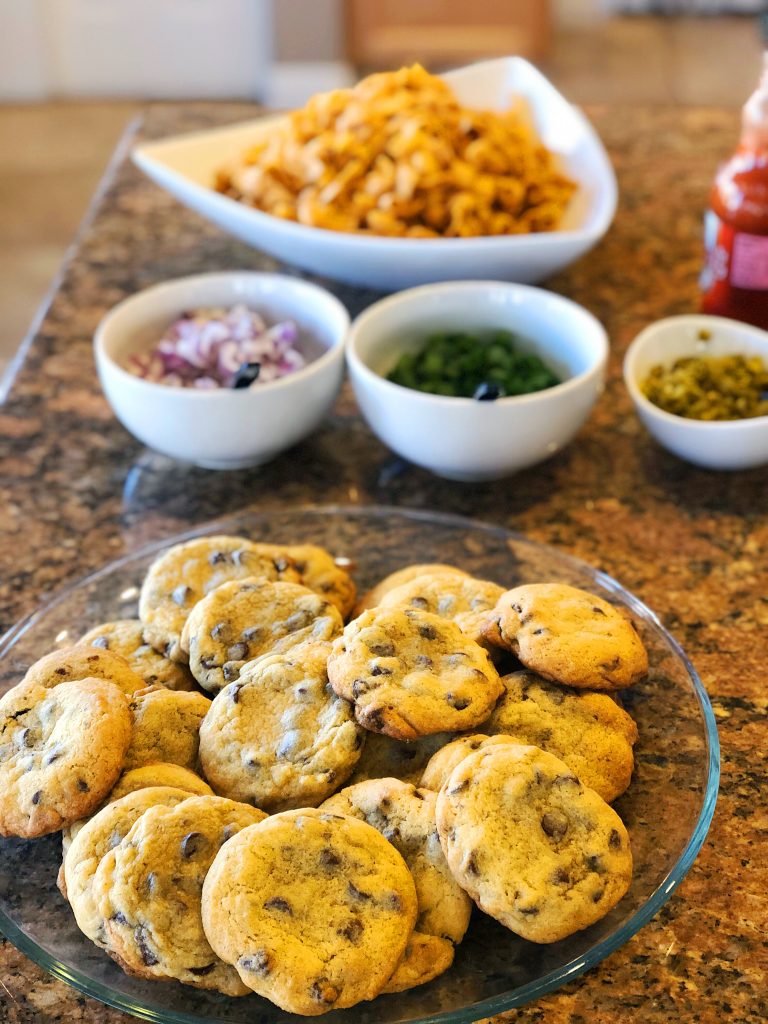 I made a giant batch of chili – wish I would have measured everything but it came out AMAZING – and we had all of the toppings ready to go. We also set up our 3-bowl slow cooker with buffalo chicken dip (recipe coming soon!), spinach and artichoke dip, and Rotel. Lots of chips and veggies for dipping, and the best chocolate chip cookies. Mom brought over shredded meat and tortillas, and Kyle brought over salsa and rice. It was a feast!
The Frito chili pies ended up being huge hit. Liv misunderstood the title and when she asked for seconds, she requested more "Frida Kahlo… salad." 😉
We LOVED the halftime show – say what you will but I think J. Lo and Shakira SLAYED – and called it a night.
Last night, I taught bootcamp and went to my first official choir rehearsal.
Here's shortened version of what we did for bootcamp: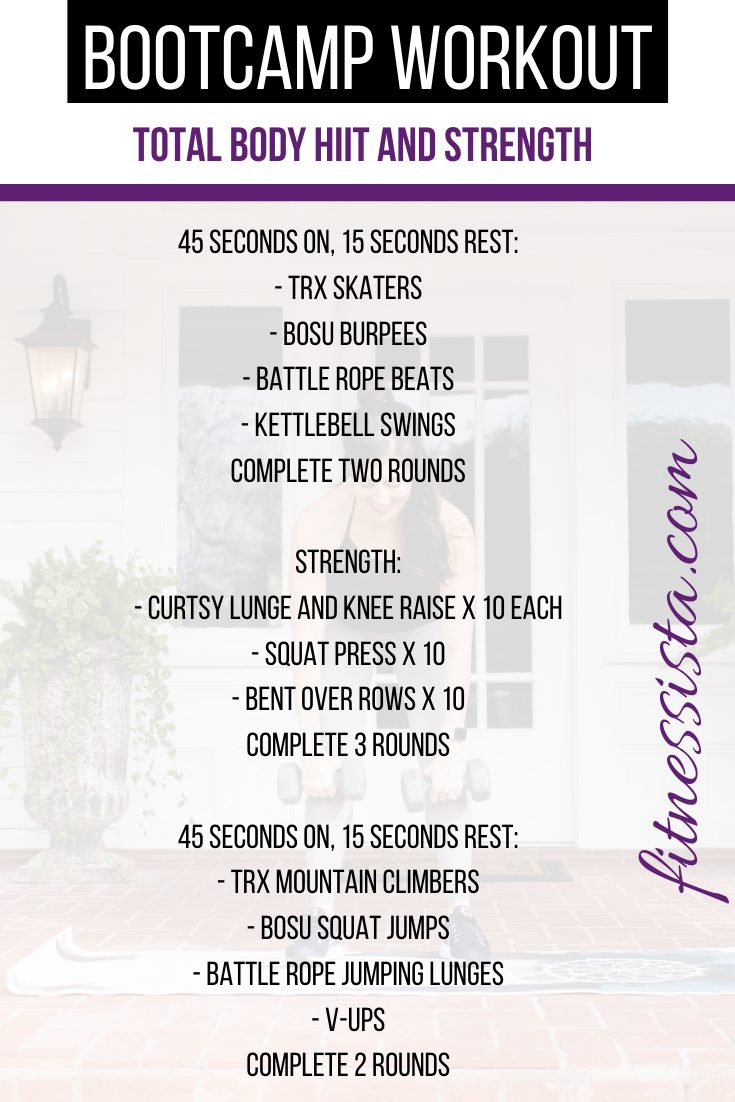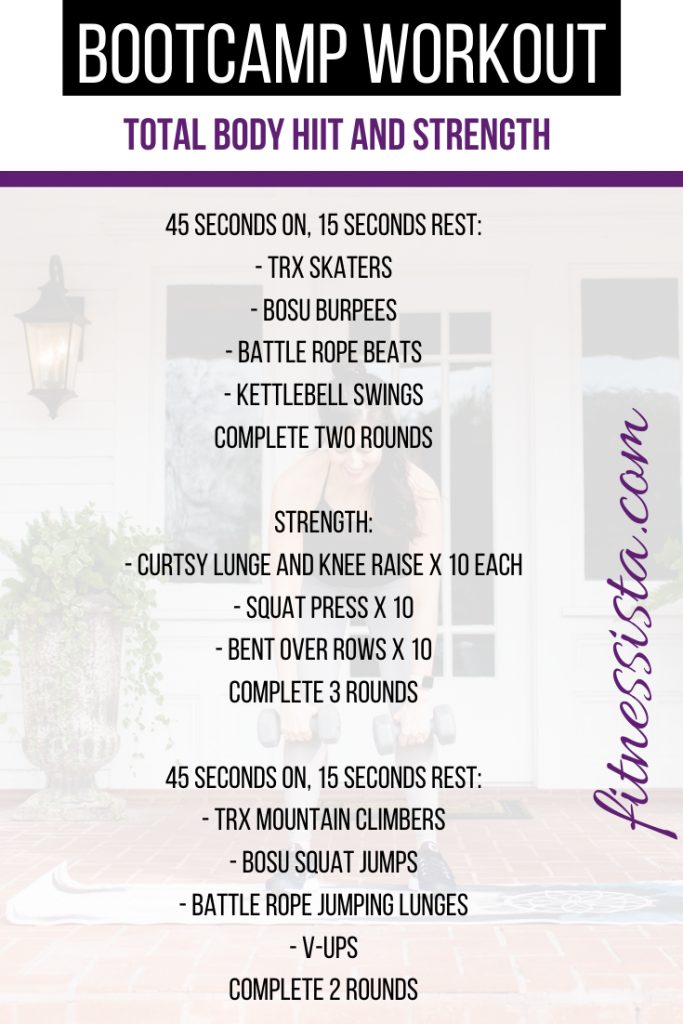 As far as choir goes, my first rehearsal was so challenging and so, so enjoyable. It feels really good to use my brain in a different way. We're doing Mahler's 2nd (which, according to the Pilot is in "the key of super sad") and the finale is haunting, magnificent, and unlike anything I've worked on previously. (I've sang in German quite a few times, but the tempo changes and dynamics of this one are on another planet.) I'm really looking forward to seeing it come together.
I hope you have a beautiful morning and I'll see ya tomorrow with a new podcast episode!
xoxo
Gina