Hi friends! Happy Friday! I think it's Friday? The week has been a bit of a blur. I've really enjoyed planning fun activities for the girls, but this week, I felt like I was moving in slow motion and just avoided anything that seemed like it would be a huge energy zap. We took a lot of walks outside and the girls played with the unicorn sprinkler in between doing the distance learning thing. It felt like more a survival week than anything and it's ok to have those here and there.
A little bit of sunshine on our walk: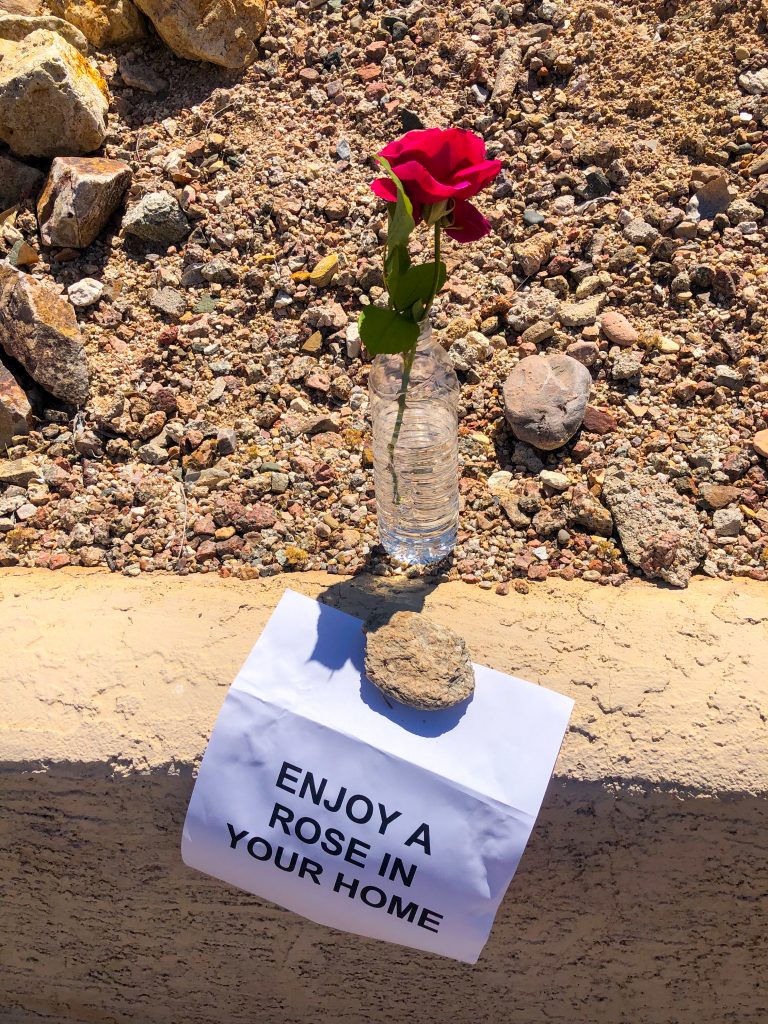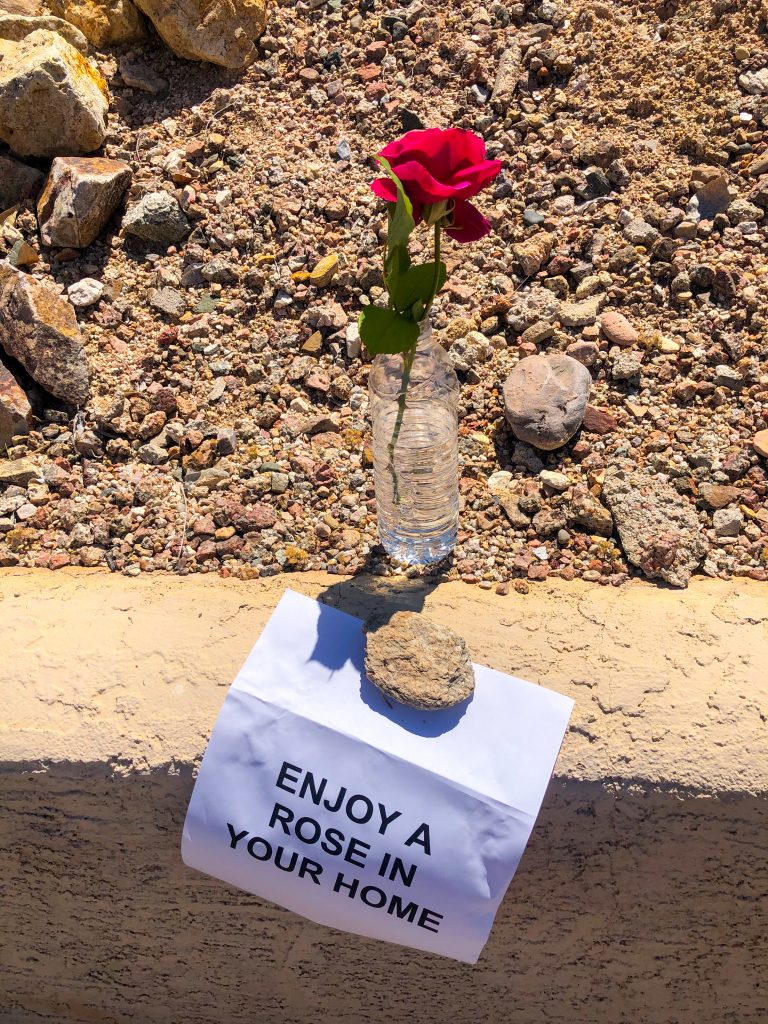 (The entire wall was lined with roses in water bottles! She girls really wanted to take one home and since there were so many, we decided to go for it. It's made me smile every time I see the rose on our counter. It smells gorgeous, too!)
It's time for the weekly Friday Faves party! I can't start this partying without thanking my web wizard, Cody, for the refresh he did on the blog! I have a new logo and he changed up some of the navigation to make it easier to find things around here. I hope you guys like the revamp!
Read, watch, listen:
New episode of Some Good News! 
The Hamilton cast celebrating the 40th anniversary of A Chorus Line. (It's now the 45th anniversary!)
The Saved By The Bell reboot trailer is heeeeeere. It looks super cheesy and I'm so here for it.
New episode on the podcast here! Chatting with my friend Ali about how to deal with anxiety during this stressful time.
I just now realized that I can listen to audiobooks on one headphone when we go for walks! This past week, I started listening to this one on Audible and am sucked in. I highly recommend the audio version so you can hear Jessica's voice. I've always been a fan, but am even more after listening to this. She's so real, honest, and it's like listening to a chat with a good friend.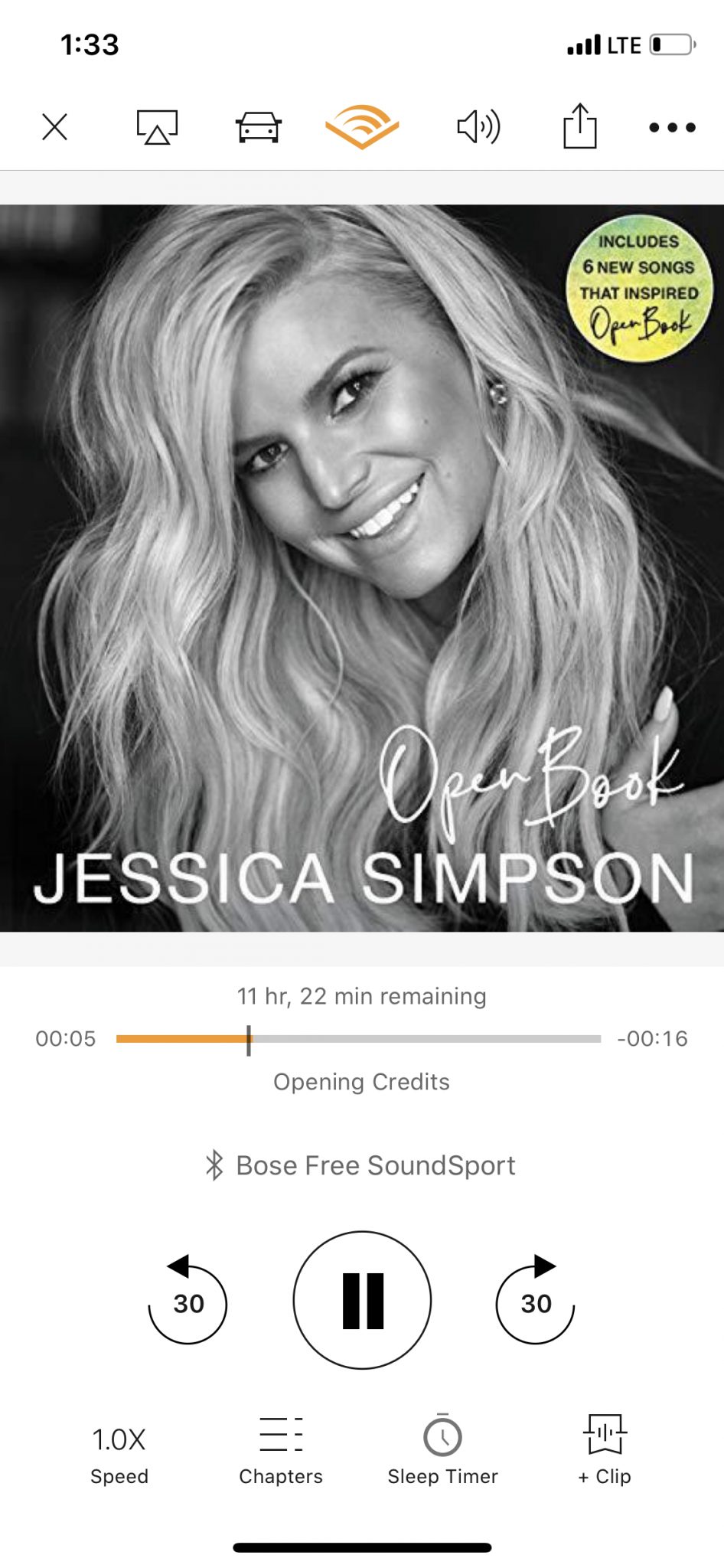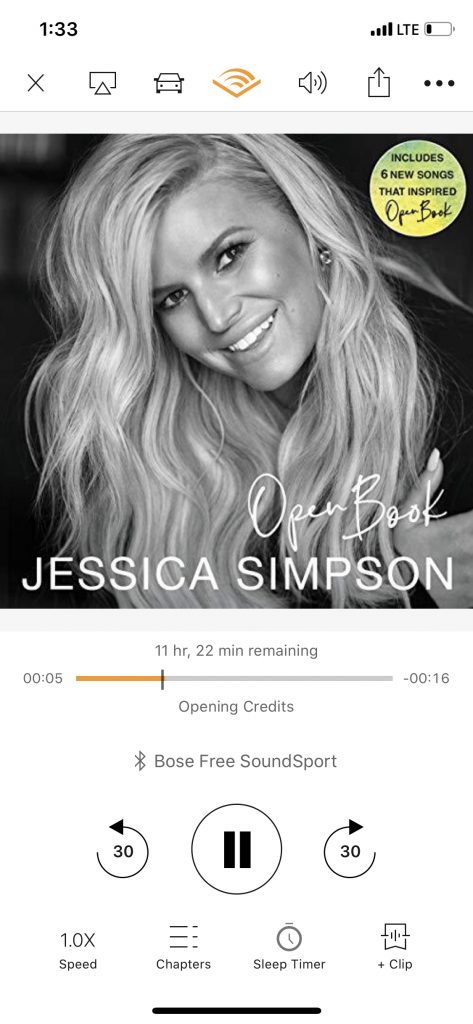 Fashion + beauty:
Welp, my hair is a wild lion mane, I haven't worn much makeup at all, and I rotate between lululemon shorts, these t-shirts, and my APL sneakers. I've been starting the day in workout clothes so that I can get in a sweat sometime while the girls are entertained in the afternoon, and then possibly shower and put on non-athletic clothes from there. I ordered some new shorts and tops from lulu since I've been living in them lately; pretty pumped for them to get here. 🙂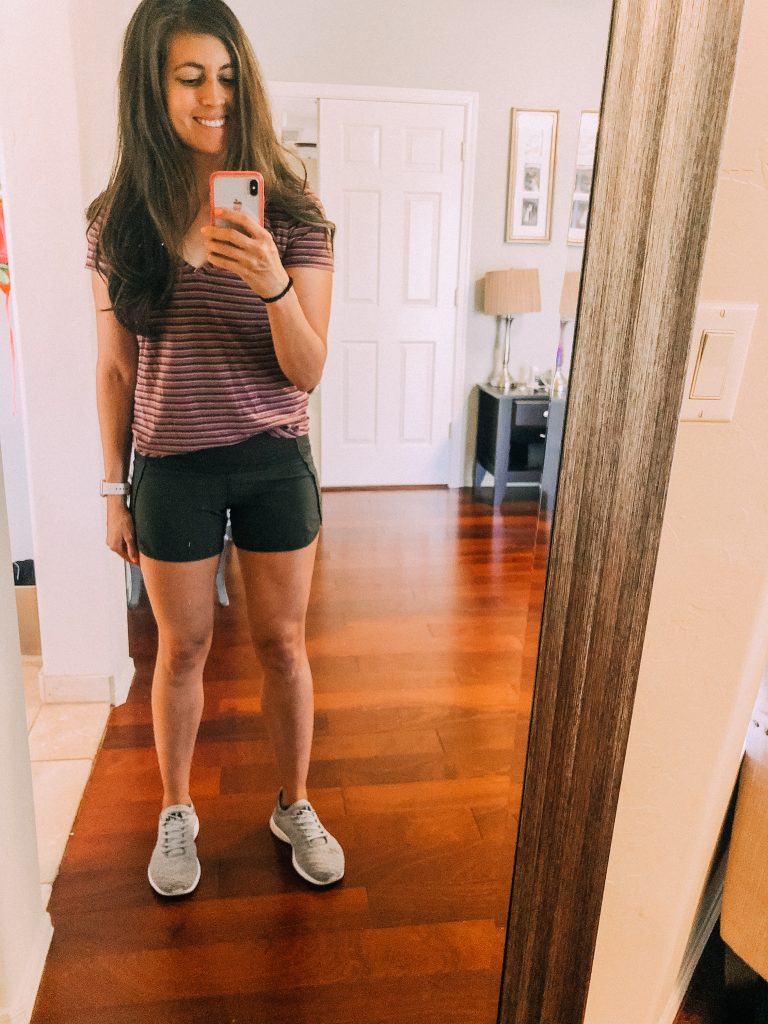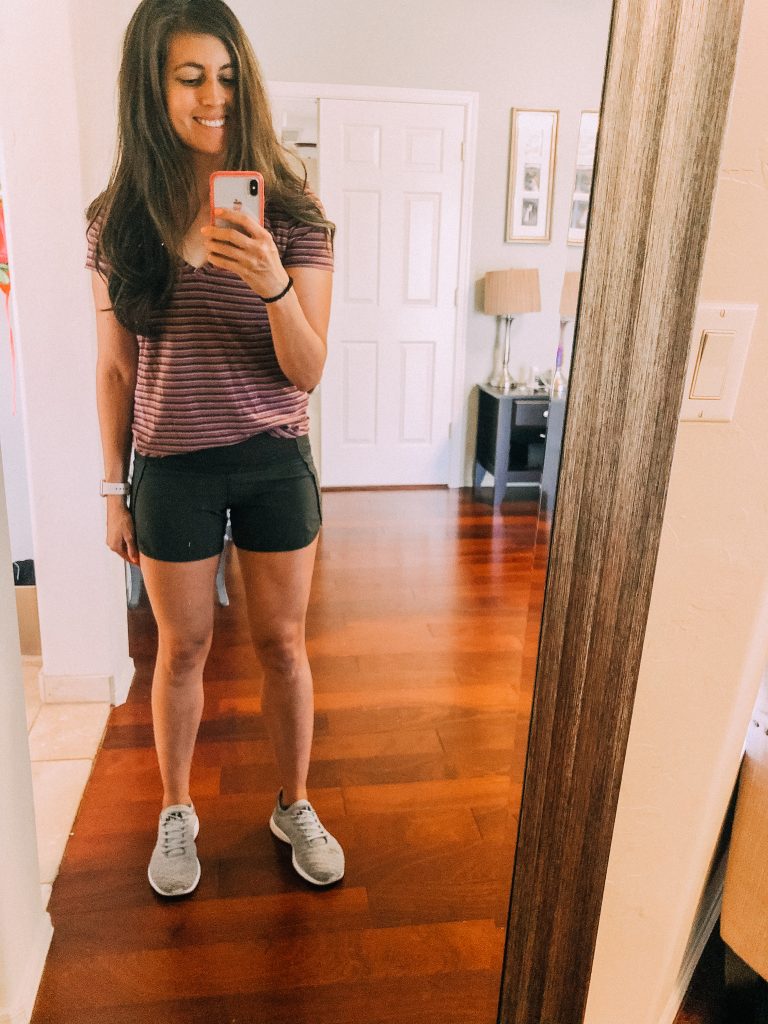 I couldn't find my favorite floral toner anywhere online and decided to give this one a try. It's AWESOME. It tingles a little but hasn't irritated my skin at all. I use it maybe twice a week. I also like that it smells like kombucha (<— you know you're a hippie when you like your toner to smell like fermented tea lol.)
Fitness + good eats:
Daily Harvest flatbreads. You guys know I LOVE Daily Harvest for quick and healthy lunches and breakfasts. I've been so happy they've continued to ship during this time because it's been an easy way to stock up our freezer with delicious staples. The girls are obsessed with the chocolate avocado smoothies and my faves are the smoothies (chocolate blueberry is my #1), overnight oats, chia puddings, soups and bowls. I was so pumped when I found out they were doing flatbreads! These are veggie-based gluten-free flatbreads using whole ingredients. You just pop them in the oven and a whole flatbread makes a great meal, or I'd have half of one as a side.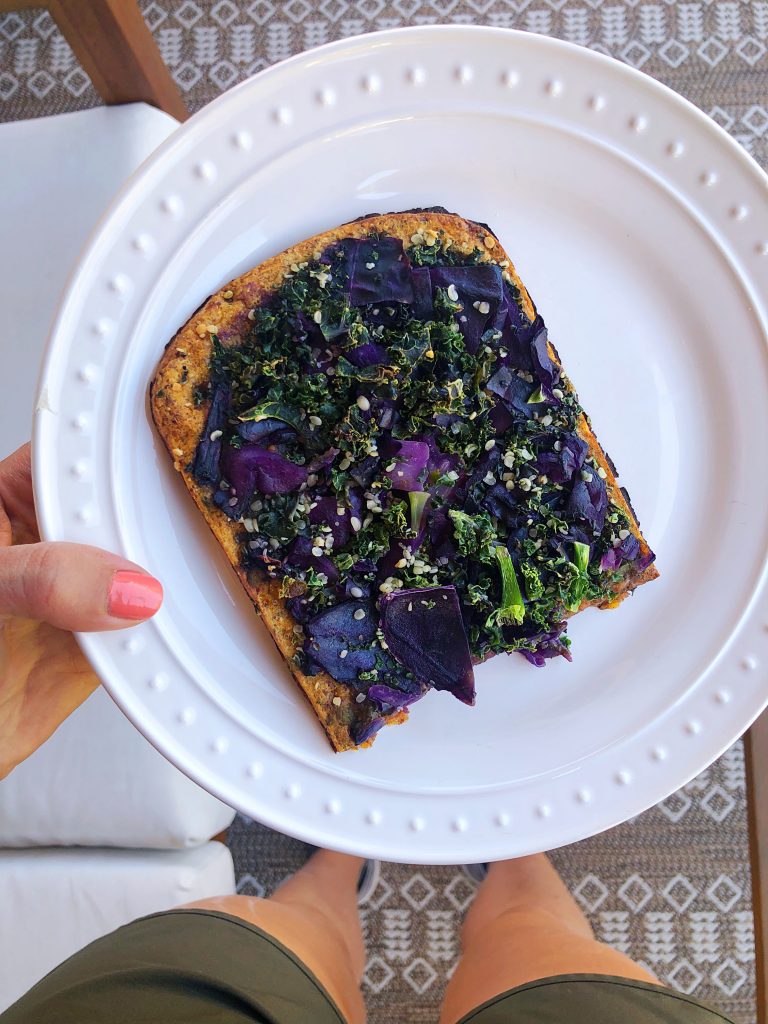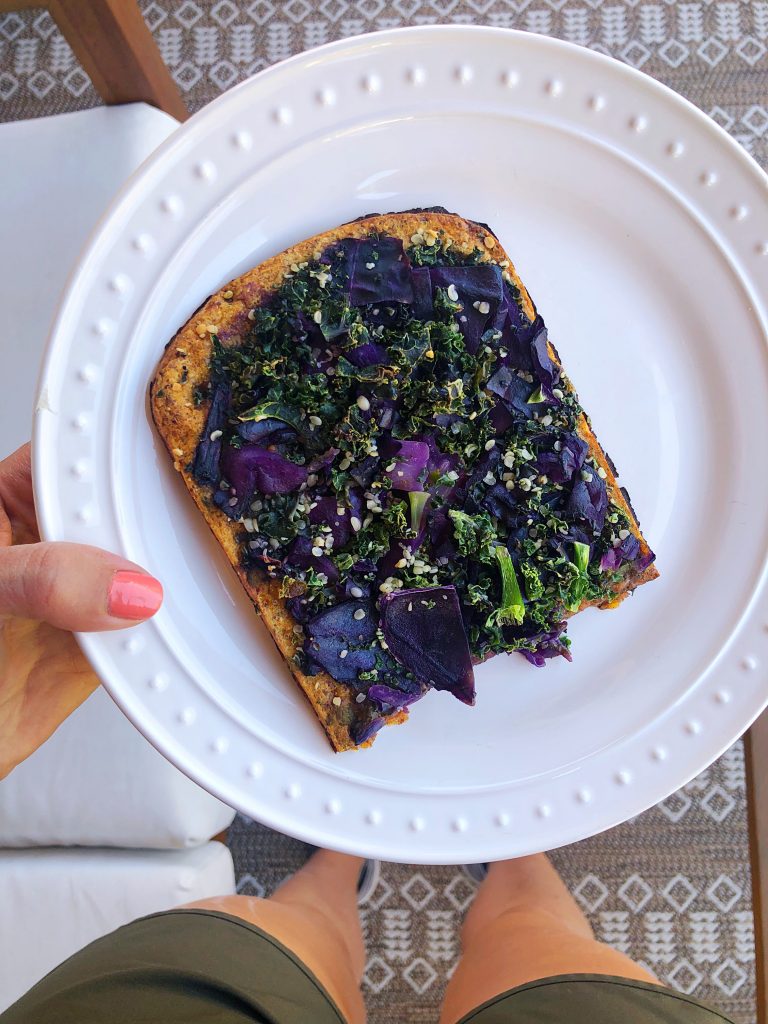 The sweet potato one was amaaaazing (crisp on the outside and soft without being chewy on the inside) and I enjoyed it with a bowl of leftover BBQ pulled chicken.
The girls ate the other half and went crazy for it. I can't wait to try the other flavors! If you want to give Daily Harvest a whirl, check it out through this link and use the code FITNESSISTA for $25 off your first delivery.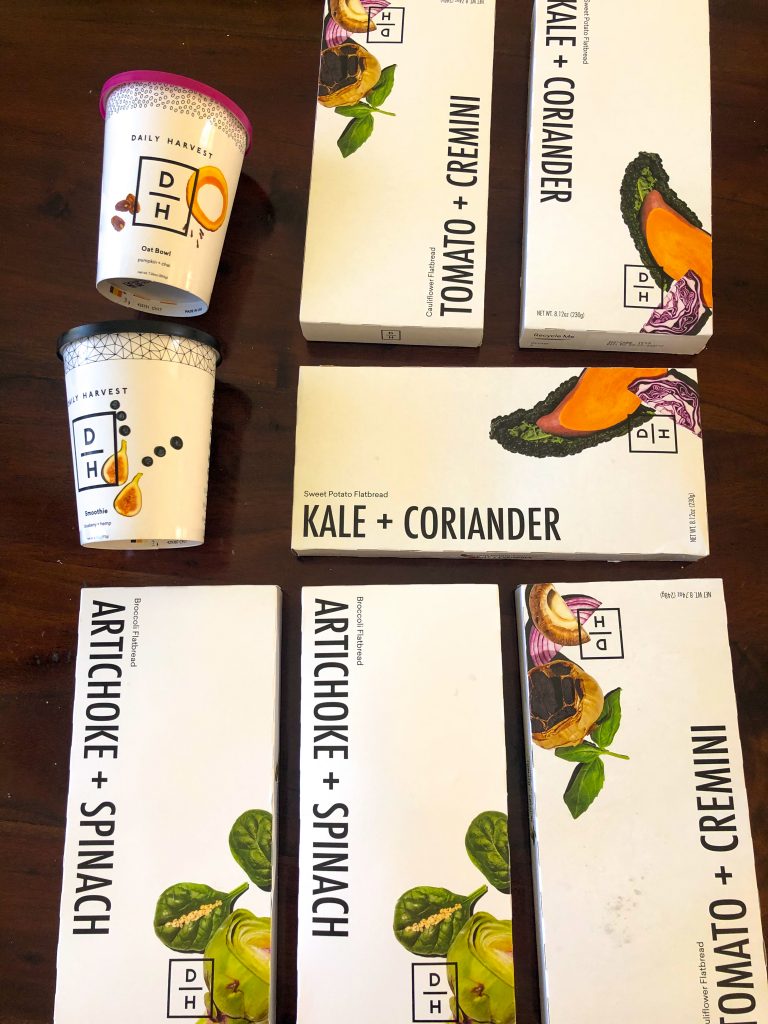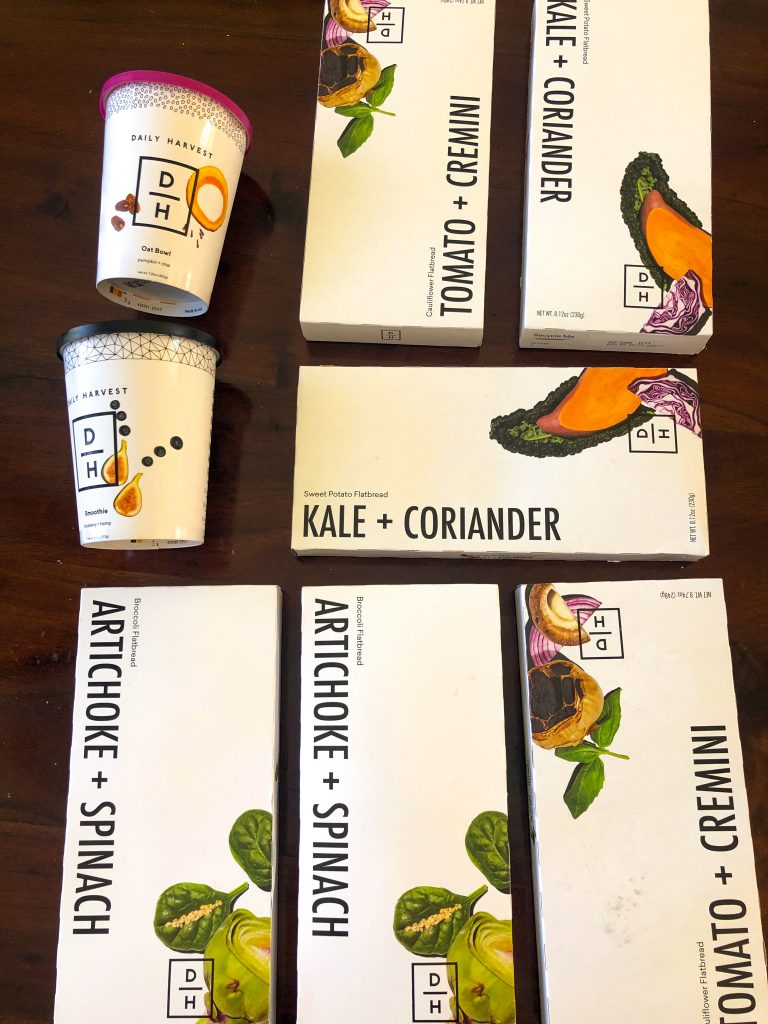 Brought back chia protein overnight oats this week. This was 1/2 cup oats, 1/2 scoops Truvani protein powder, 1 tablespoon chia seeds, cinnamon, 1 teaspoon maca, and about a cup of almond milk. It set in the fridge overnight and in the am, I added berries and a tablespoon of Nuttzo. SO easy and satisfying.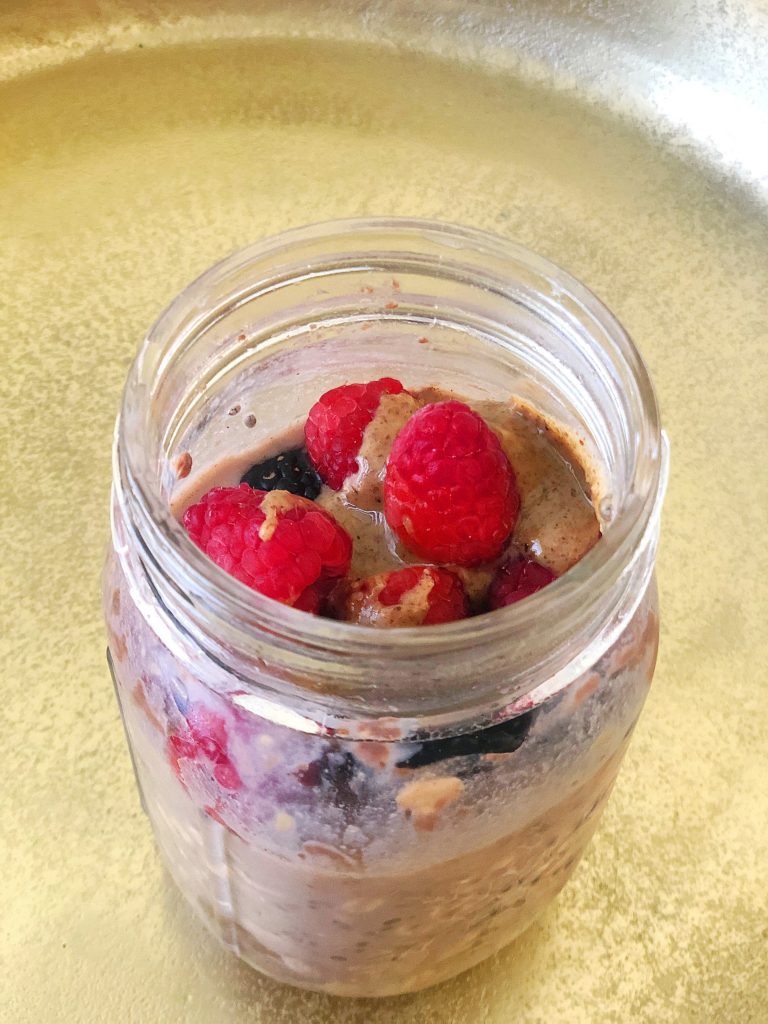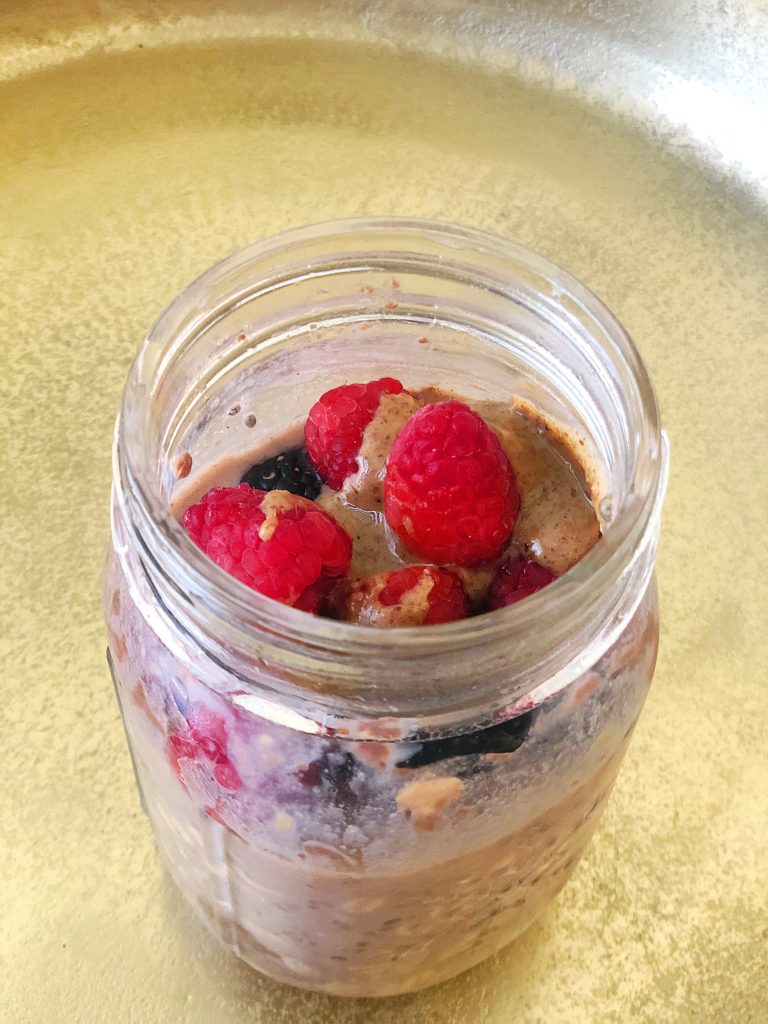 Reasons why you shouldn't overdo it on the intense exercise right now.
Barre Bootcamp! We're doing another round of Barre Bootcamp starting a week from Monday. If you'd like to get the email for first dibs (plus a special lil extra something I'm doing), make sure you're signed up for my newsletter here. I'm excited to go through these workouts with you!! They're a great way to shake things up and some of my favorite videos that I've ever created.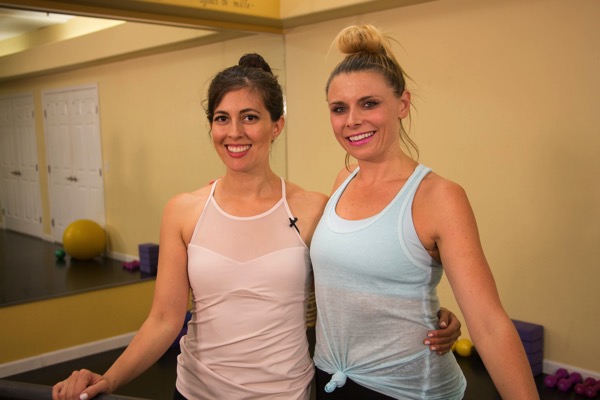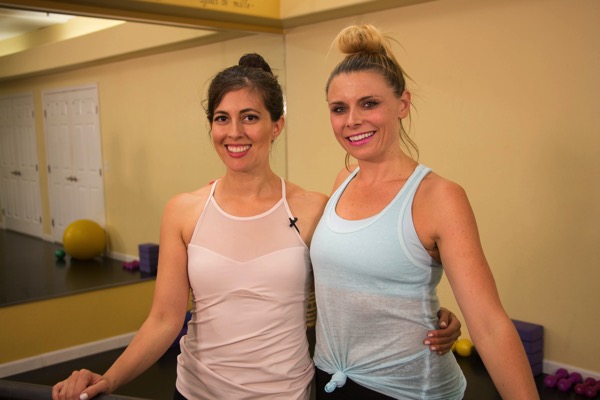 (I miss making videos with Katie, too!)
I'll have all of the info up on the blog early next week if you'd like to join in!
Happy Friday. Sending you a big hug and thank you for stopping by the blog today.
xoxo
Gina