Hi friends! Happy Friday! Sorry for disappearing on ya yesterday. It was one of those days where I had nothing to blog about, and my brain was in a fog because Liv has been waking up quite a bit during the night. When one child sleeps, the other doesn't. Is this how the rest of childhood works? Please don't say yes haha.
What's going on this weekend? Anything fun happening? I'm teaching barre and Zumba, and excited to catch up with a friend that's in town. ALSO, PBB launches next week! I'll be getting things together behind the scenes and am so excited for it.
In standard Friday fashion, here are some faves from the week and around the web. I always love to hear what you're enjoying, too, so please shout it out in the comments section if you would like.
Shopbop sale is heeeeeeeere. I always look forward to their spring sale, and will use it as an opportunity to stock up on a cute dresses for the spring/summer. Here are some of the ones I'm loving from this sale:
This printed dress (though I wonder if it's super short in real life?)
This comfy tee option with a pocket
and this ombre wash.
Beaching with Bella boo.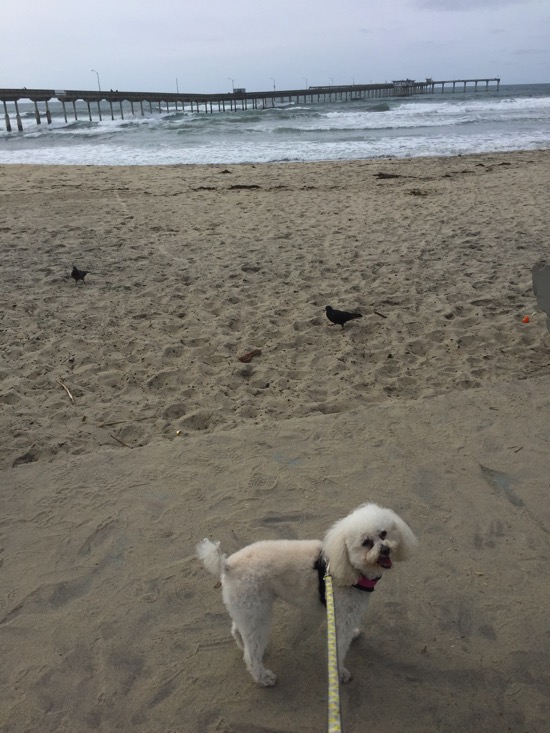 (Caro is scared of sand and waves, so she usually chills at home when we go to the beach.)
The new Snapchat effects.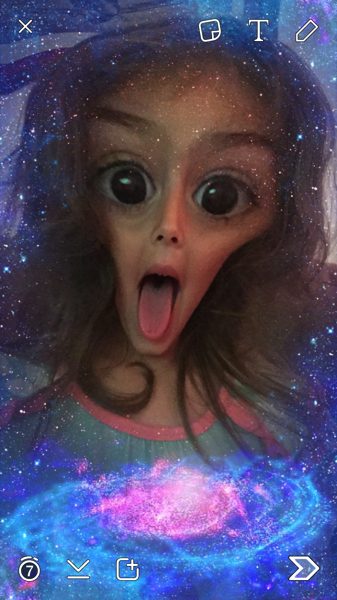 It's not selfish to make time for sleep, exercise, and reducing stress. <3
This is silly, but I think Damn, Daniel is hilarious.
Tender Greens takeout.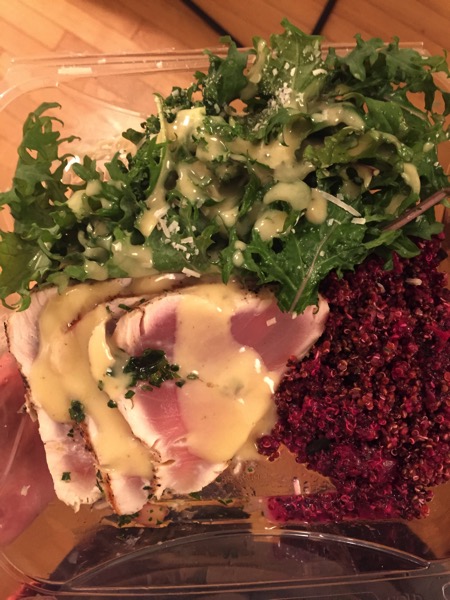 A meditation teacher's tips to calm down and refocus in 30 seconds.
Validation. Newborn baby smell is the best ever.
Enjoying acai bowls with this little lady.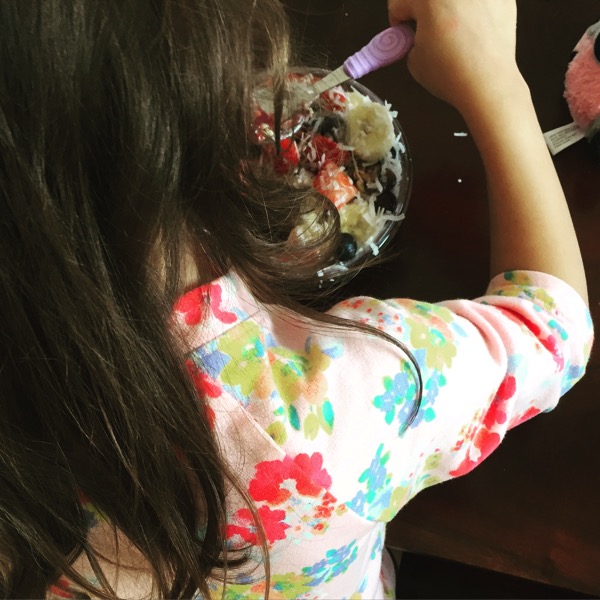 What it's like to be Leo's assistant.
Simple beauty tips that make a big difference.
Almond brownies? Yassssss.
I can't wait to see this Von Gogh documentary.
Tips for getting rid of sugar cravings.
An awesome cauliflower recipe.
Back on a 5-day weightlifting split. I've only done a bit of cardio (and taught Zumba on Sunday), and have been focusing on challenging myself with the weights. My shirt says "Everything hurts and I'm dying" aka when shampooing your hair is painful. Since I haven't been doing much cardio, I've been catching up on podcasts. (They're not very motivating for cardio haha.) Are there any new ones I should check out?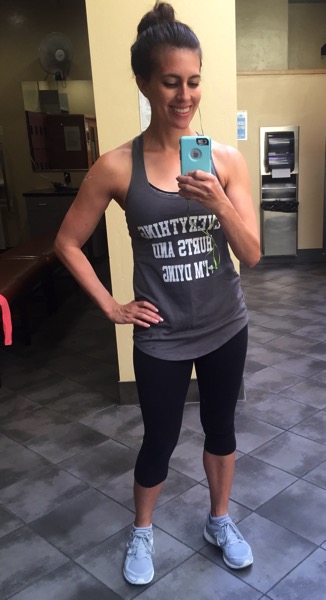 Not a fave? THIS. Just don't do it.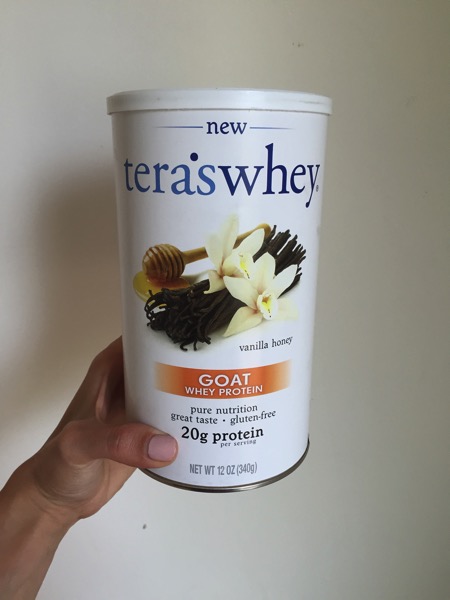 My trainer is all about the whey protein -I told her I'm obsessed with vegan Shakeology but the protein content isn't as high as whey- so I was excited to see this at Whole Foods. I don't do a ton of cow's dairy (though I will crush a cheese board with some wine), and usually stick to goat and sheep dairy. The verdict on this goat whey? It tastes like death and sadness. I love goat cheese and goat yogurt, and this was WAY (whey? buaha) too goaty for me. Looking at the photo makes me gag a little. Don't do it. Shakeo for life.
I leave you with the Miss P smile of the day.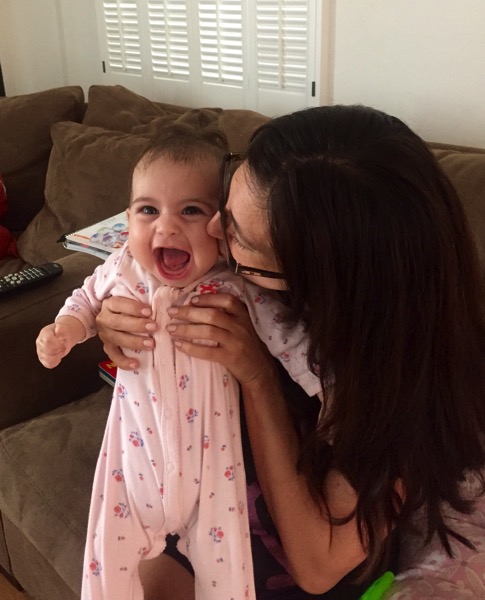 Happy Friday, lovely friends!
xo
Gina
Something to do: this kettlebell workout! It's one of my faves. It will blast your heart rate and is a great way to change up your strength training routine.