Hi friends! Happy Friday! With the morning holiday, this week went by in a FLASH. I have no problems with that, even though I was a little confused with my teaching schedule this week. 😉 I had to constantly remind myself of the day so I wouldn't drive to the wrong studio.
Since we started the week in Tucson, and went from humid air, to dry air, back to humid, our bodies were like "WTF is happening" and P and I have some nice end-of-summer colds. She is still smiling like crazy, in between the Nose Frida (which she doesn't really mind) and constant sneezing. Poor noodle.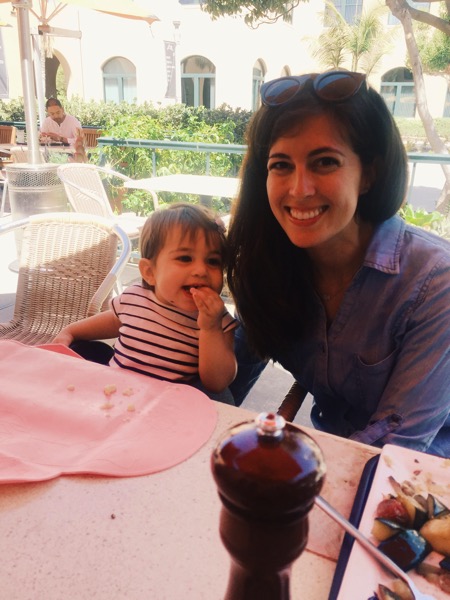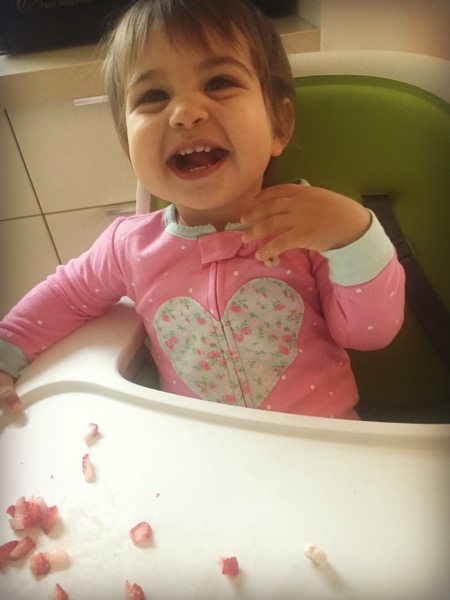 (P's 10-month update is up on the Family page)
Livi went back to school this week and is so happy to be back with her little friends! She's in "junior kindergarten" now (the level between pre-k and kindergarten) and feels so big all of a sudden. It hurts a little.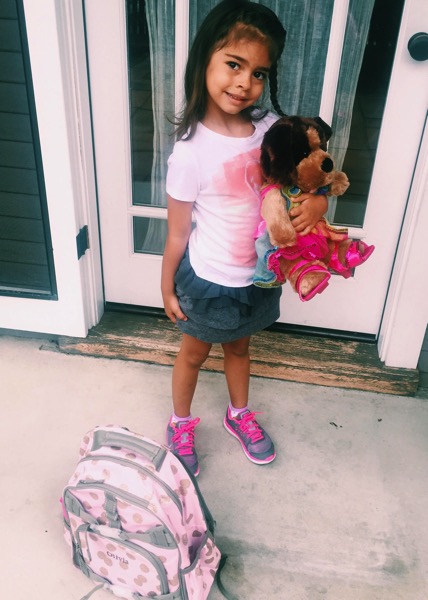 This week, I've majorly slacked in meal planning, so we've enjoyed some quick dinners (grilled chicken with veggies, and Tender Greens). I'm excited to get back into it this week, and also try out a new recipe from our Dinner Made Easy ebook. I'll be sure to share the recipe next week!
As far as the weekend goes, I'm excited to catch an Orangetheory class, we have a fun night planned with friends, and to the Pilot's dismay, I'm dragging out all of the Halloween/fall decorations.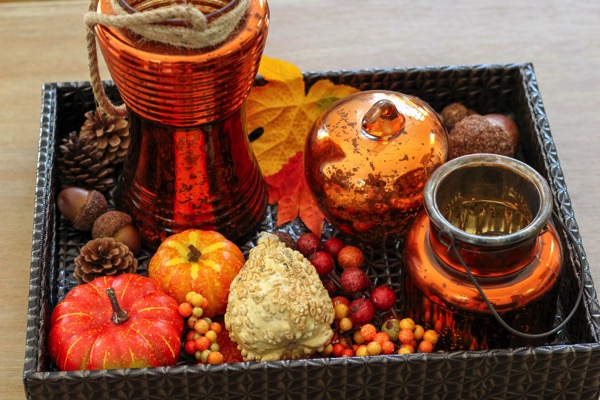 Time for some faves from the week and around the web! I love hearing yours too, if you'd like to play along in the comments section.
Twinning Nikes.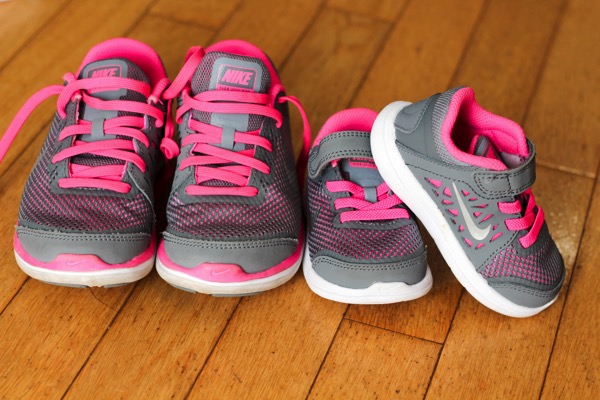 I didn't realize we had picked out the exact shoes for each of them until we got home. Before I had kids, I couldn't understand why parents would dress their two children alike. It just seemed weird to me? I totally get it now, and find it happening accidentally. I'm all about the matchy-matchy.
The Trader Joe's Sriracha Tuna Salad! I picked this up to have as a high-protein snack while I was getting some work done for a couple of hours, and picked up some plantain chips to go with it. It was SO GOOD. Way more delicious than I was expecting, and the entire package had great ingredients and 26g of protein. Winning.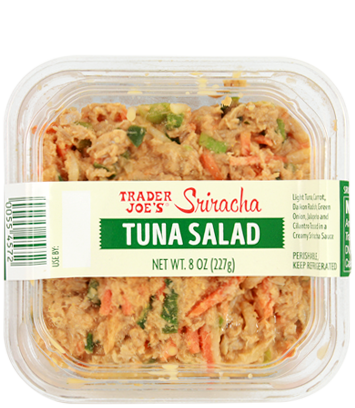 What the world's healthiest diets have in common.
I've used ground chicken before but not a chicken breast for pizza crust. Want to try this 🙂
I want to dive into a bowl of this.
Partner running and kettlebell workout.
We read to the girls every day. Join me?
ALEXANDER CAMELTON. There's a million things he hasn't done, just you wait, just you waiiiiit.
11 comics that make perfect sense to introverts.
YES to homemade Micheladas. Even though I don't mind when Mitch's makes me one to go with my fish tacos. 😉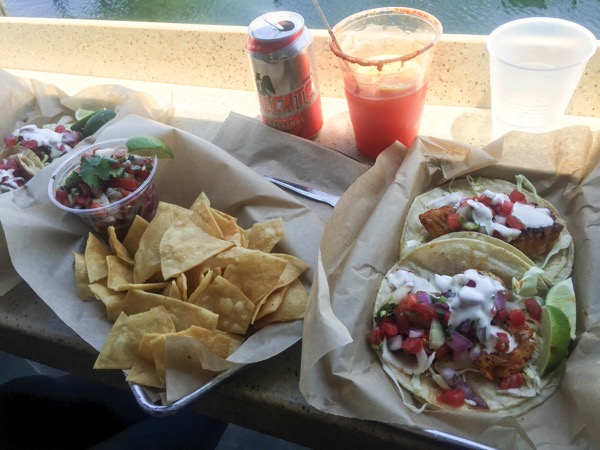 My friend Anne (and Winter Shape up partner!) is running another Joyful Eating, Nourished Life program in October, and signups have started on a first-come basis. My affiliate link is here if you'd like to check it out! This program is is a 6-week intuitive eating program, and is led by 3 fantastic (and fannetastic :)) and knowledgeable Registered Dietitians: Anne Mauney, Rachael Hartley and Alex Caspero. They spent over 6 months developing this comprehensive program, which is PACKED with the best science-backed strategies and tools for nutrition, intuitive and mindful eating, fitness, and habit building.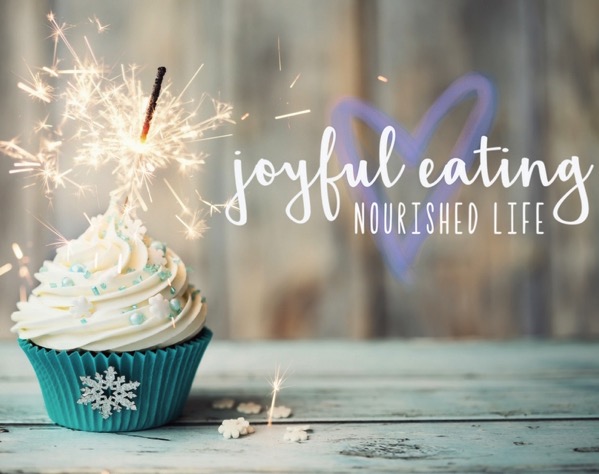 What's included:
A 50+ page starter guide, including 10 principles of joyful eating, 15 no-recipe formula meals and snacks, finding your happy weight and additional resources.
Bi-weekly emails with in-depth, written lesson plans packed with action steps, learning activities, strategies and support.
Access to a private Facebook group during the program for support, encouragement and sharing with other participants, and access to Q&A with the dietitians. (Transitioned to a private alumni Facebook group after the program concludes for continued support!)
Three Facebook LIVE video chats for additional support and Q&A with the dietitians
Weekly challenges provided on a handy tracking worksheet to monitor your progress and success.
A bonus guided weekly meditation series in audio format. Weekly thought provoking journaling exercises.
Four audio lectures for listening and learning on the go.
If you're looking to make the transition from dieting to a mindful, intuitive relationship with food, this is an incredible opportunity. I'm SO GLAD I ditched the dieting mentality and forbidden foods. It really set me free, and I found that I was still able to maintain my weight loss and fitness gains while enjoying life a lot more. 😉 Here is the link again if you'd like to check it out. I love cheering for friends who are doing incredible things in the realm of health and fitness, and it's amazing to see this group of powerhouse RDs sharing tips and strategies in comprehensive plan.
We're off on a walk with the pups and then headed to the gym!
Have a happy Fri-YAY.
xo
Gina
Loading InLinkz ...