Great Wolf Lodge Scottsdale Review
I'm excited to share a full review of the new Great Wolf Lodge in Scottsdale. This kid-friendly resort has lots of fun options for families. Read on for the good… and the bad. 😉
Hi friends! Hope you're having a wonderful morning. Sorry for disappearing yesterday! We were jumping into 7-day reset fun and also returning from our weekend staycation to Scottsdale. The best part was that the Pilot was finishing up training and was able to catch a flight into Phoenix late Saturday night and could meet us!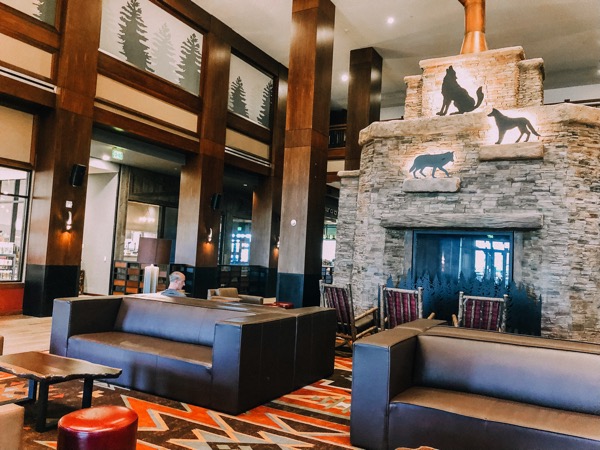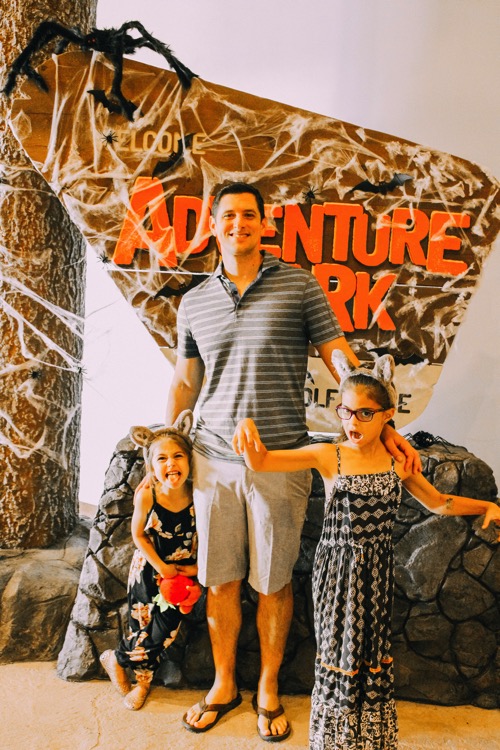 We spent 3 days and 2 nights at the brand-new Great Wolf Lodge, which is basically a kid's dream come true. The girls lost their minds! I'd seen a few posts about Great Wolf Lodge over the years and was excited finally to take the crew. When I found out this summer that we were getting one, I booked our rooms the first day that they opened the system for reservations. The site crashed multiple times in the process, I was able to snag a room for the end of the month, which ended up being their grand opening weekend.
Great Wolf Lodge Scottsdale
Great Wolf Lodge is a family-friendly resort with a lodge "campfire" kinda vibe to it. The two wolf mascots, Wiley and Violet, stroll around the property for photo ops, and they have quite a few fun amenities.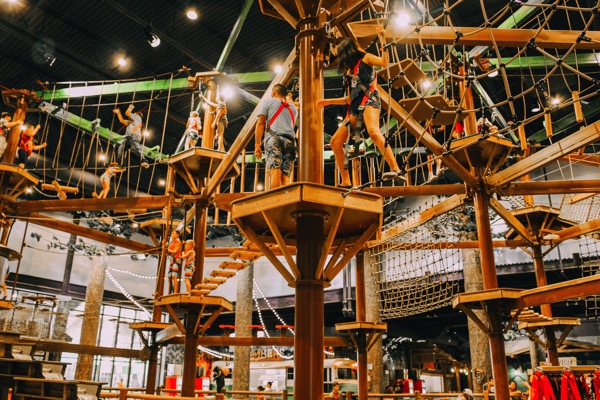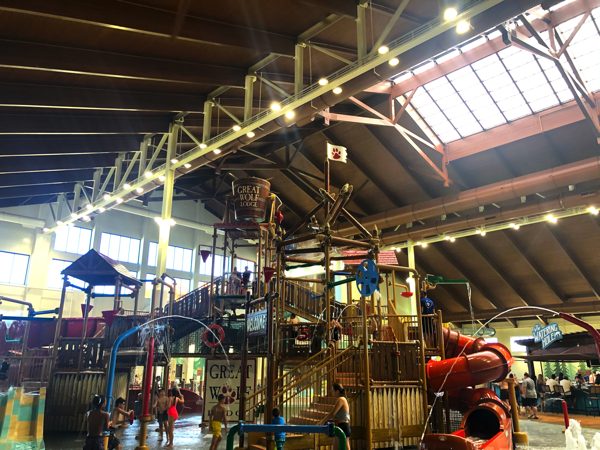 Activities at Great Wolf Lodge Scottsdale
I was pretty blown away by the amount of activities they offer on site. They have a mini golf area, gold panning, a mine exploration activity, an indoor ropes course, mini bowling alley, a rock-climbing wall and a full indoor waterpark. The waterpark is climate controlled to 86 degrees year-round and has various slides, a lazy river, a wave pool, a giant splash pad, and a baby/toddler area.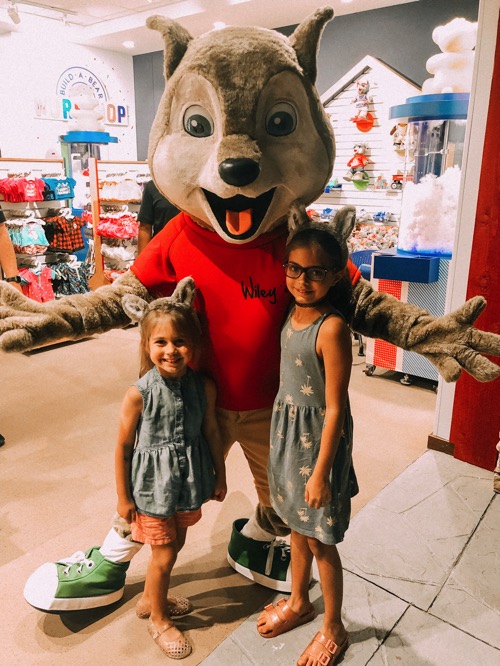 Inside the resort, they also have a Build-A-Bear workshop, a kids' area (where they offer childcare), a candy store, and MagiQuest.
MagiQuest ended up being one of the biggest hits with the kids. It's an indoor scavenger hunt using magic wands (that you purchase for around $20). You pay an additional $15 to participate in the MagiQuest game, and as you find different spots throughout the property – they're marked with a little green leaf – you flick your wand at the object and something will happen. It can be something small, like a picture on the wall will light up- or something pretty intense, like the giant animatronic dragon that will come to life. You have to follow a "quest path," collecting different runes and objects, battling different characters on screens throughout the property, and it can turn into a very involved game. This part was truly magical and kids everywhere were running around waving their wands at various objects, then heading to the portal to see what they needed to do next. It was very Harry Potter.
Saturday morning, the girls and I hit the road fairly early and made the quick drive up to Scottsdale. We checked into the hotel, where the girls received cute wolf ear headbands,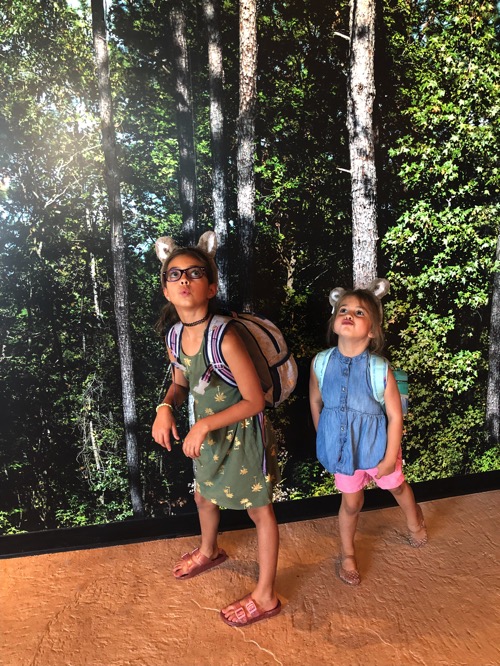 and since our room wasn't quite ready, we spent an hour at the arcade, which is conveniently open 24/7. 🙂 I managed to win stuffed sloths for each of them from one of the claw machines and they were pretty pumped.
We checked into our rooms and grabbed dinner on site before heading to the waterpark. We spent a few hours jumping in the waves, playing at the splash pad, and the girls rode the slides until it was bedtime. The Pilot came into the room when we were all crashed, and we spent the next couple of days alternating between the waterpark and the indoor activities. It was a great family staycation and the perfect way to celebrate the end of airline training.
The pros
The activities. I was surprised by how many of the activities were included with the cost of staying on property. The waterpark was included, where we spent hours each day, and they also offer a daily schedule with various activities on the hour. These include character greetings, face painting, story time, a dance party with the wolves, Bingo, etc. Some of the other activities were an additional purchase, like the bowling, ropes course, gold panning, rock wall, etc. I didn't find the prices to be unreasonable for what they offered. You can buy a Wolf Pass for each kid which includes everything, but I wasn't sure how much we'd actually do, so I opted out of it.
The waterpark. The girls LOVED the waterpark and we literally spent hours here each day. There was so much for each of them to do, and I think it's perfect for babies all the way up to teenagers.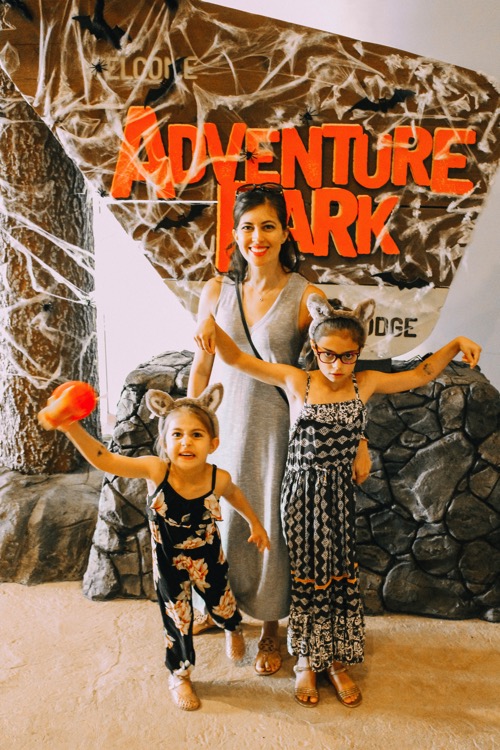 Cons
The food. The food was overpriced and horrible. We usually love hotel food – the girls have a serious obsession with room service – and we can easily find something we all love. That wasn't the case at all here. Even if you compare it to Disney food, it's also overpriced, but at least it's good food and they have tons of options. I found the options to be very limited, not very healthy/fresh, and overpriced. I will say the fries were great but you can't live off fries for 3 days. 😉 (Liv even said the pizza was gross, which I've never heard her say before.)
Here are the saddest tacos you will ever see in your life. They were called "fajita veggie tacos" which were on very small tortillas, filled with pico salsa and one or two slices of bell pepper on each taco.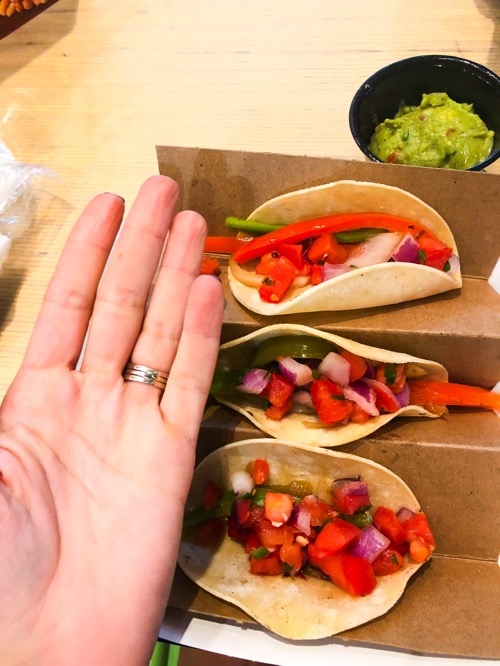 We're in Arizona. We do tacos well and this was just an abomination.
The good news is that Prep & Pastry is only 12 minutes away, and so is Fashion Square and lots of other great dining options. Scottsdale has a ton of wonderful food, so I think it's worth it to go off-property for real meals and just depend on the Great Wolf Lodge for quick bites and snacks. (Some of my recs: Olive & Ivy, True Food Kitchen, Flower Child for lunch, Blanco tacos, and Butters.)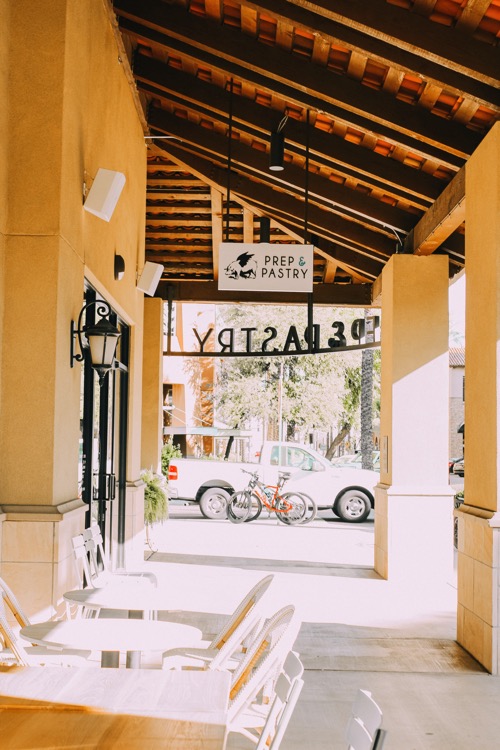 We checked out the brand new Scottsdale Prep & Pastry location and ordered all of our faves. The chickpea scramble is amaaaazing.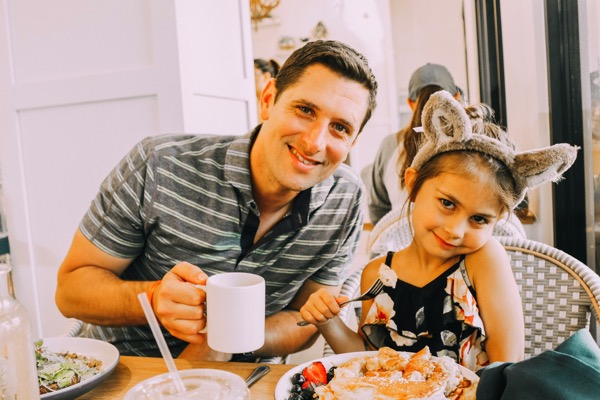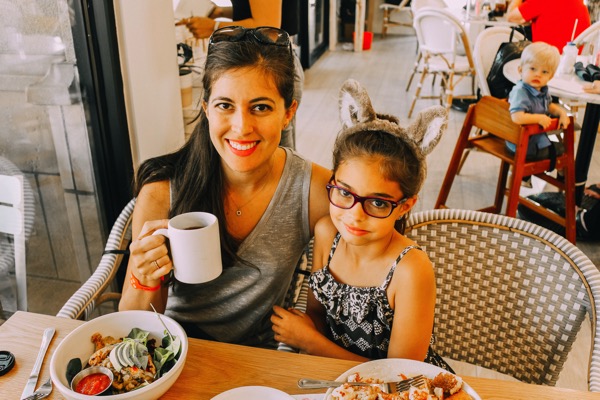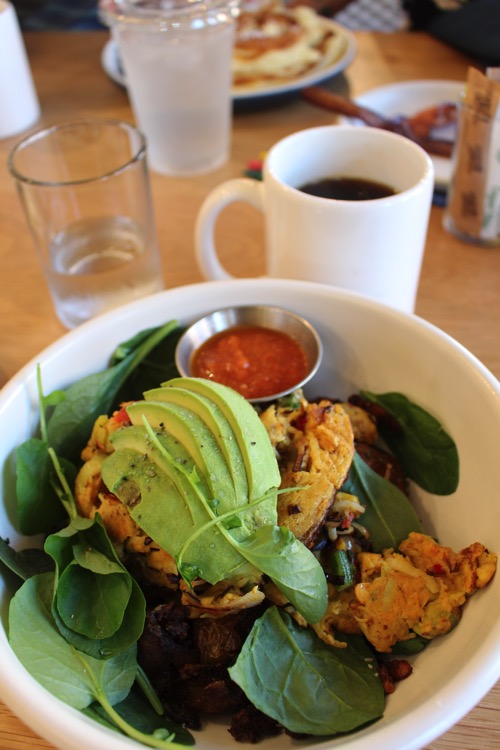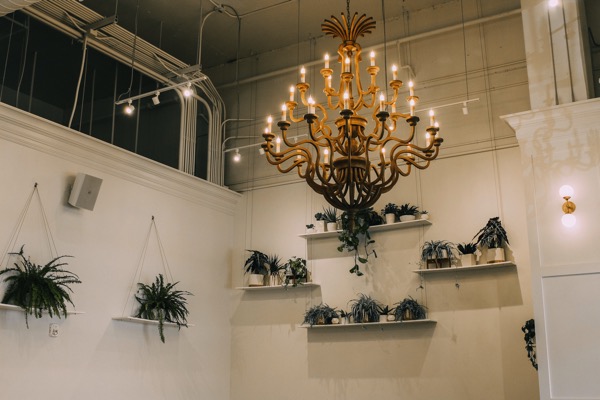 (So proud of Kyle and their new location!)
Great Wolf Lodge was obviously still working out some of the kinks since it just opened. It wasn't unusual to try something (like a vending machine or a drink machine) to find that it was broken. We also found the rooms to be so-so. The duvet was like half an inch thick – I have the worst time sleeping when I feel like the blanket is just a sheet, so I take towels from the bathroom and cover myself in towels lol. They also had a smoke detector in the room that flashed a super bright light every 10 seconds. We didn't get great sleep the first night.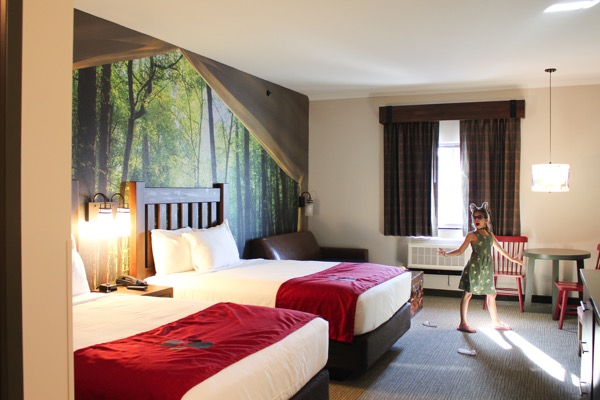 How does Great Wolf Lodge compare to Disney?
They're completely different animals. (<— see what I did there?) Disney is such a well-oiled machine and runs smoothly, and efficiently, with lots of magic touches throughout. Great Wolf Lodge isn't trying to be Disney, and what they do is fun and they do it well, but it just isn't the same. We had a great time, but it's not one of those places where we're like "Omg I can't wait to go again." All in all though, I think it was absolutely worth it and I'm sure the girls will want to go back.
For now, it's back to the swing of things over here! I have a couple of conference calls this am, am going to get in some cardio for 7-day reset, and finish working on the new workouts for HIIT Bootcamp (coming later this month!).
Hope you have a wonderful morning and I'll see ya soon.
xoxo
Gina