To Tucson! We finally made it.
Happy Monday, friends! I hope you had a wonderful weekend, and that those of you who were celebrating Christmas and Hannukah enjoyed a beautiful holiday. We're here in Tucson, and it's pretty wonderful.
The past weekend was a huge sigh of relief after a pretty intense week of hotel life, packing, and the sadness of saying "see ya soon" to our San Diego friends. We had the best last "family" dinner at Betsy's house, complete with Harney sushi, amazing homemade dessert, and time spent chatting in the dining room while the kiddos ran around and played.
We also said goodbye to this wonderful house,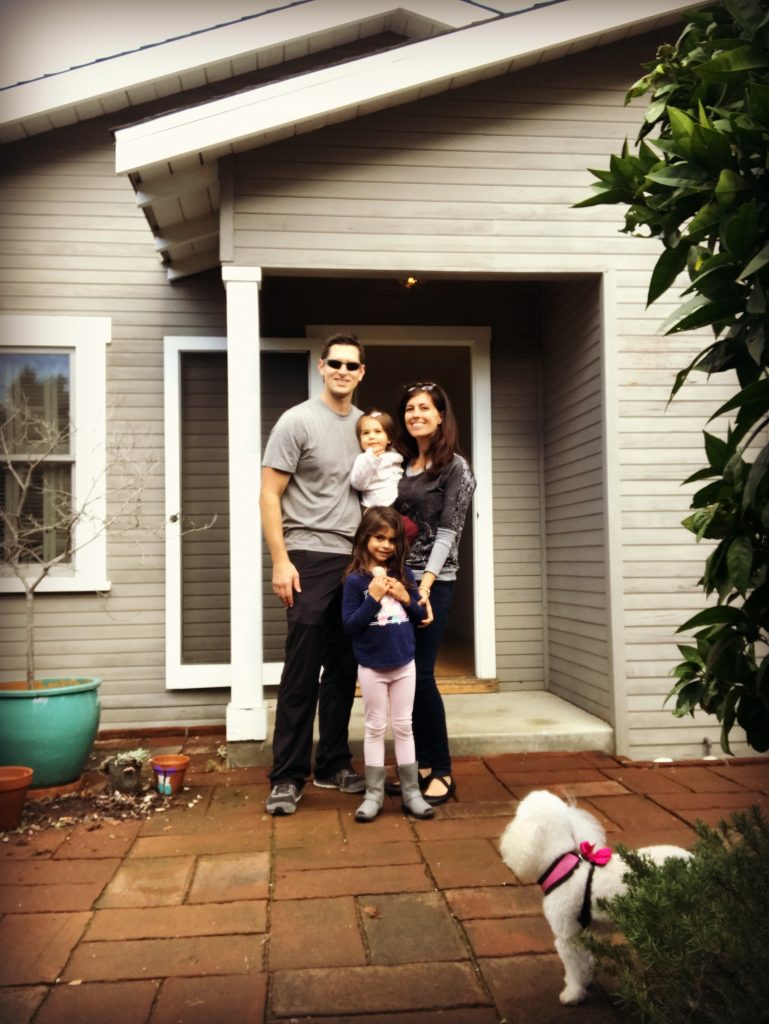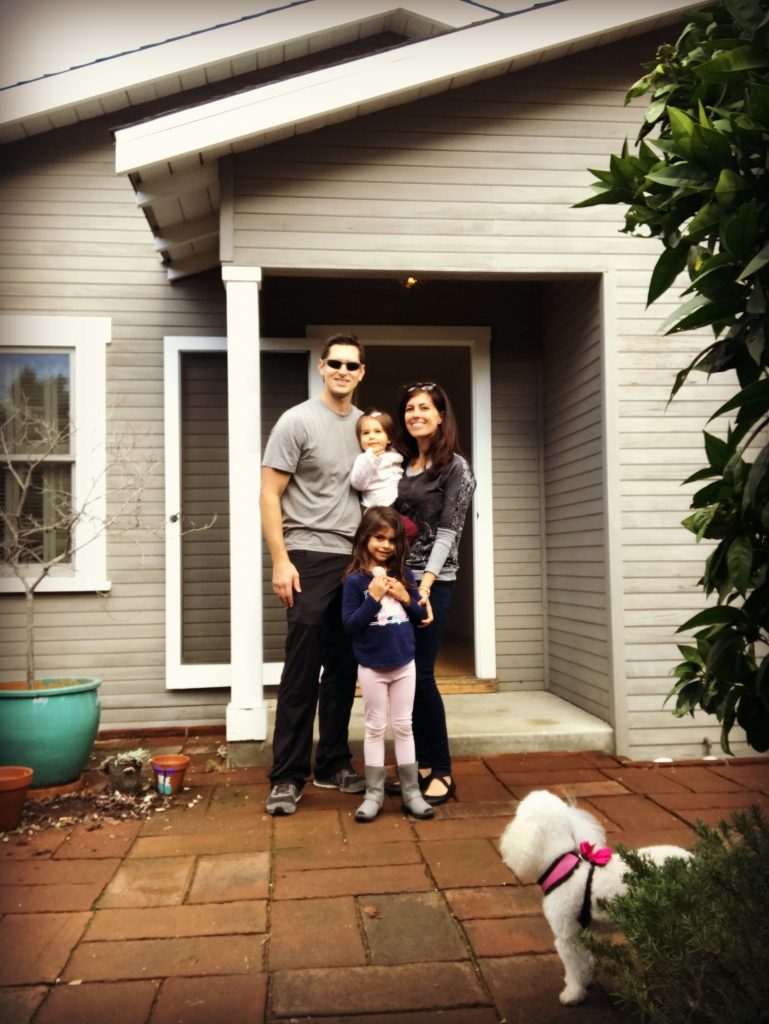 and finally road-tripped down to AZ. We made quite the caravan in both cars (I followed the Pilot in one car, while he towed a U-Haul behind him) and of course both girls, both dogs and both goldfish. (Donut and M&M are still alive and astounding us all. They rode on the floor of our SUV in their tank and seemed to be totally happy. They're also enormous.)
We got in around 1:30am Saturday morning, and immediately crashed out at my dad's house. Saturday morning, the Pilot dropped off the trailer, then we unpacked and unloaded at the new house while the girls played with my dad and stepmom. It was amazing to see how much we could accomplish when both of us were working at the same time! Within a couple of hours, we were almost completely unpacked. We found an awesome rental here in Tucson and are still swooning over the space we have now. We LOVED our little San Diego beach house, but it's crazy to have about twice the room. The girls are absolutely loving it, and the dogs are pretty stoked for their doggie door and backyard.
After a day of unpacking, we finally got to celebrate a little and enjoyed the usual Christmas Eve feast at my dad's house.
I can't resist any opportunity to get these two lovebugs in party dresses.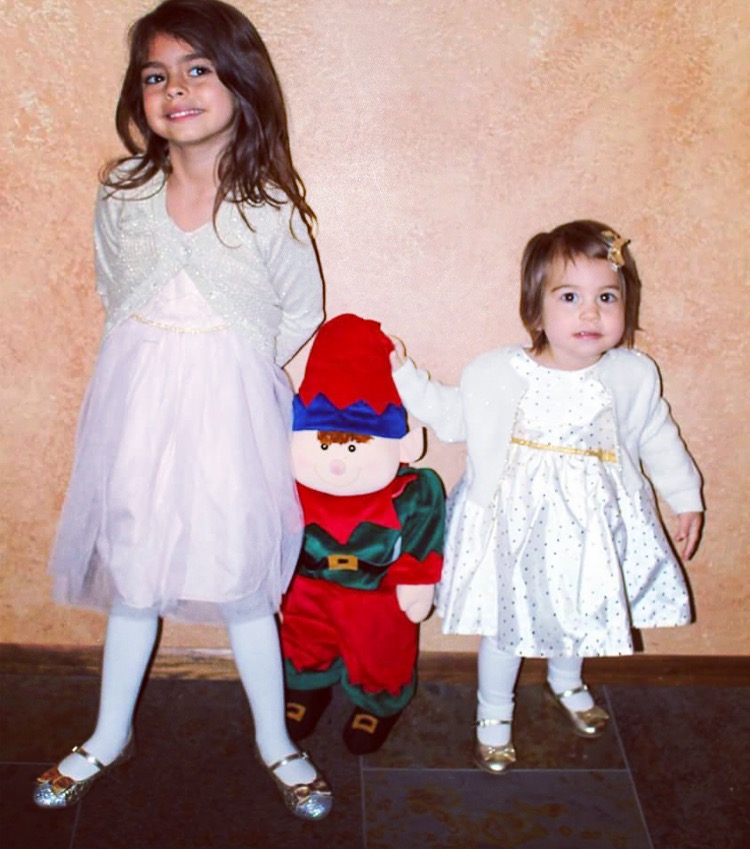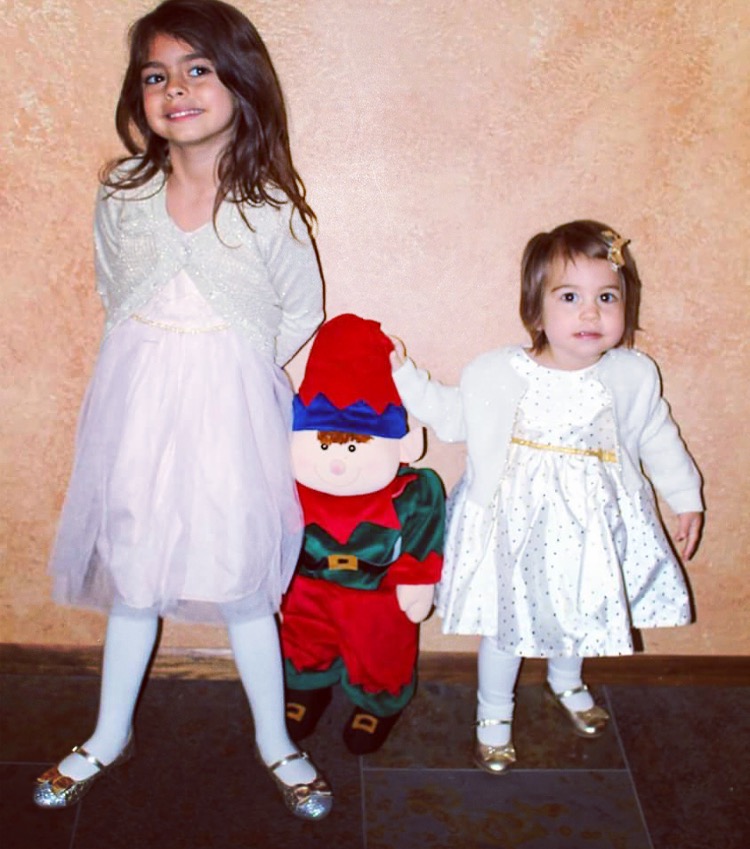 We ate glorious Mexican food (enchiladas, rice, beans, tamales)
all the desserts,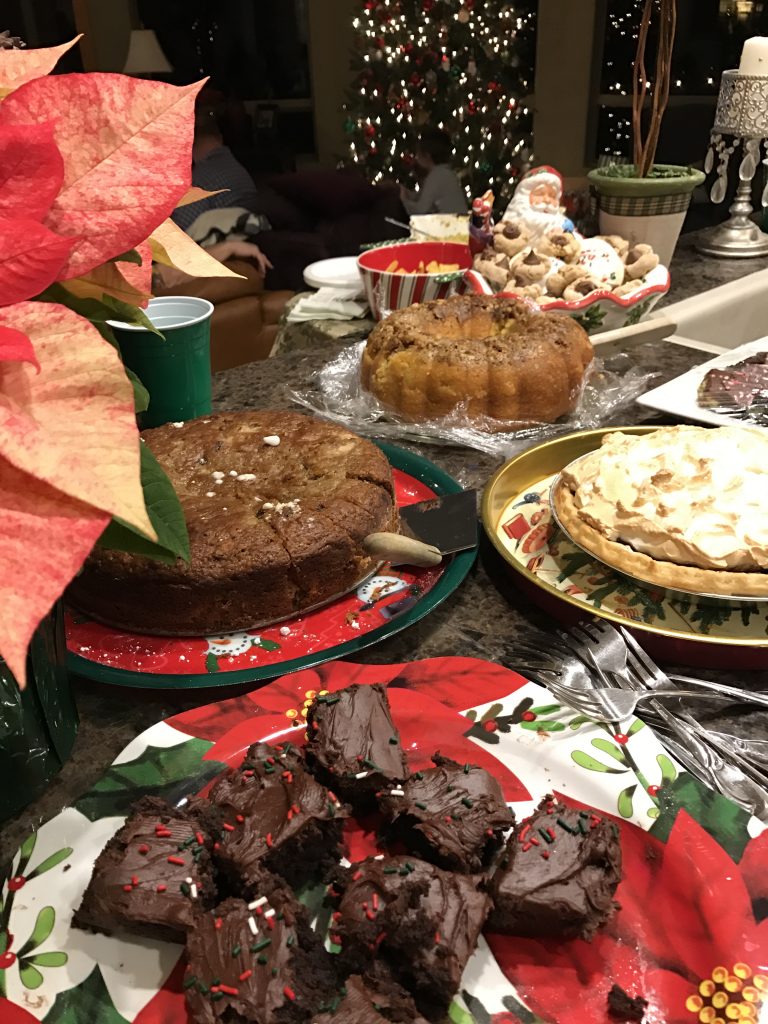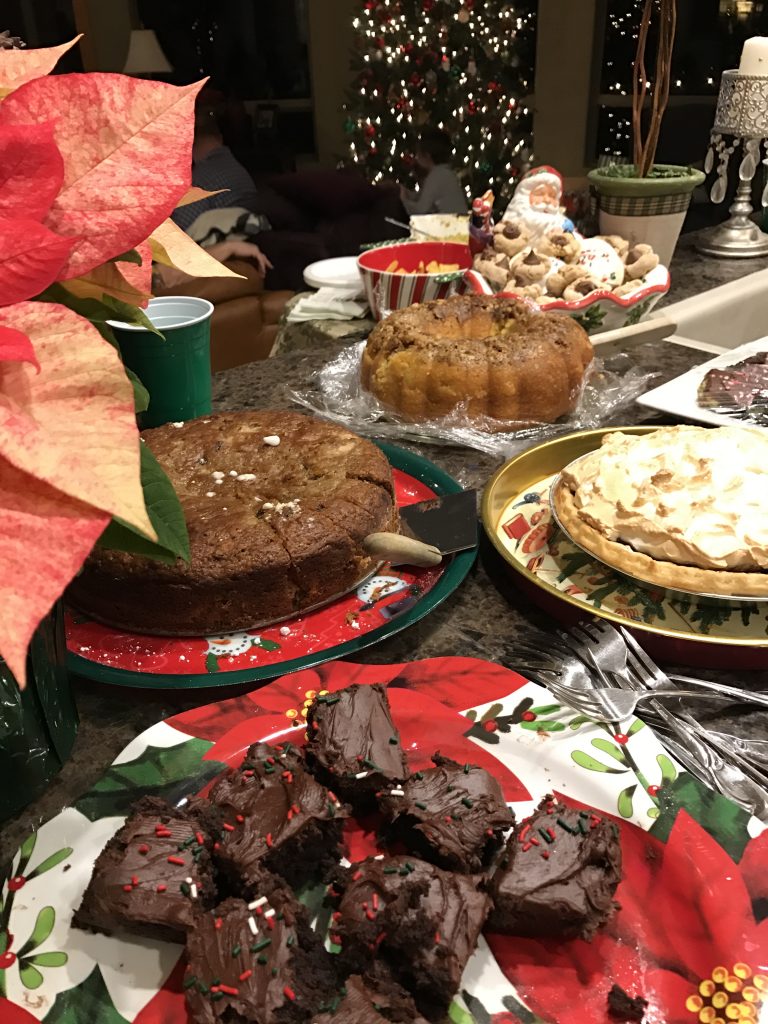 (the rum cake in the middle was tooooooo.diiiieeeeee.forrrrrrr.)
drank homemade eggnog, and exchanged gifts. It was perfect.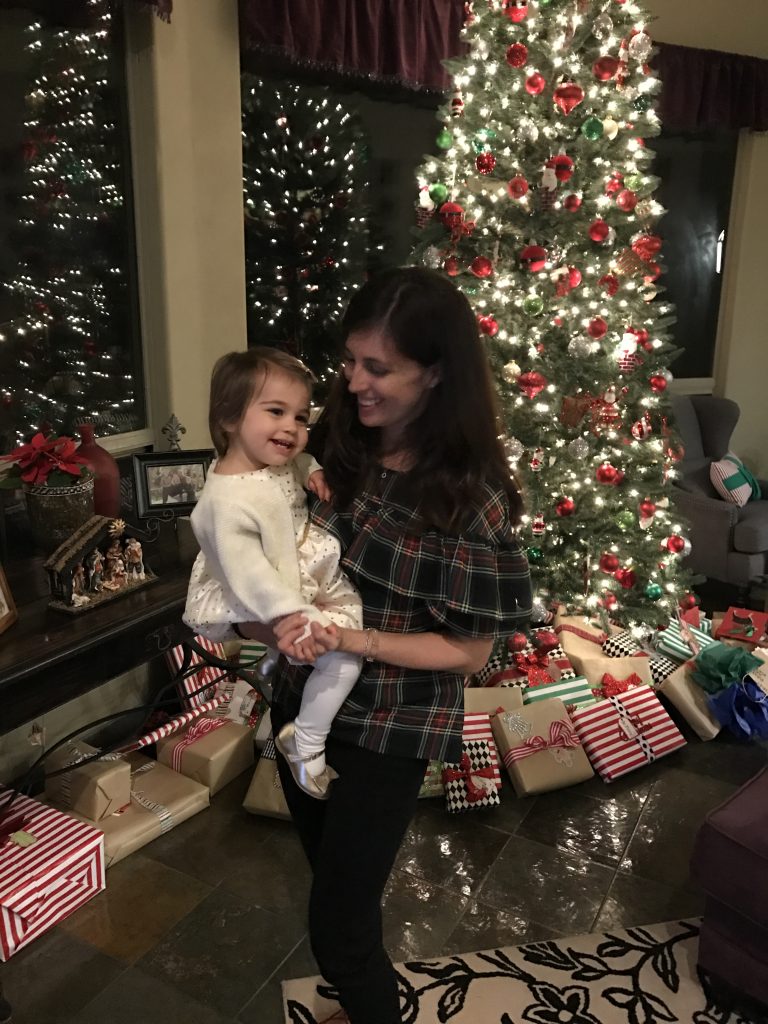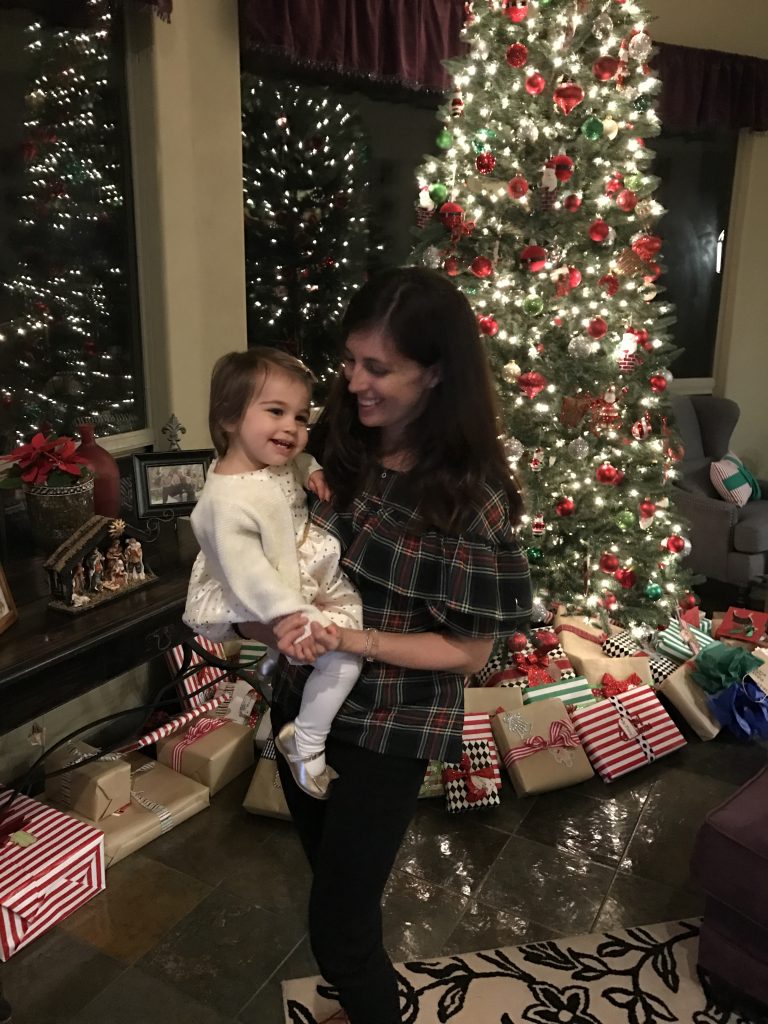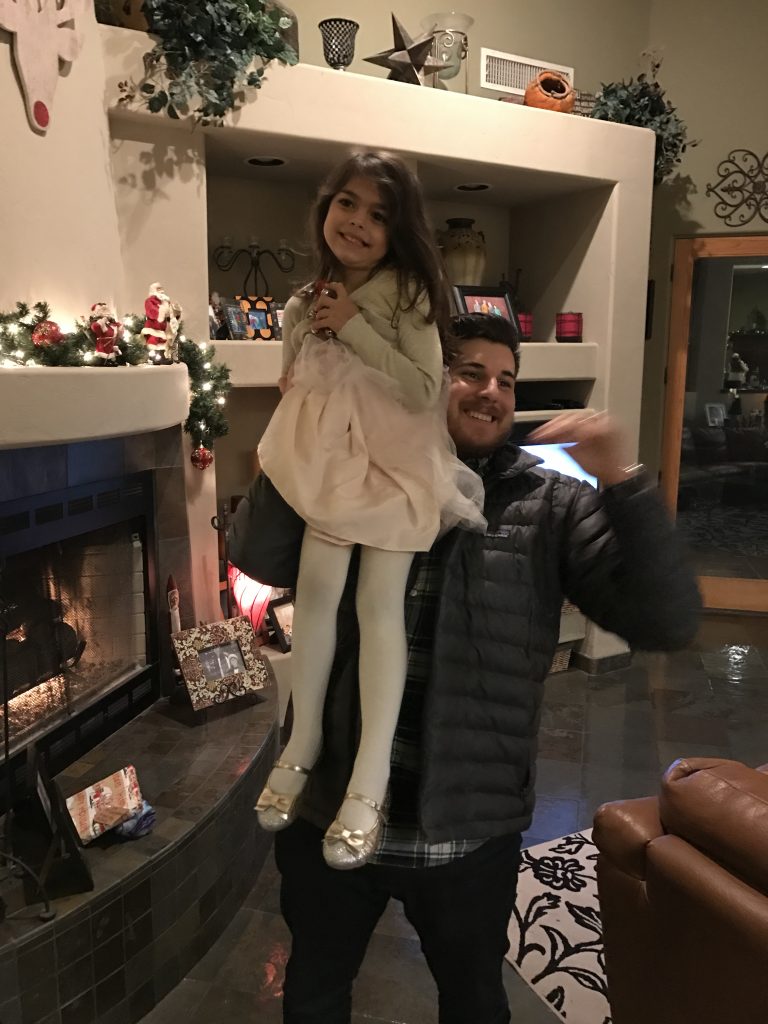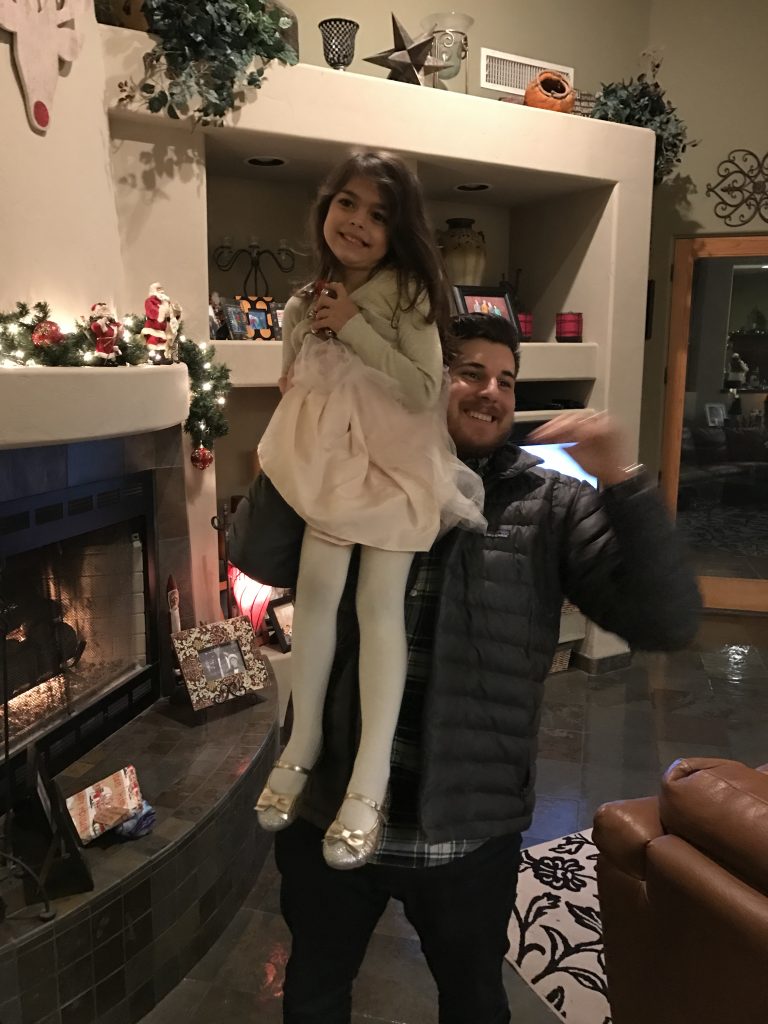 We came home to put P down for bed -the party animal lasted until 9:30pm!- and put out treats for Santa. I kind of failed on some of the behind-the-scenes Christmas prep, so we had zero homemade holiday treats in the house (Liv and I ate the entire to-go Betsy made us for the drive. Sorry not sorry), but we improvised with some M&M's, Trader Joe's candy cane cookies, and orange juice. I heard Santa loved it anyway. 😉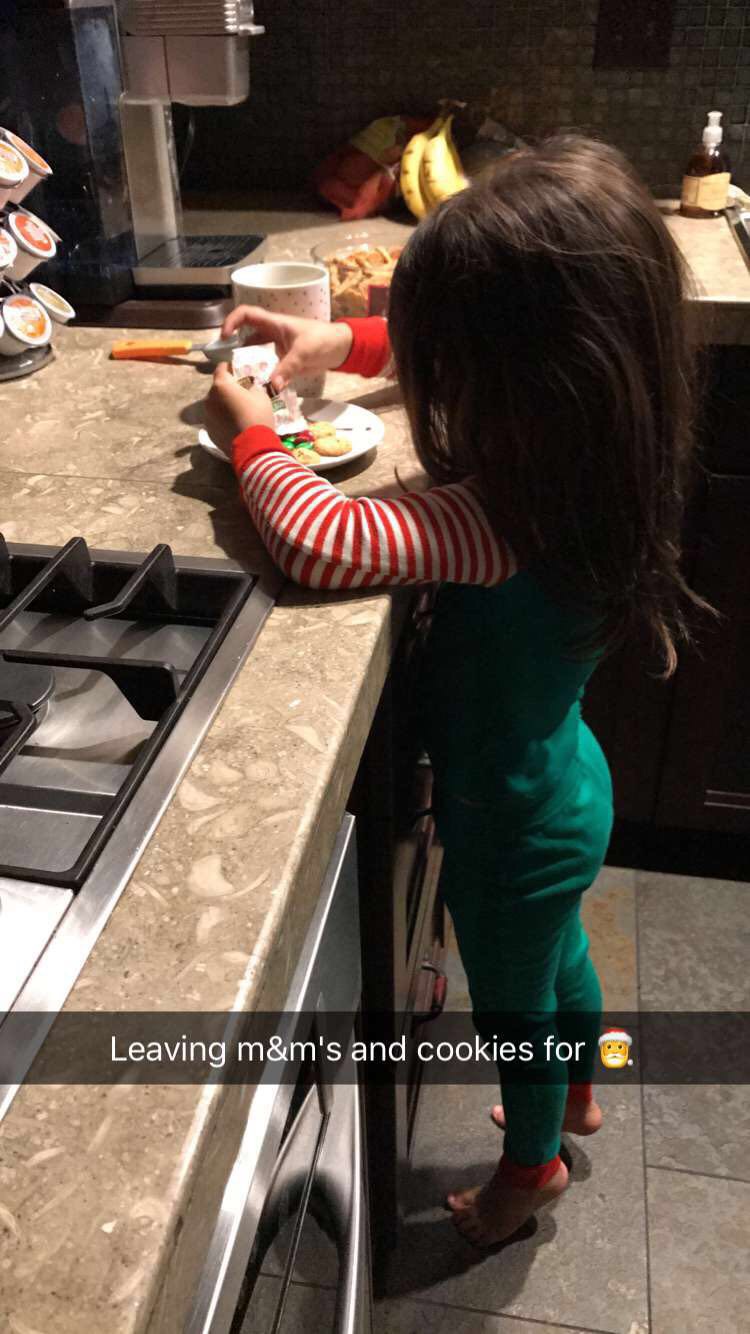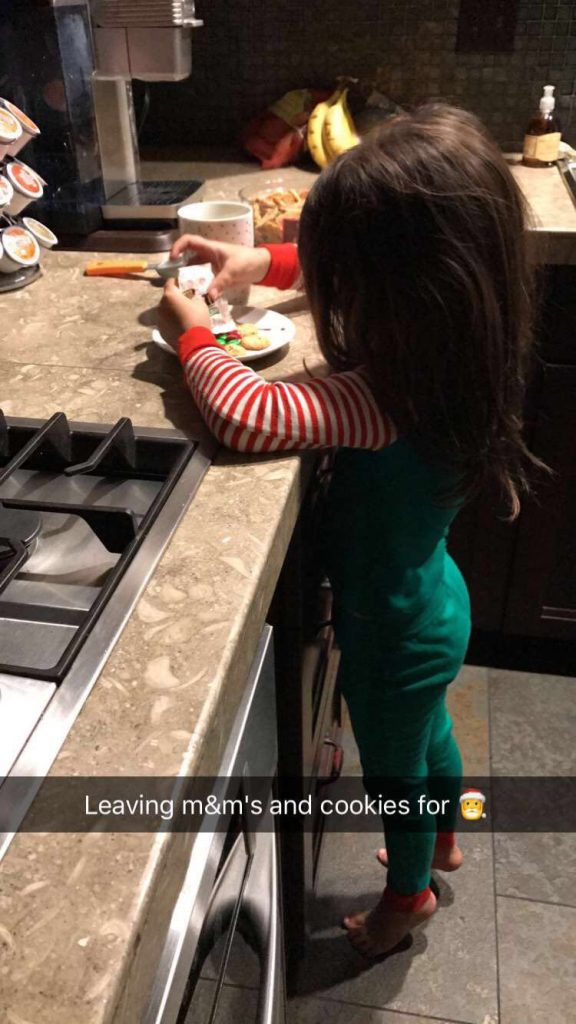 Livi crashed out, and the Pilot and I quickly unpacked the gifts I'd boxed and hidden away. Three cheers for taking care of Christmas prep early, because I knew moving week would be insanity. Despite my preparation, I totally spaced it on a majority of the stocking stuffers (both girls got new water bottles, P got new bows, and Liv got a lipgloss) but we figured they'd be too into their other gifts to notice that their stockings were mostly empty. We were totally right. Stockings schmokings.
Let it be known that the Pilot agreed to wear the infamous Nutcracker jammies hahah. Despite the hilarious sarcastic comments and jokes, he wore them quite well. If the Nutcracker jammie people are looking for a model, I know a guy.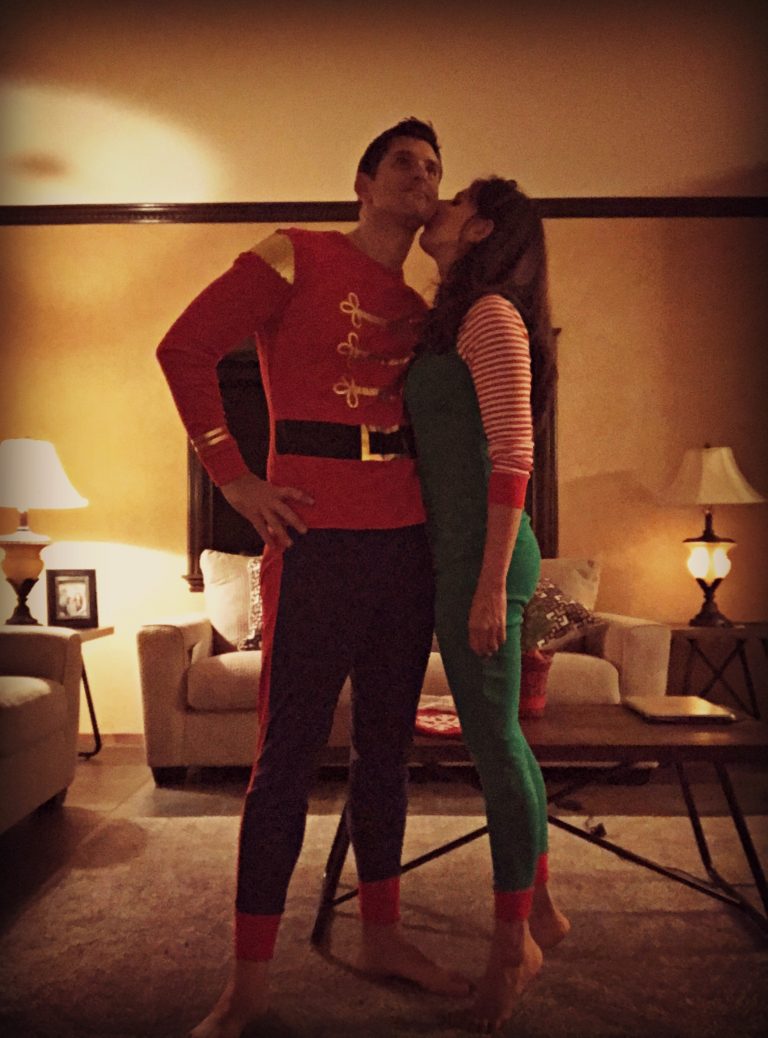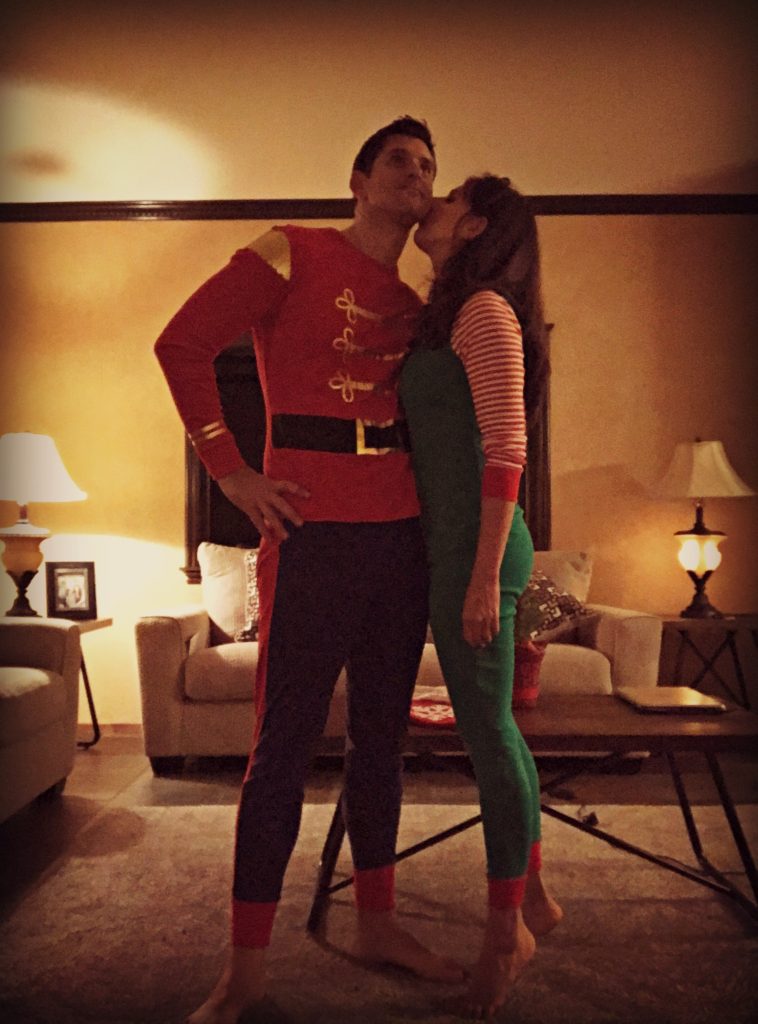 (PS I don't have sideburns in real life.)
To everyone's surprise, we slept until 8:45 on Christmas morning. I woke up at 8:30, and Liv was still snuggled up fast asleep, and P was still snoozing after all of the excitement. A Christmas miracle indeed.
We came out to the living room so the girls could open their gifts, listened to Michael Buble Christmas music, and enjoyed pancakes and tea before heading over to my madre's house. We had coffee, mimosas, tamales (YES), beans, and grammies, and went for present round #2.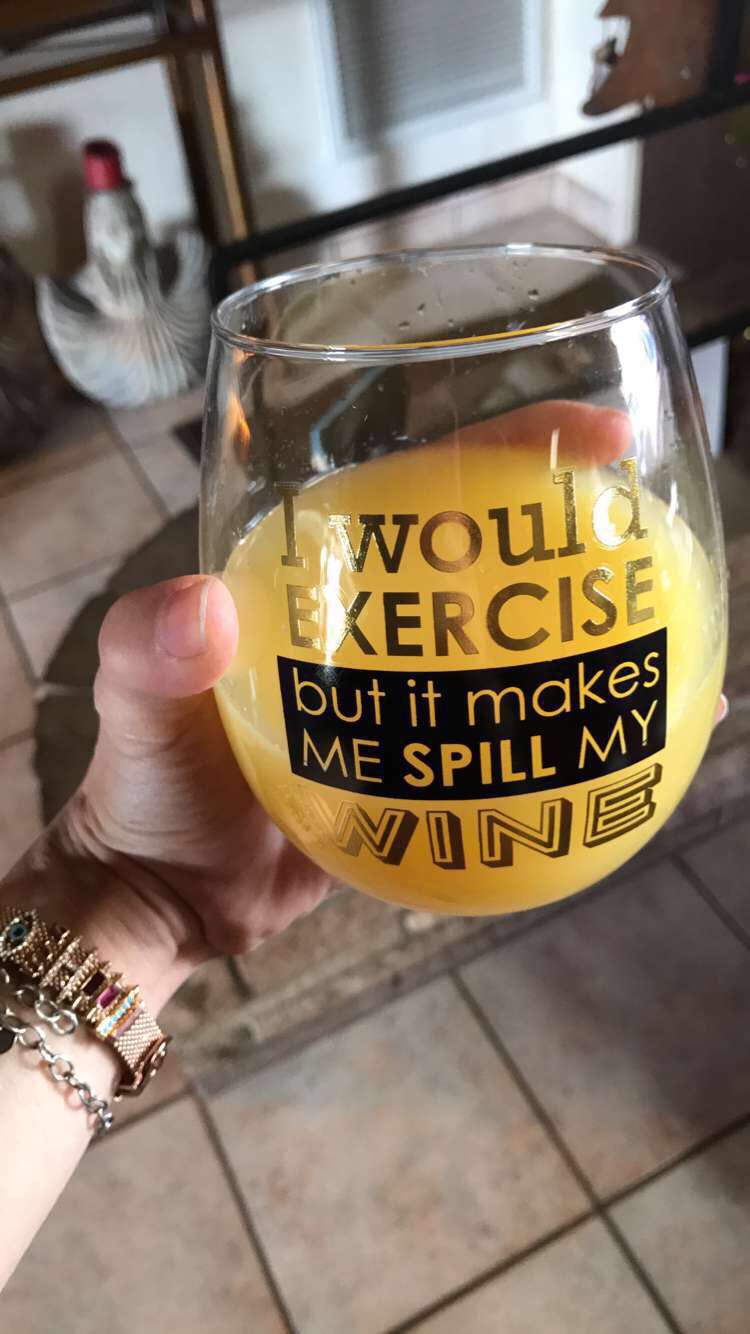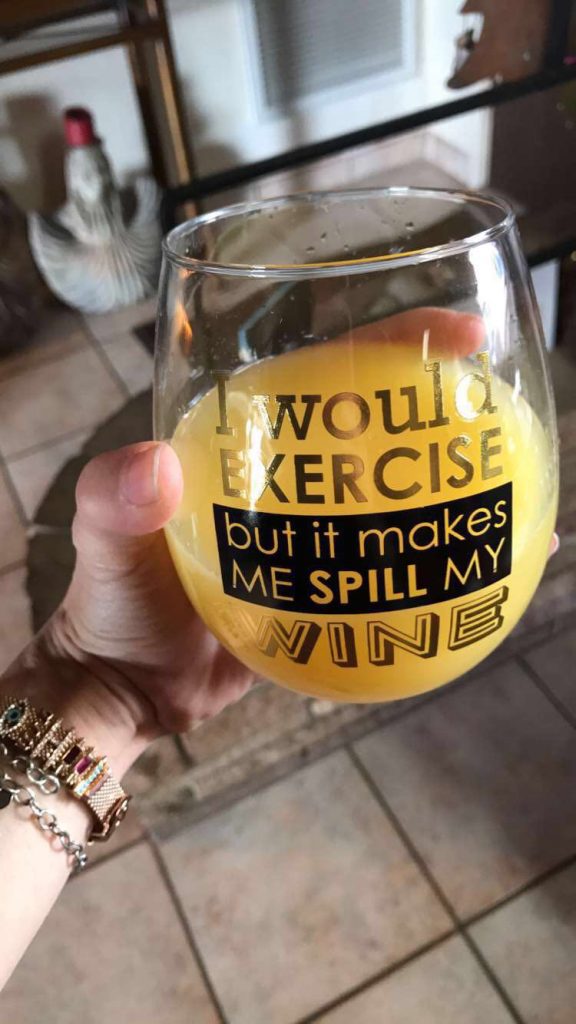 The best.
P took her morning nap while we were there, and we came back to the house later that afternoon when she was ready for nap #2 and some downtime. While Livi played with her new toys, I made a super quick and awesome soup in the Instant Pot (I'll share the recipe here on the blog soon!),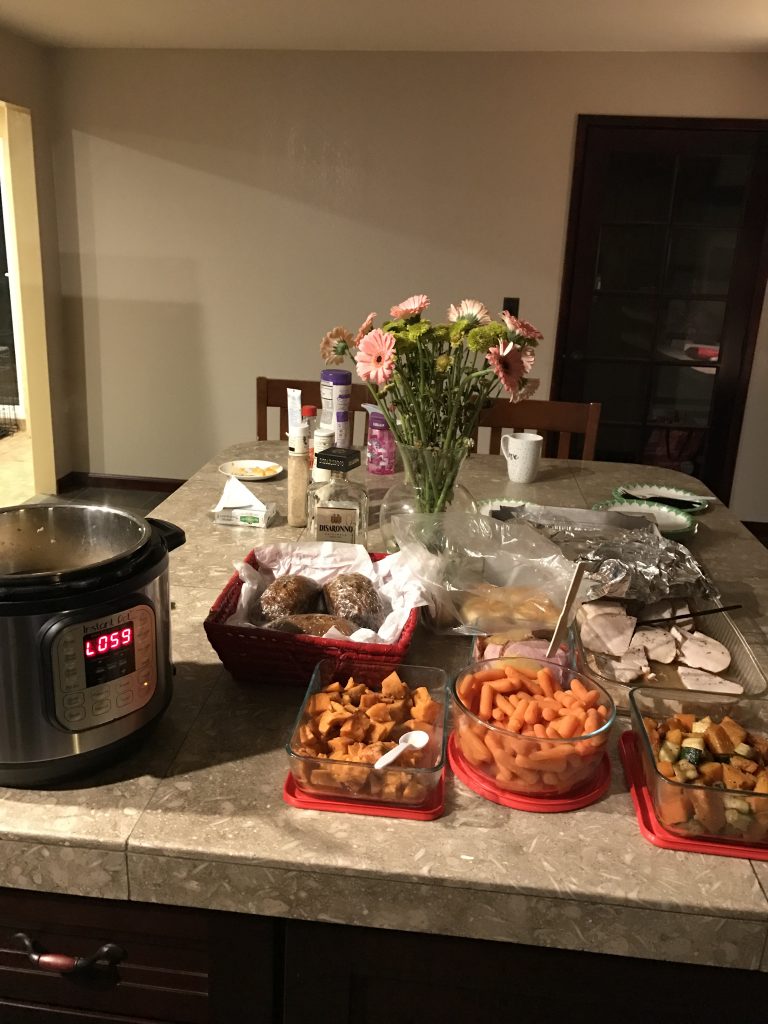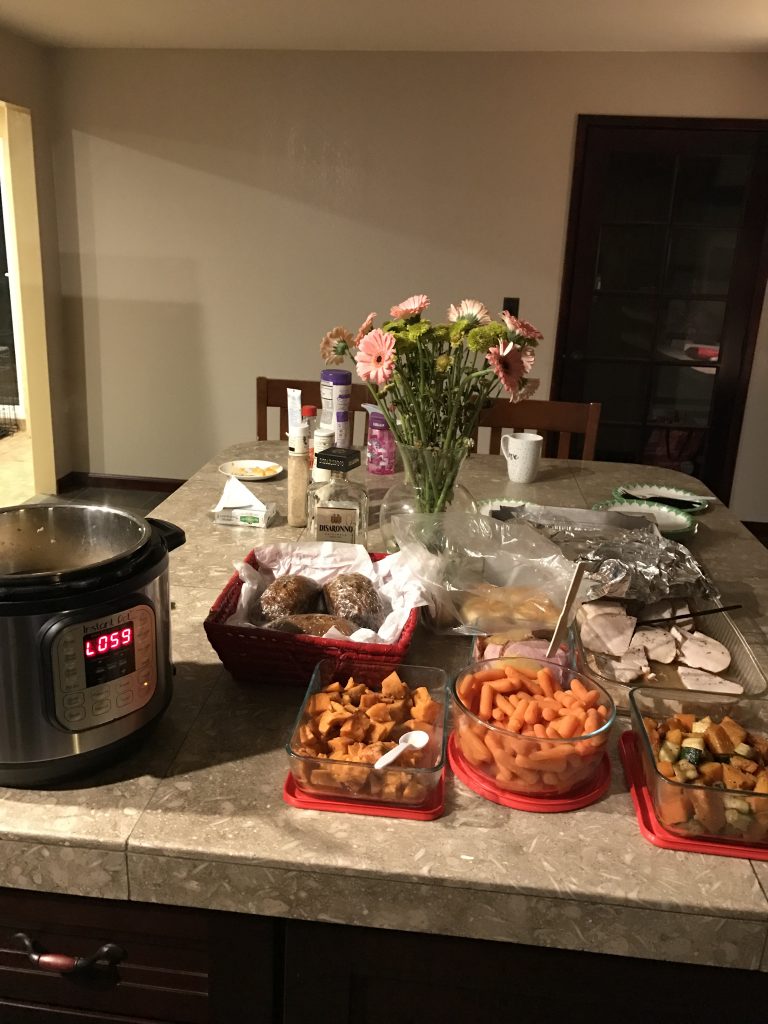 and some mulled wine on the stove.
Madre, nana, my uncle, aunt, and cousins all came over for a feast. We had the soup+ plus turkey breast and roasted veggies that madre brought over. I'd missed our family Sunday dinners so much, and it felt amazing to be back into it and surrounded by the people we love so much. Our house was filled with laughter, music, playing, and the smell of delicious food; just the way I love it. I have to cliche-ly but most truthfully say: it was the best gift.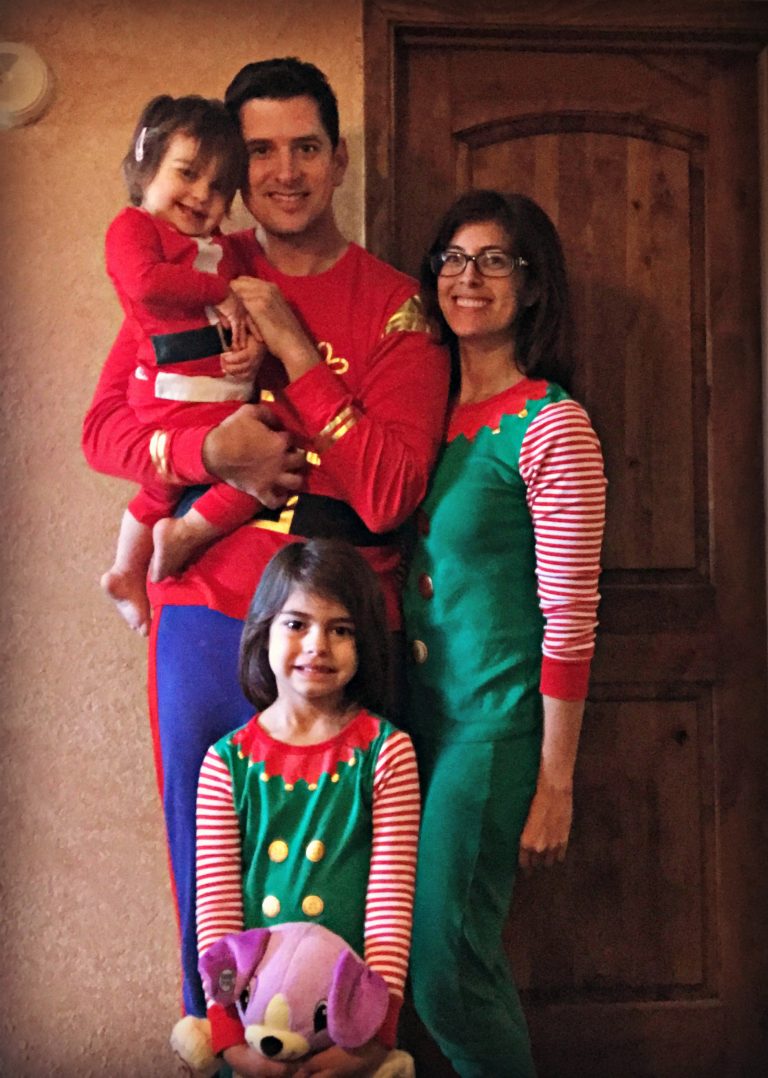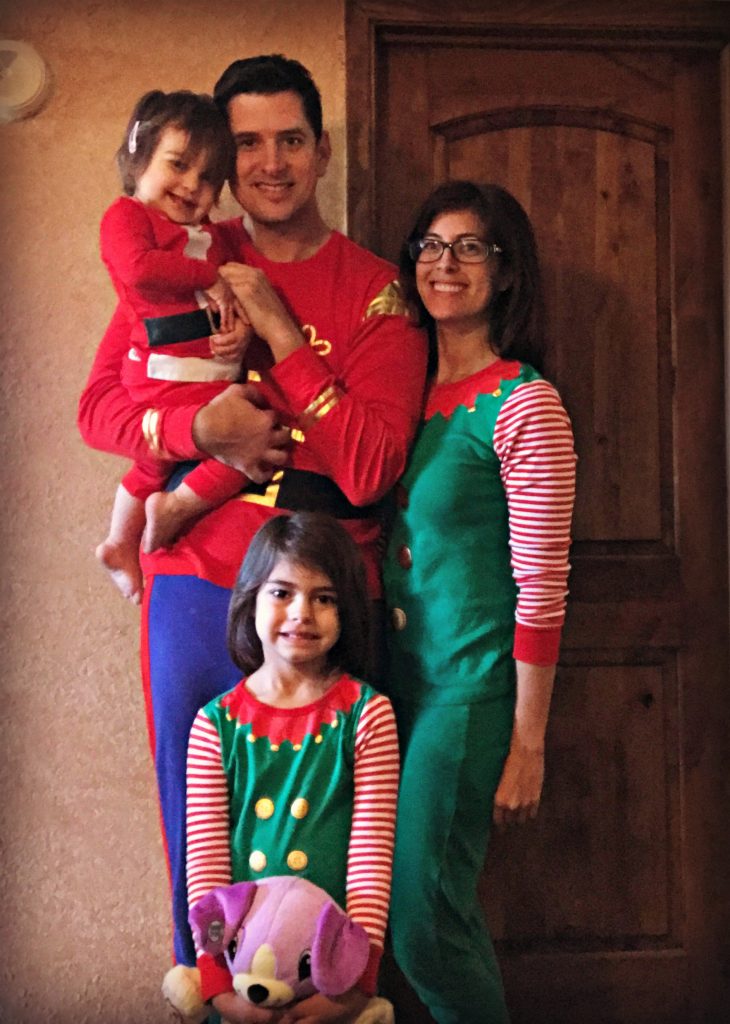 How cute are these little cousins together?! They're most definitely related.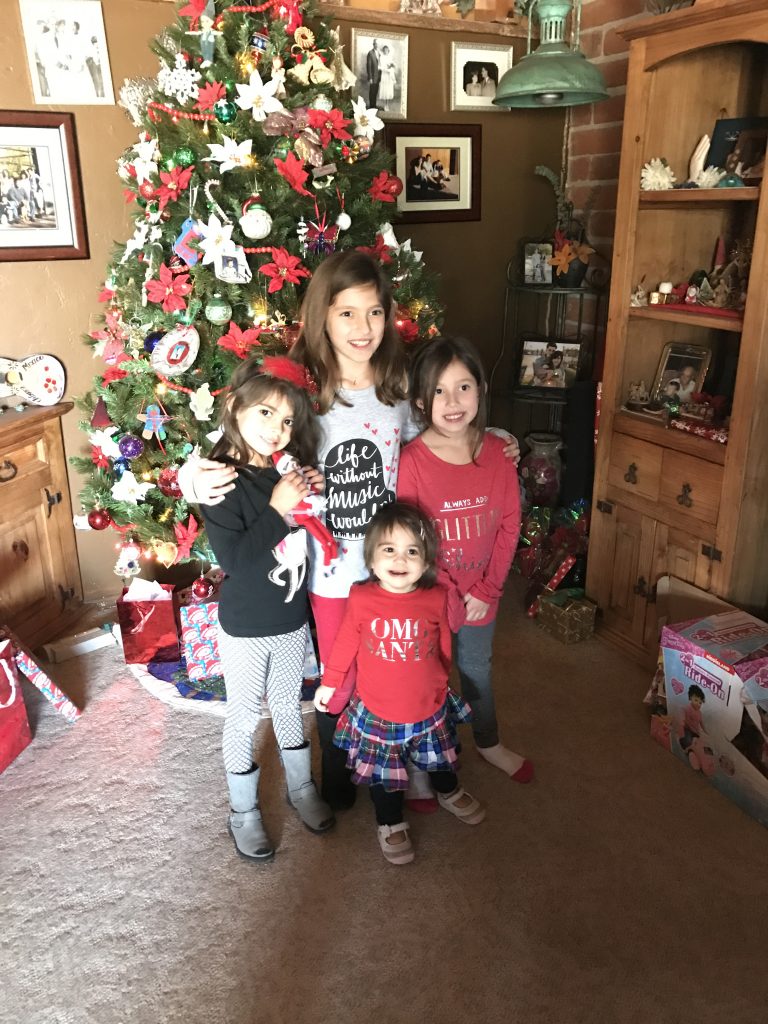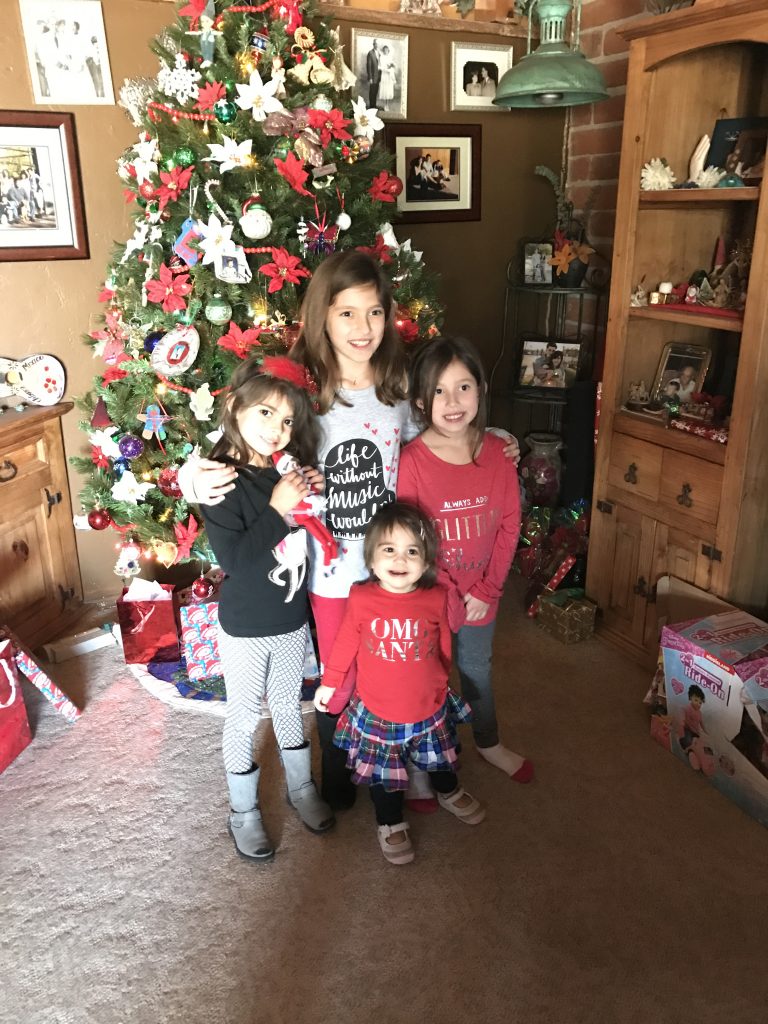 I can't believe that in less than 7 weeks we'll have another little lady in the mix!!
Today, we're gathering up essentials that we forgot to pack (thankfully there aren't too many) and heading out to see the lights at Winterhaven. I'm hoping to catch a barre class, too.
I hope you have a very happy Monday and I'll see you soon!
What's your favorite thing that happened this weekend? Holiday food you always look forward to? Last time you moved?
xoxo
Gina
PBB Advanced is on the way! Stay tuned for more info about next week's launch + some exciting news.
Amaaaaaazing post-Christmas sales!!
Up to 75% off at Old Navy (great girls' outwear prices)
gap 40% off with the code MERRY (obsessed with this metallic skirt for New Years and this plaid dress)
Nordstrom half-yearly sale is happening now!! If you're looking for activewear for the new year, I love these super comfy and flattering leggings, these moto leggings, this lightweight layering tee, and this gorgeous hoodie.
J Crew 40% off with the code GIFTNOW
Banana Republic 40% off regular-priced items with the code BRHOLIDAY
Anthropologie winter tag time sale with the code TAGTIME for 40% off
Madewell extra 30% off all sale items with the code BIGSALE
Kate Spade extra 30% off with the code sprinkles
Williams Sonoma winter clearance up to 75% off