*Be warned. Lots of mouthwatering food pics ahead.
Hey hey friends! How's the week treating ya? I hope you're having a good one so far. I'm teaching barre and spin tonight, voting this afternoon, making soup in the Instant Pot, and looking forward to girls' night this week. I'd love to hear what you're up to.
For today, I thought we could talk about my brother Kyle's amaaaaazing food, and two events I recently was able to attend. A couple of weeks ago, Kyle was the guest chef for the Casino del Sol PY Steakhouse "Dinner with Chefs and Celebs" series. He created a 3-course menu for the evening and the event was completely sold out.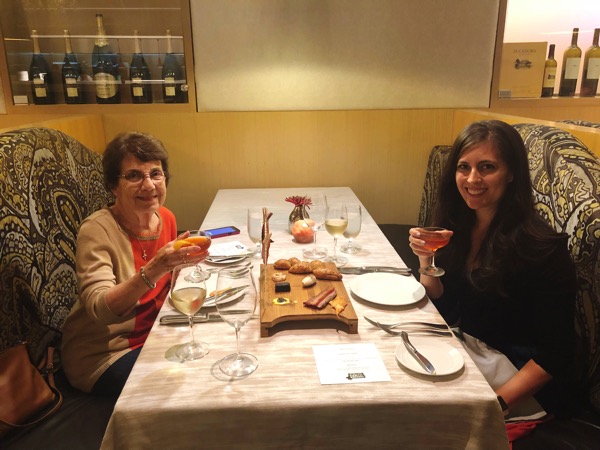 Nana was my date, and we had the best time drinking wine and enjoying the incredible food.
Here's the menu: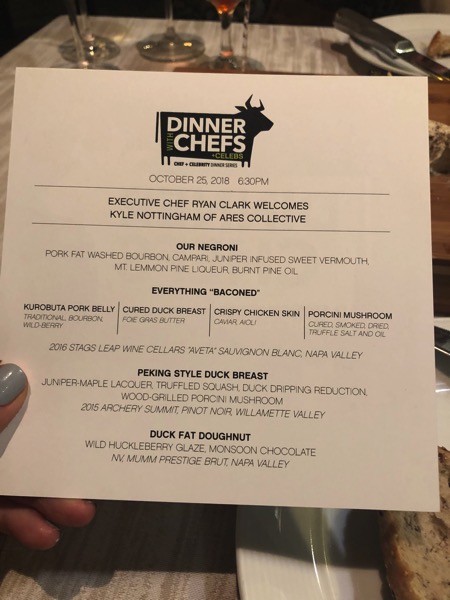 The first course reminded me of something from Chef's Table: different types of *bacon* hanging by tiny wooden clothespins.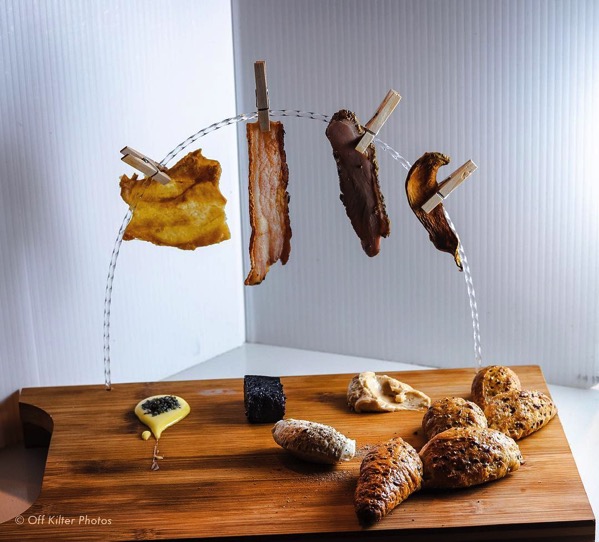 (Photo by Off Kilter Photos)
The bread was from Barrio Bread (my fave!) and we thoroughly enjoyed dipping it into the various sauces and combining with different protein bites. My favorite "bacon" was the mushroom with a bit of bread and handcrafted jam.
The second course was the best duck I've ever had. It sat atop a mound of truffled squash, with foraged mushrooms, and a savory reduction. Duck isn't usually something I'll order because sometimes it's weird/greasy. This was perfectly cooked, well-seasoned, and tasted a thousand times better than chicken.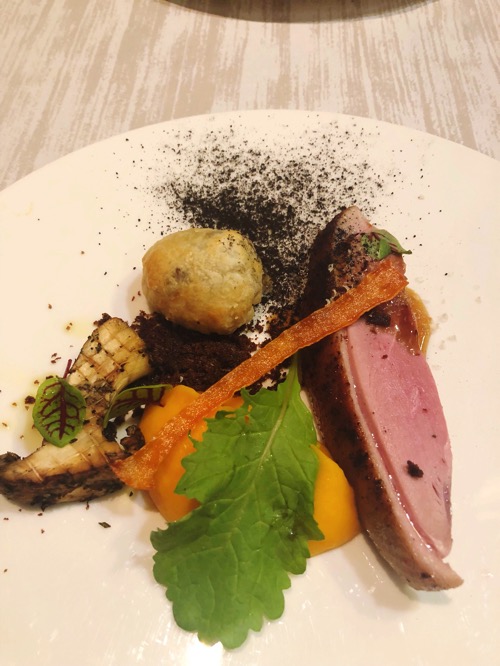 Dessert was the showstopper: a duck fat doughnut with huckleberry glaze and Monsoon chocolate. Nana and I agreed that we wanted to order a dozen each weekend. 😉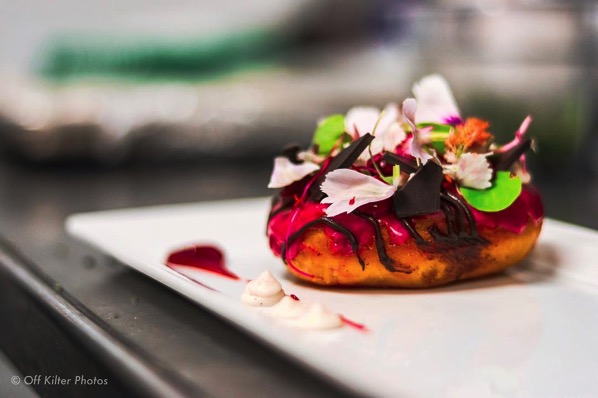 (Photo by Off Kilter Photos)
After we were fully wined and dined, we chatted with Meg and Kyle for a while, and then headed into the casino to lose money haha.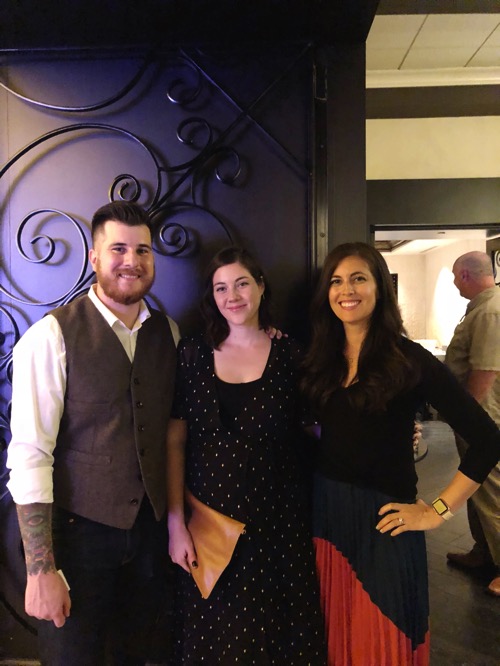 (Pleated skirt is here)
That same week, Kyle also participated in the first Tucson Foodie The Art of Plating competition. Many of the well-known chefs in town participated, and they each had a station where they created a dish for the judges, and mini tasting plates for all of the guests.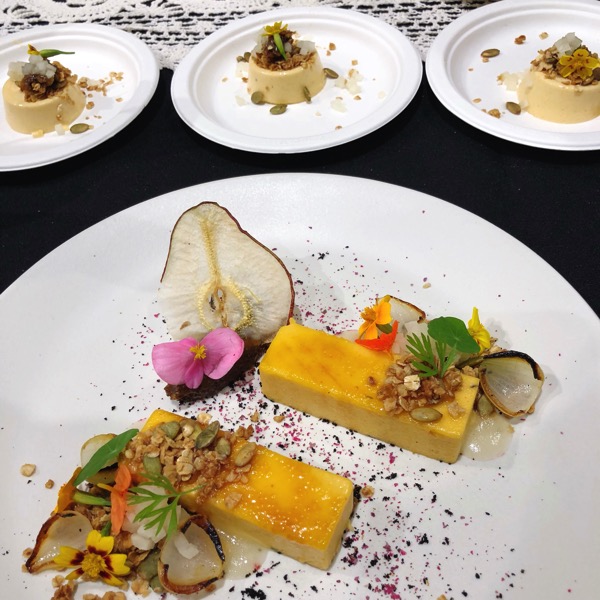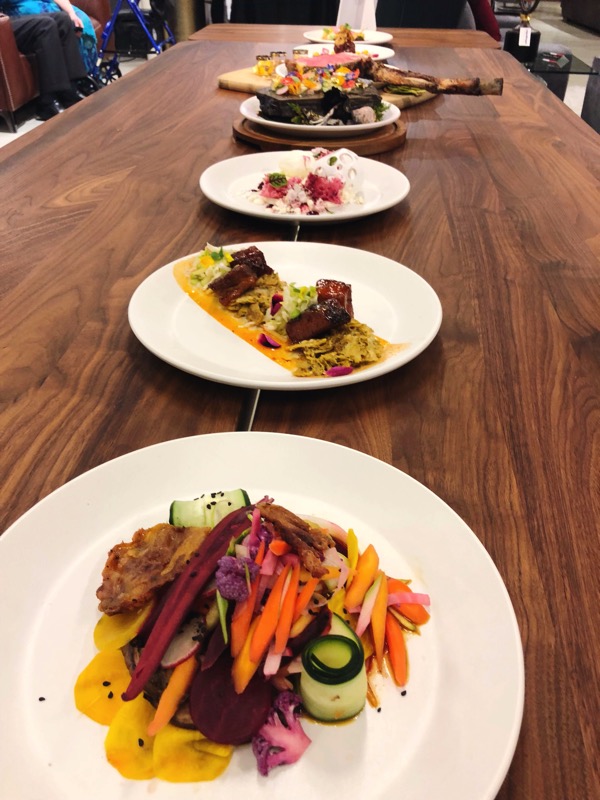 Madre and I walked around tasting the dishes from each chef. (We were biased, of course, but even so, Kyle totally should have won.)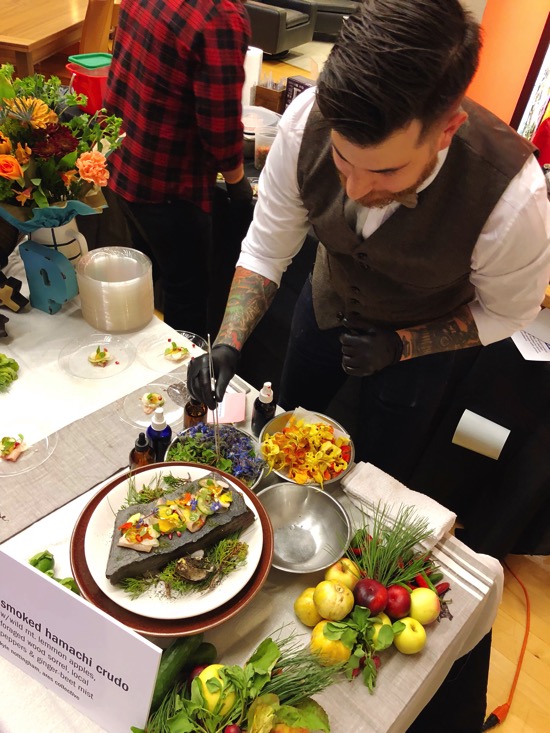 The venue was also really unique. It was held at Copenhagen Imports, which has a ton of furniture and beautiful home pieces. It was cool because there was swanky seating and tables everywhere, but then at the same time, you're like, "I'm drinking wine on a super expensive couch I don't own."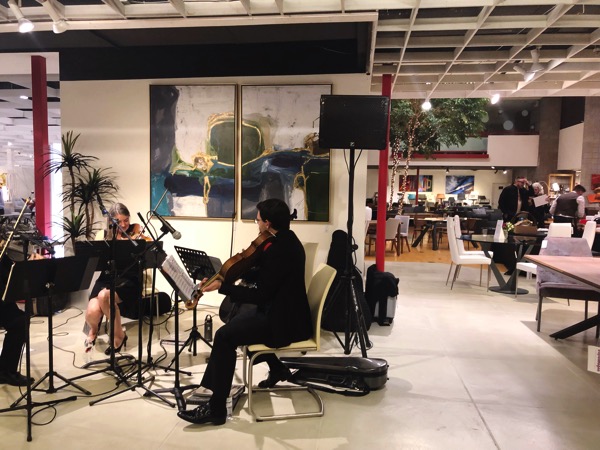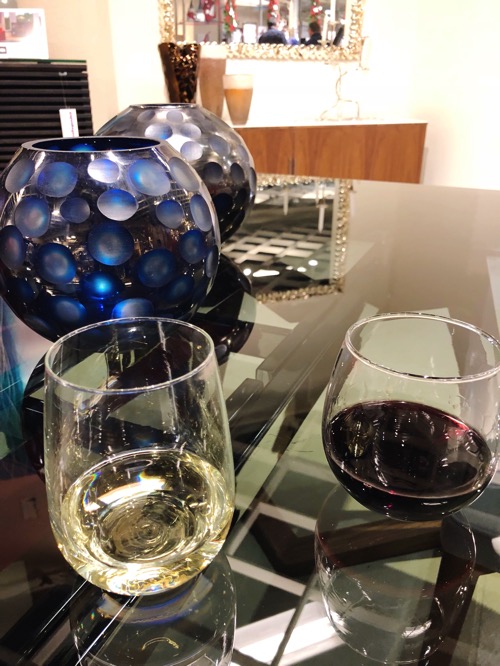 Kyle's dish was a smoked hamachi crudo with Mt. Lemmon apples he picked himself, forward wood sorrel, local peppers and ginger-beet mist.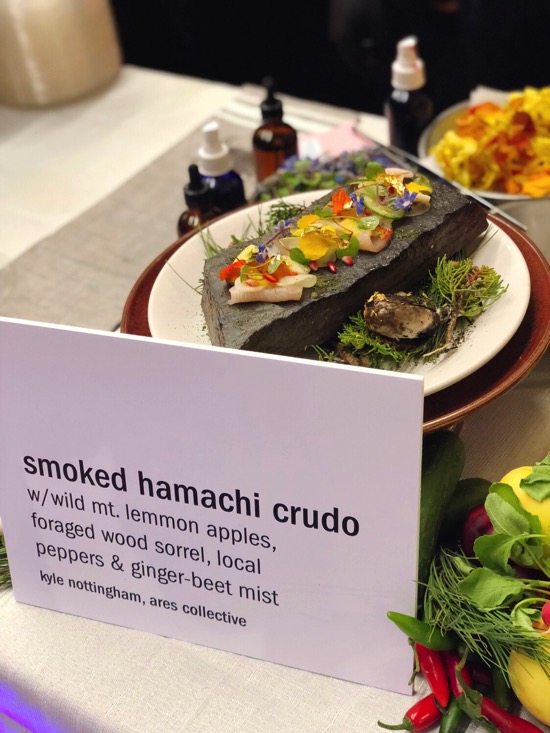 The winning plate was created by one of Kyle's good friends, Ryan Clark. I don't remember what it was exactly but I know it was a beet shortbread with coconut sorbet and rosemary cotton candy. (The cotton candy was LIFE.)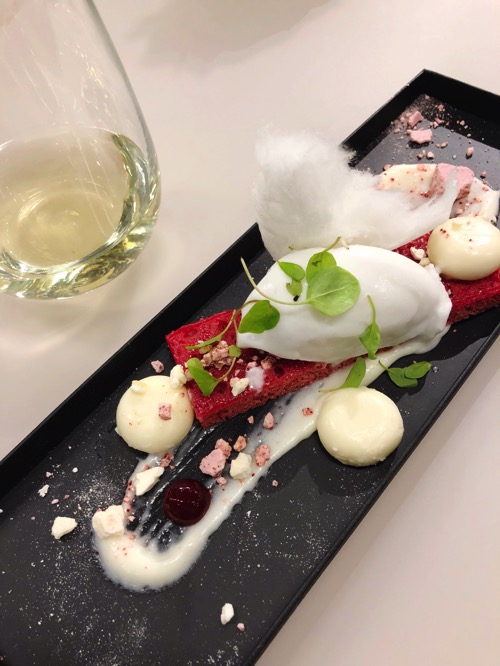 I'm super proud of buddy, and I feel so fortunate that I'm in Tucson right now to hang out with the fam and all of my brothers, and get to see all of the things they're accomplishing. I felt bummed when we were living in San Diego and Georgia and I'd see all of Kyle's food pics and events online. I'm here now, and living it up. 😉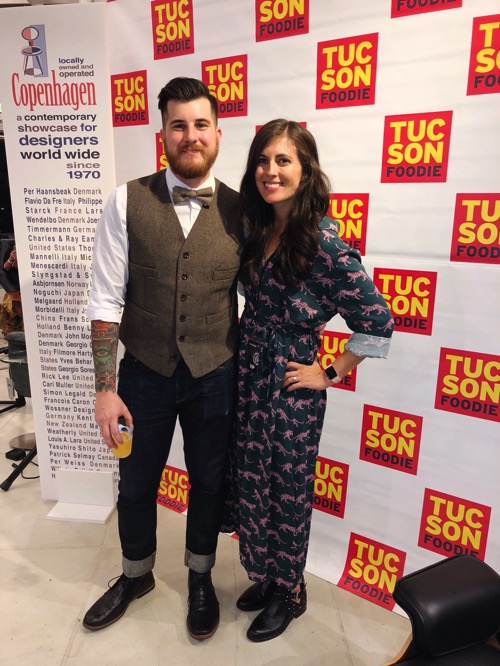 (Wearing this dress with these booties <— sold out, but similar ones are here and here)
Do any of your siblings have unique jobs? Anything they've done that makes you super proud? Share the love in the comments' section!
xo
Gina