(sorry to the dudes out there)
The birds are baaaaack.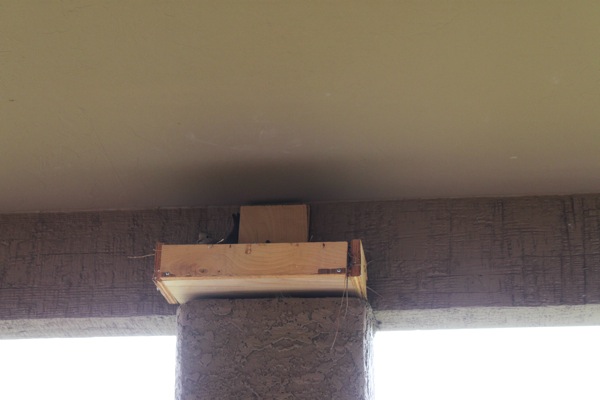 Every spring, we have turtle doves nesting a condo that the Pilot built. The condo was initially built out of empathetic frustration for the poor birds -they'd try to add nest supplies to the top of the pillar and they'd fall off, landing in a sad pile on the porch- and since then, we've had multiple families and baby birds nesting in the house. One day, I was sitting at the breakfast table and noticed a baby wildcat scoping out the baby birds in our backyard. I ran out there screaming -my neighbors think I'm totally normal- but thankfully the wildcat ran off. So excited for the birds that will be born before we move!
Speaking of birds, there are a couple of things I'm excited to do when we get to Cali. #1: I'd love to have a chicken coop. I considered building one in Tucson, but figured it would be too alluring for nearby coyotes. Also, our HOA is kind of womp womp about animals/livestock.
Yesterday ended up being a wonderful relaxing day with the noodle. We had a great dinner together, and after she went to sleep, I had a glass of Malbec, a protein muffin and watched The Bachelor. I don't even really like it any more, but for some reason, I still like to catch up… and fast forward through the annoying parts. (I can watch a 2-hour show in about 30 minutes haha).
A pic from yesterday's afternoon snack: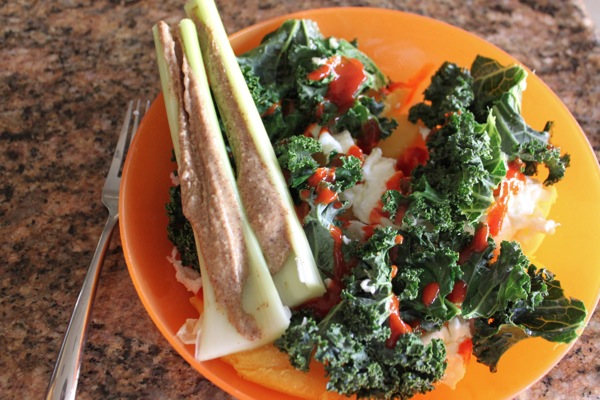 1/2 acorn squash topped with 1 egg, 3 egg whites (from a carton), garlicky kale, sriracha, and almond butter on raw celery. I don't even like raw celery, but I bought it for a recipe and figured an almond butter blanket would help it out. It was pretty good!
Since this post is already random, and this is a question I get fairly often, I thought I'd post a few of my favorite sports bras. I'm sure many of you are the same way, but I'm super picky about them. The fabric has to be super soft, they have to hold everything in place for high impact and fun colors are always a bonus 😉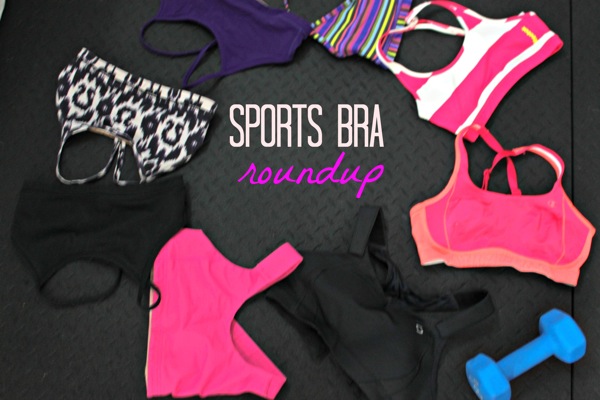 My all-time fave for running: Champion smoothie bra. This one is extremely soft, light and no bouncing.
High impact faves: tie between Push Ur Limits (I think that was the name? lulu discontinued it) and Moving Comfort Juno. The Moving Comfort keeps everything in place, but feels more "industrial." I wish the straps were slightly softer.
Strength training, yoga and dance: Flow Y (I probably have 10 of these) and Reebok studio stripe
What is your all-time favorite sports bra?? Are you loyal to a particular brand, or do you change it up?
Also, if you've lost weight or made changes to your body composition, it's a great idea to invest in a new one. It's funny, but the right sports bra can totally make or break a workout. Or the times that you forget to pack one and are stuck wearing a normal bra. I tried to do cardio and let's just say it was a giant fail 😉
Hope you have a great day!
xoxo
Gina
Polar Loop giveaway ends tonight!