My first BODYPUMP class + SD acupuncture experience
Hi guys! How's the day been? Hope you've had a wonderful morning so far!
My MIL is in town this week. We've absolutely loved getting to spend time with her and show her around San Diego. Livi has been her little tour guide, holding her hand and describing the sights.
First stop: Tiki Port!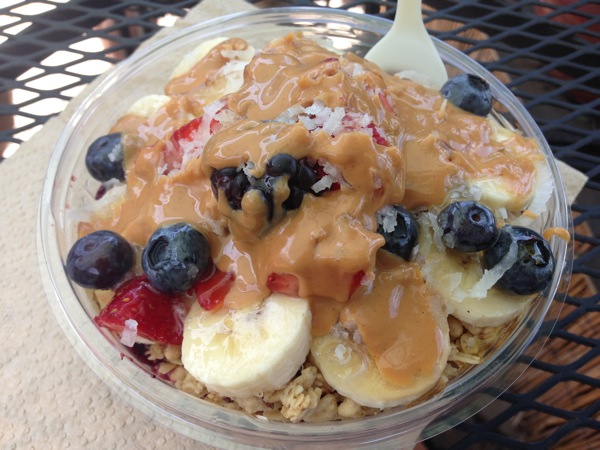 We also went to Mission last night for some adventures, which was a blast as usual. It's become one of our favorite places to walk around and enjoy the fresh ocean air. ("Fresh air" = a giant plate of ceviche with a margarita.)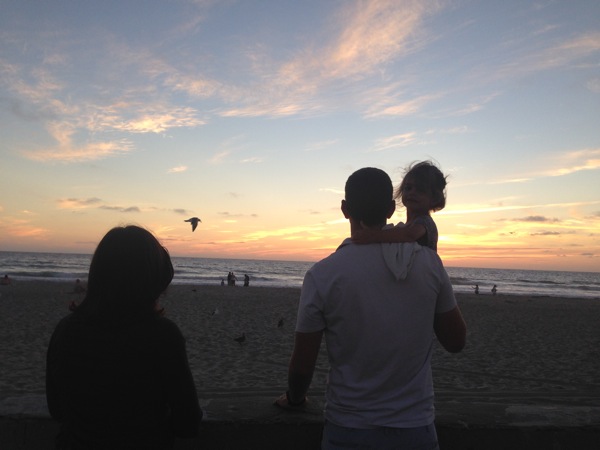 Teaching has been going well this week, and included a first-time teaching experience: BODYPUMP. I taught it! I'm still alive haha. My director wanted me to practice a class before filming my video (to see how my hand held up), and needless to say, I was nervous. This weekend, I marked it a few times to drill the choreography into my brain -it's a lot to learn- and thankfully, it went well. It definitely wasn't perfect, but nowhere near as disastrous as my first Zumba teaching experience many years ago. (Confession: I didn't even have my whole class finished for my first Zumba class. I figured I could "wing" a couple of songs. Don't ever do that, especially your first time teaching and the nerves are in high gear. It was a hot mess.)
Even though I needed to modify a couple of things, I feel stronger and ready to film/submit. It was also a lot of fun to have Lindsey's smiling face out there 🙂 (thanks for coming, Lindsey!)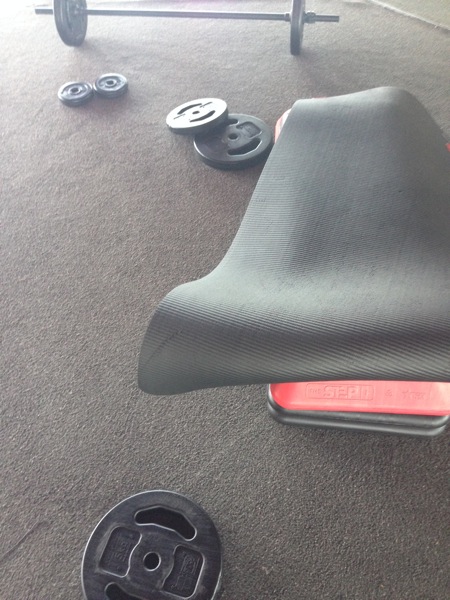 Another first time experience: getting acupuncture here in San Diego!
A difficult aspect of moving so often is finding new *everything* (dentist, OB/GYN, Pediatrician, eyebrow waxer, acupuncturist, etc) in our new spot. Thankfully, I received some amazing emails from reader friends with fantastic suggestions. I have a spreadsheet with recommendations and must-do suggestions for SD that we're slowly cranking our way through! I was especially thankful to receive an email suggesting Old Town Acupuncture. I was pretty attached to my spot in Tucson -Tucson Community Acupuncture is AMAZING- and as someone who isn't a fan of needles in general, I was nervous to see someone new. (A random tidbit: even after we were told Livi was a boy, very early in pregnancy, my acupuncturist thought we were having a girl the entire time. Turns out he was obviously correct in his prediction.)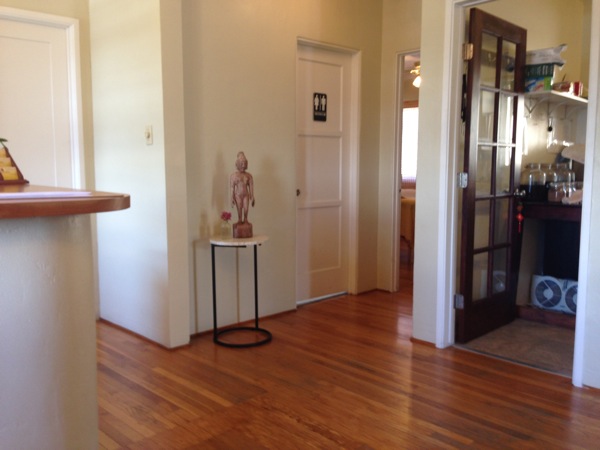 Thankfully, Jared was fantastic. I didn't feel the needles at all, and he spent an hour talking to me, checking out my posture, alignment, pulse, etc. He immediately made some crazy accurate descriptions about me and my personality -it was very voodooawesome- and then I got the acupuncture treatment + some moxibustion. He also gave me some trauma pills to promote healing (the Pilot sarcastically asked me if I should put them next to the snake oil) and I'm excited to go back. It feels nice to have a spot again 🙂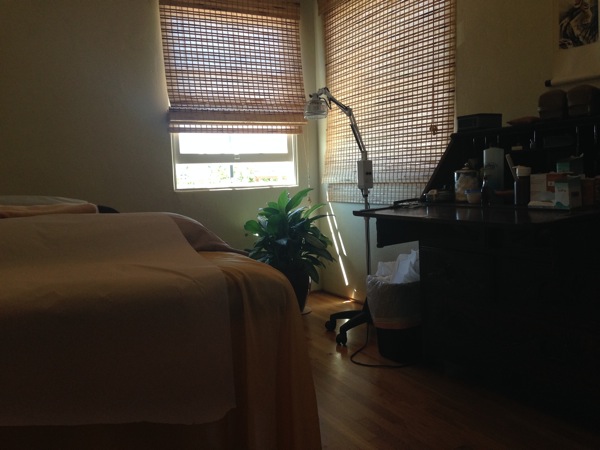 We're off on the day's adventures! See ya later today with a mind-blowing cookie recipe.
xoxo
Gina
My first acupuncture experience