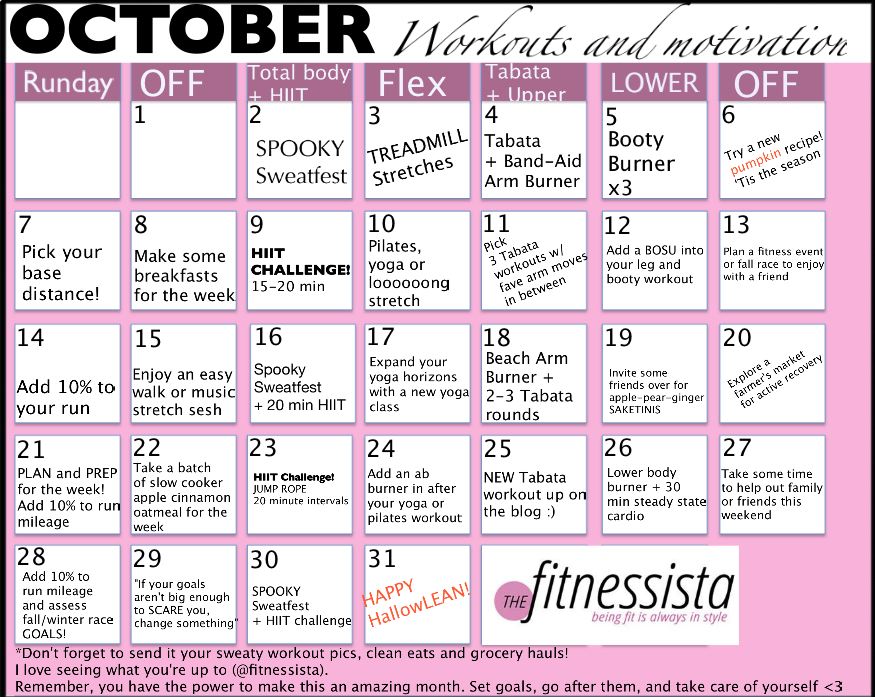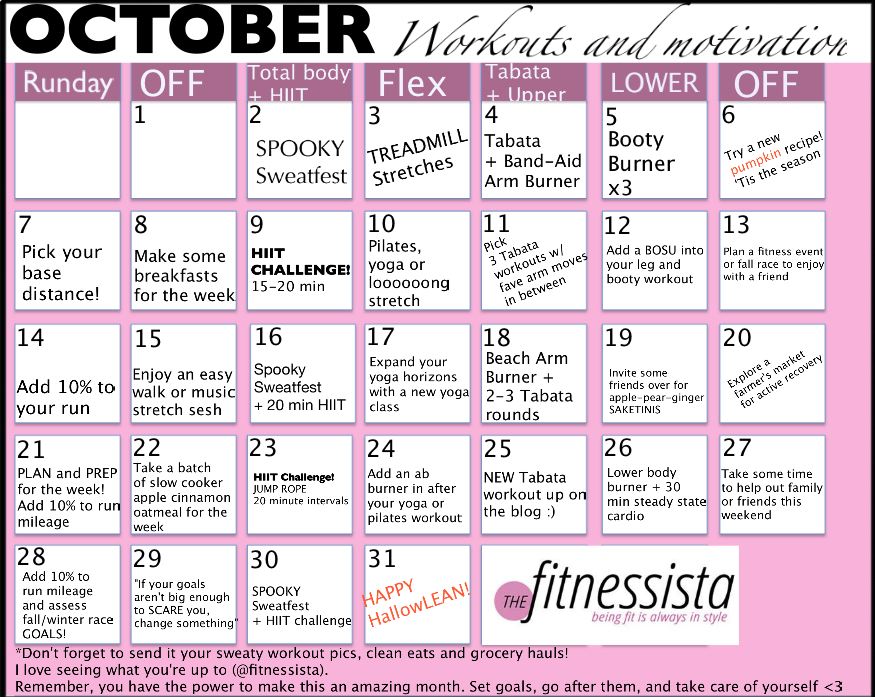 Feel free to print, pin, share, or find a workout buddy to join in the fun! You know I'm always cheering for you, too.
Workouts:
As always, check with a doc before making any fitness or nutrition changes and adjust workouts or days to accommodate your personal needs.
Please send me sweaty pics and your clean eats to @fitnessista (on Instagram or twitter)- I can't wait to see them!
So, who's in???
xoxo