Since starting the blog, I've made quite a few macaroon variations. They're a very popular dessert option in the raw food world, and everyone has their own variation and preference as far as ingredients go. They all basically have the same ingredients: coconut, almonds, coconut oil, and sweetener of choice. So far I've made totally raw, not raw but more convenient, different chocolate, fruity and fun flavor combos. For me, they're the perfect little dessert when I want a sweet treat, but don't want to commit to an entire piece of cake or full-sized dessert. (If you hand me a dessert, chances are that I'll finish it.) I also love them crumbled on top of yogurt, oats, or smothered with a layer of peanut butter.
The original plan was to save the recipes until I get a book deal, but I've been thinking a lot about something that I heard the Neely's (from Food Network) say. They always felt like "saving" their recipes for a second cookbook, but realized that if they didn't give their heart and soul into the first one, there wouldn't be a second cookbook. Writing a book has always been one of my long-term goals (along with working for a fitness magazine), but I'm hoping it will be a more health/fitness-related book. So in the meantime, if and when that's supposed to happen, I'm just going to give my heart and soul into this blog.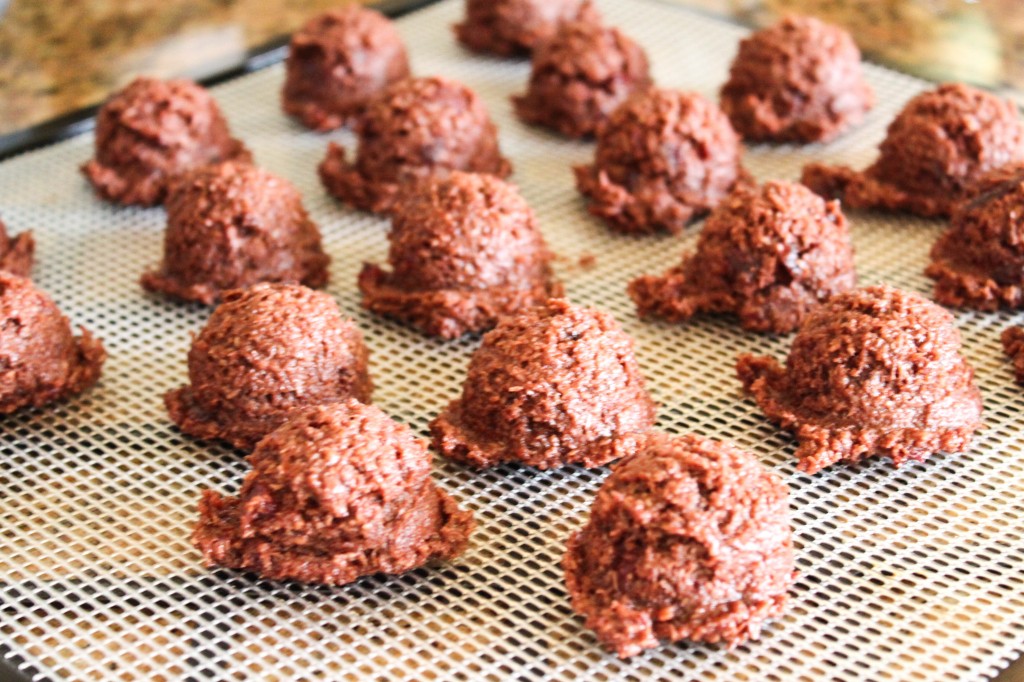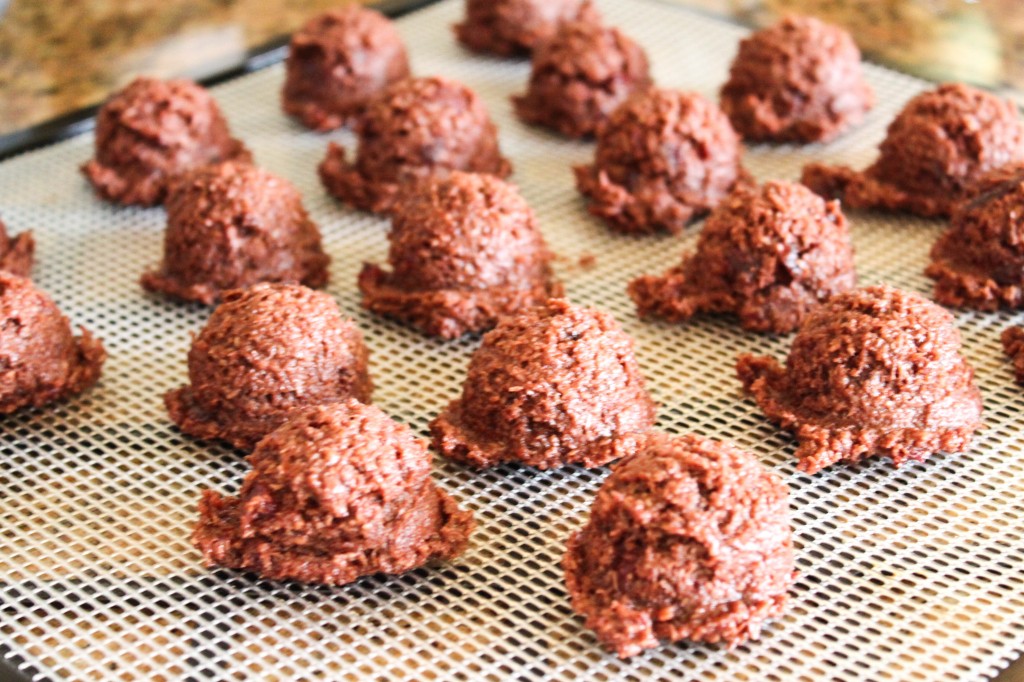 Red Velvet Macaroons
Makes about 24 minus however many disappear during the "cooking" process
-2 2/3 C shredded unsweetened coconut (I use the "Let's Do Organic!" brand and it's exactly one bag's worth)
-1/4 C fresh beet juice (this gives the roon a lovely red color, but is optional. Without it, you'll just have a milk chocolate-flavored macaroon)
-1/3 C cocoa powder (for this batch, I used baking cocoa powder. Raw is more intense, so you'll need less- 1/4 C should do it)
-1 1/3 C almond meal (I used the ready-to-go stuff from Trader Joe's, but you can also grind almonds into a meal using the Vitamix or food processor)
-1/4 t cinnamon
-1 t vanilla
-hefty pinch of sea salt
-1/3 C coconut oil
-1 C maple syrup (or a little more depending of the texture of the dough)
1. Mix all of the dry ingredients in a mixer, and then add the beet juice. Mix around until the mixture is a light pink color.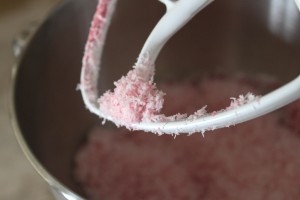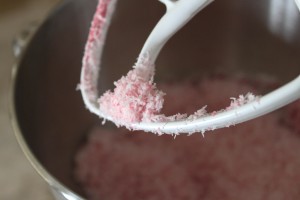 2. Add in the almonds, mix, salt and cinnamon.
3. Next, add the coconut oil and maple syrup, mix well, and then the cocoa powder last.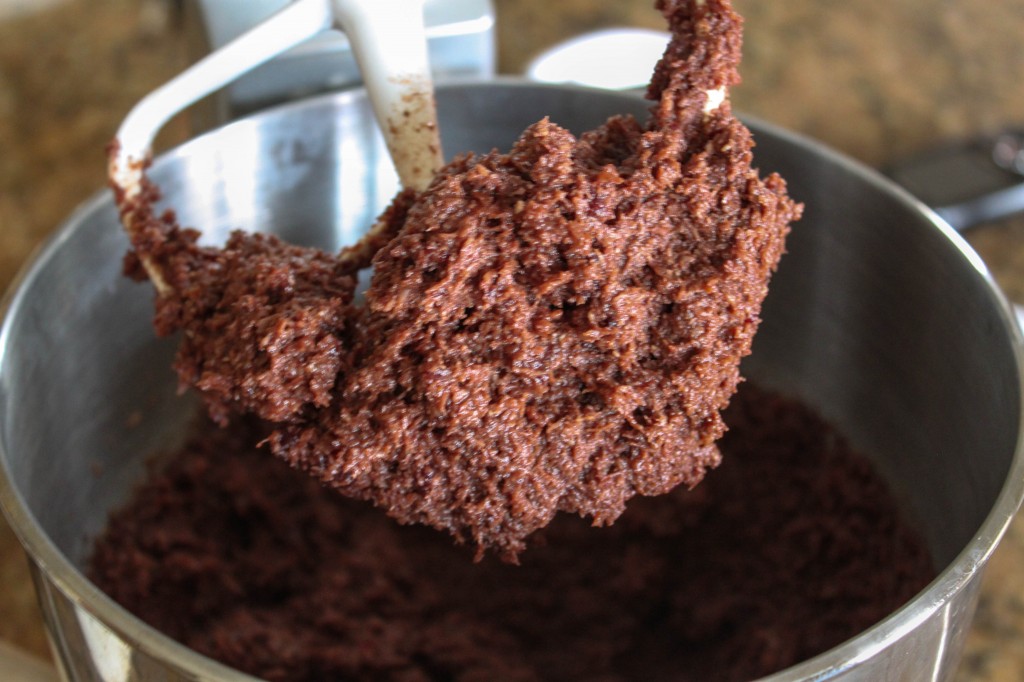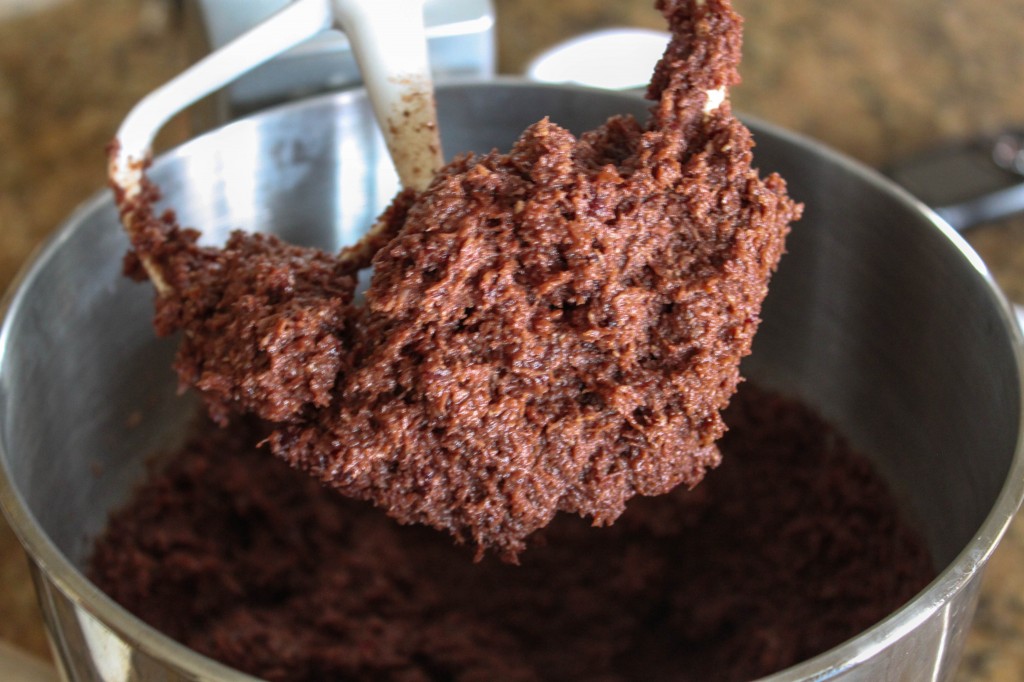 4. Using a melon ball scooper, scoop onto dehydrator trays or onto a greased cookie sheet. Dehydrate for 36 hours or so, until crispy on the outside and soft on the inside. If you're using the oven, just put them in there on the lowest setting with the door slightly ajar. If anyone does the oven version, please let me know how long it takes!
Enjoy <3