Friendly reminder: This trip to Fresno was paid for by the lovely people at POM Wonderful
Hey everyone! I'm here in Fresno for the POM Blogger Harvest Tour 😀 I've already met some lovely ladies including TINA, Emily, Shirley and saw Caitlin and my very good friend Heaby again. From what I can tell so far, this is going to be a crazy amazing experience.
To rewind a little, I woke up early this morning –not as early as planned because I set the alarm for PM instead of AM- did 20 minutes on the hotel elliptical and hit up the hotel breakfast.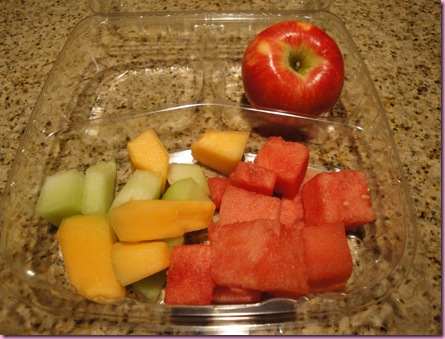 In all honestly, I really wanted eggs for bfast but there were none so I rolled with fruit. The watery oatmeal wasn't really calling my name.
I got all my stuff ready and took a cheesy Myspace-inspired pic: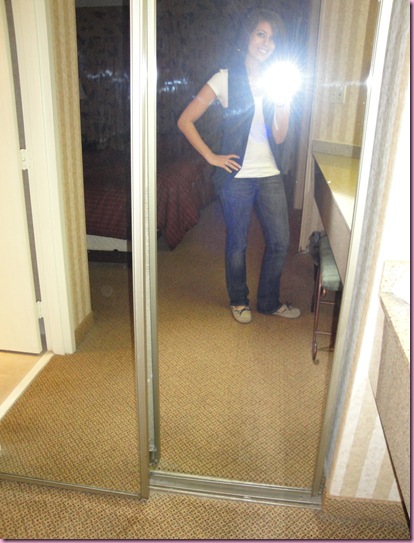 Rockin' the moccasins 🙂
My first flight from Orlando to Dallas was bueno –despite the fact that I was sandwiched between two guys and woke up sleeping with my mouth open. Sexay- and I had some eggplant bacon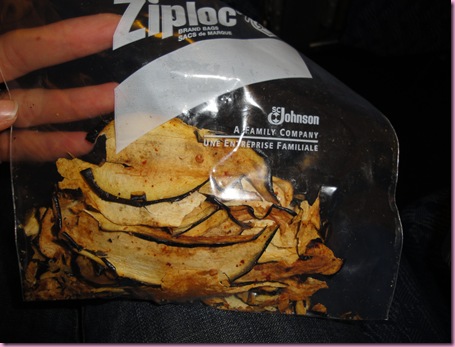 The man sitting next to me was intrigued by the bacon and I gave him a piece- he LOVED it! We then got into a deep discussion regarding the SAD (Standard American) diet and the importance of eating well. A man after my own heart.. except ~40 years older 🙂
When I got into Dallas, I hopped on the free WiFi (thank you , Dallas!) and ate some zucchini chips.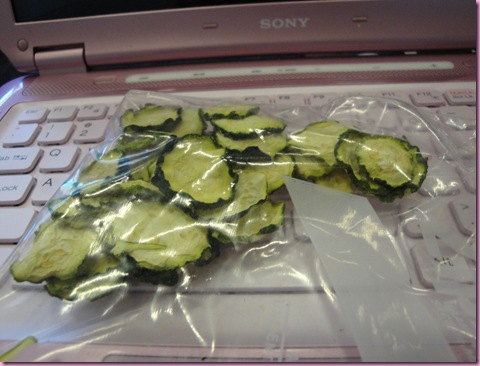 I also had an unpictured Coconut Cream Pie Larabar on the plane. And an orange 😀
It was so lovely to see that HEABY was on my flight (!) and I met up with two other lovely bloggers, Shirley and Emily who were also on our flight.
We shared a taxi to the hotel: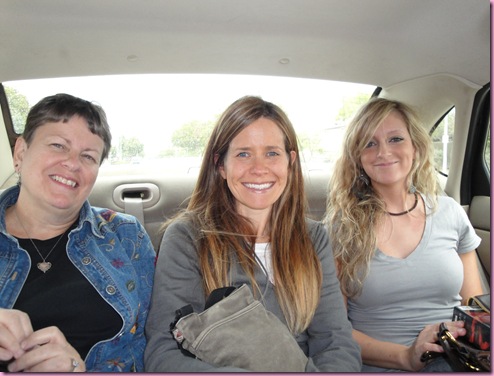 And saw Caitlin and Tina upon arriving 😀
As well as SWAG!!!!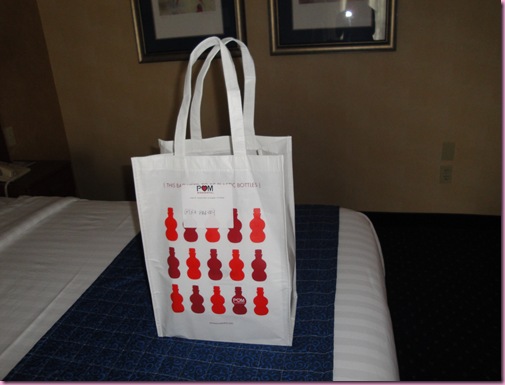 POM gave us a beautiful array of welcome gifts including a potholder and recipes, how to cut a pomegranate cutting board, folder with an itinerary, Fiji water (which I dove right into)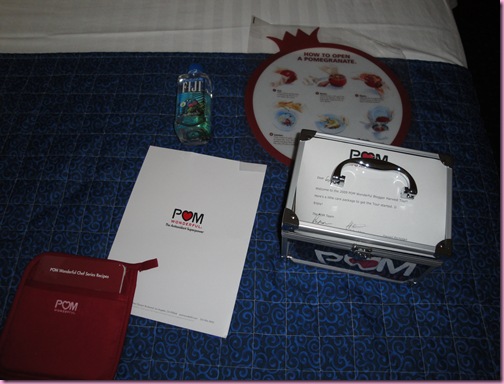 A SUPERCUTE American Apparel POM Blogger Harvest shirt, Ice POM coffee, coupons, a notebook, a magnet, and POM cider mix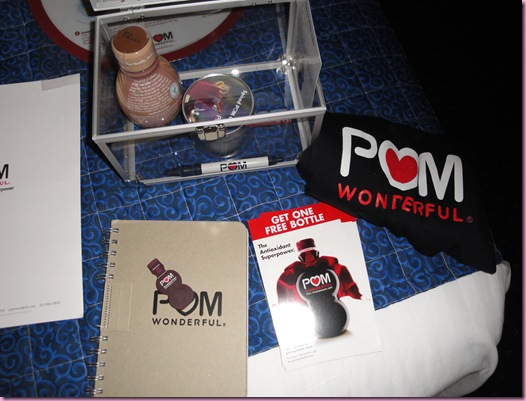 Thank you!!!!
I just ate yet another Larabar.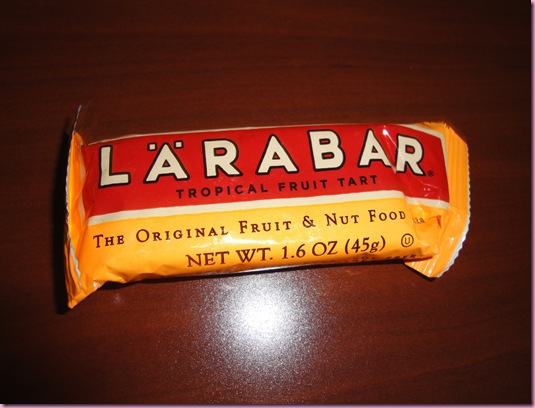 I've had two today and am ready for my madre to leave a comment saying "that's not a meal, Gina" 😉 Guess my snack-packing wasn't as great as I thought and needless to say, I will be stuffing my face in the most dainty-like manner possible tonight.
I'm off to hit up the gym and get in the rest of my cardio and some weights, then getting ready for dinner 😀
Lots of pics to come!
xoxo,
G$