SSU 2013 Week 3 Workout and Meal Ideas
Hi friends! You're all doing such an incredible job with Summer Shape Up this year. Keep up the great work! The key for week 3 is to focus on keeping momentum. The ball is already rolling… don't stop the progress you've started! All you have to do it keep up what you're doing, keep up your energy, and focus on making each week better than the last.
Let's do it!
Here's what the week 3 workout looks like: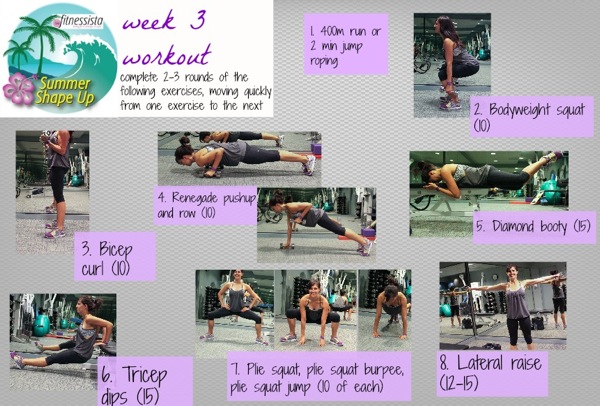 [As always, check with a doc before making any fitness changes. Honor your body as modify as needed]
Warm up with foam roller and dynamic stretching (optional) and moderate cardio of choice. Then complete 2-3 total rounds of the following circuit, moving quickly from one exercise to the next:
1. 400m run/walk or 3 minutes jump roping
2-3. Weighted squat and bicep curl (10 each). Hold the weights at your side as you squat (be sure to keep your chest lifted, core tight, weight in your heels and knees stacked over your ankles). Immediately go into 10 bicep curls. The weight for this one should be challenging, as you should have to push yourself to finish the last couple of reps.
4. Renegade pushup and row (10 total). You should be able to use the same dumbbells for this one. Come into your plank position holding onto the dumbbells, lower down to a pushup, back up to plank and then one row on each side in plank position. That is one rep, so you'll complete 10. Beginners, you can do your plank, pushup and row on your knees. Just keep your hips down and in line with your body.
5. Diamond booty (15). Let the end of the bench be in line with your hip bones. Glue the bottoms of your feet together (making a diamond shape with your legs) and then raise them up to hip height (no higher and pay attention to avoid hyperextension of your back). Lift and lower 15 times, making sure to SQUEEZE your booty.
6. Tricep dips (15). Level 1: legs bent; Level 2: legs straight; Level 3: legs straight and one leg raised off the floor
7. Plie squat, plie squat burpees, plie squat jumps (10 of each). Complete 10 full plie squats (hold a weight for more of a challenge), 10 plie squat burpees (pushup is optional) and 10 plie squat jumps, touching the floor in between
8. Lateral raise (12-15)
Follow with ab burner of choice and cardio as indicated in the workout calendar.
Some meal ideas: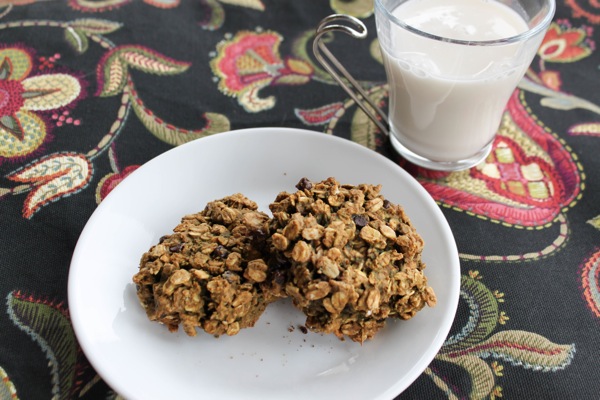 Breakfast:
Green-a-colada smoothie + 1 egg
*Banana bread protein pancakes  
 Breakfast cookie (baked version)
Toast with over easy eggs and mashed avocado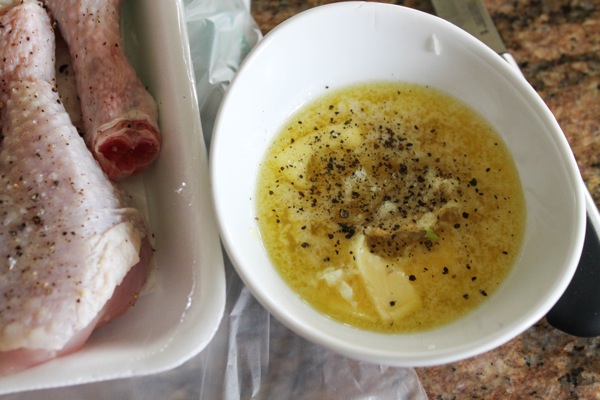 Lunch/dinner:
*Garlic and mustard chicken drumsticks with sweet potato and goat cheese rounds, sliced zucchini
Salmon in parchment with asparagus and basil, red potatoes
*Homemade gazpacho, grilled protein, quinoa
Pesto baked salmon with veggies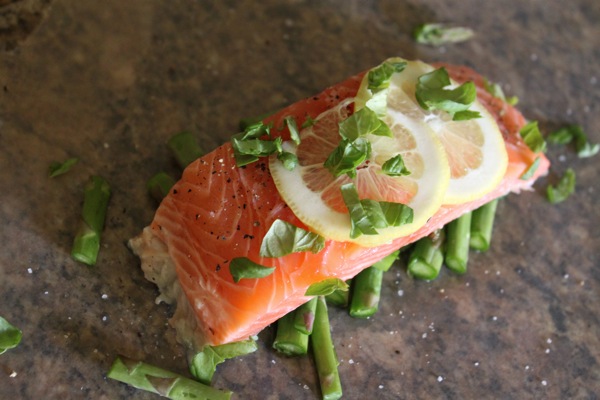 Snacks:
Yogurt with sliced fruit
Turkey or salmon jerky and sliced raw veggies dipped in nut butter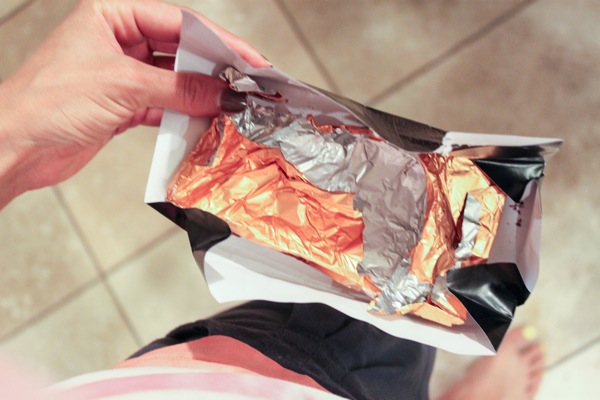 Dessert:
Glass of wine or small cocktail
Dark chocolate
Baked apple
So what's on the menu this week? Leave your meal and fitness plan below!! Are you excited for the week 3 workout? 🙂