The Best Kind of Biscuits
Morning! How are you? Hope your Monday is off to a great start 🙂 Thank you so much for the cleaning tips- I'm excited to see if I can get the beastly water stains outs 😉
The grillmaster DID make an appearance last night 😀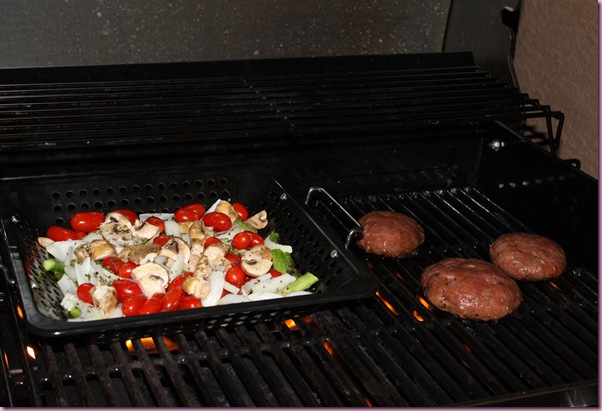 Burgers and veg  🙂
For the veg, I used asparagus, sweet onion, mushrooms and grape tomatoes, seasoned with sea salt, pepper, oregano, balsamic and olive oil and
The Pilot made himself some grass-fed organic burgers.
I had grand plans for these veggies: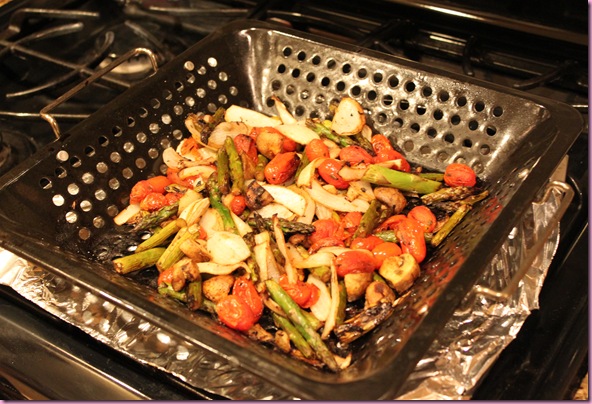 grilled veggie salad beast!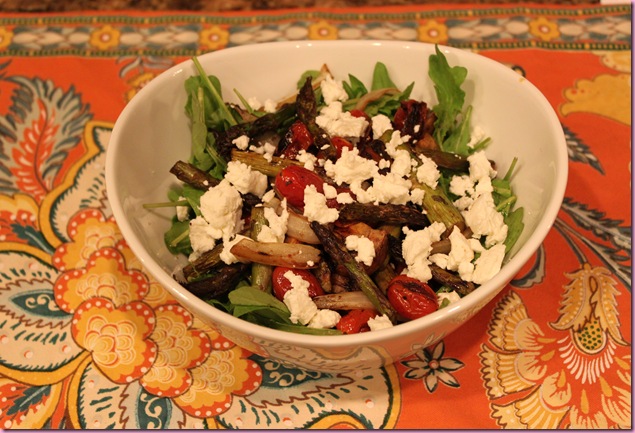 I topped arugula with the grilled veggies, dressed with red wine vinegar, olive oil, sea salt and a hefty helping of goat cheese 🙂
The Pilot's plate: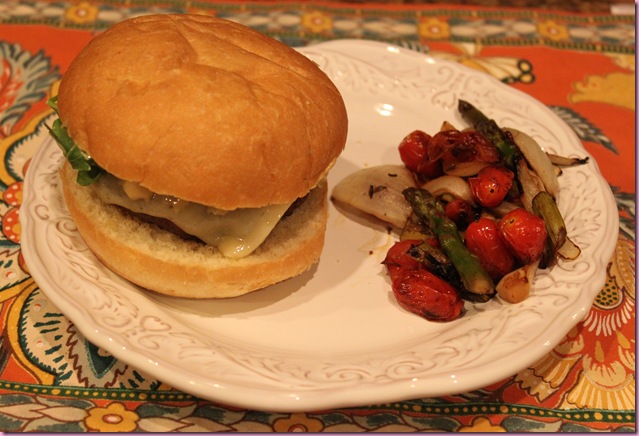 Amazing. I love when someone else cooks dinner 😉
This morning, I woke up and it was CHILLY outside. I love it- so does Bell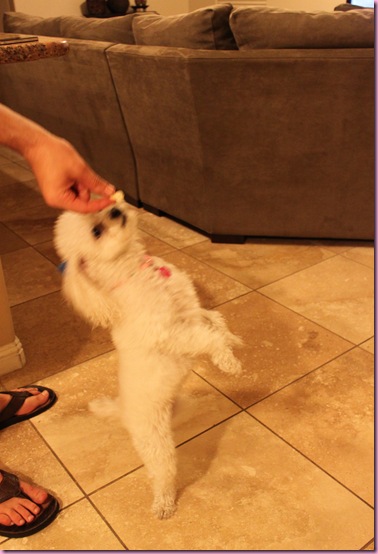 [She twirls for treats now]
I was so stoked to try a new recipe for breakfast: Gluten-free almond biscuits!
When reader Leah sent me this recipe and said it was one of her favorites, I couldn't wait to try it. Le's be real- I'm a fan of any recipe that includes almond butter.
Here are the deets:
 Leah's gluten-free almond biscuits

*2 1/2 C. Almond flour / meal               

*1/4 C. Oat flour (or spelt)

*1/2 tsp salt

*1/2 tsp baking soda

*1/8 C. grapeseed oil

*1/8 C. almond butter

*1/4 C. agave

*2 large eggs

*1 tsp lemon juice

Preheat oven to 350.

1) Combine dry ingredients

2) Whisk wet ingredients and pour into dry

3) Drop batter by the spoon full onto a parchment paper lined cookie sheet

4) Bake for 10-11 min until a little golden on top and a toothpick comes out mainly clean

The only changes I made:

-canola instead of grapeseed oil

-maple syrup instead of agave

-baked an extra 7ish minutes, since I made 6 giant biscuits instead of smaller ones 🙂
These are INCREDIBLE. The texture is fantastic –not grainy in the least- and they have a mildly sweet nutty flavor. Perfect for any sweet or savory meal. You'll love them 😀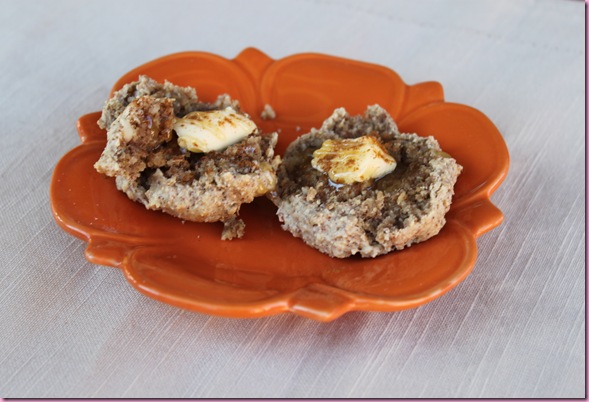 Off to spin <3
xoxo
Gina