I have a not-so-secret love for awards shows. Maybe it's my obsession with gorgeous gowns, celeb gossip (my guilty pleasure) and the fact that ever since I was young, I wanted to go to one. Of course, my career in performing died the day I changed my major from musical theatre to finance freshman year of college, but who knows? Maybe I'll win a contest someday 😉
Here are some of my favorite dresses from last night's Emmy's: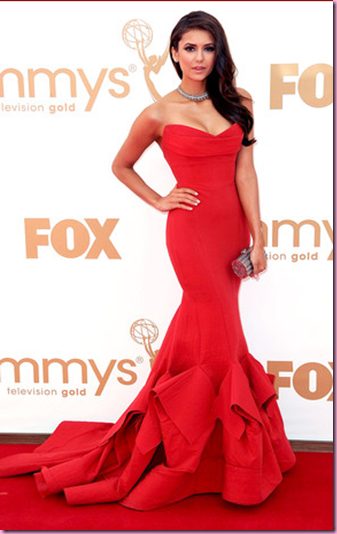 Nina Dobrev
It fits her body perfectly and I love the cut of the dress. Red was the obvious color of the night. It makes me wonder if stylists decide on a *color* in advance or if they send each other a memo or something 😉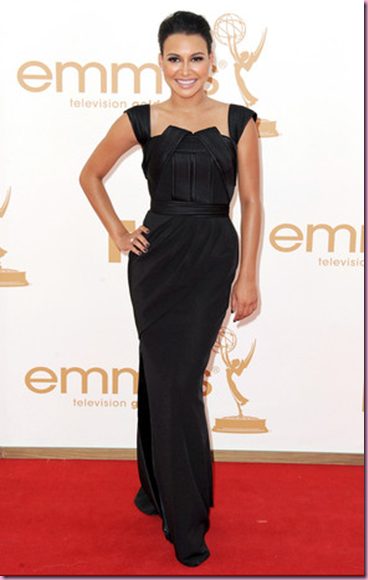 Naya Rivera
Usually I'm not a fan of black, but the bodice and neckline are structured and unique.. If she rolled with a colorful clutch or heels, or more bling-tastic jewelry, it would have brightened it up a little.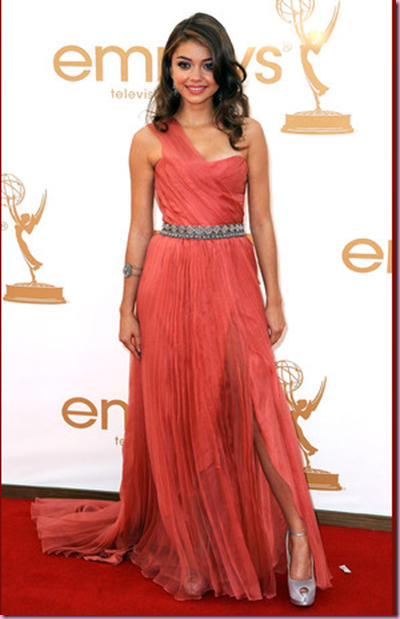 Sarah Hyland
LOVE this dress. I feel like it's age appropriate because she's younger, and love the shoes, belt and one-shoulder.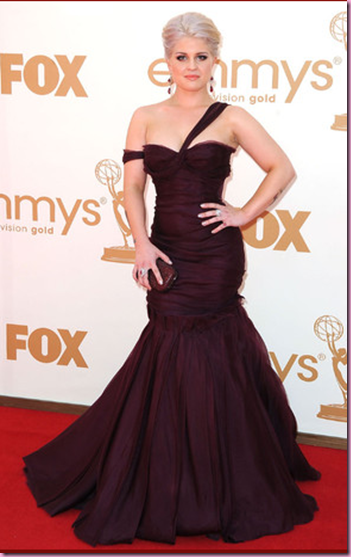 Kelly Osbourne
Kelly always looks glamorous and so put-together, so I wasn't really too surprised 😉 This dress is perfection- beautiful color and the straps are so romantic.
And some of my not-so-faves: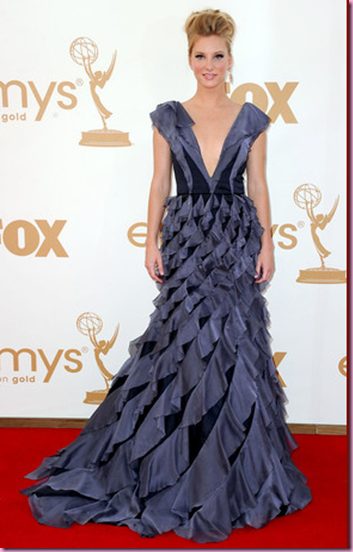 Heather Morris
Usually the Glee girls always hit a home run, but the ruffles swallowed her up.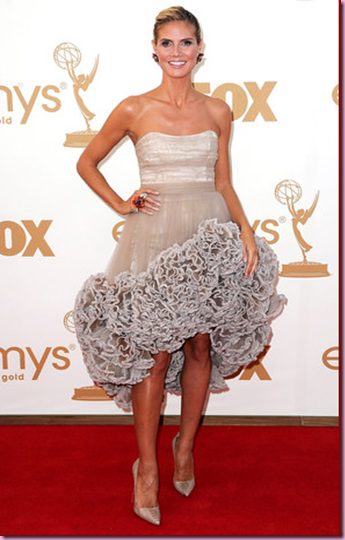 Heidi Klum
Same goes for Heidi. Too many ruffles, but I do love the color on her.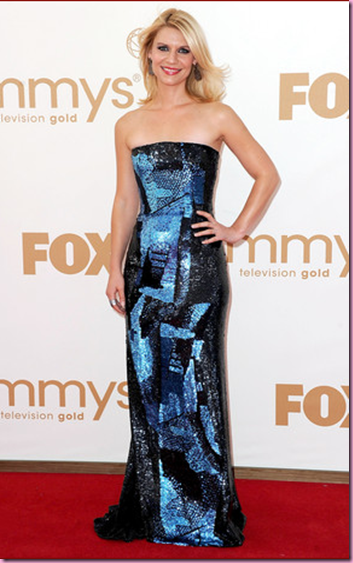 Claire Danes
Forbidden galaxy dress. No need to say more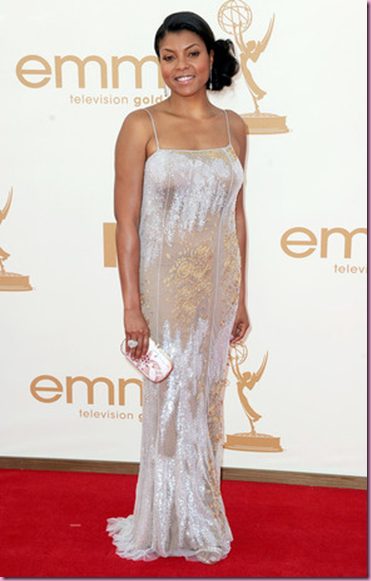 Taraji P. Henson
I felt like this was something I could find at Dillard's in the Junior's section, and it was a little see-through.
You can see the rest of the E! Emmy arrival pics *here*.
Checking out the pics made me do a double-take with how thick-skinned celebrities must be. People write some terrible things, not just about the dresses but about their personal lives, bodies, etc. It's kind of crazy. I get one negative comment and it stings… and sticks with me for a little while before I brush it off. I've gotten better at it, but it's hard to imagine dealing with that on a WAY larger scale.
Anyways,
Do you also fantasize about attending awards shows? How do non-celebrities actually get to attend these events? Who wore your favorite dress last night?