(this early in the morning? Let's just roll with it haha)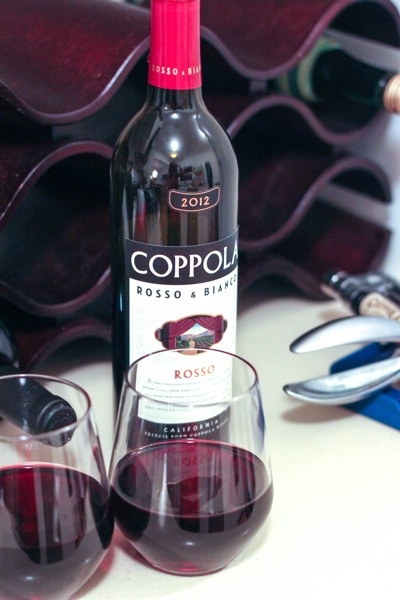 If we were having wine right now, we'd probably have to be in Little Italy. I've only been once and am already obsessed; can't wait to go back. And the REAL Italy. I think/wish about going back every day. The urge is real, friends. We'd have to get some margherita pizza to share with our wine, too. 🙂
I'd want to hear about what you've been up to! How's the end of summer going for you? How are the fam, kids, fur-kids, job, life? I always love to hear about what's going on and what you've been doing.
I'd tell you about a couple of exciting things: my first eBook ("Build Up Your Blog") should be live today (I'll post the details, but it will initially only be $9!) and I'm looking forward to an upcoming trip to British Columbia. I've never been to Canada, but already know the scenery will be exquisite.
If we were having wine right now, I'd tell you about "the twos." They've been trying over the past week, but things seem to be on the ups (knock on wood). Also, teething: apparently it never ends, haha. I'd also probably tell you about something especially cute Liv did yesterday. In her yoga class, after savasana, the kids take turns ringing a small bell and say how they feel. It's very sweet, and usually the responses vary along the lines of "I feel peaceful," "I feel kind," or "I feel happy." Livi's response for the last two weeks: "I feel Nani." Nani = my nana, Livi's great-grandmother, and is the epitome of kind, peaceful and happy. It's my goal to "feel Nani" (or at least demonstrate a small portion of the love, energy and endless patience she has) on a daily basis.
Re: fall TV, I'm SO stoked that Scandal is just around the corner. Also, I guess The Mindy Project comes back tonight? Never seen it, but mage it's time to start.
I'd want to hear about fitness events, and likely ask you to go paddleboarding or take a class with me. I've been fortunate to have three blog friends in my classes the past couple of days!
Do you have any fitness events on the horizon? Any intentions that you set for yourself each day? And lastly, red or white? 🙂
Have a wonderful day and I'll see you later <3
xoxo
Gina