Last night, the Pilot and my brother went up to Phoenix for the Celtics game. So after my girls' night dessert party, I had a glass of Malbec and decided to spend the rest of the evening being gloriously lazy. I thought I'd watch some TV and actually pay attention instead of catching little snippets here and there. I browsed the Amazon Prime selection (free streaming movies and TV) and when I didn't find anything I really wanted to watch, I decided to listen to you all and give Downton Abbey another try.
I understand the hype now.
The only thing the first episode gave me was the desire to speak with an English accent. Other than that, it left me in a bored, dazed stupor -which made me think I was just weird and couldn't "get" why everyone loves it- but episodes 2 and 3 SUCKED ME IN. I fell in love with the characters (Maggie Smith is quite a little firecracker) and the scandal sealed the deal. I'm excited to catch more episodes when I have a free 48 minutes to spare.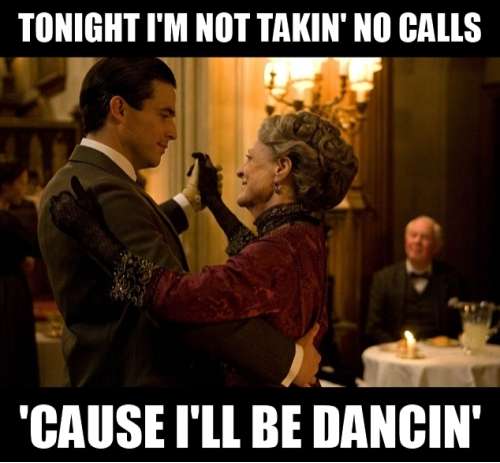 (Source)
Today has been busy but bueno. I worked -taught a pool class- and when glide didn't go, my friend and I got to crash the Zumba party that was occurring at that time. To make things even more exciting, only two girls came to bootcamp after Zumba and said, "Can we just keep doing Zumba instead of bootcamp?" It was like Christmas.
Lunch of champions: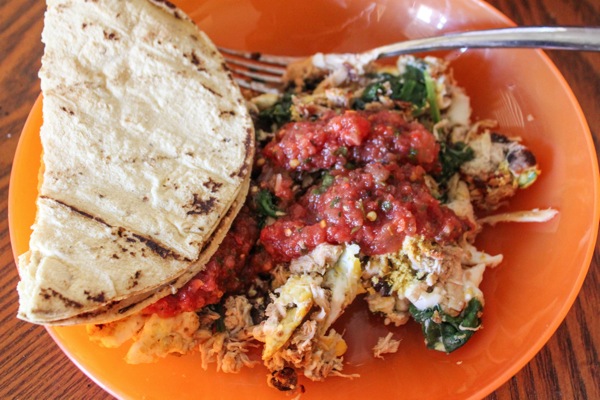 (chicken, black beans, 2 eggs, salsa, spinach and a homemade corn tortilla)
I've also been enjoying bites of this: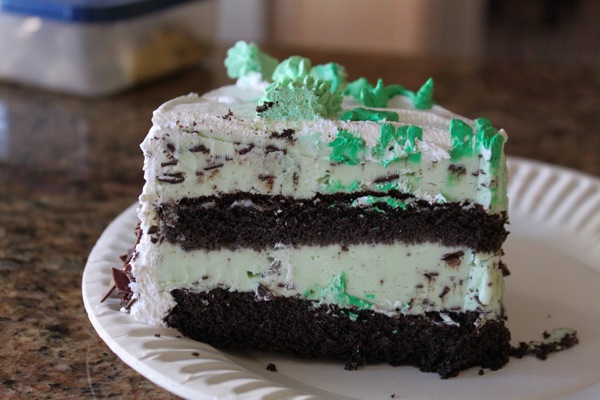 (it's our neighbor's bday)
and shared a little with my best girl. It was her first time trying ice cream cake and I think she was a fan 😉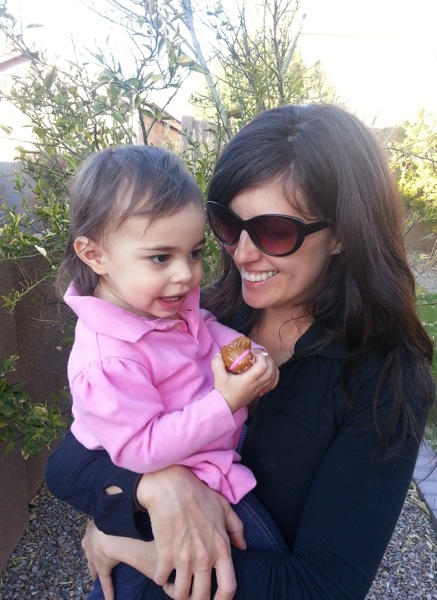 Not sure what's going on tonight, but I'm kind of dreading the rest of the construction cleanup upstairs. Every time I come upstairs, I'm reminded of all the work we have to do and keep reminding myself that it will feel so good when it's over. This weekend I'm also making a few new recipes to post this week 🙂
What are you up to? Any fun fitness plans? The weather is gorgeous again, so I'm looking forward to tomorrow's run with the jogging stroller.
Have a great night!
xoxo
Gina
Heads up! Last chance to sign up for the Champion giveaway <3