Something legendary landed in Tucson….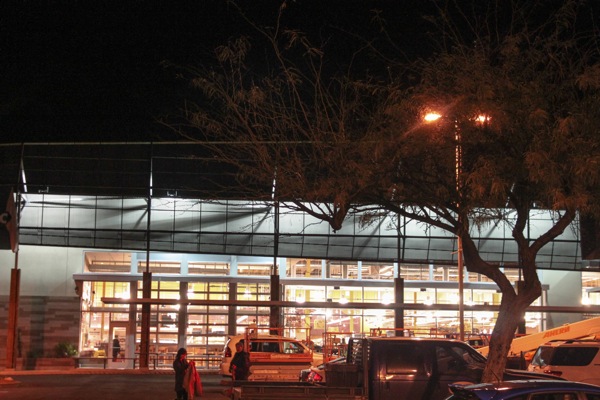 it's a bright, shiny, new Whole Foods!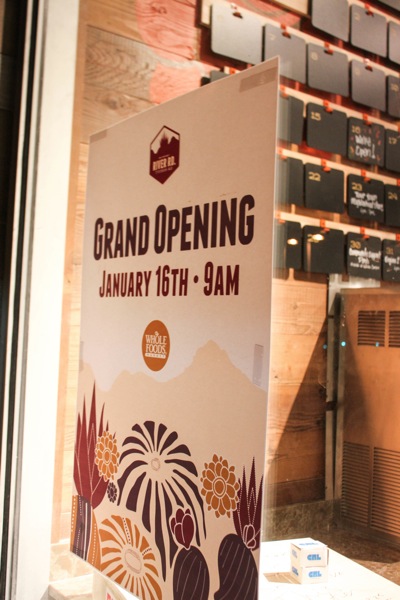 Meg and I were kindly invited to check out a preview night before the store officially opens later this week. After our little tour and taste around, I'm even more excited than I was before.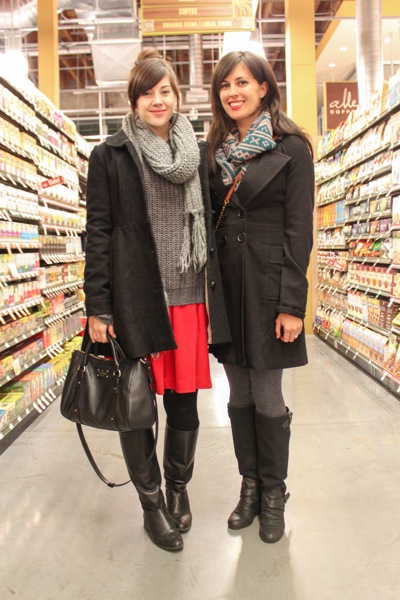 Something that sets this Whole Foods apart from the other two in Tucson: it has a legit hot bar,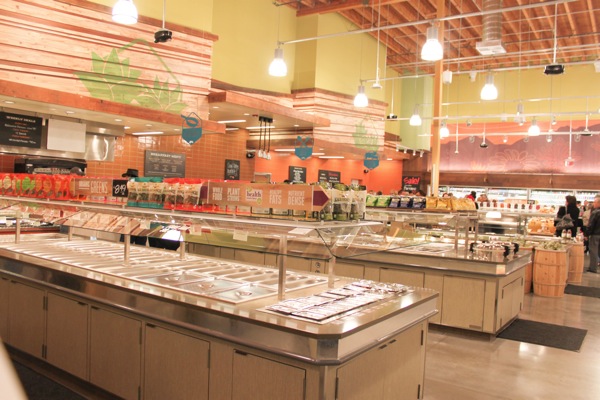 juice bar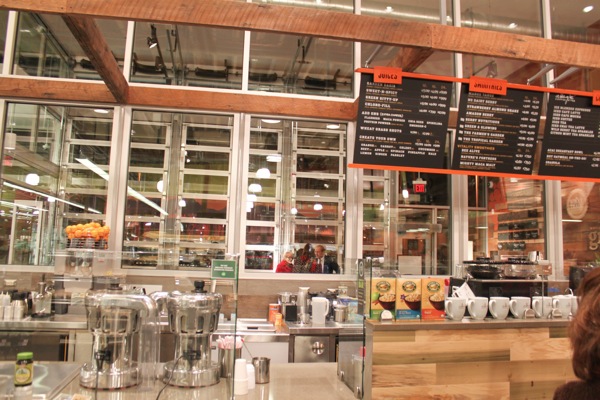 and BAR bar, with flat screen TVs, wine and local beers on tap.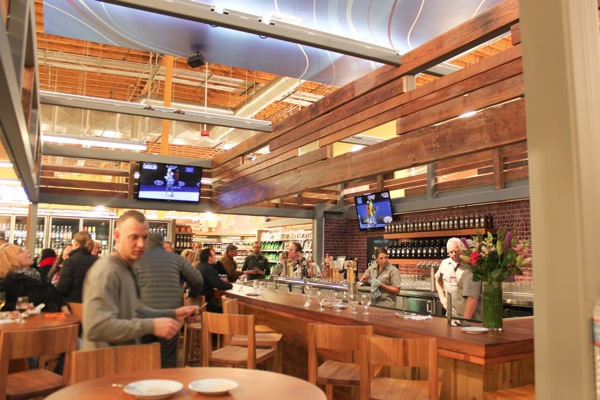 I don't think it will be difficult to convince the Pilot to hang out there with me 😉
Throughout the evening, we were thoroughly wined and dined. There were stations set up throughout the store, featuring fresh baked goods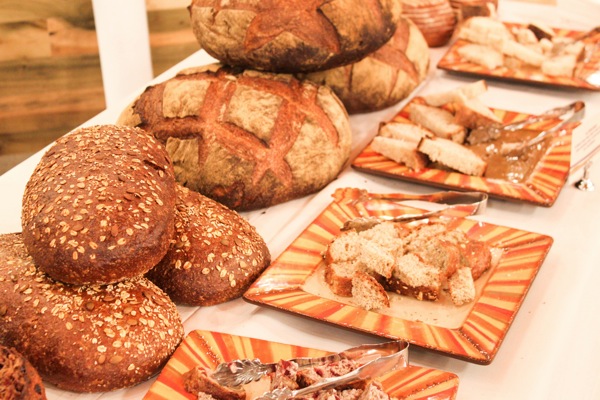 regional fare, salads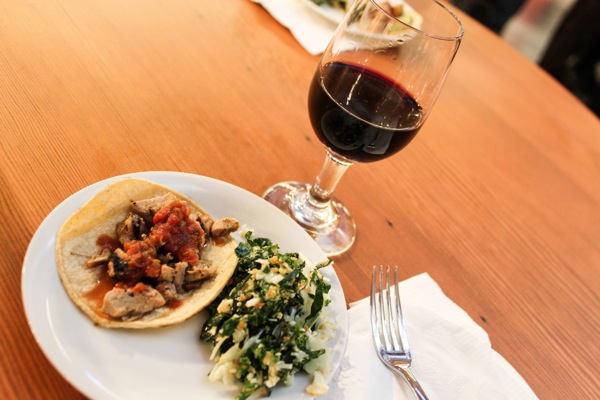 antipasto tables with various prosciuttos, olives and cheese,
soups, mini grilled cheese sandwiches (which had caramelized onions on them… amazing)
sushi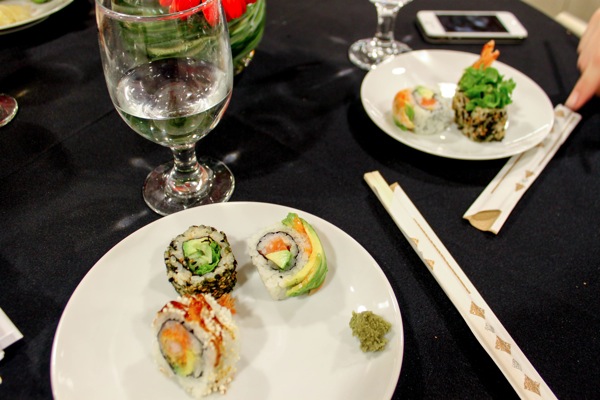 and an entire table of goat-milk based goodies.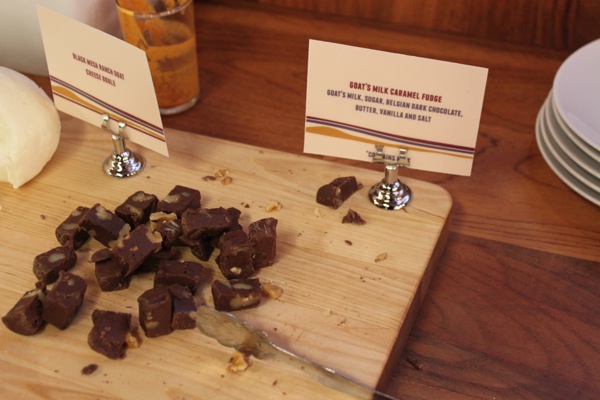 Sorry the pic is a little blurry. I was shaking with happiness haha.
We even got to meet a few Tucson bloggers, including Natalie (and her beautiful family!), and Kristi: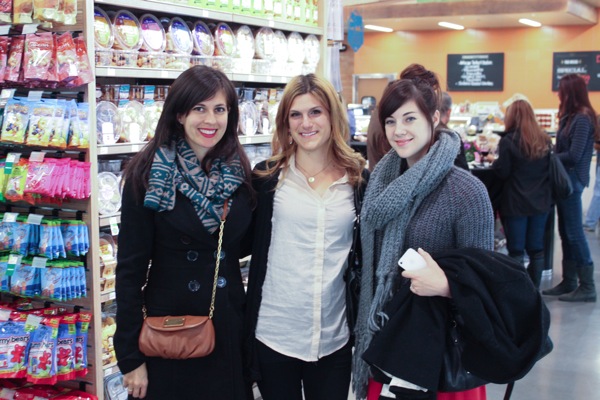 Behold the nut butter wall of justice: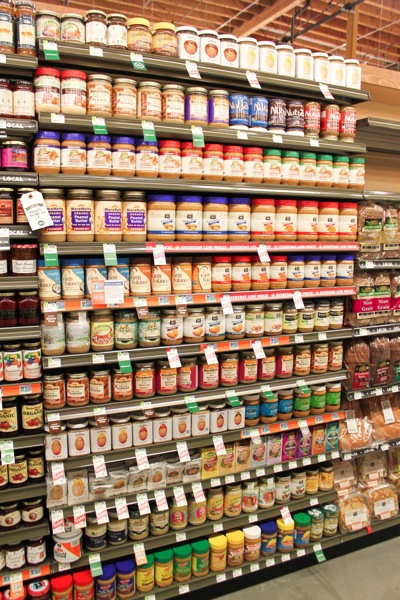 I debated trying to spend the night inside -you would have found me this morning, covered in nut butter, chocolate and goat cheese, but had to come back to check out my patients 😉 The Pilot did great for his surgery and Liv was totally fine after her shot. (She screamed for a little while, but the pediatrician gave her a new book, which was the perfect post-immunization distraction)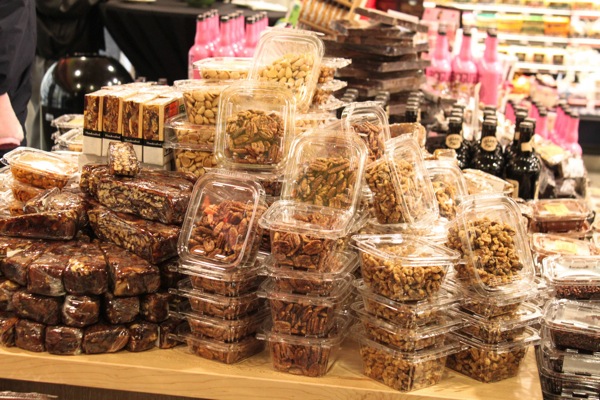 I had a blast with my lovely date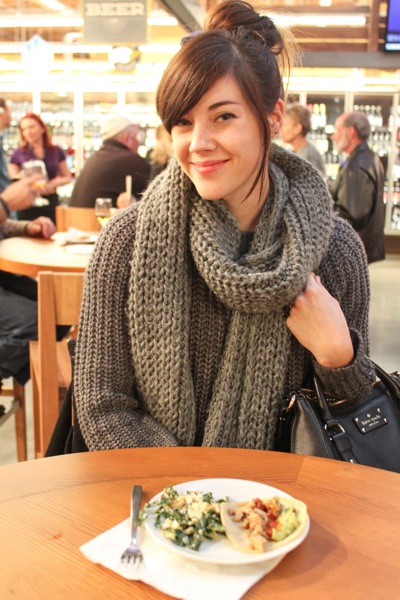 and can't wait to come back with the fam when it opens 🙂
Now, time to scheme a way to replicate those goat milk caramels at home…..
See ya later today <3
xoxo
Gina