Hi friends! Welcome to workout #2 of this year's Winter Shape Up: a heart-pounding HIIT frenzy. It's only 20 minutes long, but I promise you will be dripping in sweat when it's over! If you are just starting to build up your cardio base (working up to 30 minutes most days of the week) I want you to do steady state cardio instead. If you have experience with interval training, but would like to keep it low-impact, tons of options are provided in the video below. A good rule of thumb: if you're trying to keep it low impact, but high intensity, try to create some dynamic movement without jumping. Changes in height (ex: squatting low and then reaching up towards the ceiling and coming onto your toes) will increase your heart rate without joint impact.
Be smart and honor your body, k?
(Thank you again to Sara for doing the high intensity versions so I could talk, to Grant for his amazing filming skills and to Black Belt 4 Life for the beautiful studio space)
A printable/pinnable to take with you to the gym: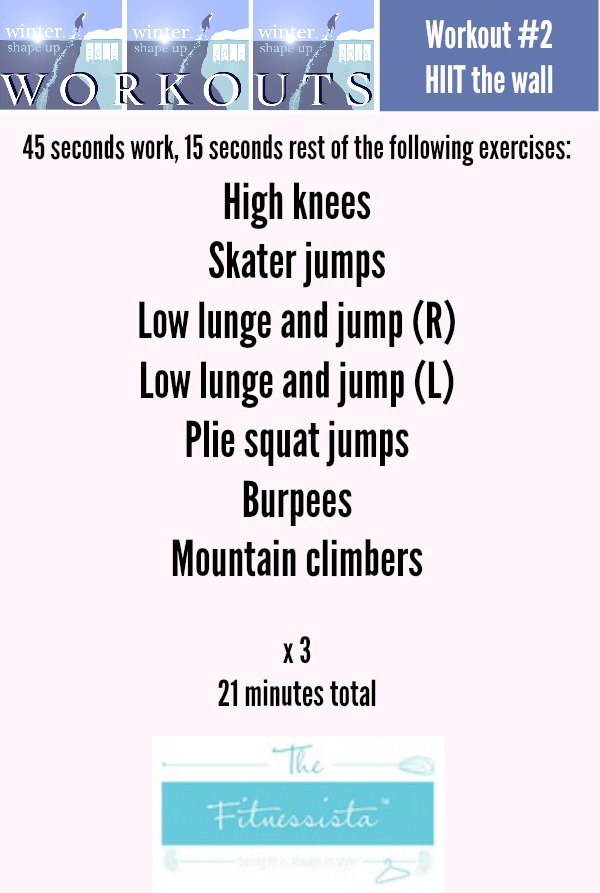 Note: these exercises are DIFFERENT from the video above. This way, you can get some variety for next time you do workout #2! You can try it either way 🙂 
Happy HIIT-ing!
xoxo
Gina