Hi friends! Hope you've had a wonderful afternoon. Thank you so much for your kind comments and emails after this morning's post. It means a lot to me, and I appreciate it more than you know. I posted an update on the Family page with more details.
So today, I have an all-new circuit workout for you! While I was in LA for IDEA, the bump and I took some exercise pics for one of my favorite types of workouts: a quick metabolic circuit. It's also super quiet (no jumping!) so that you can keep it low-impact, especially if you're in a hotel or apartment where your neighbors might hear you.
For resistance, I used something that I always have with me when I travel: my backpack. You can make it as heavy or as light as you'd like!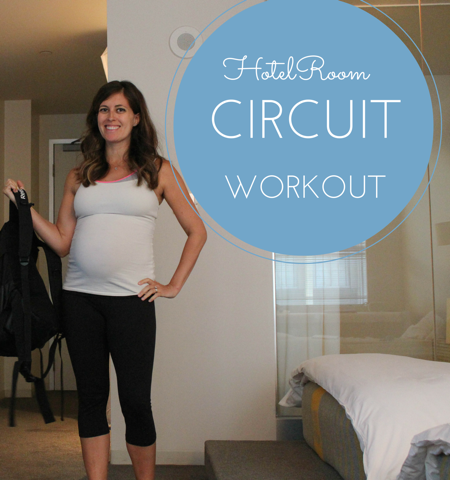 Here is the workout, which was designed to be completed in a circuit, moving quickly from one exercise to the next. When you finish a round, catch your breath before completing it up to 2 more times for 2-3 total times through. Be sure to warm up and cool down adequately, and always check with a doctor before making any fitness changes. Modify as needed.