Hi guys! I'm so glad you enjoyed this morning's photography post. Lots of amazing tips in there!
This morning, we said, "See ya later" to the moving truck, packed up with all of our stuff. I thought about taking a picture of the packed moving truck and all of our things Jenga-ed on top of each other, but then I spaced it in between calling cable companies, meeting with a property manager and…life. Anyway, the image just would have reminded me about the fun that is UNpacking. Best undocumented. 
Lounging and playing outside while the movers finished up: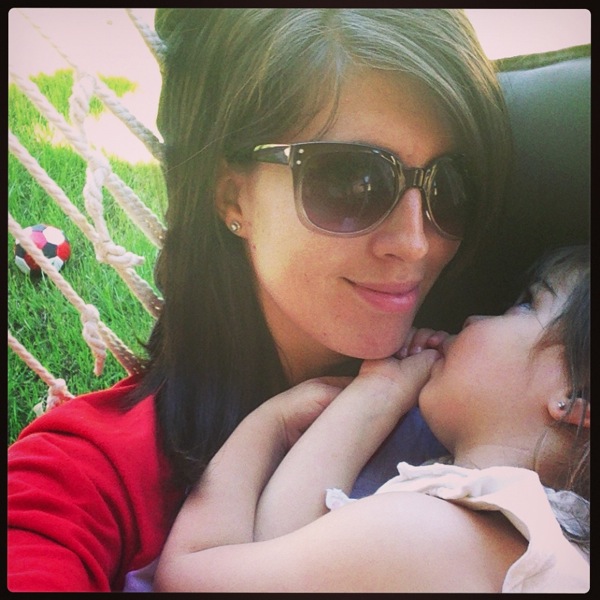 Our digs (<– do people still say that?) for the next few days: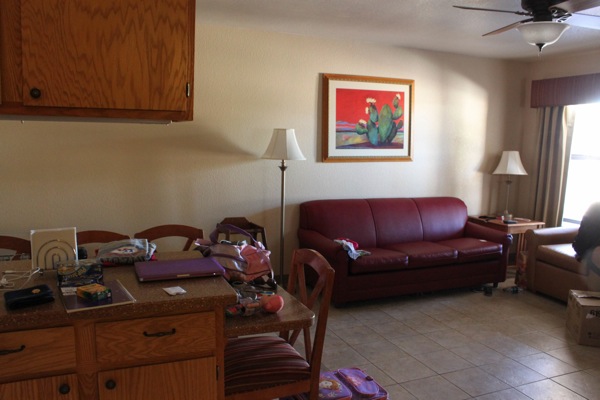 While I haven't lived on base, we've stayed at quite a few base hotels and have always been pleasantly surprised. The amenities are always decent, but the best part is the convenience: we're close to EVERYTHING since base is kind of like its own little city. The BX (like a cross between a department store and a Walmart), Commissary (grocery store), bowling alley, restaurants, running track, and gas station are all within walking distance. We're staying in a cute townhouse, which has everything we could ever need. 
A full kitchen (with a dishwasher and high chair! Was not expecting those),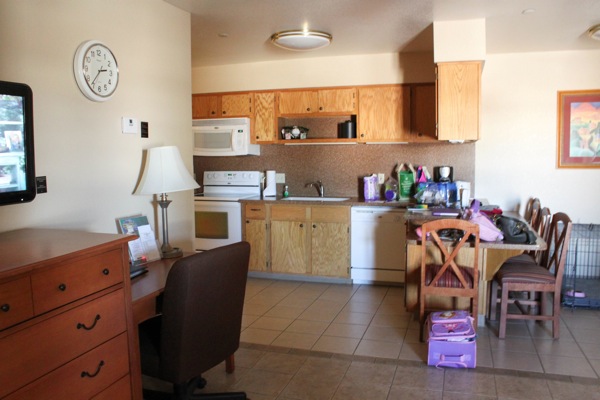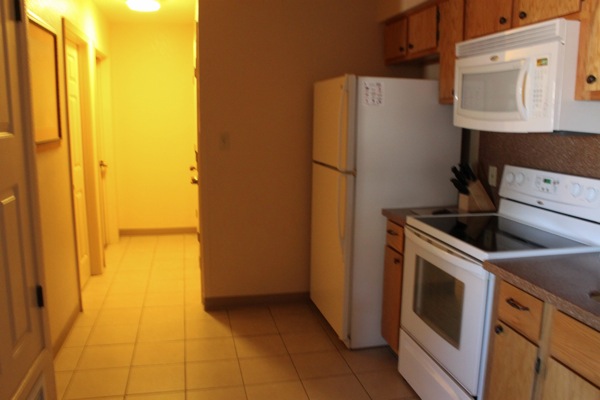 a separate room for Liv (clutch for putting her to bed early and nap times)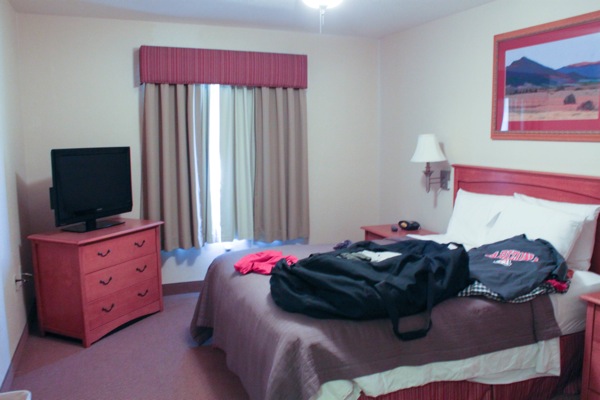 and the best part: a washer and dryer. Technically we could go back to our house and wash everything before leaving, but this was a very sweet surprise. It will be nice to travel to San Diego without a full load of laundry to do from this week.
While I'm not the greatest fan of hearing "Revelie" outside our window at 7am each morning, having the gym so close has been a lovely treat

I ran down there for a track workout, and also went for an early morning weights workout. It's a little easier to get going in the morning if you know you don't have to drive anywhere to work out; I run to the gym as my warmup and walk back to cool down.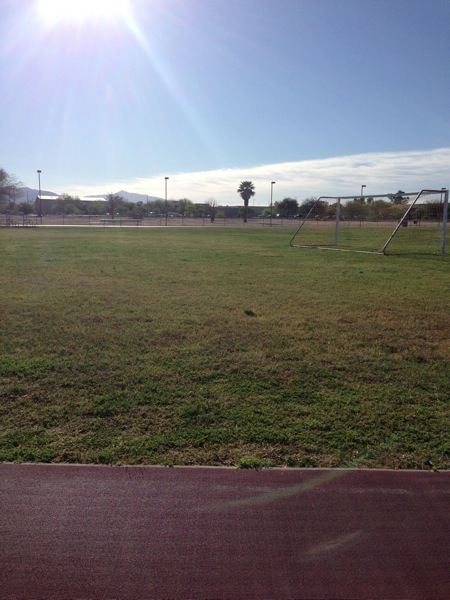 We have a fridge that we've stocked with snacks, but almost all of our meals have been with the fam.
The "kids table":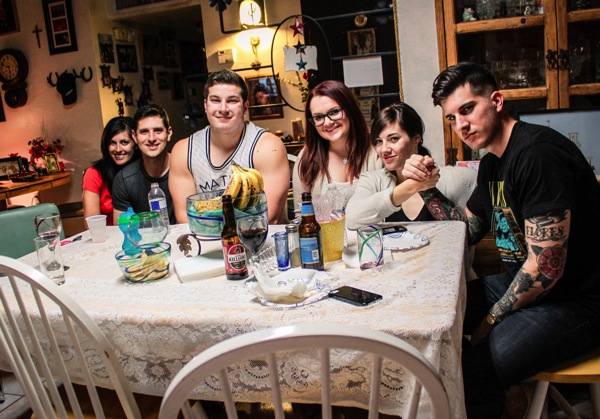 Madre made a feast of cheese and chicken enchiladas, homemade salsa, rice, guacamole, calabacitas, tamales and beans: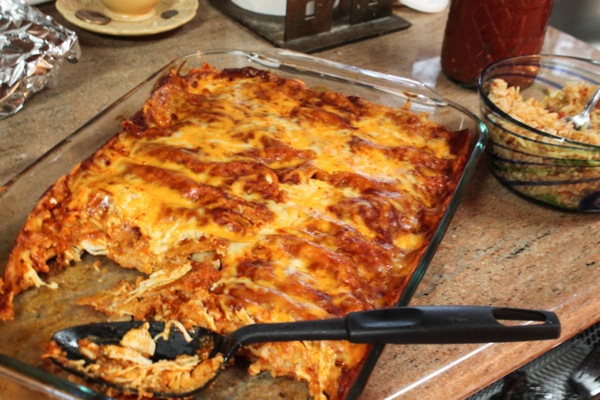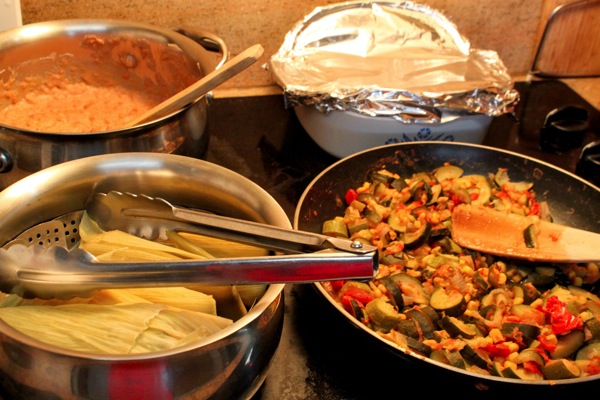 and we enjoyed cake and ice cream for dessert. Last night, we went over to my Uncle's house for turkey bolognese, ravioli and salad. I could get used to this ;) 
It's Zumba-thirty for this girl. Just wanted to stop by and say hey. Anything fun happening this week? How's the plank challenge going?
xoxo
Gina
Zumba song of the day: 
Looooove this one, especially as a warm up <3