Hi guys! How's your day going so far?? We've moving and shaking over here. You can get your legs moving and shaking with the Leg HIIT Workout below! 😉
Military Moving
One of my good friends described military moves by saying, "It's kind of like The Grinch Stole Christmas. One minute everything is normal; the next: there's nothing left except for a couple of wires hanging from the ceiling. Then a little mouse scurries away in front of you."
On par, minus the mouse (knock on wood?).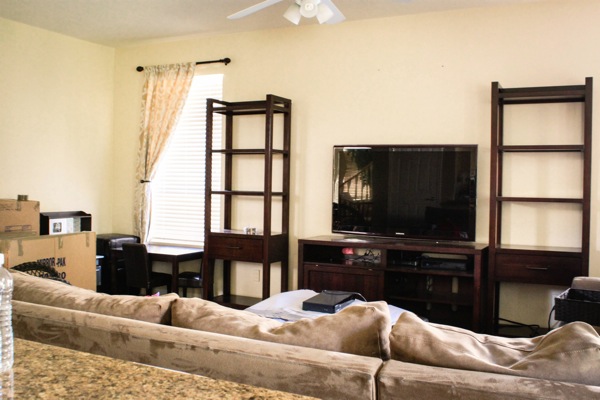 The walls are bare and pretty much everything has been packed up. Since this was our first time using movers for a PCS, I wasn't quite sure how it would go (and had heard a lot of horror stories). I'm probably going to jinx us by saying this, but we've had a great experience so far. We couldn't help but wonder why we didn't do this in the first place…but then we remember that we're stubborn. 😉 From now on, we'll definitely be getting movers!
With all of the moves we did on our own, we have some pretty fun/funny memories. I'll never forget when the Pilot had our couch over his back upside down (like a giant turtle shell) and I had to direct him from the parking lot to our apartment building so he wouldn't crash.
Even though I've been in denial this entire time, being surrounded by boxes is a constant reminder that yes, this is actually happening.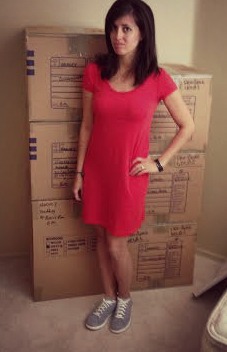 To get out of the house, Liv and I met up with a friend for lunch at Zinburger. Afterwards, we went to the Starbucks next door, which is the Starbucks that the Pilot and I went to after our first date at P.F. Chang's (almost 8 years ago!). It's funny how things come around full circle: from an apprehensive first date – I was afraid he was too nice and would end up being a creeper and probably take me into the desert to cut my fingers off – to bringing our first baby to the same place.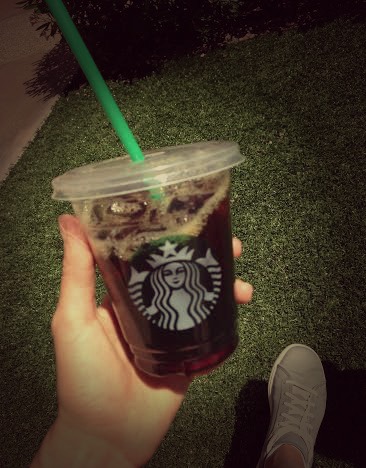 "Baby" who looks like she's 10 in this picture: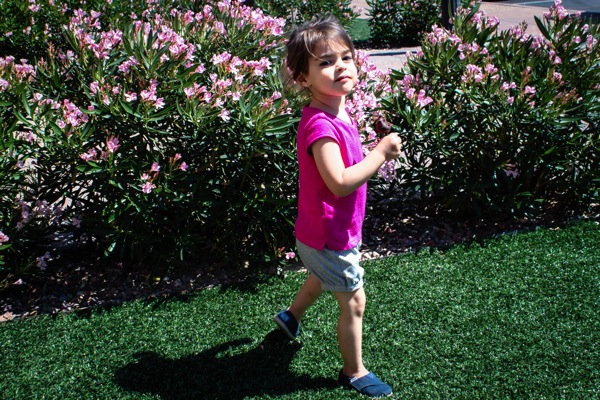 I can't even handle it. For the record, cake pops are more fun when they take 20 minutes to eat, haha.
This afternoon, we're checking into base and getting settled. I'm excited for the upcoming week, especially now that most of the packing is done!
Our succulents are multiplying! How cute is this little bloom?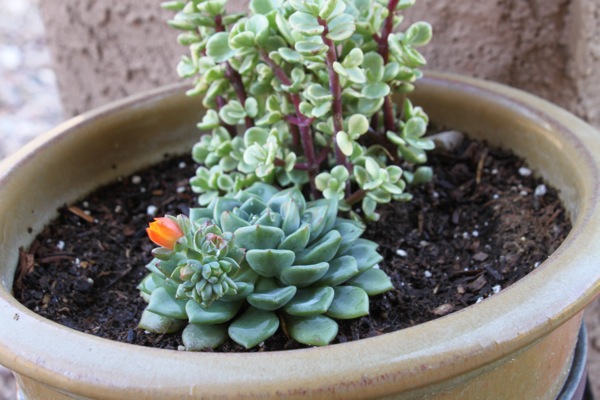 Leg HIIT Workout
I didn't make it to the gym yesterday – for some reason, I was really sore from yoga! – but am stoked to get in a workout on base later today.
Here's what's on the menu:
EMOM Bear Complex, 5 minutes
Back squats, 4 sets of 15
Barre Leg Series
Lateral Lunge to Leg Lift, 4 sets of 15 on each side
Deadlift, 4 sets of 15
Step-ups, 4 sets of 20 each side
Running HIIT on Track or Treadmill: 20 minutes (30 sec on, 30 sec off)
and here's an image so you can save it for later!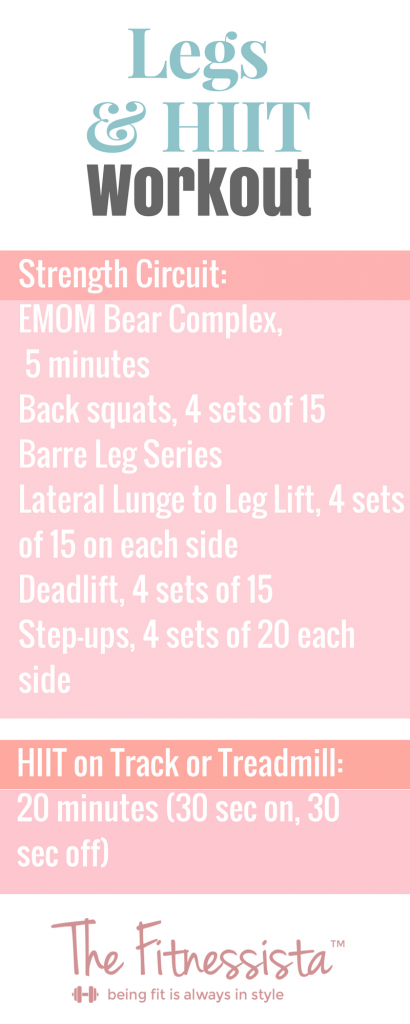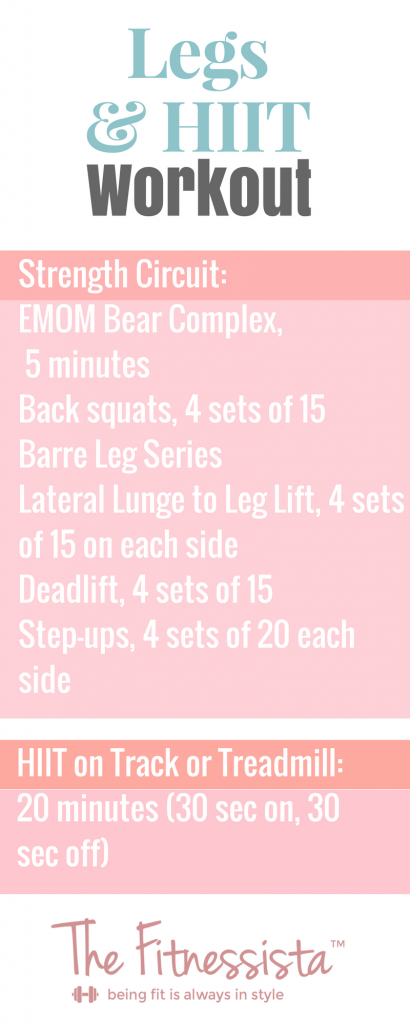 What does EMOM mean? Every minute on the minute!
Hope you're enjoying the day so far <3
xoxo
Gina