10 Days of Giveaways: Day 3 (Somethin' Special)
As you guys know, I'm super excited about the 10 days of giveaways, and EXTRA STOKED because today's giveaway is courtesy of Somethin' Special <— the makers of my favorite perfume EVER.

A blog reader (thank you, Lilah!) let me know about their products and I've been obsessed ever since. Everything is made using natural ingredients and essential oils, which is lucky for me because Livi has super sensitive skin. I can hug and kiss her like crazy without worrying that my perfume will irritate her. I'm a huge fan of anything rose,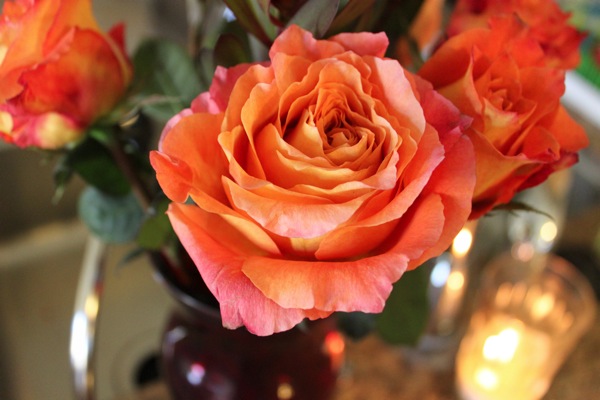 and the sweet petals fragrance is with me at all times (along with my homemade rose facial spray). A little goes a long way, and it's absolutely divine.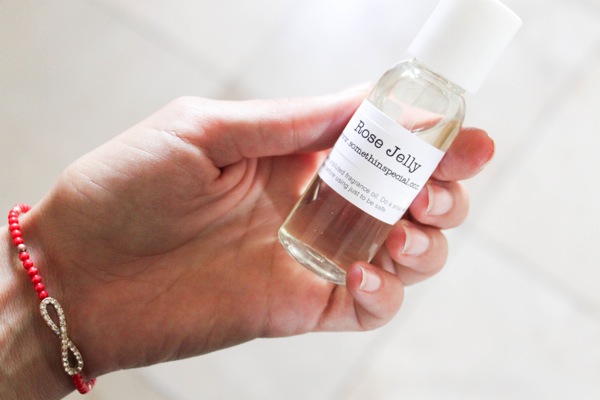 (The new fragrance name is "Sweet Petals")
All of their fragrances are:
-Alcohol free
-Vegan-friendly
-Never tested on animals
-Free of artificial dye and colors
-Free of DEP (Diethyl Phthalate)
In addition to the glorious fragrance oils, they have a lot of amazing natural body products including lotion, sugar scrubs and bath salts.
I reached out to the owner of the company, Sue, and asked to see if they'd be interested in doing a giveaway for our 10-day extravaganza.
She offered 5 lucky winners to each receive 10 samples of fragrance oils in their choice. Not only would they be perfect stocking stuffers, but you could try quite a few different fragrances to pick your favorites.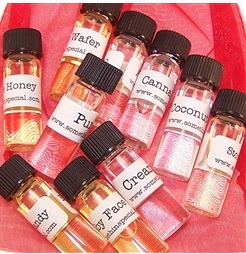 Here's how to enter:
Just like the rest of this week's giveaways, this one will end this Saturday night at midnight. All announce all of the first week winners in my Sunday morning post. All giveaways are worldwide and open to international readers. If a company is unable to ship internationally, I'll have it shipped to me and will send it out for you.
xoxo
Gina