10 Days of Giveaways: Day 4 (Minted)
I love love love holiday cards. Each holiday season, I look forward to receiving Christmas cards from our family and friends all over the world. We won't see some of our closest friends for a year or so, as military life simultaneously binds us and creates distance, so it's fun to see how much everyone's families have changed since we last saw them. On our entryway table, I'll prop up the Christmas cards we receive, and always look forward to sending ours out, too.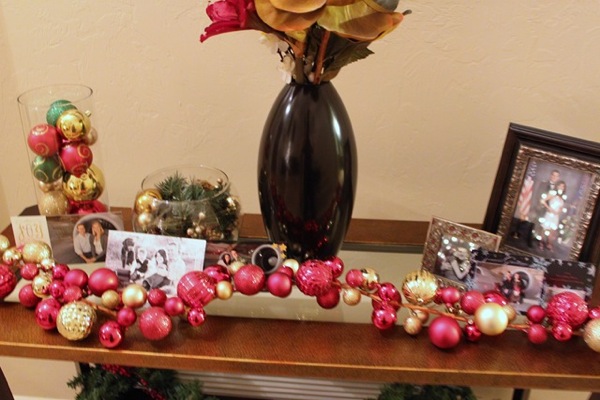 This year, Minted kindly offered to do our family's cards, which was great timing, as we'd booked photos with Jacquelynn Buck here in Tucson. If you're in Tucson and looking for a photographer, I can't recommend her enough. She does gorgeous work, got my sometimes poker-faced little lovebug to smile (at a camera!), and works quickly, which is importante when you have a little one. (She didn't give me a discount or anything because I have a blog. She's truly amazing and I just wanted to spread the word.)
We ordered some photos and a canvas from her, and used her photos for our Christmas card, courtesy of Minted.

They have so many beautiful options, I had a hard time deciding! In the end, we went with this "Merry and Bright" theme with rounded corners.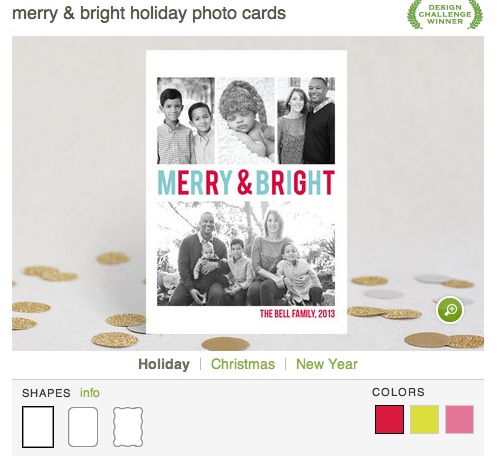 I can't wait for them to arrive!
Minted also offered to participate in our 10 days of giveaways with an awesome prize: two winners will each receive a $100 credit to their site. They make gorgeous holiday cards in addition to unique gifts like personalized stationary, decor, art prints, calendars and journals. If you're gift shopping at Minted, you can use the code "HOLLY" to get 15% off holiday card orders of $150+ (10% off orders $100+) through today.
Here's how to enter:
The winners will be announced in Sunday morning's post. You have until Saturday night at midnight to enter <3
xoxo
Gina