-Your awesome 10 days of giveaway entries! The last one for this week will be up later today and the party will resume on Monday. Check in Sunday am for all of the winners for week 1! 🙂 You still have time to enter to win my favorite things goodie pack, Somethin' Special fragrance oils, gorgeous and comfy leggings and holiday photo cards and gifts!
-A collection of Nelson Mandela quotes. The world lost a truly amazing man yesterday. While he is no longer here on this earth, he left behind a legacy of hope, peace and kindness <3
-Mocassin family. How adorable are those tiny mocs?! I can't even.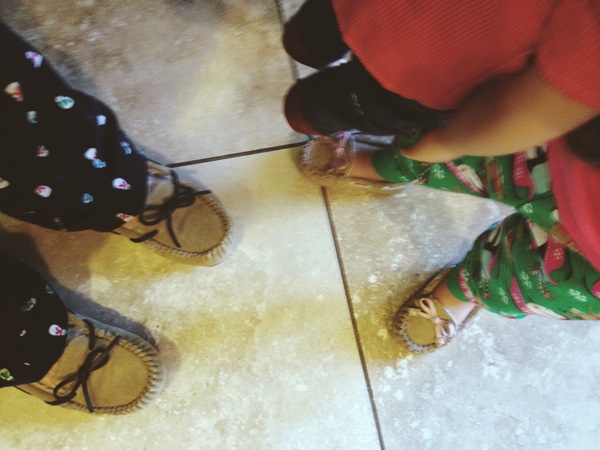 -Which Love Actually character are you? I got Juliet, but was kind of hoping for Aurelia 😉 Word to the world: the Pilot does a very nice impression of Billy Mack. 
–13 things mentally strong people avoid
-Reuinted with the breakfast cookie. IIIIIIIIIII will always love youuuuuuuuuuu…..
-The munchkin room!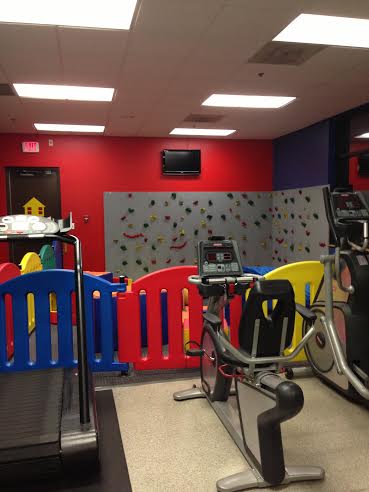 Last time I took Livi to the munchkin room at the base gym, she was a tiny baby, and we didn't last very long. This time, I planned on getting a workout anywhere from 5-45 minutes, depending on how Livi was feeling, and figured we could give it a whirl and if it didn't work out (<— pun) it was NBD.
The verdict? She had a blast! They have fun toddler gym equipment -like tunnels and houses- toys, magnetic doodle boards, etc. I got in a 40-minute treadmill workout -working much harder because I didn't know how long we'd be there- and she started to cry when I told her it was time to go eat. (The key of getting out of the "we have to leave" tantrums: telling her to say "goodbye" to whatever it is and that we'll see it soon. For some reason, it totally works. "Bye, park! See ya soon!" and now I jinxed myself for typing that)
As much as I love Scandal on the spin bike and my at-home weight workouts -so glad you guys liked the Frost HIIT workout!- it's amazing to have another option and be able to take Livi with me.
–Marie Forleo. I've been a fan of her for a long time, and her tips and insights are always helpful. She has a tendency of getting into my brain 😉 If you have a business and/or work in social media, I strongly recommend her videos– lots of awesome info for freeeeee.
–This bag in teal. Santa, I've been good 😉 I'm really liking winky faces in this post for some reason.
-Fresh Balsam candles. Back in the day when I was going through a horrible breakup, I joked to my friends I'd end up being a candle lady (I like cats but could never see myself having more than one. I pictured myself lonely and surrounded by candles). I'm still a candle lady. I hoard them every year, and am somehow out again. Back to BBW…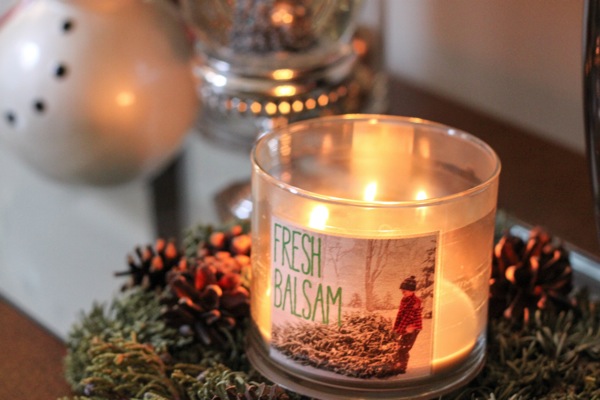 –Hostess gift ideas for all of those holiday soirees.
-The magic that is this preschool tapper.
-This mind-blowing photo studio.
-This hilarious Christmas wish list. The language is a little colorful, just as a head's up, but I laughed with tears falling down my face for at least three minutes.
Any faves to share this week? Fitness events on the horizon? I'm doing a yoga workshop and the Pilot is running a MARATHON. He's done a few before, but I'm sure he would love any of your comments of tips or encouragement 🙂
Have a wonderful day and I'll see ya later with the last giveaway for week 1 and a new Family post.
xoxo
Gina