-Girls' night!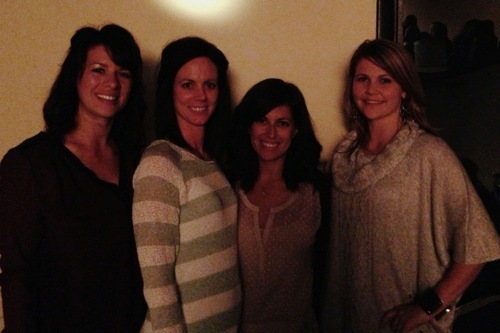 A couple of my friends were interested in checking out the classes at the National Laser Institute, so made took a road trip to Scottsdale to check out one of their events. Not only did they wine and dine the heck out of us, we all had a blast. We spent the night here at a beautiful hotel and enjoyed some time together. As much fun as it is to get together with all the kids, there's definitely something special about being able to talk in complete sentences.
-This truffle oil. I always love scoping out the new products at Trader Joe's and decided to give it a whirl since we're huge fans of truffle fries in our house.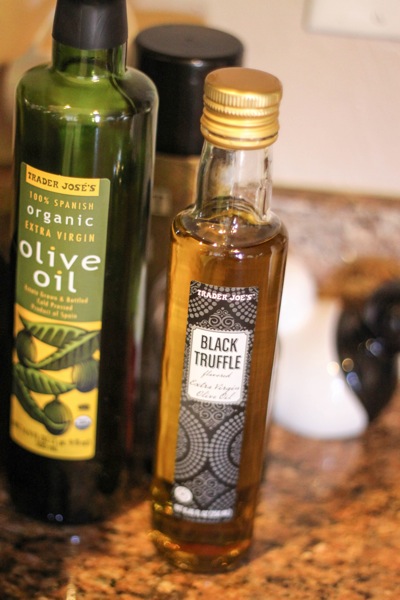 It helped me to make the best green beans of my life, and green beans aren't usually a veggie I go crazy over.
1) Wash and trim green beans
2) Boil for a few minutes then drain and shock with cold water
3) Add back to the pan with a little butter, salt, pepper, 2 cloves of minced garlic and sauté for about 5 minutes. (Make sure they don't get mushy)
4) Toss with 2 t fresh lemon zest, drizzle with truffle oil, and serve. O. M. Geeeeeee…..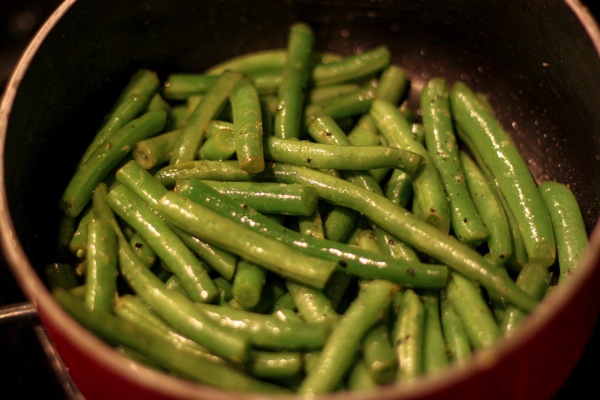 -Our new living room set. You can see it pretty well in this video -thank you to everyone who has tried the workout so far!- and I love the new fresh pieces. I got the couch and chair from World Market, the rug from Crate and Barrel and still made $ after selling the old stuff on Craigslist. We need a coffee table in there, but I'm going to skip it since we're moving and will most likely (definitely) be in a smaller space.
-Vitamins. I got some blood work done a couple of weeks ago, and while everything came back great, the nurse suggested taking a vitamin again since I've been slacking. I kind of figured since I wasn't pregnant anymore I could stop taking my prenatal, but I guess it doesn't work that way 😉 Ashley recommended this plant-based liquid vitamin and I love it. It doesn't taste like candy, but I like the fact that it consists of whole foods and is highly bioavailable, meaning the nutrients are quickly absorbed into the bloodstream.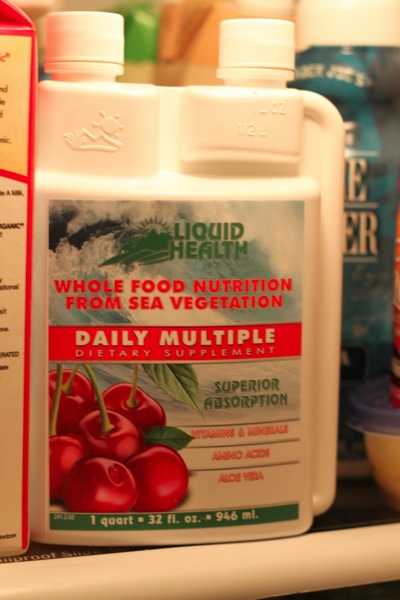 -Loving life at 90. An incredible inspiration, and great reminder to keep dancing and yoga-ing.
-This aerobic video is the best thing ever made.
-55 things only 90s teenage girls can understand.
-Cooking with Livi. She fully understands that beaters are for testing purposes.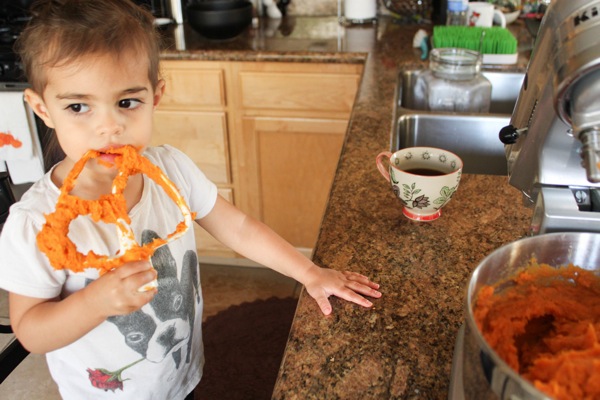 Have a very happy Friday!
xoxo
Gina