I think the post title pretty much says it all.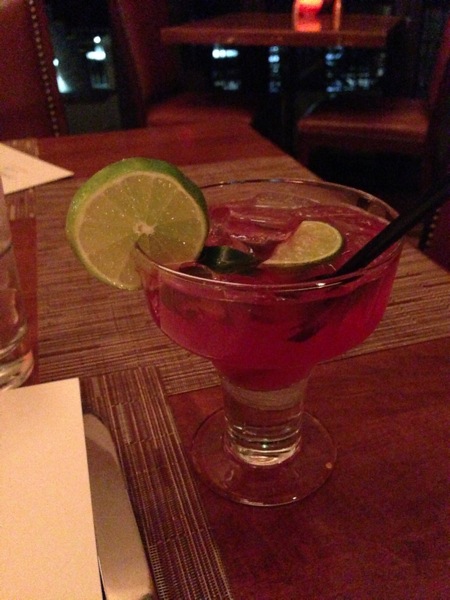 (jalapeño prickly pear margarita!)
How's your week going so far?
The other night, the Pilot and I had an amazing date night at the Flying V at Loew's Ventana. We go to Sunday brunch at the resort fairly often -it's one of our all-time favorite breakfast spots- but had never been to the Flying V. We were blown.away.

(Photo source. Paparazzi cam stayed at home)
We started off with the sea bass tacos, which were probably the best tacos I've had. Ever. I've had a lot (looooooot) of Mexican food in my life and whelp. They rocked my world.
The Pilot had buffalo chili along with the tacos -and jokes were made about Oregon Trail– and then our entrees arrived. I chose the ahi, which was perfectly seared and served with a delicious quinoa pilaf, and the Pilot got the strip steak. Needless to say, it was an incredible meal. I can't wait to go back! Quite a few new restaurants have popped up downtown, too, which I think we'll be checking out sooner than later. I'm determined to play tourist in Tucson before we move, making sure to try out all of the new and new-to-us spots before heading to San Diego.
On a not-so-fun note, I finally went to the doctor for my falling injuries yesterday. When I called the military medical group to tell them my knee was still bothering me 4 weeks later, they couldn't get me in for an appointment, so they sent me to urgent care.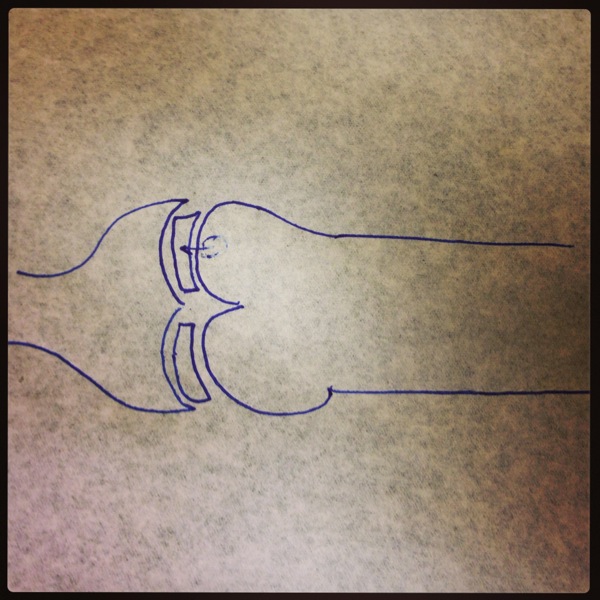 (doc drew that sketch of the knee)
They took X-rays -my joints looked good- but will need an MRI to see exactly what's going on. I have to go back to base, get a referral for an MRI, get the MRI, and then to a sports orthopedic doctor. The urgent care doc thinks I may have a torn meniscus, so fingers crossed until we find out :/
Since this post is all over the place already, here's a picture of my breakfast bomb from yesterday.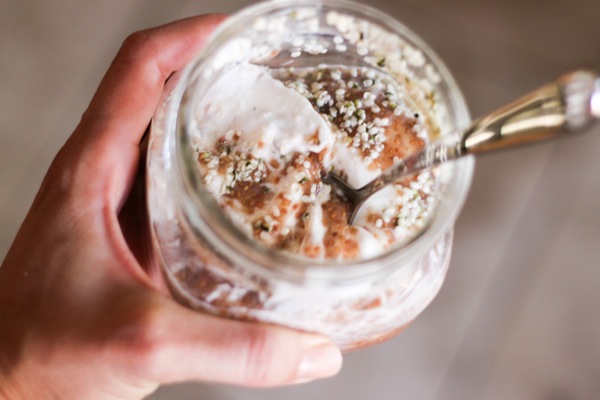 The ingredients:
-Goat's milk Greek yogurt
-a pouch of Mama Chia strawberry banana
-Egg White protein powder
-hemp seeds
30g of protein! Yeahhhhh.
Off to work for this girl and so ready for a fun girls' night tonight.
Have a lovely morning <3
xoxo
Gina
Something to think: