2014 Holiday Gift Guide for your BFFs
Hi! How's the afternoon going? Hope you're having a great one. If it's any clue as to how my day is going, I've been going for tea instead of coffee for a while now -the caffeine was giving me a crazy eye twitch and making me anxious, so I cut back- and I've had two cups today. Survival mode haha.
I'm so happy you guys are enjoying this week's giveaways! We still have a few more left. 🙂
With holiday shopping, I always love shopping for the ladies in our family and the BFFs. Not only is it a breeze to find things they like, but I always have fun because they're usually things that I would enjoy myself. I thought I'd share some ideas if you're looking for a college daughter, BFF, family friends, or for your own personal wish list!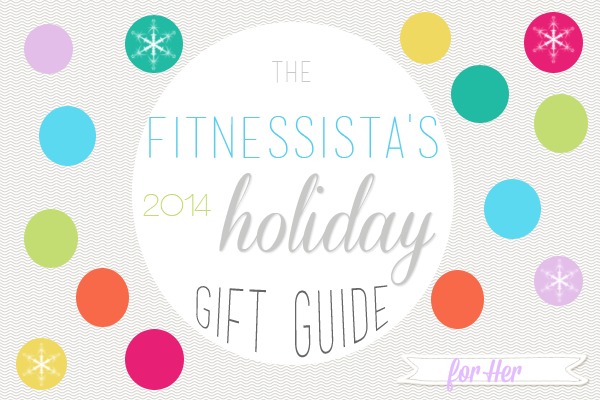 (Heads up: these gift guides are not sponsored, and companies are not able to sponsor a spot on my gift guides. Affiliate links are included, which have no impact on purchase price and I earn a small commission. Thank you so much for supporting this little blog. xo)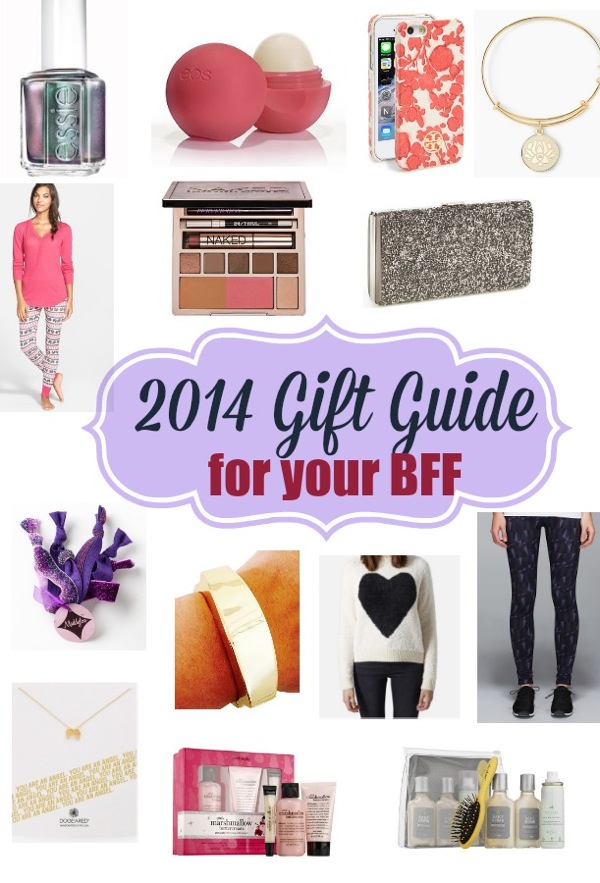 –Sparkly clutch. These are perfect for going out, or for adding a little extra sparkle to a casual outfit.
–Printed sweater. Love this heart sweater! There are so many gorgeous printed sweaters this season. 
–Printed leggings. Same goes for leggings; you can never have too many. 😉
-Spa certificate. These are always amazing holiday gifts, especially for the ladies you know who spend a lot of time caring for others or busy with work/school/life.
-This super cute angel wing necklace. Perfect way to send a little love to someone who's always there for you.
-Some fave cookbooks. If she loves fitness, "HIIT It!" would make an awesome gift, and I highly recommend these blogging friends' books: Skinnytaste, Seriously Delish, Choosing Raw and Oh She Glows!
–Stitch Fix Gift Card
This is the gift that keeps giving. 
-The Urban Decay "Naked On the Run" Palette. I love my Urban Decay palette, but it's a little large for travel and stashing in my gym bag. This cute little palette has all of the essentials in a very neutral and flattering color scheme. 
–Philosophy gift set or fun holiday set from LUSH.
–Alex & Ani bangles. These are gorgeous stackable bangles and you can easily personalize according to her hobbies, horoscope or preferences.
–Cute jammies! Meg already knows this so I can post it, but I got her a super cute U of A nightie as one of her gifts this year. 
–Drybar set. The Drybar products work well, and they also smell DREAMY. This little set is a great size for travel or gym bags, too. 
-Fitbit cover. LOVE this one from Etsy.
-Friend date! Plan something fun for the two of you to do. 
Stocking stuffers:
-Travel-sized beauty products
Do you love shopping for your friends and the ladies in your family, too?! What's on your personal gift wish list this year?
 xoxo
Gina