Favorite things giveaway: Swopper
Hi friends! How's the morning going? Hope you're having a great day so far.
I am so, so excited for today's giveaway. I use this every day, and am actually using it while writing this post: my Swopper chair!!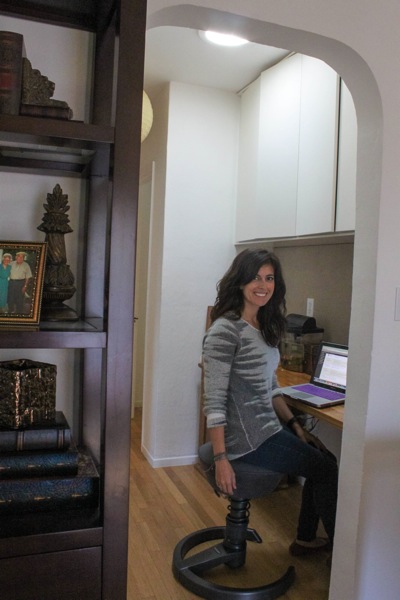 (There are furniture moving disk thingies —scientific term— attached on the bottom to protect the floors.)
Not only is this chair extremely sleek and comfy, but it has hidden benefits. The beauty of this chair is that it allows for natural spinal movement: up and down, forward and back, and from side to side. If you'll notice, in most desk chairs, you're stuck in a stationary position. This can decrease circulation (as you're not moving any muscles while you sit) and from that, decrease oxygen to the brain which can make us sleepy and not perform to optimum levels. The beauty of the Swopper chair is that it allows gentle movement in all planes, increases circulation, increases energy, and promotes improved posture. This is a huge one for me because I have horrible posture. When I'm in this chair, I feel comfortable, but am less likely to slouch.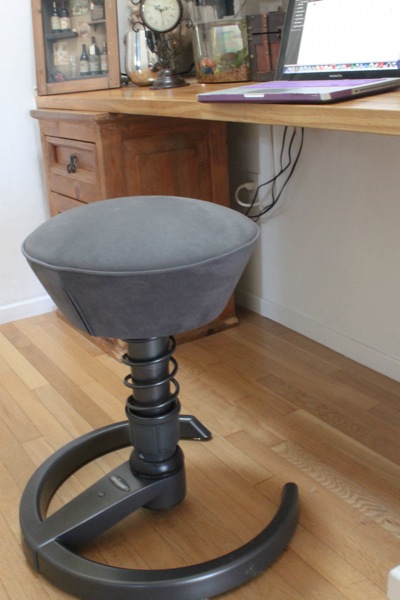 We've just started to transition this little hallway nook into my office area, and the Swopper chair is my favorite piece.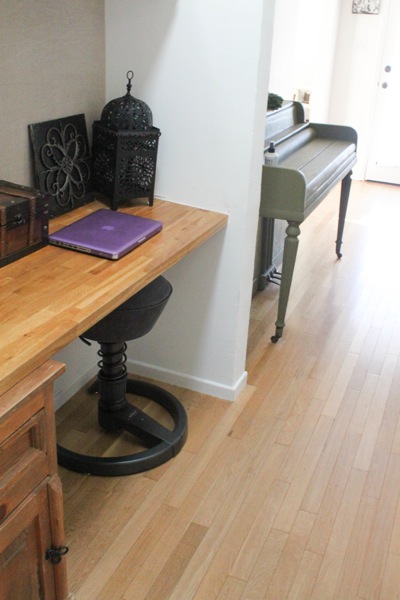 The generous team at Swopper kindly offered a Classic Swopper chair (valued at $700+) to a very lucky reader.
Here's how to enter:
-Leave a comment! You can say anything; why you'd like to win, something in your office that you love, something that's making you smile today. 🙂
-Tweet "I want to win a @socialswopper from @fitnessista" and leave a comment with the link to your tweet!
-Pin this post and leave a comment with the link to your pin
Ready, set, go!
xoxo
Gina
These giveaways are not sponsored; just my way of sharing some holiday cheer with lovely readerfriends. This one will end Saturday at midnight EST!