is a lovely children's story that was read to pretty much every Arizona child while they were young. It's like a southwestern version of "The Three Little Pigs." Even though I've always known about javelinas, I've only seen them from afar.
A guest walked into my tubing class today and said "I saw a wild pig on the way here!"
What?!
I want to see a javelina!
Apparently someone heard my brain's wish because I was greeted by a family of 6 (!) walking back to the main spa.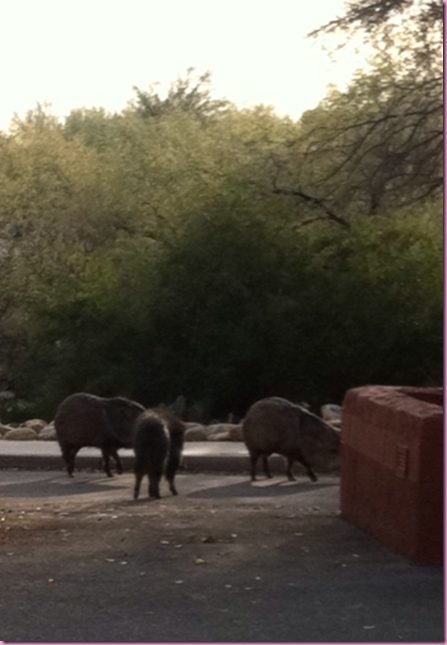 As awesome as they were, it was a little scary.
Apparently they're pretty harmless, unless they have a baby with them and feel the need to protect or defend their family. There were 2 babies! Thank goodness for the iPhone's ability to zoom after you take a photo.
Work was pretty chill today. I taught a few classes, we practiced our dance for the show, and I ran home to make a quick lunch and grab snacks for the afternoon.
Brown rice tortilla wrap with olive tapenade, turkey, veg, Goddess dressing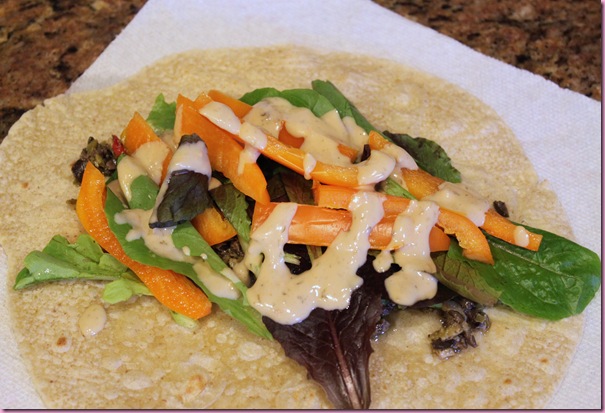 jar of almond butter to snack on + a Vega bar.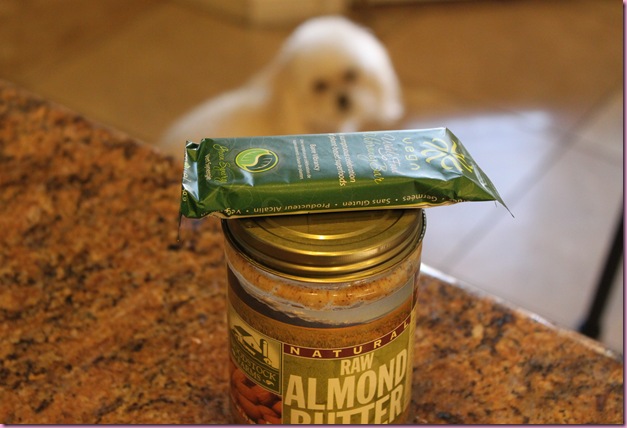 Bell was jeal, until I gave her the other half of her sweet potato from the other night.
I went back to work to practice and hang out until it was showtime. Tonight was kind of my last hurrah since I'm done teaching Zumba until the baby makes her arrival. We did a really fun Zumba medley, and I'm pretty stoked that I made it to 9 months feeling good and having the ability to do what I love so much.
Zumba girls: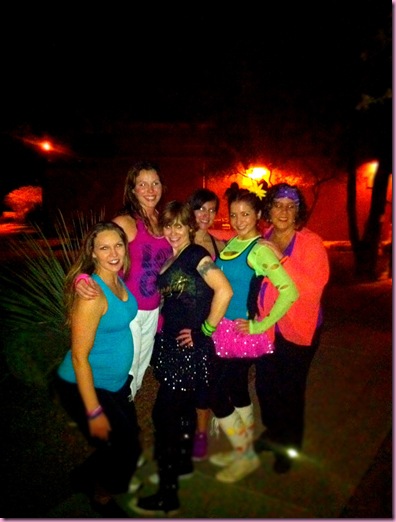 Booty shakin':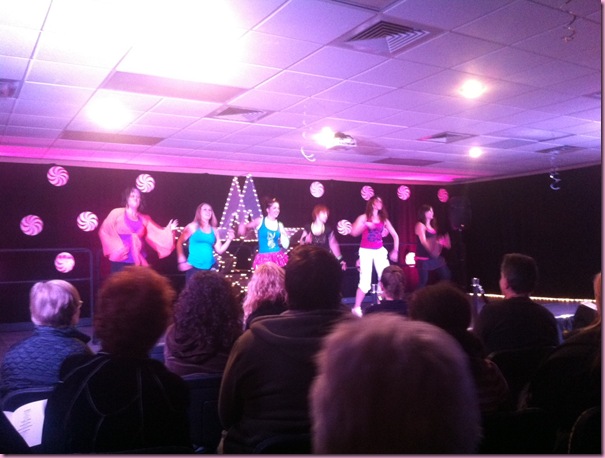 The skirt that my friend Darlene lent me: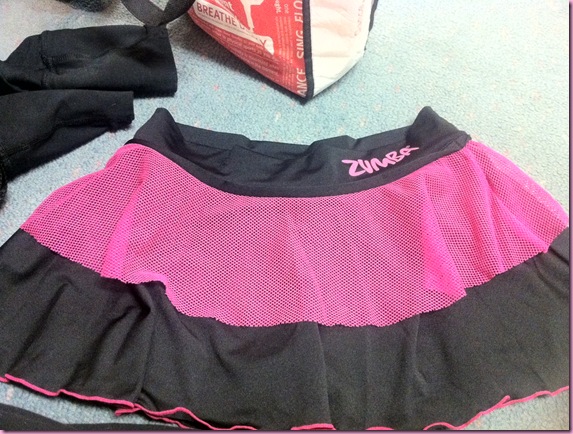 The best part? My bro and the Pilot were there to watch the show, too 🙂
We just got home and are going to grab some dinner- hope you all have a lovely night!
See ya in the morning <3
xoxo
Gina
Something to think:

"And we should consider every day lost on which we have not danced at least once. And we should call every truth false which was not accompanied by at least one laugh."

Friedrich Nietzsche