Last night's enchilada's were a little different than the usual chicken or veg that I'll make.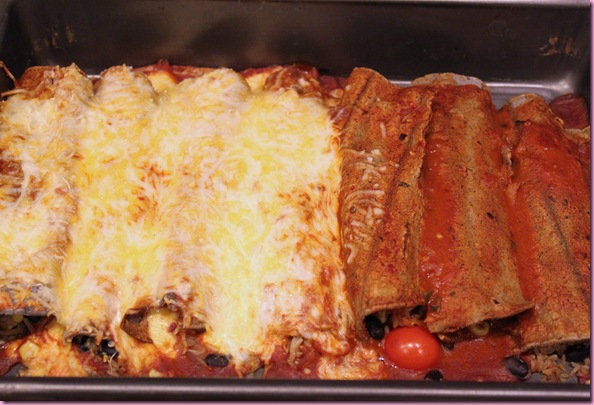 I'll usually serve them with rice and beans, but last night the rice and beans were inside the enchi's <—an idea I got from my "Cooking for Isaiah" cookbook
In all my years of enchiladas, I'd never tried them this way and was a big fan. The Pilot loved it, too.
Just started off with a purple onion, the corn from two cobs, garlic, sea salt and pepper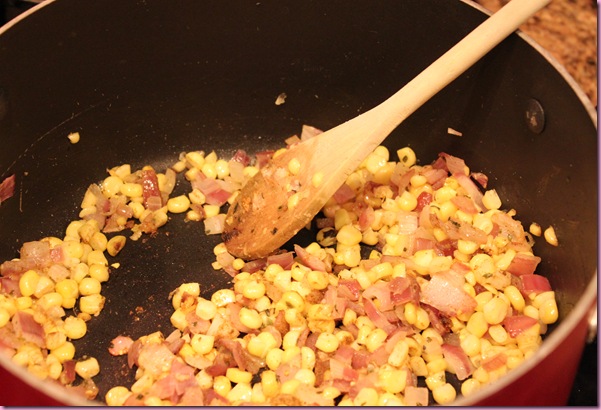 Added to that 2 cups of brown rice, cooked, cumin, chili powder, black beans, splash of lime juice and sliced grape tomatoes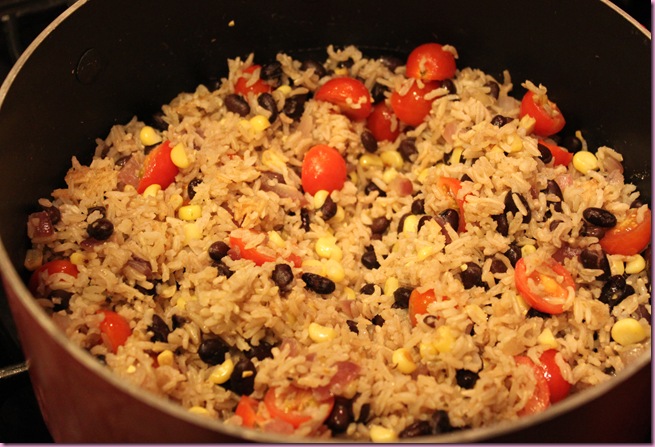 Sauce was a la jar, mixed with some homemade salsa, his side was topped with a blanket of cheese. So good. It was my first time using blue corn tortillas for the wrappers, and while the taste was awesome, they fell apart a little more easily than the regular corn tortillas.
After we feasted, we ran a couple of errands and then came home to online shop for desks. We really want to get the office put together before Christmas, and whilst perusing Amazon, we came across these little gems:
A double-win for those who like leather bound books and rich mahogany: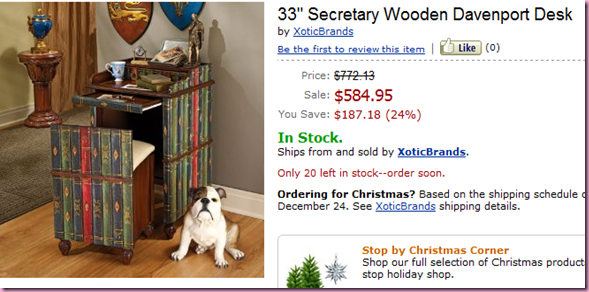 Source
Sadly, the dog statue is not included.
And a desk that basically you can't afford NOT to buy! 99% off!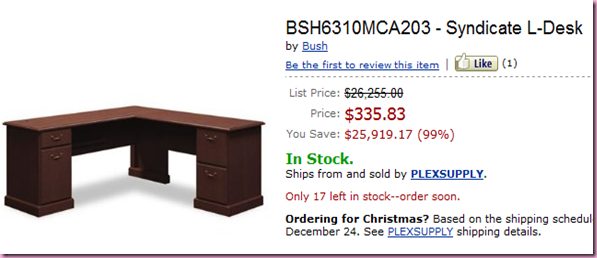 Source
How a desk was originally priced the same as a car I will never know. Unless it gives me magical powers…. then I would like it. We didn't end up finding a desk, but got a pretty good laugh out of our shopping endeavors, and called it a night.
Winter is pretty much the only time I don't mind seeing the sun rise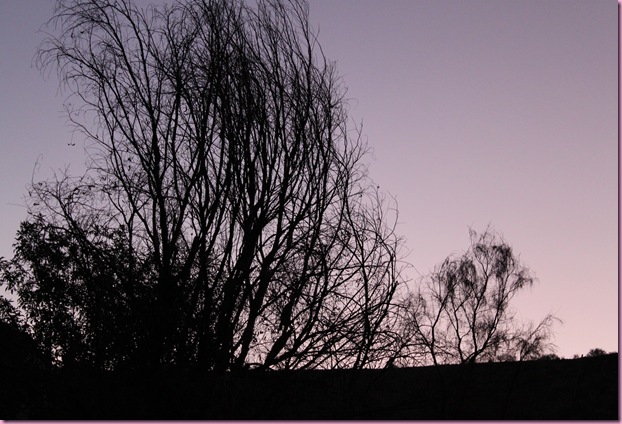 and I'm about to make some bfast and head to work.
Hope everyone has a happy almost-Friday!
xoxo
Gina
Congrats to the stability ball winner! Email me your info/size and I'll get it on the way today.

Something to read:
–The best workout videos on YouTube
Today's workout jam: