Any night that ends in "pizookie" is a good one.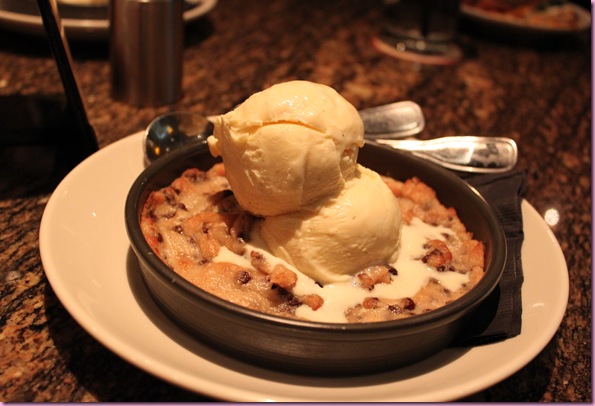 After the dance show last night, the Pilot and I each munched something random to hold us over until we determined what the rest of dinner would be. [I had a couple of sweet potatoes with goat cheese, and I have no idea what he had. He did hold up a package of bacon and a carton of eggnog and said "You may ask what bacon and eggnog have in common… and the answer to that is 'everything.'") When Kyle and Meg called to see if we wanted to meet at BJs, we headed over there for more snacks… and pizookies.
Thai shrimp lettuce wraps: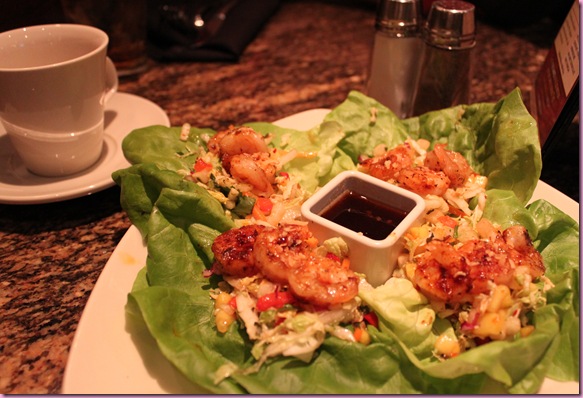 + the above pizooke. (Major props to BJs for having a gluten-free version! The Pilot and I attacked ours)
We came home, crashed, and Bell and I slept in until 8, which felt like heaven.
She's still not ready to wake up, and usually decides to start her day around 10 or so….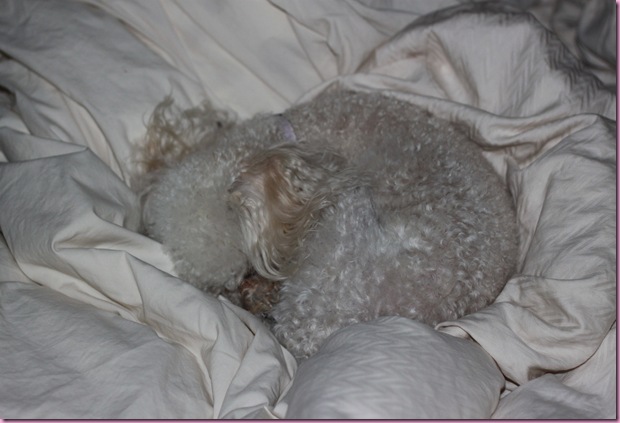 She has a very hard life.
I'm fighting the winter sniffles, so lots of tea and Emergen-C over here. Might have to bust out the juicer, too.
There are a lot of fun things to look forward to this weekend:
-Holiday party
-Excursion with the fam
-Brunch at nana's
-Car shopping- we didn't love the ones I test drove last week, so I'm going to look through your suggestions again
and fixing our sad light situation. I said we should just wait to join in the neighborhood holiday frenzy until next year (and buy all of our decorations after Christmas when they're 50-75% off) but the Pilot is determined, so here we go 🙂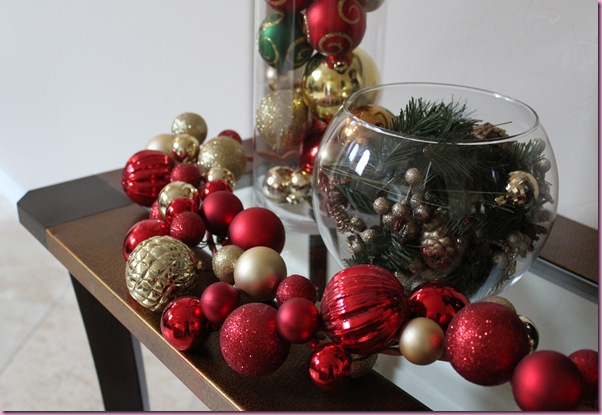 Have a happy Friday and I'll be back this afternoon with a family post!
xoxo
Gina
Something to talk about: What's your favorite restaurant dessert? I LOVE BJs pizookies, but I have to say that Melting Pot takes the win.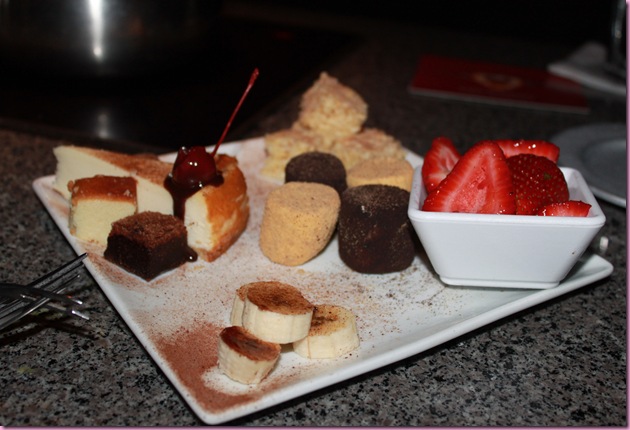 How do you fight the winter sniffles?? Here's a post that includes info on rest days and working out when you're sick.