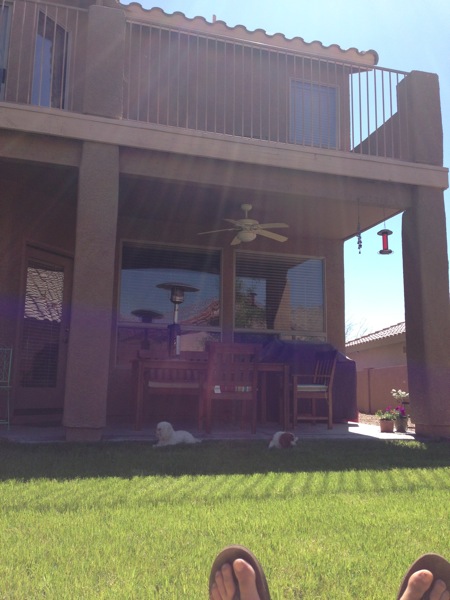 -Heirloom tomatoes. Whenever I make a grocery run, I stop and stare at the tomatoes for a second because they're so beautiful.To me, heirloom tomatoes are the best with a little sea salt, or in a caprese salad. Anything else just feels like an insult… like that one time I (gasp!) boiled them. The travesty.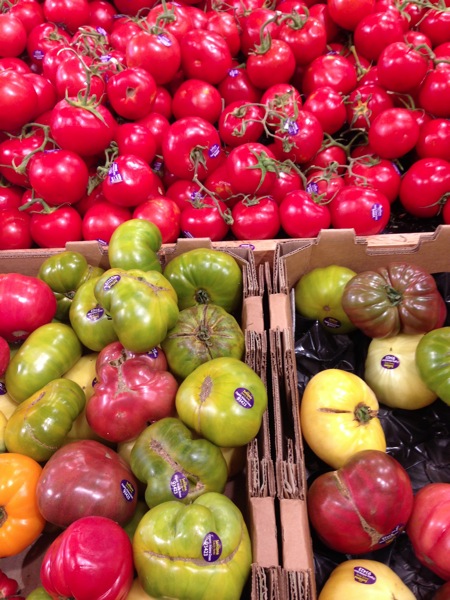 -Finally breaking into my LUSH bath bomb stash. I realized that I was starting to hoard them without actually using them, so instead of doing anything productive one night, I prune-ified in the tub and painted my toenails.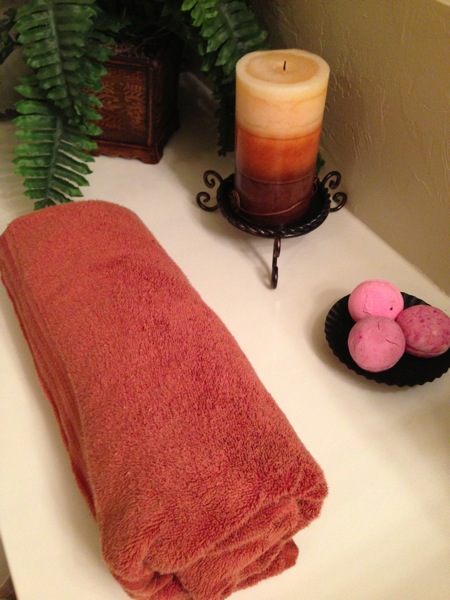 I think I've officially crossed over to a bath person. (I used to be a shower-only kinda girl.)
As luxurious as the bath was, it bummed me out to check the ingredients on some of the items I'd purchased from LUSH. Quite a few of them contain parabens, other chemical preservatives and artificial ingredients that I wouldn't ordinarily consume. I kind of felt like a goober being fooled by the "handmade and natural" image they portray, when in reality, you have to check the ingredients just like anything else. I will say that I'm really happy that none of their products are tested on animals, which is close to my heart. The bath bombs and many of the fresh masks are more natural options, but my beloved rose shower conditioner contains some ingredients I'm not so stoked about. This one is my favorite all-natural shower product (and only $10 at Target); the lotion is just as amazing.
-Getting to see Livi with Levi, who is one of her BFFs. Levi's mama is one of my BFFs, and they're in Tucson visiting- I've missed both of them like crazy. Levi is a little older than Liv, but they get along so well together.
Here are the little friends sharing a cookie and muffin at AJs the other day: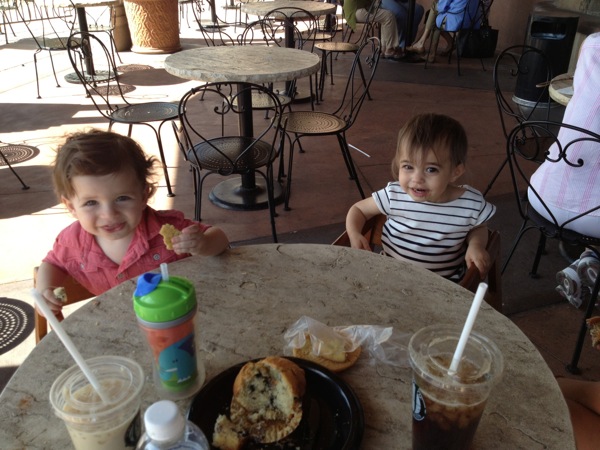 -Leftover egg casserole: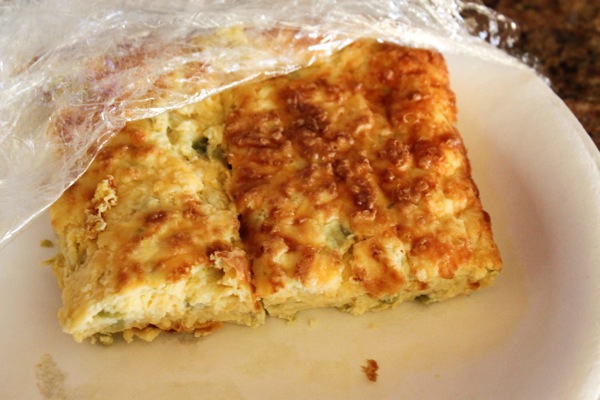 It was not long for this world.
-Blue skies, cacti,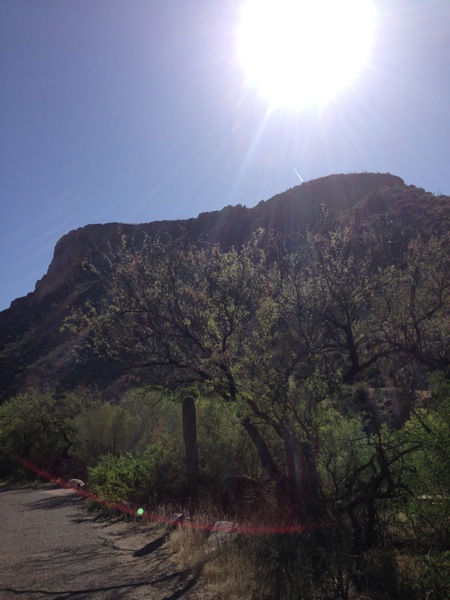 -and a little girl with her daddy.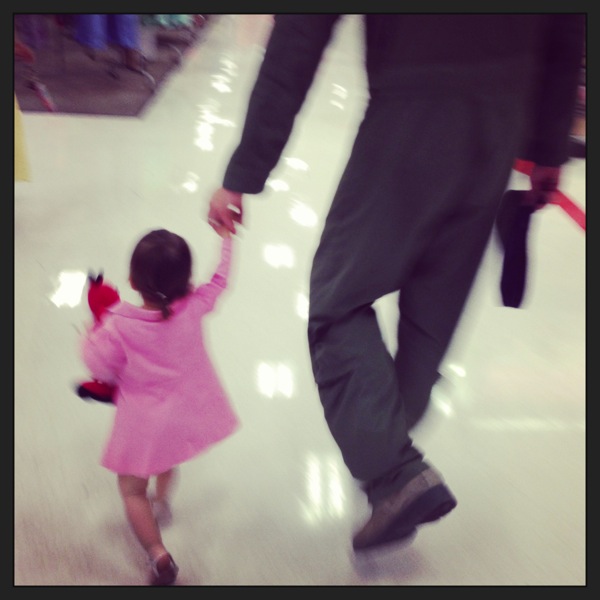 [Did you win the Garmin giveaway? Find out here!]