Confession: I have an issue with clutter.  I'm definitely not proud of these messy habits I've picked up over the years and I'm working to change them. I'm one of those people who is never satisfied with an outfit until I've tried 3 on (the other two end up on the floor or my bed…) and that leads to a lot of unnecessary mess. Sadly, the same can be said for my jewelry/belt/shoe habits. Well, I'M WORKING ON IT!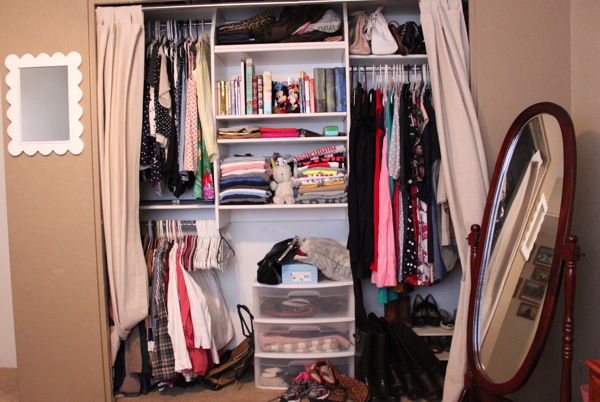 I'm two months away from moving into a new home and SHARING closet space for the first time in my life. This is terrifying to me. To ensure that I don't drive my husband to be completely crazy, I have done some big time spring-cleaning. To inspire you to do the same, I made a list of actions that will help you de-clutter.
1.     GIVE STUFF AWAY
If you haven't worn something or used an item for 6 months or more, it's probably run its course in your wardrobe. Donating clothing and old household items is helpful for you AND your community. Just make sure you research donation spots so you know just where your contributions are going. If you need cash, have a yard sale!
2.     Organize
Easier said than done for me. If you really focus and come up with a plan, it will work! I had to write down exactly what needed organized and HOW I was going to do it. I have much more room in my closet thanks to my favorite organizational tool—under the bed plastic bins. Hoodies, coats, beanies, and scarves are all put away until next fall. Ikea has incredibly cheap storage options.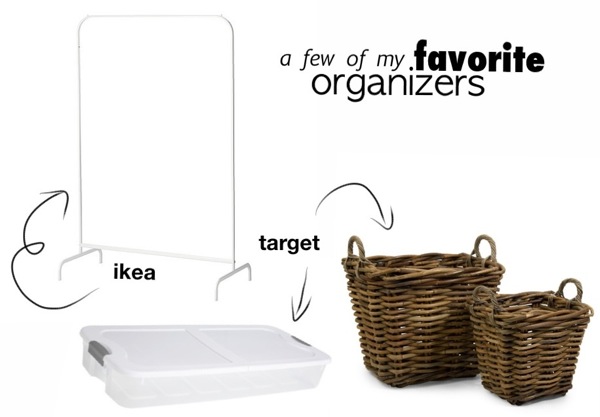 3.     Re-Decorate
My favorite thing about Spring cleaning is getting rid of the old, and introducing new things into your living space. For me, new bedding or curtains can change the entire feeling of a room, which is sometimes the push I need to keep things clean—another bonus: Spring sales are among us so you don't have to break the bank. 
Don't think of Spring cleaning as a chore. Put on your favorite guilty pleasure album (hello, N*Sync), burn a yummy spring candle, and maybe even get your friends/spouse/kids to help you! It could be fun, right?
Any Spring cleaning tips that work for you? What are your favorite ways to organize?
Happy Cleaning!
Xo-Meg