-Feeding the ducks with Oliv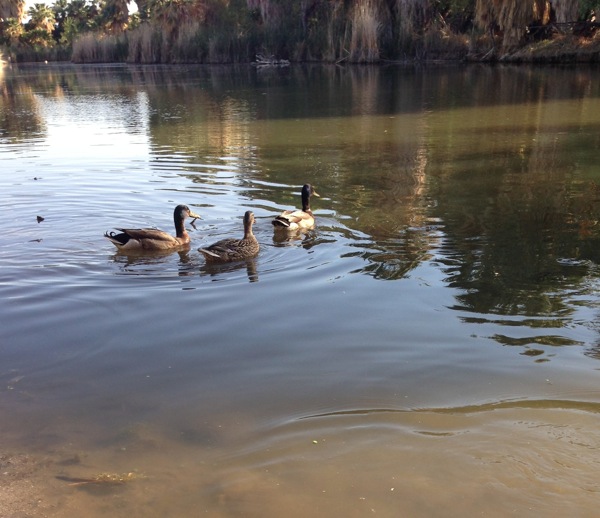 I Googled "best foods to feed ducks" and frozen peas were on the list. Turns out that turtles love them, too! As soon as we'd throw them in the water, we'd see the little turtle heads pop out and anxiously swim in our direction.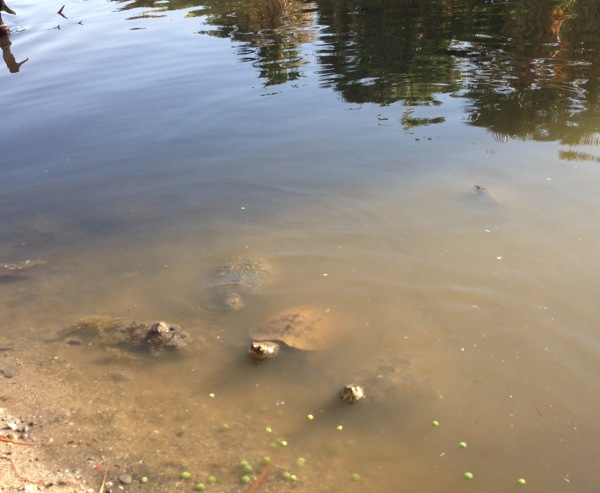 Noodle also decided this week that she likes to wear her sunnies.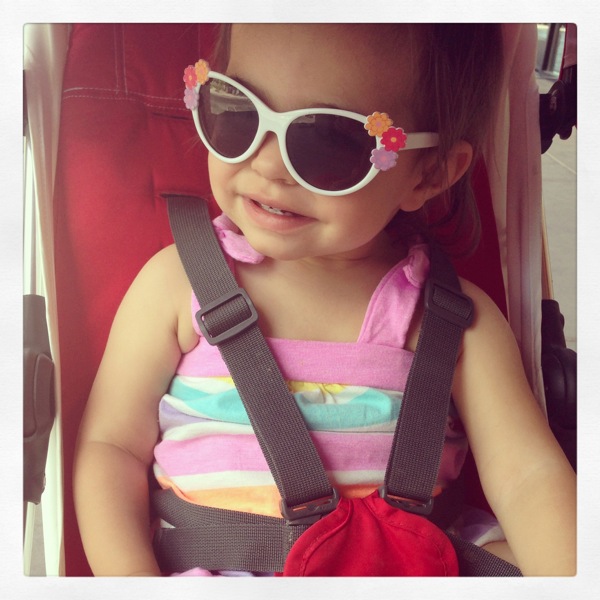 -Yogaaaaaaa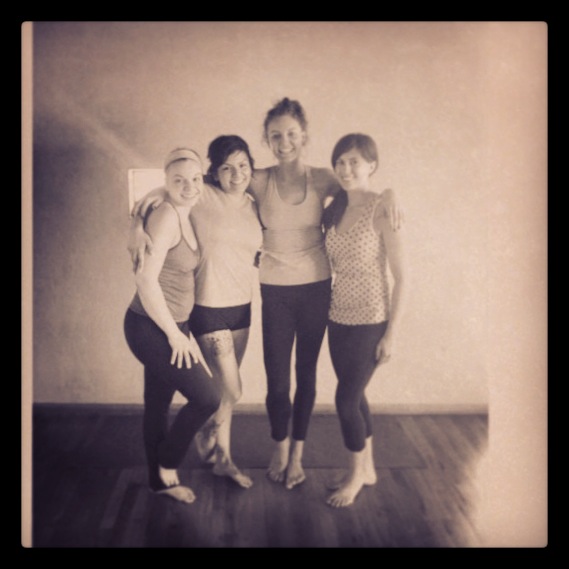 I went to an expanding practice with a friend yesterday, and it always makes me feel like I have SO much work to do with my poses. When I go to a power class or hour-long practice, even though I hit my wall, I still think "Yeah! I've got this!" As soon as I go to an expanding class, I take my humble pie and sad, sore arms with me.
Getting to take extra yoga classes this week has been incredible. I've hardly done any cardio, and while I'm ready to get back to teaching (it starts again with World Beat tomorrow), the break was a nice refresher.
-This lip scrub. I know I've been a little LUSH intense lately, but I really love all of the products I've tried. This lip scrub gently exfoliates and has a fresh, minty taste. (Meg has a great recipe for lip scrub here if you're looking to DIY!) If you have any cruelty-free brands you love sans parabens and harsh chemicals, please let me know! Some of my favorites are Juice Beauty, Korres and Tarte.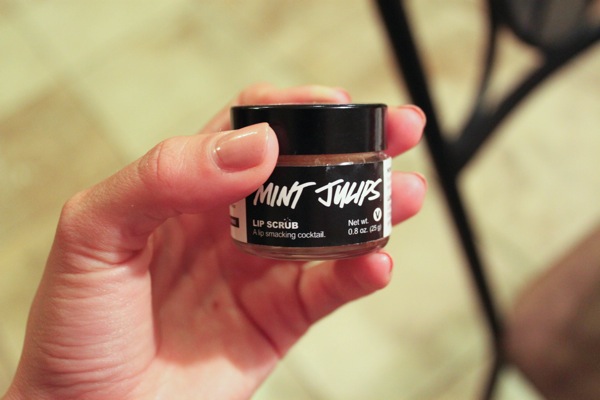 -The Bungalow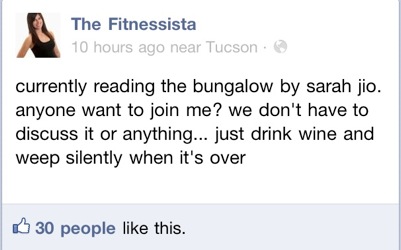 -Americanos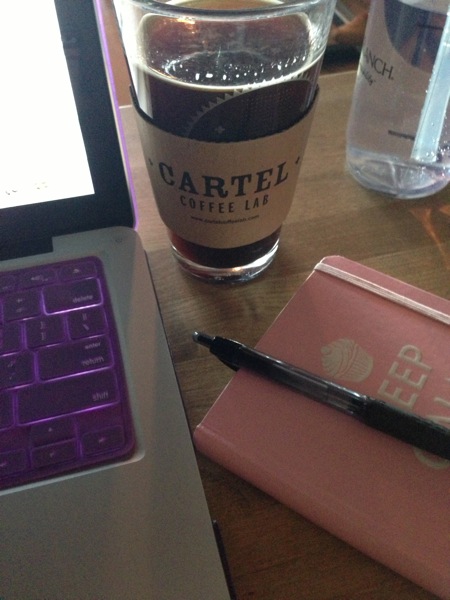 The iced versions feel like summer to me.. and the jolt isn't too shabby, either 😉
Speaking of coffee, check out my new mug: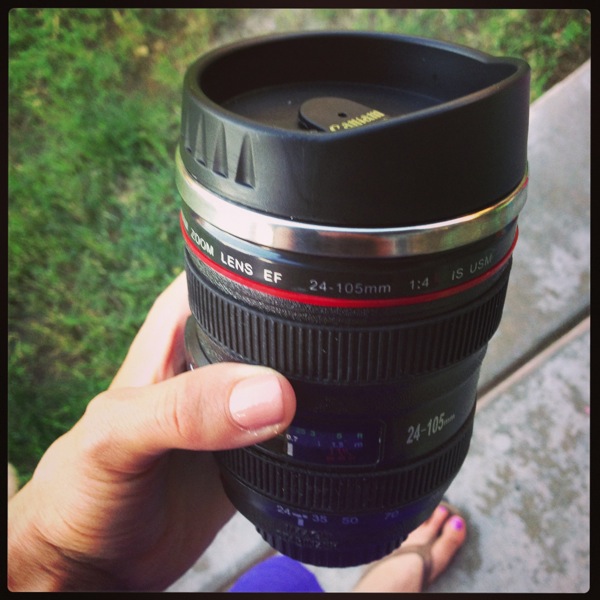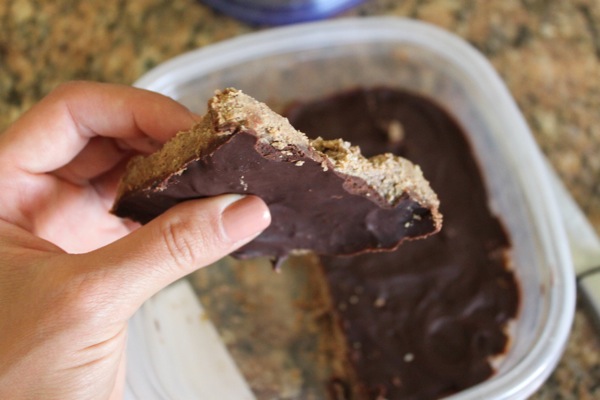 I'm making a double batch next week. The last batch was not long for this world, and it was amazing.
-Veggies as noodles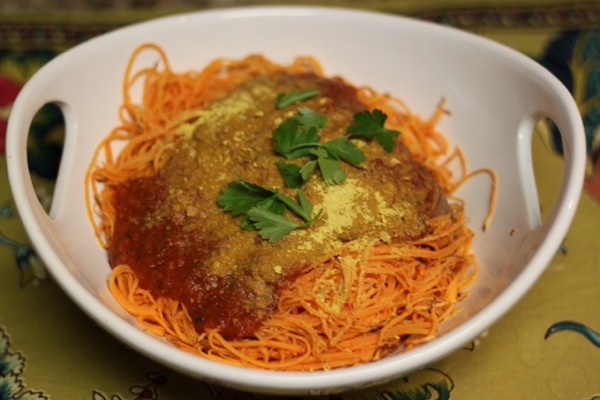 There are times when you need a real, starchy noodle to soak up a certain sauce (like my Uncle's famous bolognese), but for the most part, I find regular noodles to be pretty boring. I love summer veggies as noodles (zucchini will always hold my heart). If you're looking for ways to experiment, check out this cheesy red pepper pasta — kelp noodles or spiralized veggies work well. There's some basil in the backyard destined for pesto veggie pasta!
-Gipsy Kings on Pandora
And then there's the moment in a crowded coffee shop, your Pandora station is still on "Elmo" and you haven't plugged in your headphones yet. Oops.
What are you loving this week? Any fun plans this weekend??
First round of Summer Shape Up 2013 details will be up Monday! It starts on the 27th.
xoxo
Gina